August 05, 2022 — By

Alexis Prego
Animal Encounters: Spring Break Vacation Ideas In Latin America
Spring break is an ideal time to slow down, unwind and reconnect with your friends and family, and what better way to do that than with a custom-made vacation?
Selecting the perfect destination for the whole group comes down to the type of travel experience you enjoy. From adventure trips and culinary journeys to relaxing getaways and cultural tours, or a combination of everything, there's a destination for you.
If you have a family full of animal-lovers, we've collated the top locations for wildlife in Latin America and the regions to visit during spring break…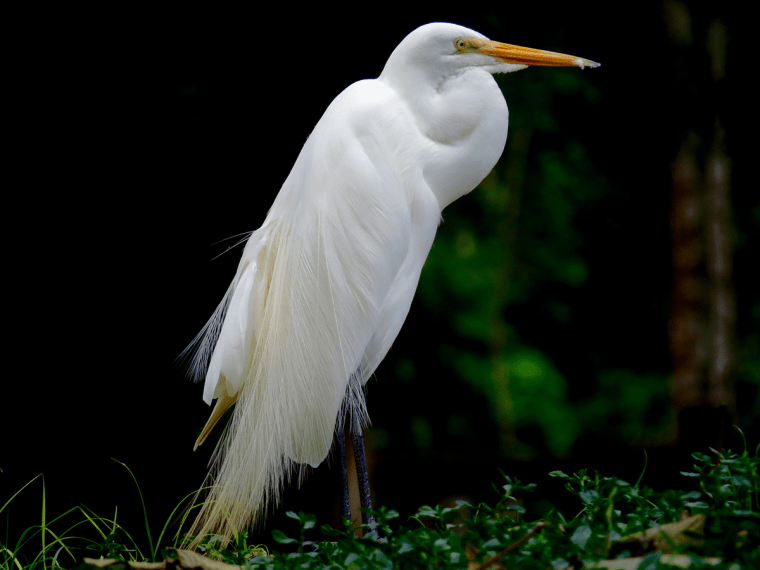 Wildlife In Central America
Central America has a rich and diverse wildlife and is home to an exciting range of species. From the elusive jaguar and resplendent quetzal, to lively dolphins and acrobatic spider monkeys, the region's lush rainforests, cloud forests, mangroves, and coastal areas provide plentiful habitats for an array of plant and animal life.
Osa Peninsula, Costa Rica
Costa Rica is one of our favorite spring break destinations for families and wildlife enthusiasts. As an important international hub, you'll find many direct flights available from different US cities and the first two months of spring are great months to visit if you're in search of wildlife experiences as it is just before the rainy season begins.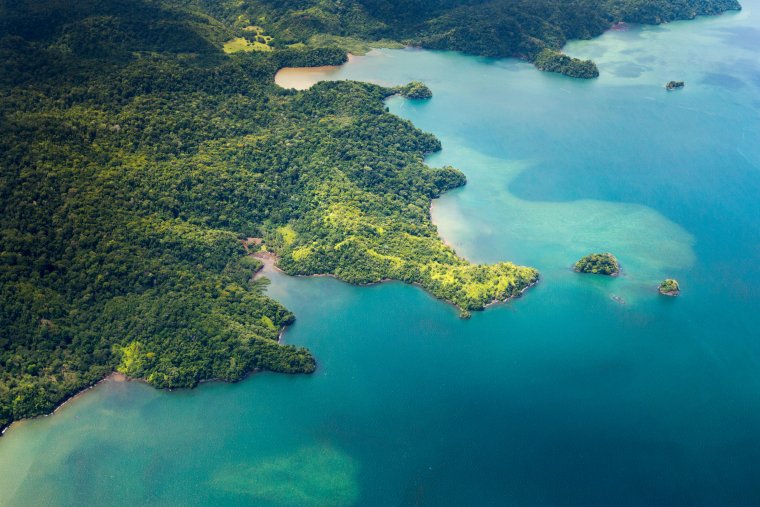 While the entire country is known for its incredible biodiversity, the Osa Peninsula is the premiere destination for animal-lovers. Keep an eye out for sloths, toucans, scarlet macaws, iguanas, poison dart frogs, geckos and four species of monkeys. At night, uncover unusual nocturnal creatures and their habitats with an evening hike, an expert guide and a flashlight. This is a great opportunity to see bats, insects, kinkajous, and other wonders of this hidden, nocturnal world.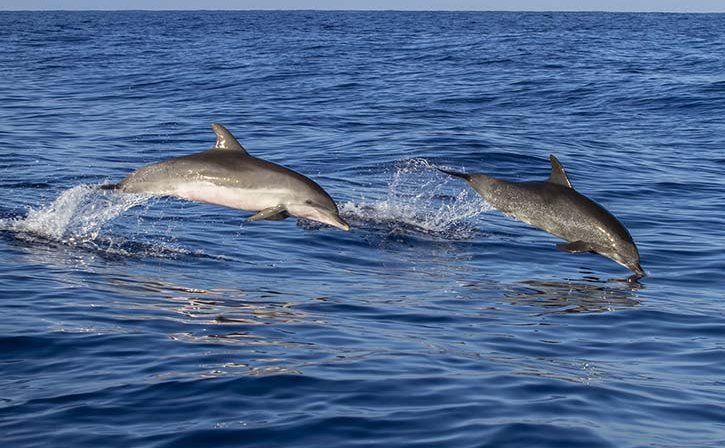 We recommend staying at Lapa Rios Lodge, an incredible luxury eco-lodge that overlooks the meeting point of Golfo Dulce and the Pacific Ocean. Delight in exploring the surrounding forest or enjoy a private boat excursion on Golfo Dulce for up close and personal encounters with marine life including dolphins, crocodiles, and possibly even whales.
Barrier Reef, Belize
The spring months are a terrific time to enjoy wildlife in Belize. The rainforests are verdant and full of life and the oceans are calm yet teeming with underwater activity.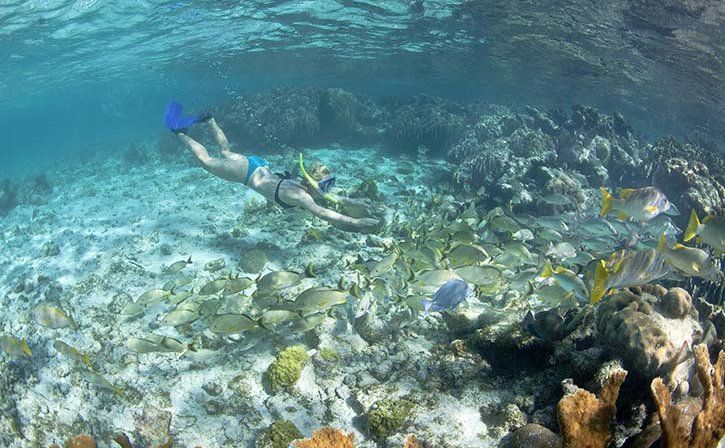 A tour of Belize would not be complete without exploring the spectacular Belize Barrier Reef. Home to over 100 coral species and as many as 500 species of tropical fish, this incredibly biodiverse habitat makes an excellent location for snorkeling and scuba diving.
Rainforest, Belize
Belize also has a thriving jungle life. The rainforests here are part of the larger Mesoamerican Biological Corridor, an area with remarkable biodiversity. Belize's rainforests are a haven for numerous plant and animal species, offering a unique and vibrant ecosystem.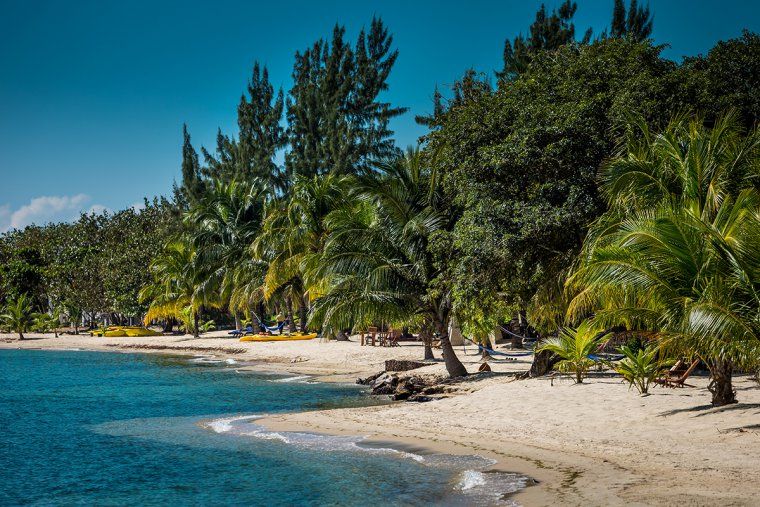 For an unforgettable, immersive experience, we recommend staying at Chaa Creek, a 400-acre nature reserve which offers endless opportunities for outdoor excursions and educational activities for nature bound adventurers of all abilities.
In this region, you can enjoy gentle canoe excursions through the Barton Creek Cave or along the Macal River near to your luxury accommodation where there are opportunities to swim and cool off in the water.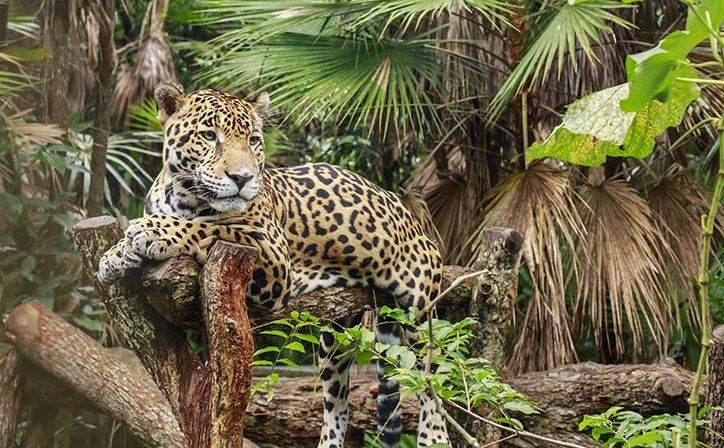 While traveling between the rainforest and the coast, a visit to the Cockscomb Basin Wildlife Sanctuary & Jaguar Preserve is well worth the time. The scenic three hour drive begins through the Maya Mountains with majestic views of the lush jungle and rocky ridges. From there, you can continue onto the Hummingbird Highway which dips and swoops through some of the most beautiful scenery in the country.
Upon arrival at the sanctuary, you can enjoy a beautiful hike or enjoy tranquility as you take part in some birdwatching. This is also a great spot for younger travelers as there is the opportunity to embark on a tubing excursion down the river before a refreshing swim at the waterfall.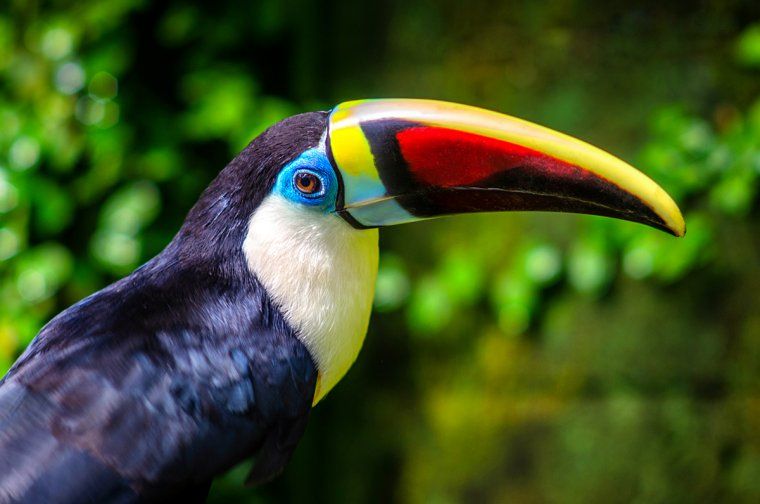 This unique sanctuary in southern Belize covers an area of around 150 square miles of tropical forest and is the world's only jaguar preserve that features well maintained trails. During your visit, you may also see jaguarundi, peccary, howler monkeys, gibnut, agouti, snakes, coatimundi and over 300 bird species.
Gulf of Chiriquí, Panama
Panama's Pacific coast is an ideal getaway for nature lovers and outdoor enthusiasts, with world-class diving, snorkeling, sportfishing and kayaking providing opportunities for you to witness the world's richest and least explored marine ecosystems.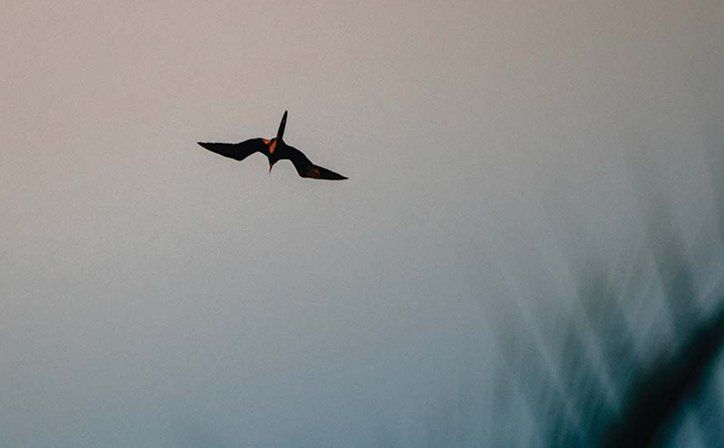 The Gulf of Chiriqui boasts two incredible private island resorts: Islas Secas and Isla Palenque.
Located on a 14-island archipelagoí, Islas Secas invites you to immerse yourself in the protected marine environment. Explore the richness of the rainforests, encounter sea turtles, dolphins, manta rays, and more while snorkeling or diving, or witness the exquisite diversity of land creatures and plants that surround you while hiking through the islands' ancient forest. Younger travelers can enjoy activities catered to them, such as nature bingo and scavenger hunts.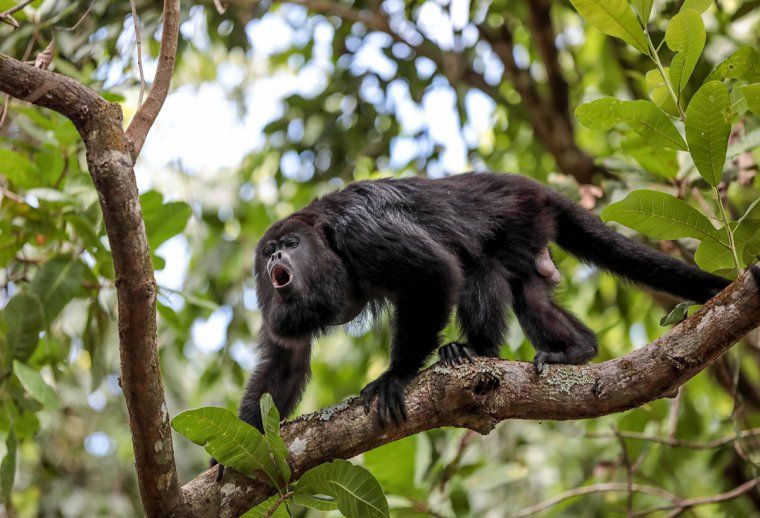 Isla Palenque is a picturesque resort surrounded by monkeys, coati and tropical birds. Here, you can snorkel among the abundant sea life, wander along wilderness trails amidst unique flora and fauna, and cruise across the blue sea, catching sight of jumping fish, dolphins and rays.
Boquete, Panama
Back on the mainland of Panama, the district of Boquete is another must-visit for wildlife lovers.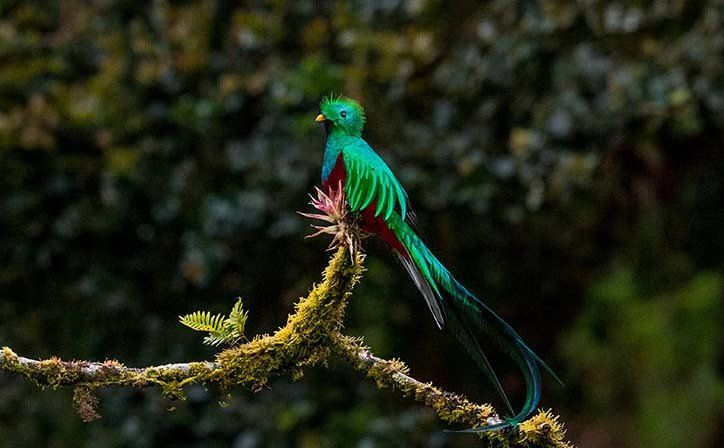 Spring is an ideal time to visit for birding enthusiasts as it's the mating season for the rare and colorful resplendent quetzal.
Nestled in the highlands of western Panama and a microcosm of bliss, Boquete is surrounded by mountains that offer incredible views of rich greenery and colorful flowers. From here, one can depart with an expert guide for Baru Volcano National Park to enjoy a hike along the beautiful Quetzal trail.
As you walk along the picturesque trail, be sure to take advantage of ample opportunities for birdwatching in one of the best places to spot a quetzal in all of Central America.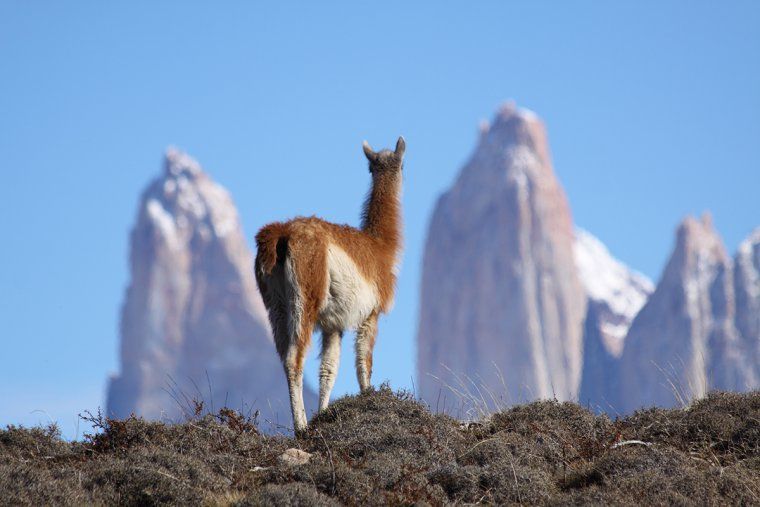 Wildlife In South America
South America is renowned for its exceptional biodiversity and the continent's vast and varied ecosystems support a wide range of animal species, including anacondas, pink river dolphins, capybaras, Andean condors, alpacas, giant tortoises, blue-footed boobies, Galapagos penguins, and caimans.
Galapagos Islands, Ecuador
While any season is a great time to visit the Galapagos Islands, spring offers a few particularly fascinating wildlife encounters.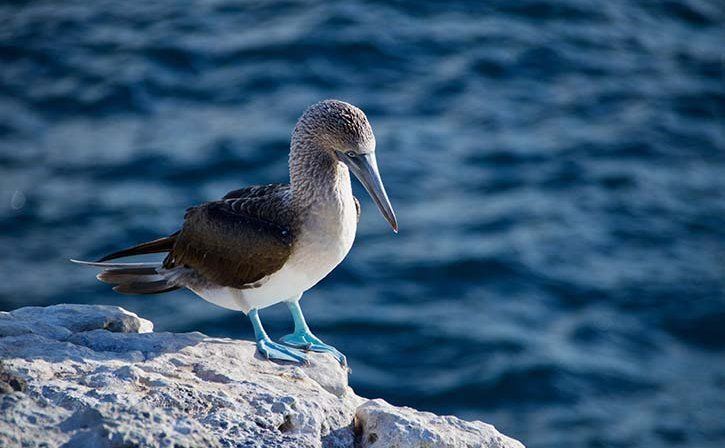 During this time of year, waved albatross and the famed blue-footed boobies perform their unique courtship dances as they search for mates. Penguins will also be nesting in caves and crevices created by lava flows on Fernandina Island. An early spring visit may also offer the opportunity to see giant tortoises hatching from their tennis ball-sized eggs.
If you're interested in visiting the Galapagos Islands for the wildlife in spring, you can choose between a land or sea-based journey. If the idea of staying in the best luxury lodges appeals to you, we recommend Pikaia Lodge or, for families with children who love a little more adventure, Safari Camp provides luxurious glamping tents in the midst of all the action. Both make perfect bases from which you can enjoy private boating excursions to other islands where you can hike, snorkel and scuba dive.
For those looking for a sea-based experience, Blue Parallel has vetted a variety of luxury yachts in a range of sizes. Depending on the size and needs of a group, we will help select the perfect vessel for you.
Amazon, Ecuador
In the heart of the Ecuadorian Amazon, families can spend quality time together reconnecting with nature at the luxury eco-lodges La Selva and Napo Wildlife Center.
Rainfall in the jungle will be in full effect during the spring but the wildlife here thrives in these conditions, making it one of the best times of the year to spot your favorite animals.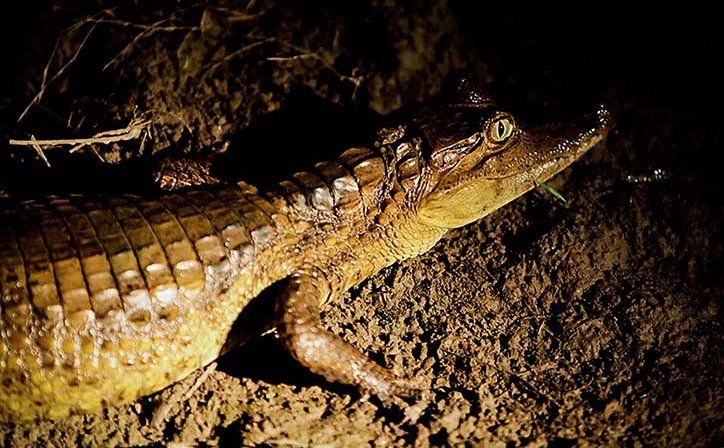 From the lodges, you can discover the stunning diversity of plants and animals while hiking different trails through the dense rainforest or gliding down the river on a canoe. Your expert guide will point out the nooks and grooves of the huge tropical giant ceiba tree that is home to many species of frogs, over species of birds and bromeliads. You'll even have the chance to explore the rainforest at night to encounter nocturnal animals such as bats, various insects, toads, and caiman.
Amazon, Brazil
The Brazilian Amazon is a dense and diverse destination on its own, and the best way to experience life within it comes down to selecting the perfect accommodation for your stay. We recommend finding a secluded lodge in the heart of the jungle, such as our favorite luxury eco-lodge, Anavilhanas.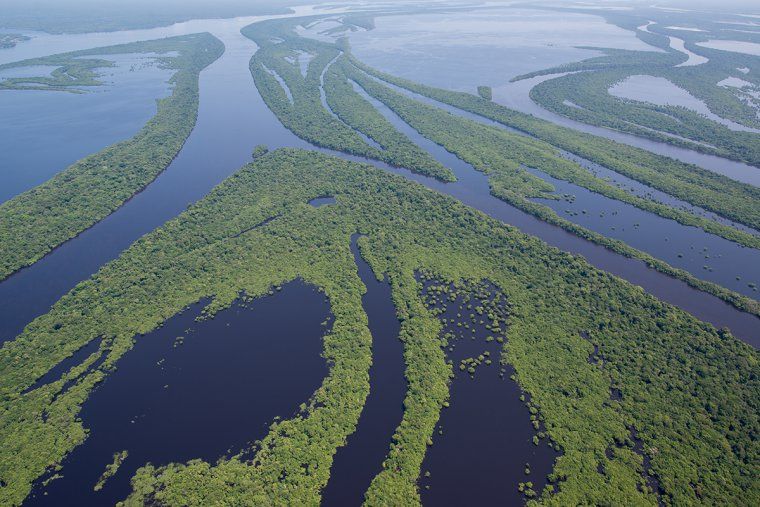 Staying in the heart of the Amazon allows you to immerse yourself in your stunning natural surroundings and offers better access to less visited areas of the rainforest so you can enjoy exclusive, once-in-a-lifetime experiences.
One of the best things about the Brazilian Amazon is that the activities are suitable for people of all ages and fitness levels. During spring, the nights in the jungle are cooler, while the days are warm and humid. From your lodge, you can head down the river at dawn to watch as tropical birds awake and ignite the sky with their colorful wings.
During the day, you can embark on exciting piranha fishing excursions or go in search of the mysterious pink dolphins. Book your Amazon tour for the end of spring and you might catch a baby gray dolphin swimming alongside its pink mothers.
Outdoor enthusiasts and active families will enjoy the varied hiking trails available here. Led by expert local guides, you can explore the firm or dry-land forests and learn about different trees, wild fruits, survival strategies and medicinal herbs, all while spotting beautiful animals in the wild!
Iguazu Falls, Brazil
Iguazu Falls, located on the border between Argentina and Brazil, is a mesmerizing natural wonder that showcases both the power of nature and the incredible biodiversity of the surrounding area. Spring is an ideal time to visit this region if you're interested in unique animal encounters.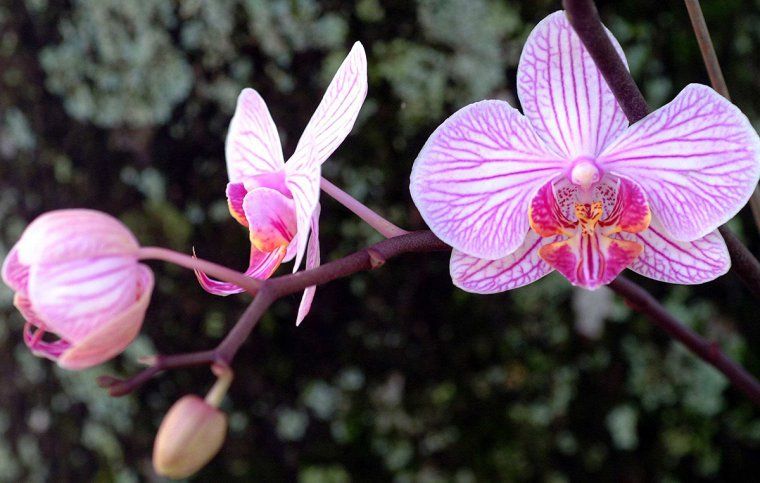 While the weather in the surrounding sub-tropical rainforest is warm year round, between March and May, you're more likely to avoid the rainy season and the crowds of tourists eager to witness this spectacular phenomenon.
We recommend staying at Hotel Das Cataratas which is located on the Brazilian side of the falls and within the national park. This will give you access to the park before and after public opening hours.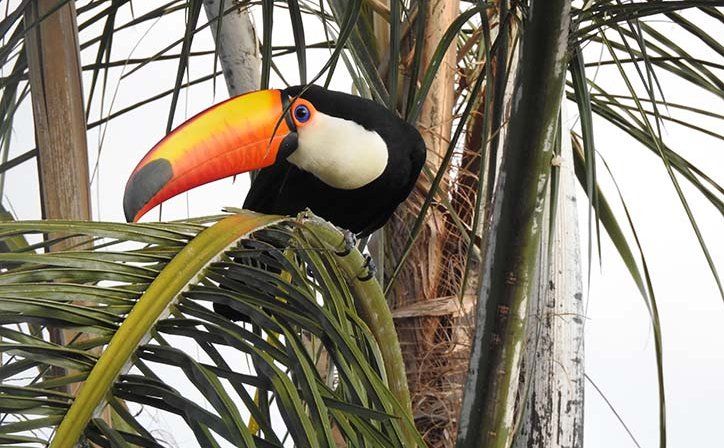 In the jungle around the falls, you'll have the opportunity to encounter a variety of wildlife, from mammals to colorful birds to beautiful butterflies. Seeing coatis with their long, ringed, raccoon-like tails is virtually guaranteed as they've become accustomed to visitors at the national parks. Other mammals you may spot during your Iguazu Falls tour include black capuchin monkeys, agouti which are similar to guinea pigs, and red brocket deer. You may also see tapir or jaguar.
If you're interested in birding, you'll be thrilled at the abundance of avian species around the falls, including various types of toucans, social plush-crested jays, and brilliantly colored green-headed tanagers and many more.
Esteros del Iberá, Argentina
Not too far from the Iguazu Falls, you'll find the Ibera wetlands, a protected area in northeast Argentina made up of a mix of swamps, bogs, lakes, and lagoons. With an area totalling more than 3.2 million acres, the Ibera Wetlands are the second largest wetland area in South America and an important freshwater reservoir. The area is also home to abundant wildlife, incredible biodiversity, and more than 360 species of birds.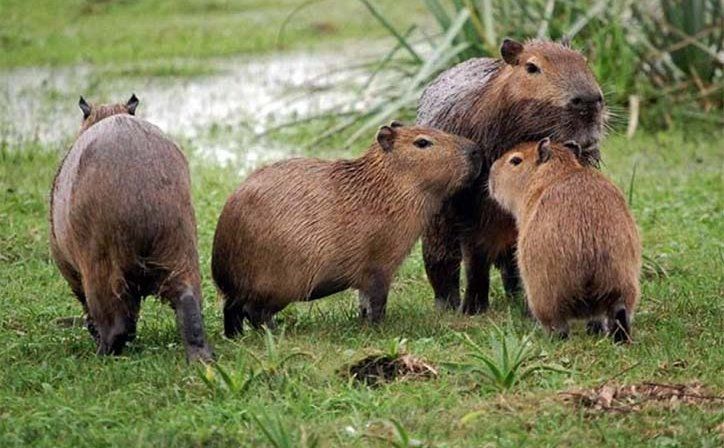 During your Argentina tour, keep an eye out for caimans, capybaras, pampa deer, marshland deer, and neotropical otters. You'll also get to tour the Ibera Provincial Reserve which is the largest protected area in the country of Argentina. This is an ideal destination for lovers of nature, adventure and beautiful landscapes, as well as those who want to learn about the reintroduction of endangered species such as jaguar and giant anteaters in Argentina.
Atacama Desert, Chile
During the first third of the year, Chile is transitioning from summer to autumn making it the perfect conditions for a spring break vacation.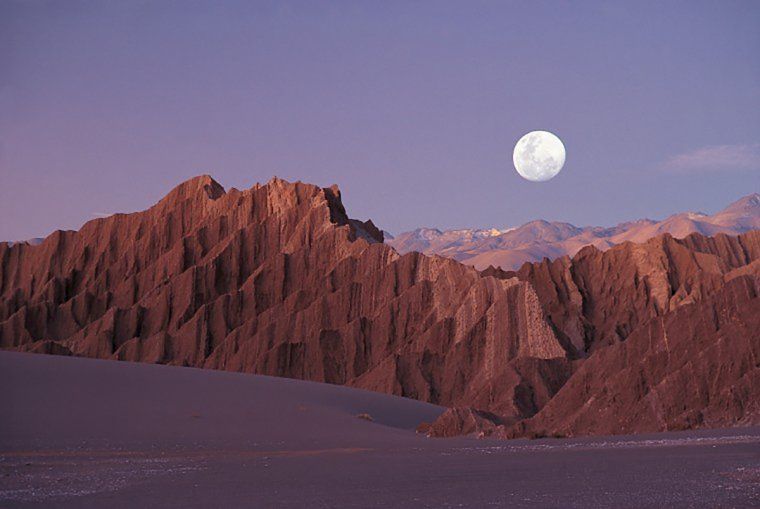 The Atacama Desert, located in northern Chile, is one of the driest places on Earth. Generally, its arid and harsh conditions make it a challenging environment for most forms of life; however, there are still some remarkable species that have adapted to survive in this extreme desert landscape.
A wildlife adventure begins at the Atacama salt flats where you can spot wild flamingos, vicuñas and culpeo foxes native to the area. While touring the region, you might also see viscacha, Darwin's leaf-eared mouse and the Atacama toad.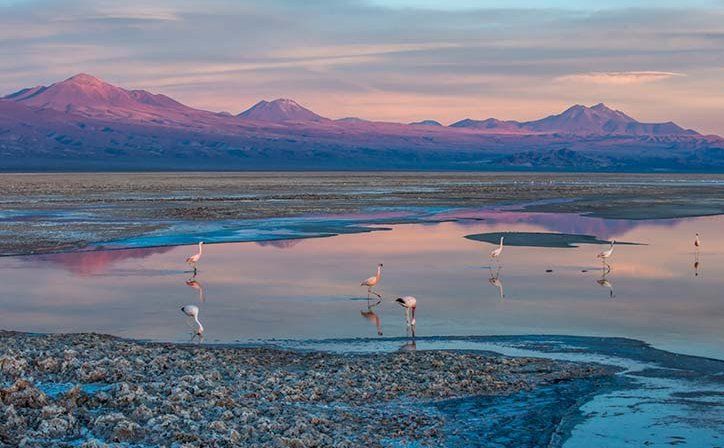 One of our favorite accommodations in the Atacama region is the luxury oasis of Nayara Alto Atacama Desert Lodge & Spa which makes the perfect sanctuary of rest and recuperation after a long days worth of adventures. Indulge in one of the mineral hot spring pools or say hello to one of the llamas at the property's llama corral.
Patagonia, Chile
Chilean Patagonia is located in southern Chile and is a vast region that showcases some of the most spectacular landscapes and wildlife the country has to offer. From the rugged Andes Mountains to the stunning fjords and glaciers, Patagonia is home to a variety of fascinating wildlife species like guanacos, the Andean condor, the South American gray fox, Magellanic penguins, southern sea lions and more.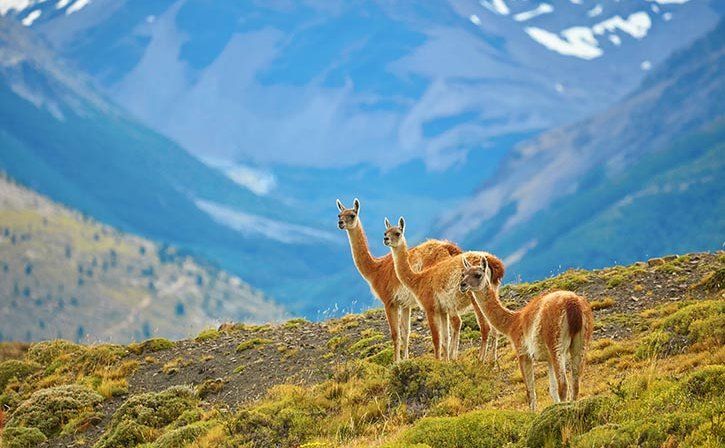 The region's pristine natural habitats and protected areas provide a sanctuary for numerous species, making it a remarkable destination for nature enthusiasts and wildlife lovers. Spring break is also a great time to visit Chilean Patagonia as it is the beginning of autumn in the Southern hemisphere which means avoiding peak season crowds.
As there are fewer humans visiting at this time of year, puma tend to move closer to areas of activity giving you better opportunities to spot this rare animal.
Tayrona National Park, Colombia
With its diversity of climates and landscapes, Colombia can be visited any time of year. However, it makes an ideal spring break destination as there are convenient flights from many major US cities. While the rainy season sets in during late spring, the rains are not typically long or heavy enough to greatly affect any of your adventures.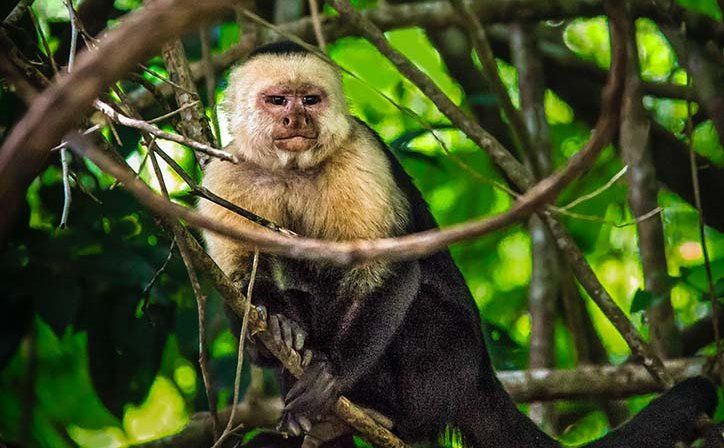 One of our favorite Colombian destinations to visit for incredible wildlife experiences is Tayrona National Park which is tucked away on the Caribbean coast. This stunning natural reserve is best known for its beautiful beaches, lush rainforests, and diverse wildlife. The park encompasses both land and marine areas, providing a rich habitat for various species, including Capuchin monkeys, the three-toed sloth, toucans, sea turtles and rays.
Birding enthusiasts will delight at the stunning variety of avian species, such as white eagles, blue-headed parrots, and lance-tailed manakin. As for mammals, you will also likely see howler monkeys, giant anteaters, mountain tapir, and more.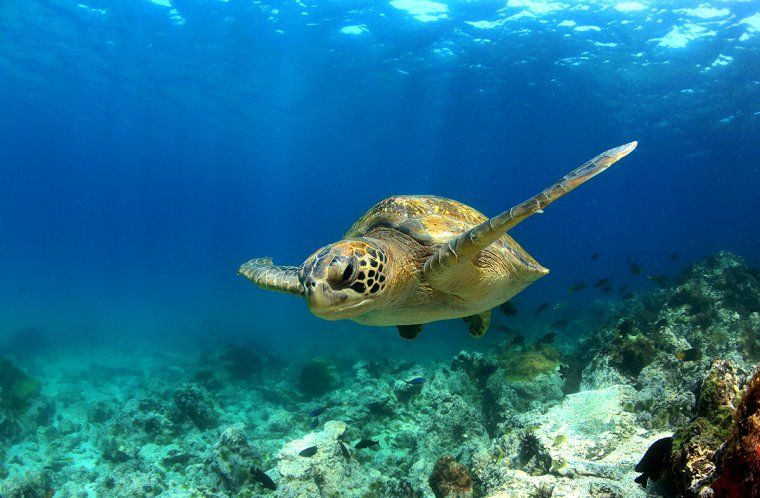 Spring Break In Latin America
Thanks to its diverse ecosystems, large protected areas, numerous national parks, natural geographic isolation and abundant food sources, Latin America is a playground for many sought after species. This beautiful destination is a haven for nature enthusiasts and a globally significant region for biodiversity conservation.
What's more, with activities suitable for all ages and ideal weather conditions during spring, Latin America makes an ideal destination for your next nature-focused spring break.
For help booking your luxury spring break tour or for more information on any of these destinations, contact one of our Travel Experts today.
Tailor-Made Itineraries to Latin America

Contact us to start planning your next once-in-a-lifetime journey