April 27, 2020 — By

Alexis Prego
National Parks in Latin America: Experience Extraordinary Wildlife
Latin America's otherworldly landscapes and diverse biomes make it an exceptional destination for unforgettable adventures and once-in-a-lifetime journeys. With lush jungles, tropical rainforests, breathtaking deserts, dramatic mountain ranges and cities of ancient civilizations, it's no wonder so many of Latin America's natural landscapes have been named national parks.
A national park is an area that is protected by a national government for the preservation of wildlife and the natural environment; it is also often set aside for the enjoyment of the general public. The diversity of the landscapes and wildlife that you find at national parks makes them the perfect destination for epic outdoor adventures and immersive experiences with local wildlife.
Latin America is home to almost 500 national parks, with most offering you the chance to take part in incredible outdoor adventures like hiking, mountain biking, ice trekking, rappelling, snorkeling, scuba diving, sport fishing, and more. However, one of the highlights of national parks in Latin America is the biodiversity on display here.
If you're a wildlife enthusiast, discover our favorite national parks in Latin America for extraordinary experiences with local wildlife…
Iguazu Falls National Park, Brazil & Argentina
Iguazu Falls are one of the most awe-inspiring natural wonders in the world. This huge waterfall system, which is located in both the Iguazu National Park in Argentina and the Iguaçu National Park in Brazil, consists of around 275 individual waterfalls and cascades, spread over a stretch of the Iguazu River.

Visit Iguazu Falls on your luxury tour and see for yourself why UNESCO calls this world heritage site "one of the most spectacular waterfalls in the world."
Thanks to the surrounding subatlantic rainforest, the sister Argentinian and Brazilian National Parks are excellent destinations for travelers interested in flora and fauna as both protect a wide variety of plant and animal species.
The elusive jaguar mentioned is just one of the many native species that live within the rainforest at Iguazu Falls. Favorites more frequently spotted throughout the parks' colorful rainforest include howler monkeys, colorfully-billed toucans, coatis, caiman, and tapirs.
Iguazu Falls Luxury Tour

View our bespoke Iguazu Falls luxury tour itinerary and download a summary journey PDF
Galapagos Islands National Park, Ecuador
Another must-visit for wildlife lovers is, of course, Galapagos National Park which is located 620 miles off the coast of mainland Ecuador. The fascinating endemic species of this Pacific archipelago inspired Darwin's Theory of Evolution and during your luxury tour here, you'll likely come across penguins, albatrosses, sharks, iguanas, dolphins, sea lions, flamingos, tortoises and more.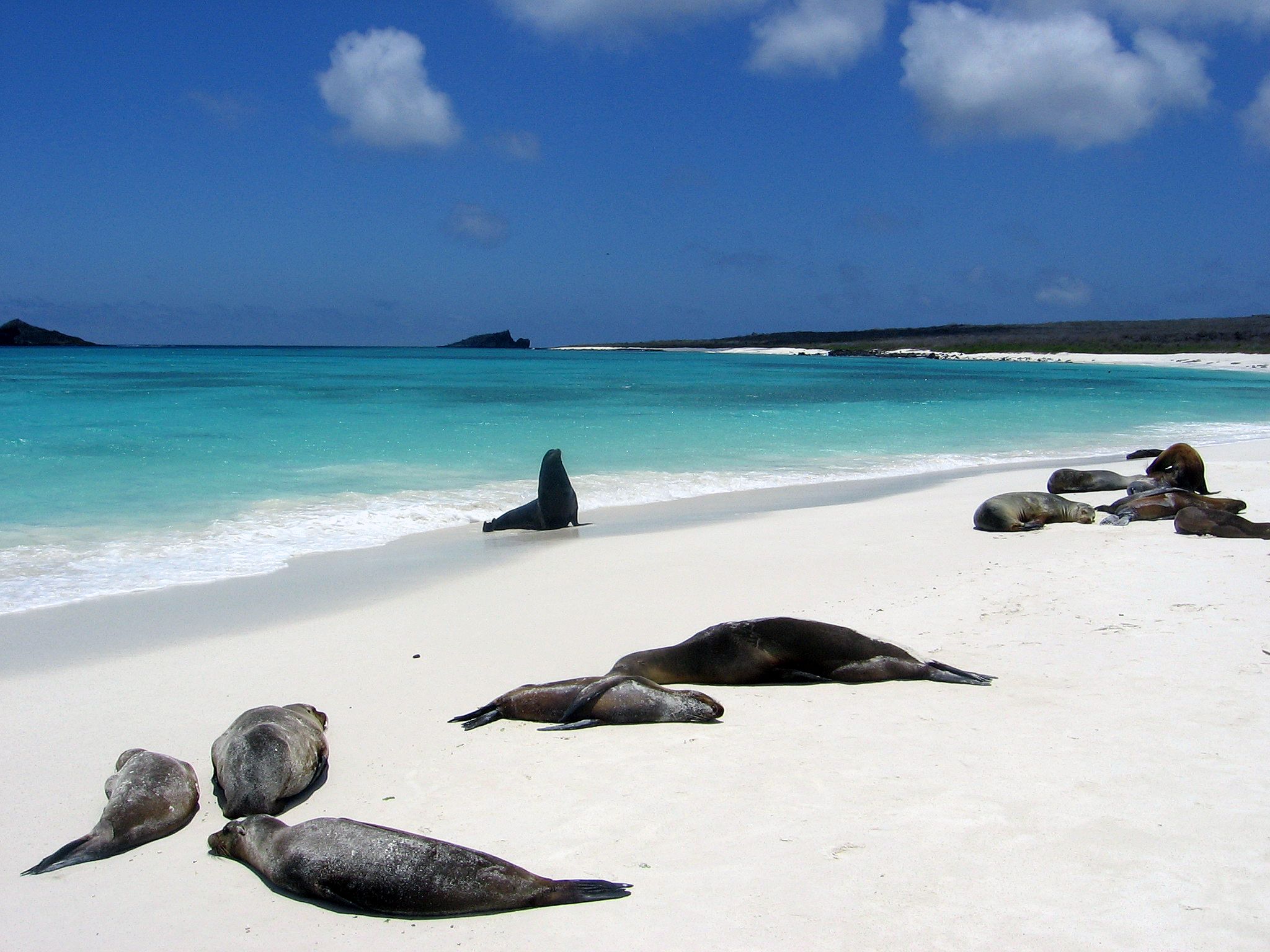 The islands can be explored from a base on the land or sea, with both options offering unique activities for close encounters with the national park's diverse flora and fauna. If you want to explore the islands on land, we can help you select the perfect luxury hotel and create a bespoke itinerary with daily excursions to nearby islands by boat or land-based explorations like hiking.
Our expertise creating bespoke luxury tours to the Galapagos Islands also means we will find the best private yacht for your sea-based tour of the national park.
With so many animals to see, you can visit the Galapagos Islands any time of year. However, if you are interested in a specific species, our Ecuador travel experts are perfectly positioned to help you choose the optimal time for your preferences during your luxury tour.
Galapagos Islands Luxury Tours

View our bespoke Galapagos Islands itineraries and download our summary journey PDFs
Patagonia National Parks, Argentina & Chile
Patagonia is known for its incredible hiking, particularly the epic outdoor adventures on offer in Torres del Paine National Park in Chile and Los Glaciares National Park in Argentina. However, this captivating area located at the bottom tip of South America is also home to incredible wildlife.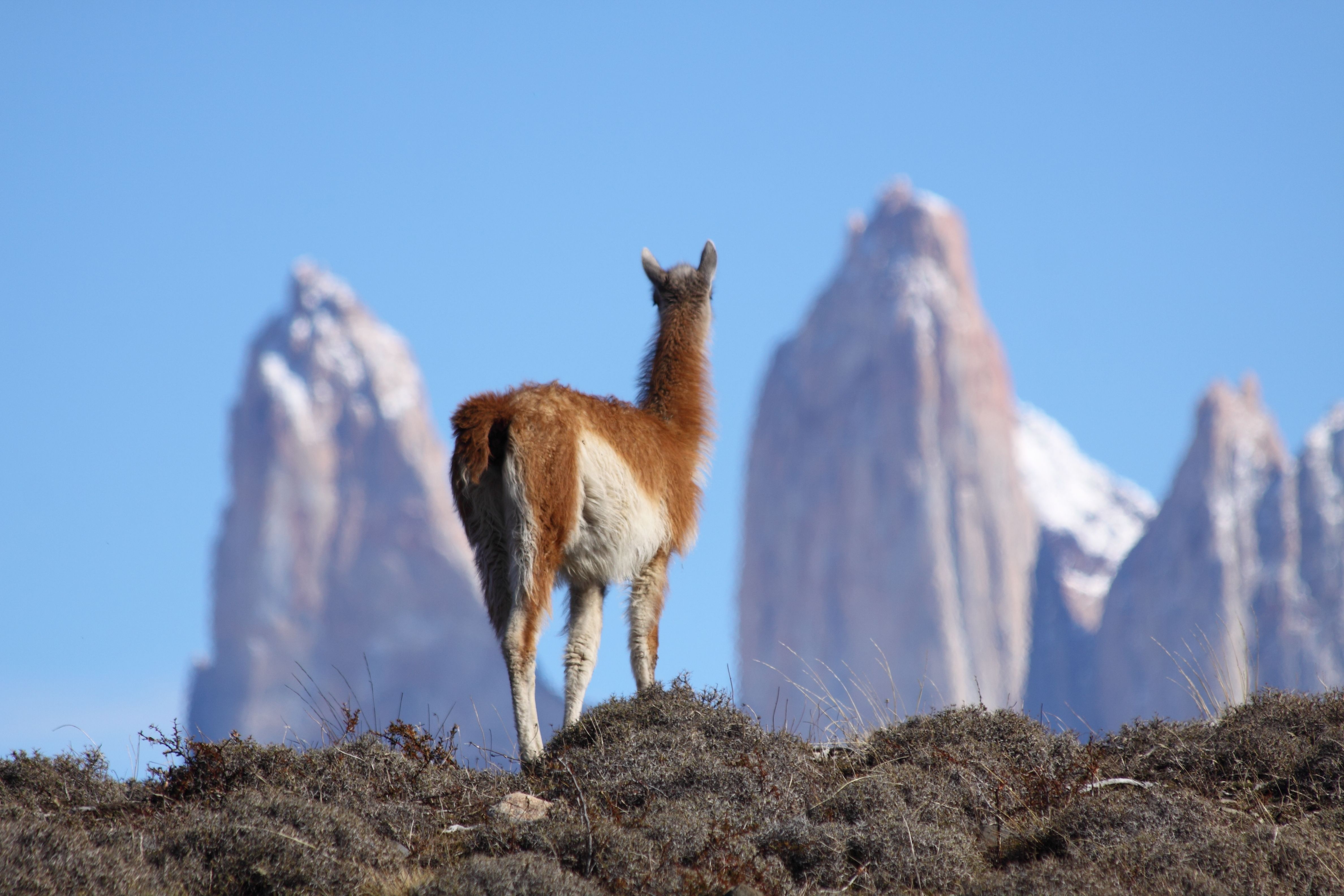 Flamingos are quite common in the lagoons of Patagonia, though many might associate them with the tropics. Stay at Explora Patagonia, the only luxury hotel located within Chile's Torres del Paine National Park, for a chance to witness flamingos strolling through the lagoons visible from the property.
As you journey through the national parks on your private tour of Patagonia, look out for guanacos grazing in herds, pumas on the prowl for their next meal and, of course, condors. Considered the king of Patagonia, a condor's wingspan can stretch to over 10 feet, making it one of the largest flying birds in the world.
Patagonia Luxury Tour

View our bespoke Patagonia luxury tour itinerary and download a summary journey PDF
Tikal National Park, Guatemala
Tucked away in the heart of the Guatemalan jungle, you'll find Tikal National Park. Boasting over 3,000 structures with both cultural and archaeological importance, Tikal was declared a UNESCO Cultural and Natural World Heritage Site in 1979.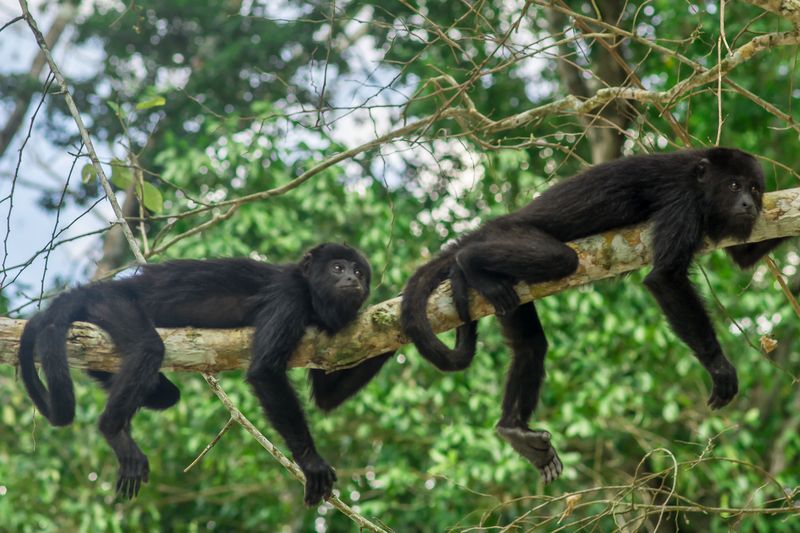 Beyond the rich history of the Mayan ruins, Tikal National park also features a variety of subtropical wildlife which makes it a great destination for animal lovers.
During your private tour of Tikal National Park, you'll likely spot howler and spider monkeys, hawk eagles, ocellated turkeys and toucans. Make sure you also keep an eye out for the park's more elusive residents, like jaguars, pumas, and tapir.
Immerse yourself in nature and wake up to the sounds and views of neighboring wildlife while staying in a luxury jungle lodge in the Petén region.
Guatemala Luxury Tour

View our bespoke Guatemala luxury tour itinerary and download a summary journey PDF
Machu Picchu, Peru
Machu Picchu is a world famous historical sanctuary in the mountains of Peru. Although Machu Picchu is most known for its breathtaking ruins and the ancient and popular Inca trail, the large protected area also contains many different microclimates that allow for incredible biodiversity.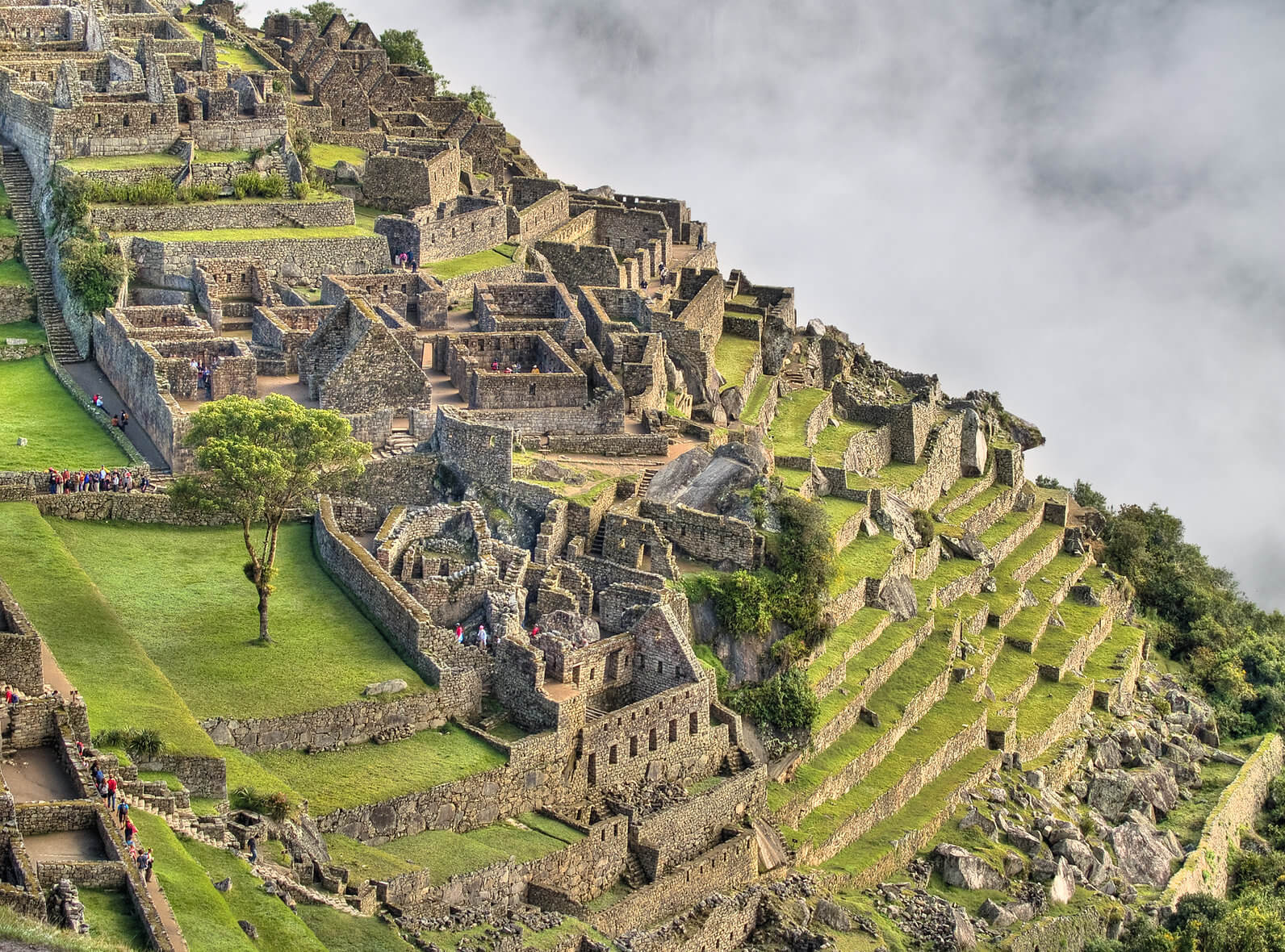 While you hike the Inca trail with your private guide, keep an eye out for pudus (a tiny species of deer), the tracks of the endangered spectacled bear, or the fire engine red Andean cock-of-the-rock, which is the national bird of Peru. More commonly seen animals include several species of hummingbirds,the squirrel-like vizcacha, mountain caracara, the colorful masked trogon and of course, the domesticated llamas and alpacas upon your arrival to Machu Picchu.
Machu Picchu Luxury Tour

View our bespoke Machu Picchu luxury tour itinerary and download a summary journey PDF
Belize Barrier Reef, Belize
If you're looking to experience extraordinary wildlife underwater, look no further than the Belize Barrier Reef. As well as being the world's second largest barrier reef, this impressive attraction boasts a vast range of aquatic wildlife and makes for some of the best snorkeling and scuba diving in the Caribbean sea.
On your private tour of the Belize Reef, you'll have the opportunity to swim alongside various species of sharks, rays, sea turtles, dolphins, and hundreds of colorful tropical fish. Your local expert guide will know about hidden coral reefs and secluded areas teeming with wildlife.
Within this expansive reef system, you'll also find the mysterious Blue Hole which plunges to a depth of 407 feet and ranks high on the bucket list of many experienced divers. This almost perfectly circular body of water is the largest sea hole in the world and has been named a UNESCO World Heritage Site.
Belize Luxury Tour

View our bespoke Belize luxury tour itinerary and download a summary journey PDF
Atacama Desert, Chile
Only the most adaptable animals have managed to survive in northern Chile's Atacama desert, the driest desert on Earth.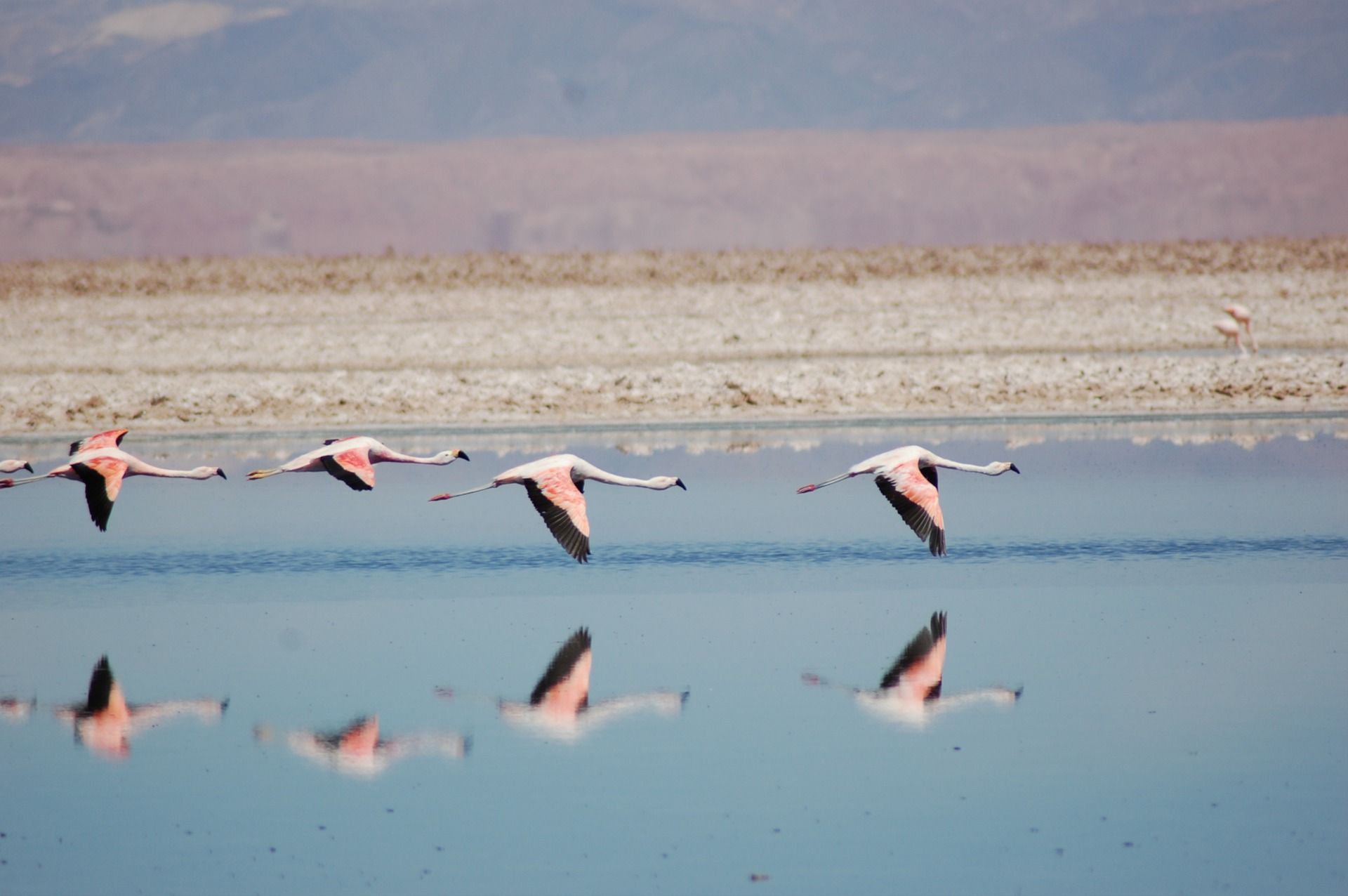 You might not associate flamingos with the desert, but several species of flamingo thrive in the lakes of the salt flats of Atacama. During your tour of the Atacama, you'll see Chilean and Andean flamingos roaming here, with Andean flamingos using the Atacama as an important nesting site. Visit from December to February for a better chance of seeing their vibrant pink feathers across the Salar de Atacama.
A number of unique mammals have also adapted to the Atacama's extreme environment, including specialized species of mice, the South American gray fox, guanacos, and vicuñas. Witness the incredible wildlife here while hiking, mountain biking and exploring the otherworldly landscapes of this region.
Chile Luxury Tours

View our bespoke Chile itineraries and download our summary journey PDFs
Amazon Rainforest, Brazil
Last, but certainly not least, the Amazon rainforest is an absolute must if you're passionate about wildlife. Easily the most famous rainforest in the world, the Amazon stretches through many national parks and nine countries: Brazil, Peru, Ecuador, Colombia, Venezuela, Bolivia, Guyana, French Guiana, and Surinam. One of our favorite destinations to reach the Amazon from is Brazil.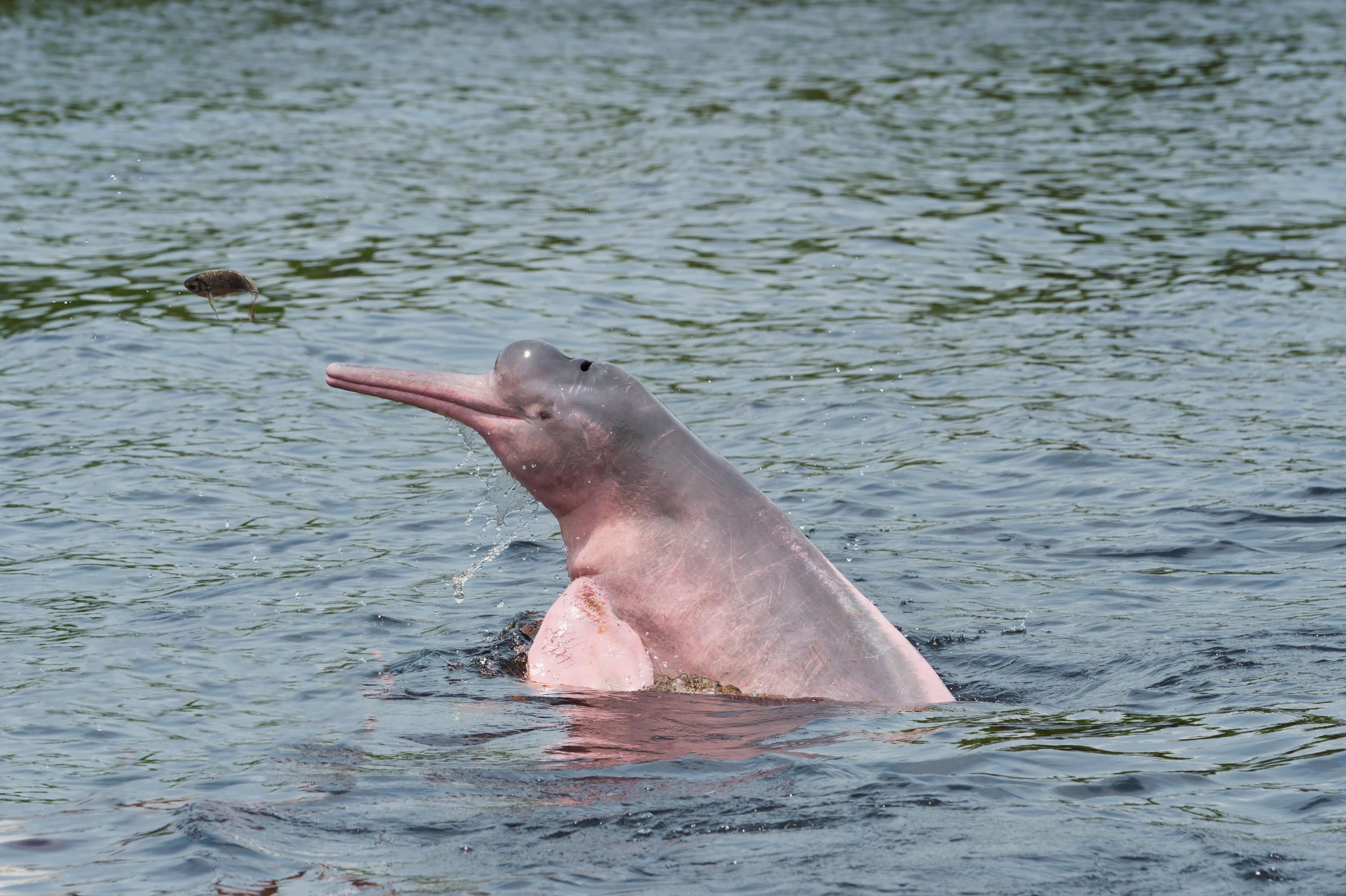 Home to half of the world's remaining rainforest, the Amazon provides a fascinating insight into biodiversity. Whether you're exploring the Amazon on a private boat or on a jungle floor hike, your expert guide will ensure you witness the spectacular species that inhabit the lush tropical flora that surrounds you.
From pink Amazon river dolphins, caiman and giant river otters, to sloths, monkeys, poison dart frogs and over 1,000 different species of birds, you'll have the chance to encounter a unique range of wildlife on your private Amazon tour.
Amazon Luxury Tour

View our bespoke Amazon luxury tour itinerary and download a summary journey PDF