Northern Chile & Argentina Luxury Tours
Crossing the Andes from the Atacama Desert to Argentina's Northwest
LUXURY TRAVEL NORTHERN CHILE & ARGENTINA
Explore otherworldly landscapes during your northern Chile and Argentina luxury tour. After your arrival and sightseeing in Chile's capital Santiago, head to the Atacama Desert, where you will stay at a 5-star property perfect for those seeking a luxury travel experience in northern Chile. The Atacama boasts abundant wildlife and incredible opportunities for hiking, biking, and horseback riding, despite being one of the driest regions in the world. In the evenings, peer at the heavens guided by a professional astronomer. Your private tour continues with a transfer across the border into Northwest Argentina, arriving at the traditional city of Jujuy. There, explore the otherworldly Salinas Grandes and Quebrada de Humahuaca and get a taste of Argentina's indigenous and colonial history. Continue to Salta, a picturesque colonial city, before arriving at the vineyards of Cafayate, where Blue Parallel will organize tastings at the region's best vineyards, so that you may toast to the adventure you just experienced. Take a domestic flight to Buenos Aires, where you will have a chance to visit the highlights of Argentina's cosmopolitan capital city before your international departing flight back home.
A Taste of Blue Parallel's Insider Access
Star-gazing with a professional astronomer in the Atacama Desert
Exclusive vineyard tours accompanied by oenologists in Cafayate
Private plane transfer from Cafayate to Buenos Aires
Private picnics in spectacular natural settings
The Discovery
Santiago
Atacama Desert
Argentine Northwest:
Jujuy & Salta
Buenos Aires
The Adventure
4-wheel drive
explorations
Hiking
Horseback riding
Mountain biking
PRIVATE TOUR NORTHERN CHILE & ARGENTINA
Note: This private tour to Chile & Argentina is an example, as all of our luxury journeys are custom-made.
Note: This private tour to Chile & Argentina is an example, as all of our luxury journeys are custom-made.
Santiago de Chile (1 night)
Begin your luxury Chile tour following an overnight flight to Santiago, where you will stay in a 5-star hotel of your choice in the heart of the city. Discover the main highlights with your personal guide, including the Plaza de Armas, La Moneda Palace, and the attractive neighborhoods of París Londres and Santa Lucía. In the late afternoon, visit the San Cristóbal lookout point for a spectacular view of the city, before dining at one of Santiago's best restaurants.
Atacama Desert (3 nights)
Following your 2-hour flight to the Atacama Desert, your host will take you to one of our preferred lodges, either Nayara Alto Atacama, Awasi Atacama, or Explora Atacama. During your time here, enjoy the tranquility of the high mountain desert and its serene surroundings, which allow for unforgettable adventures in lunar-like landscapes.
As experts in the region, we will provide you with exciting excursion recommendations based on your interests and fitness level, such as hiking in the Moon Valley, mountain biking in the Catarpe Valley to the Devil's Throat, or visiting the Atacama Salt flats to witness its resident flamingos at sunset. We can also arrange for you to experience some of the best stargazing in the world with a professional astronomer.
No luxury Atacama tour is complete without some downtime: relax in your lodge's pool, enjoy a massage or spa treatment, and unwind with a glass of wine as you enjoy delicious Chilean meals in the evenings.
Read less
Read more
Jujuy (2 nights)
Embark on an adventurous drive from the Chilean desert across the Andes Mountains and into the Northwest of Argentina, taking in unique landscapes along the way. Staying at the boutique hotel Manantial del Silencio in Jujuy's quaint town of Purmamarca, you'll discover the incredible Salinas Grandes salt flats and the majestic Mountain of the Seven Colors. During your luxury Andes tour, enjoy hiking trails through Jujuy's dramatic scenery in the valley Quebrada de Humahuaca, a UNESCO World Heritage Site, and visit the town of Tilcara, including the pre-Inca fortification of Pucará.
Salta (1 night)
Continue your luxury Argentina tour with a drive to the colonial city of Salta. During your time in Salta, stay just outside the city limits at the expansive estancia House of Jasmines, originally owned by actor Robert Duvall and his Argentine wife. When not exploring the 40 acres of your estancia, discover the highlights of Salta, a small yet proud city. You will learn about the region's traditional heritage from your expert guide.
Cafayate (2 nights)
Take a private transfer through spectacular natural landscapes to the town of Cafayate in the Calchaquí Valleys, surrounded by excellent wineries and famous for their native Torrontés grape. Stay at the elegant Patios de Cafayate Hotel, which boasts its own vineyards and a lovely location within the valleys.
Enjoy private tours and wine tastings with expert sommeliers at some of Cafayate's best wineries including El Esteco, Bodega Piatelli, and San Pedro de Yacochuya, one of the highest viticultural sites in the world located at 6,500 feet above sea level. Following a delicious lunch at Bodega Piatelli winery with spectacular views of the surrounding vineyards, return to Patios de Cafayate to relax by the hotel's pool or enjoy a spa treatment. Alternatively, we can arrange for a hike through the extraordinary landscapes of the Quebrada de las Conchas to admire the unusual rock formations and wonderful views.
Read less
Read more
Buenos Aires (2 nights)
Take a private transfer to Salta to catch your domestic flight to Buenos Aires. Alternatively, Blue Parallel can arrange a private charter flight from Cafayate to Buenos Aires. Upon arrival in the cosmopolitan city of Buenos Aires, your personal host will take you by private transfer to your 5-star hotel of choice. On the first day of your luxury Argentina tour, with your expert guide, you will discover the chic neighborhood of Recoleta home to the world-renowned Recoleta cemetery. In the evening, dine at an authentic "parrilla" to savor some of the world's best steak and malbec wine.
Begin the following day with a private tour of the magnificent Teatro Colón. Visit the Plaza de Mayo with your private guide before continuing to the cobblestone streets of San Telmo with its artisans and antique shops. Alternatively, we can also organize a private biking tour through the gorgeous parks of the Palermo neighborhood, a personal shopper for insider access to the high-end Argentine shopping scene, or even a private tango lesson with a professional dancer. Following dinner, we will take you to the best tango show in town to watch this iconic dance firsthand.
Read less
Read more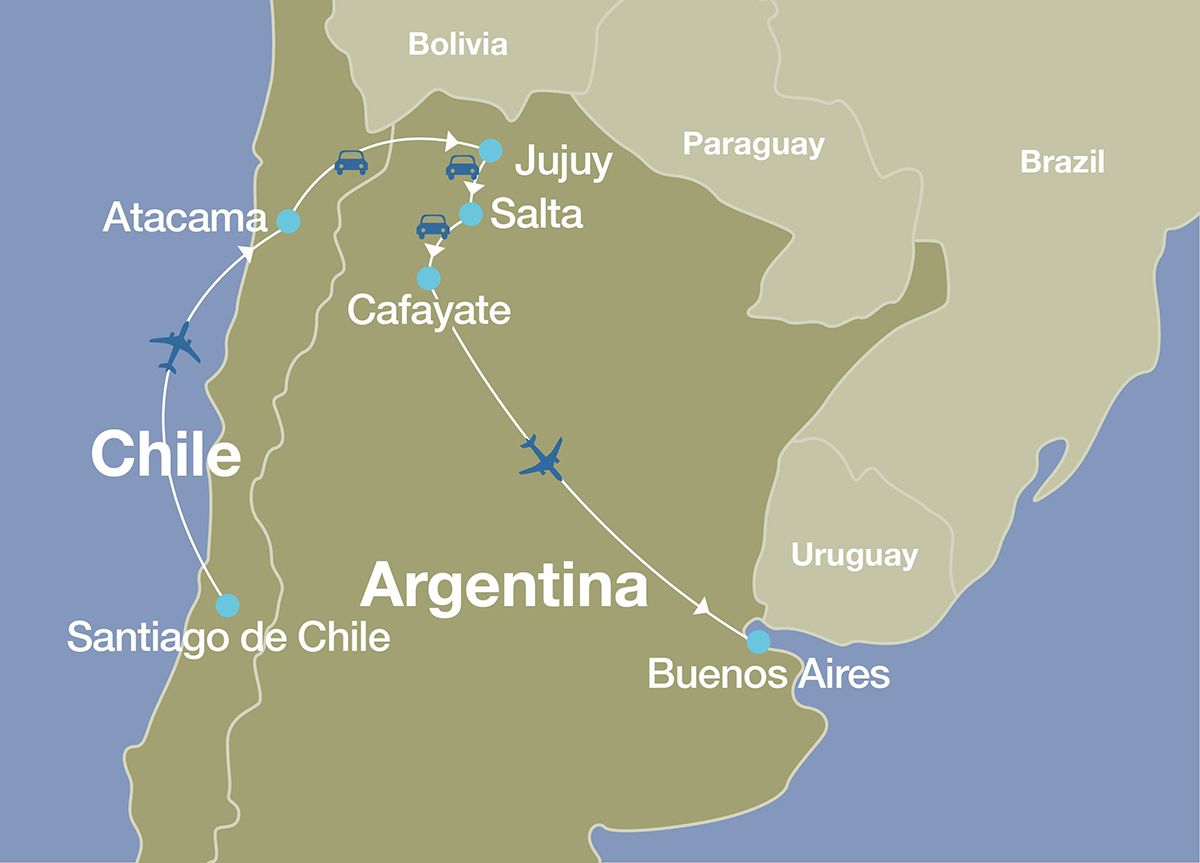 DESTINATIONS
TRAVEL TIME
SANTIAGO
ATACAMA
2 hrs
ATACAMA
JUJUY
7 hrs
JUJUY
SALTA
3 hrs
SALTA
CAFAYATE
3 hrs
CAFAYATE
BUENOS AIRES
2 hrs
MAKE THIS ITINERARY YOURS
Contact us to tell us more about your preferences and your ideal trip to Northern Chile & Argentina.
We will create a tailor-made itinerary for your review.
START PLANNING
PRICE REFERENCE
Recommended stay
11-13 days
Price reference


(12 days, private party of 2)

Starting at $21,000 per passenger
Price reference


(12 days, private party of 4)

Starting at $17,000 per passenger
Price reference


(12 days, private party of 6)

Starting at $15,000 per passenger
Note: Prices will vary based on the specifics of your itinerary and the number of passengers in your party.
What is included in your private tour to Chile & Argentina:
Luxury accommodations at

Singular Hotel, or Ritz-Carlton (Santiago)
Awasi Atacama or Nayara Alto Atacama or Explora Atacama (Atacama Desert)
Manantial del Silencio (Jujuy)
House of Jasmines (Salta)
Patios de Cafayate (Cafayate)
5-star hotel of your choice in Buenos Aires

Internal flights
Services of Blue Parallel hosts and private specialized guides throughout the journey
All special events, private guided tours, private excursions, private outdoor activities, entrance fees
A Blue Parallel team composed of a personal travel expert, private hosts in each destination, and a "behind the scenes" logistical expert who monitors every step of your luxury Argentina and Chile tour. The team is on call 24-hours a day during a trip
All internal transportation
Some meals
A Blue Parallel customized travel kit that you will receive prior to departure
RECOMMENDED EXTENSIONS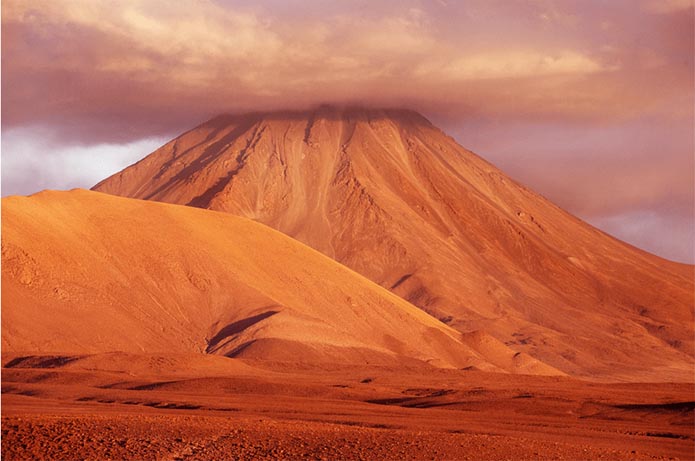 Chile Luxury Travel
Taste the famed wines of Chile and immerse yourself in the natural beauty of Chilean Wine Country on a variety of outdoor adventures.
Experience the Southern Patagonian Andes in Torres del Paine National Park, widely regarded as one of the most awe-inspiring areas in Patagonia.
Explore the Chilean Lake District's beautiful Pacific coastline, numerous volcanoes and green forests.
Adventure among Moai in the most remote inhabited island in the world: Easter Island.
Read less
Read more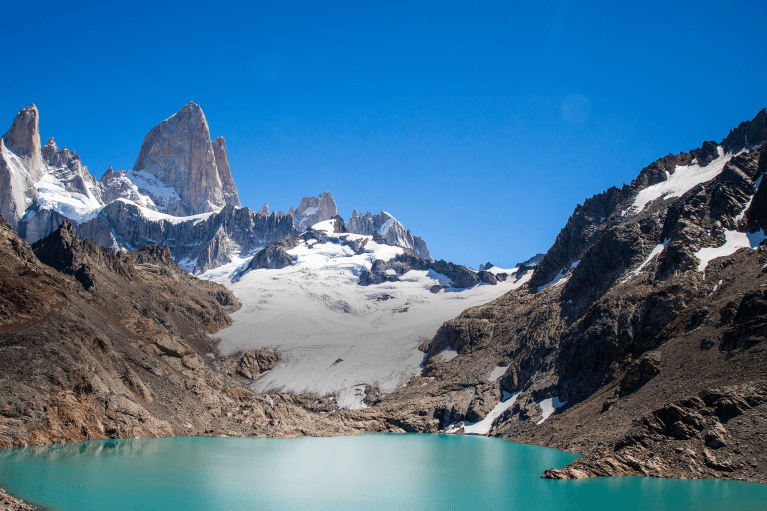 Argentina Luxury Tours
See the impressive Iguazu Falls, declared one of the 7 natural wonders of the world.
Discover Mendoza, the heart of the Argentine wine country.
Spend time at a traditional countryside estate in Córdoba.
Discover Patagonia, home to Los Glaciares National Park and the Perito Moreno Glacier in Argentina as well as Chile's awe-inspiring Torres del Paine National Park.
Explore Tierra del Fuego, the southernmost point of the Americas.
See the rich marine life of Peninsula Valdés, including whales and sea elephants.
Marvel at the breathtaking natural beauty of the pristine lakes and snow-capped mountains of the Argentine Lake District.
Read less
Read more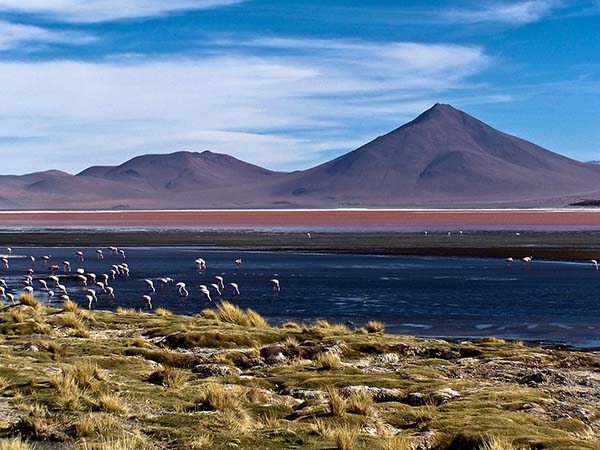 Bolivia Luxury Tours
Discover the stunning natural wonders of Bolivia, home to majestic volcanoes, salt flats and vast deserts.