September 13, 2023
6 Natural Wonders You Can't Miss In Patagonia
Patagonia is home to some of the best natural wonders in the world. From the snow-capped Andes mountains and crystalline alpine lakes to majestic glaciers and mighty volcanoes, it is a region of unforgettable beauty.
Boasting endless natural wonders, Patagonia really does have something for everyone. Whether you're an outdoor enthusiast who wants to attempt some of Patagonia's best hikes, a wildlife lover looking to witness species in their natural habitat, or a traveler who wants to enjoy unique experiences surrounded by awe-inspiring landscapes, you can tailor your luxury tour of Patagonia to include activities and excursions to suit your preferences.
Here are the best natural wonders in Patagonia that you can't miss during your luxury tour…
1. Perito Moreno Glacier, Los Glaciares National Park, El Calafate
In Southern Patagonia in El Calafate, you'll find the breathtaking Los Glaciares National Park, a UNESCO World Heritage site that is home to piercing blue glaciers that are set against a backdrop of snow-capped mountains.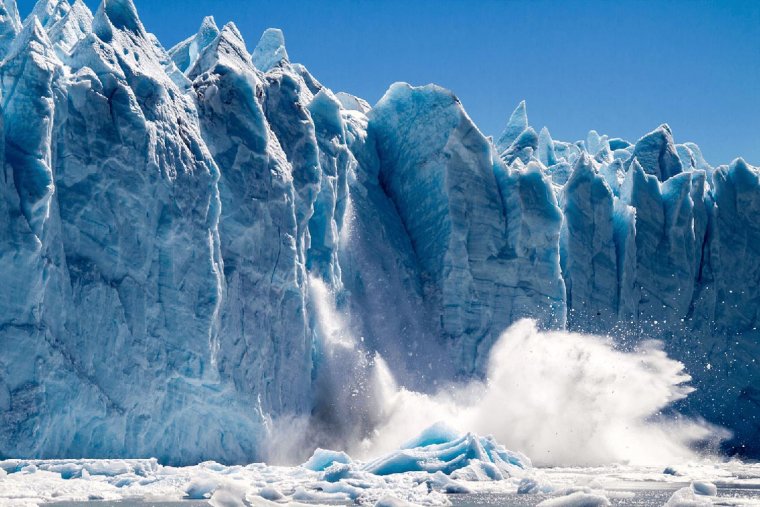 The most famous glacier, Perito Moreno, is one of Patagonia's most majestic natural wonders and a must-see when visiting the region. The Perito Moreno glacier covers an area of around 250 square kilometers, reaches a height of about 74 meters above the water, and is estimated to reach a total depth of approximately 170 meters. It is also one of the few glaciers in the world that is still advancing, moving forwards at a rate of around 2 meters per day.
For a truly memorable experience on your luxury Patagonia tour, we recommend an ice-trekking excursion on the glacier itself. You can also walk along the catwalks or take a boat tour on Lake Argentino for different, yet equally stunning, views of the magnificent landmark.
Preferred luxury accommodation: Eolo Lodge
Blue Parallel bespoke tour: Patagonia Luxury Tours, Argentina & Chile
2. Lake Nahuel Huapi, Argentine Lake District
Patagonia's stunning alpine Lake District is characterized by its picturesque lakes, snow-capped peaks, lush forests and charming villages. Its natural beauty, outdoor activities and luxury accommodations attract outdoor enthusiasts, nature lovers and travelers seeking a blend of adventure and relaxation in a beautiful natural setting.
Lake Nahuel Huapi is the largest and one of the most iconic lakes in the region, stretching around 212 square miles from the Andes Mountains to the Atlantic Ocean. A significant portion of the lake is also protected within Nahuel Huapi National Park, Argentina's oldest national park.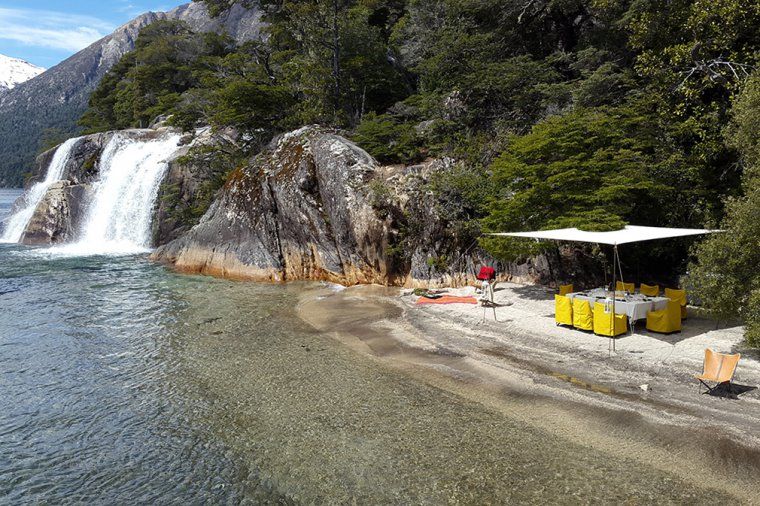 While visiting Lake Nahuel Huapi, you can embark on hiking, biking, kayaking and white water rafting excursions, explore the Llao Llao Peninsula, witness diverse wildlife in its natural habitat, take a private boat to Victoria Island which is known for the unique Arrayanes Forest, enjoy a private picnic with lake views and swim in the crystal clear water.
Preferred luxury accommodation: Llao Llao Resort & Spa or Villa Beluno
Blue Parallel bespoke tour: Patagonia Lakes Luxury Tours, Argentina
3. Torres del Paine National Park, Chilean Patagonia
Torres del Paine National Park is located in the southern part of Chilean Patagonia and is a treasure trove of natural beauty where tranquility meets adventure.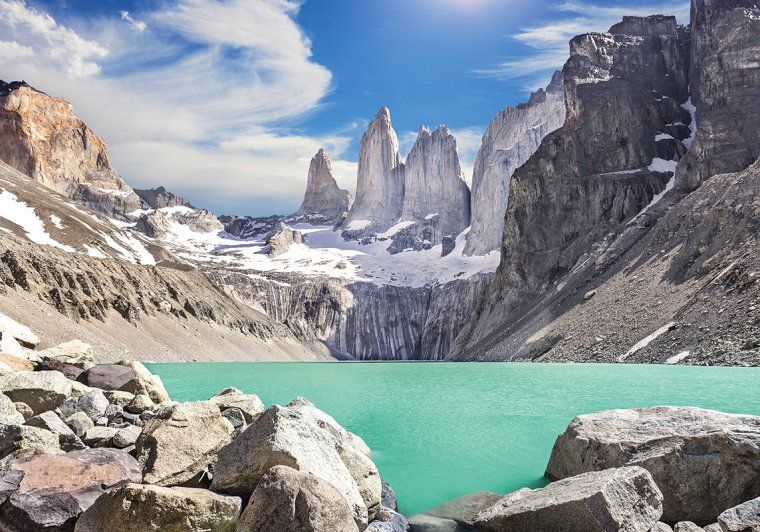 The park is best known for its three distinctive granite peaks that tower over the Patagonia steppe and give the park its name: Torres del Paine, or Towers of Paine. As well as being visually striking, these peaks offer some of the best hiking trails in Patagonia.
We recommend the Base of the Towers hike, also known as the Base Torres hike, which is one of the most iconic and well known treks in Chilean Patagonia. The hike promises breathtaking views of mountains, glaciers, lakes and valleys, while giving you the opportunity to experience unique wildlife up close… Keep an eye out for guanacos, foxes, huemul deer, pumas, condors, eagles, and waterfowl.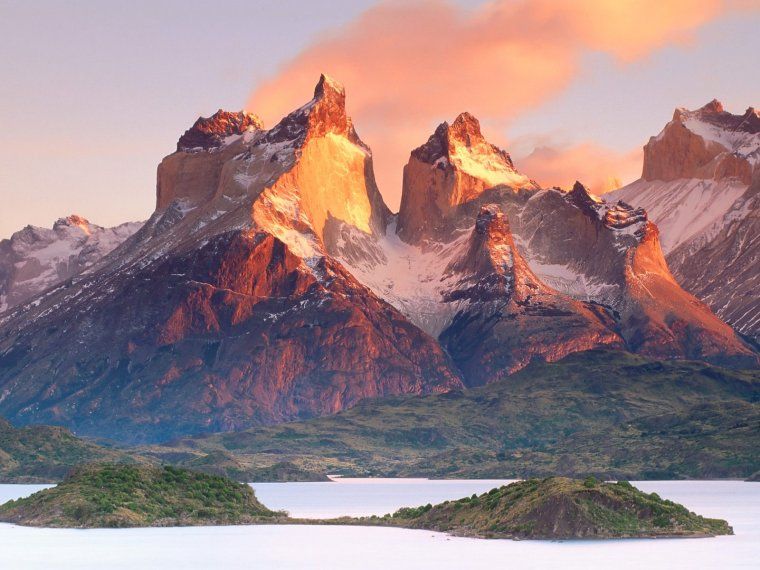 You can also visit one of the park's several glaciers or glacial lakes. Grey Glacier, which flows into Grey Lake, is unforgettable and the beautiful blue tones of glacial lakes like Lake Pehoé and Lake Nordenskjöld make perfect photo opportunities.
Preferred luxury accommodation: Tierra Patagonia, Awasi Patagonia, Explora Patagonia or Singular Patagonia
Blue Parallel bespoke tour: Patagonia Luxury Tours, Argentina & Chile
4. Mount Fitz Roy, Los Glaciares National Park, El Chaltén
El Chaltén is a small and picturesque town located within Los Glaciares National Park in the Santa Cruz province of Argentina. It's often referred to as the "Trekking Capital of Argentina" due to its proximity to some of the best and most famous hiking trails in Patagonia, including Mount Fitz Roy.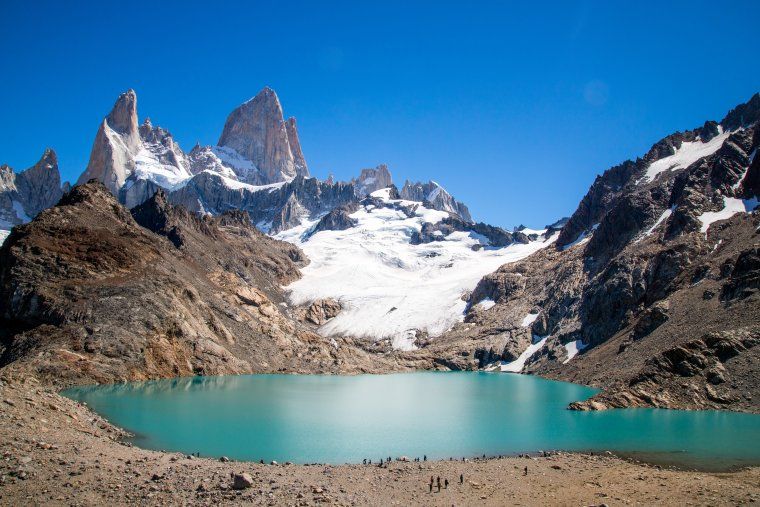 Mount Fitz Roy is one of the most iconic peaks in the Patagonian Andes. The mountain is a focal point for hikers and outdoor enthusiasts, with its 12-mile trek promising dramatic views of glaciers, the towering Cerro Torre and the sparkling Lago de los Tres.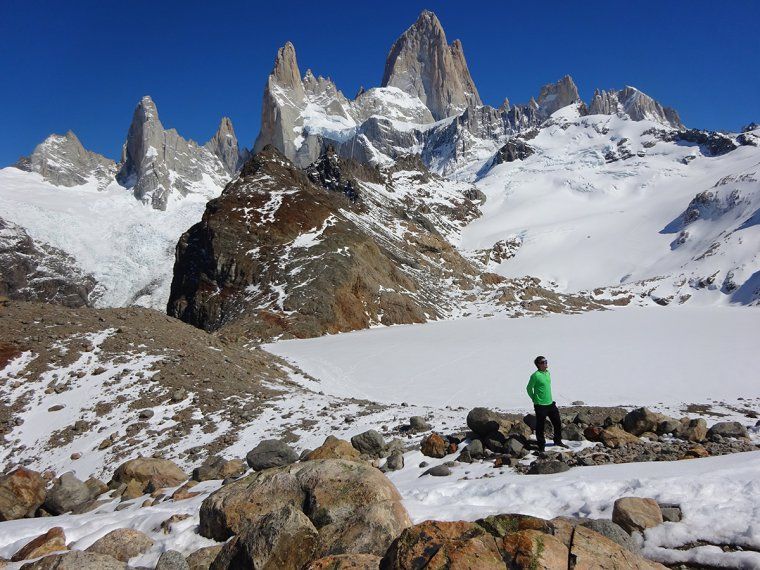 Mount Fitz Roy's dramatic beauty and challenging nature have made it a mecca for adventurers from around the world. At an elevation of around 3,359 meters, climbing Mount Fitz Roy is challenging. However, there are hiking and trekking trails in the area that offer fantastic views of the mountain, such as the Laguna de los Tres trek. So whether you're an experienced climber or simply want to enjoy the breathtaking scenery, Fitz Roy is a must-see natural wonder in Patagonia.
Preferred luxury accommodation: Explora El Chaltén
Blue Parallel bespoke tour: Patagonia Luxury Tours, Argentina & Chile
5. Tierra del Fuego National Park & The Beagle Channel, Ushuaia
Ushuaia, often referred to as the "End of the World," is the southernmost city in the world and the capital of Argentina's Tierra del Fuego province. It is a popular destination for adventure seekers, boasting landscapes that are ideal for hiking, kayaking, boating and more.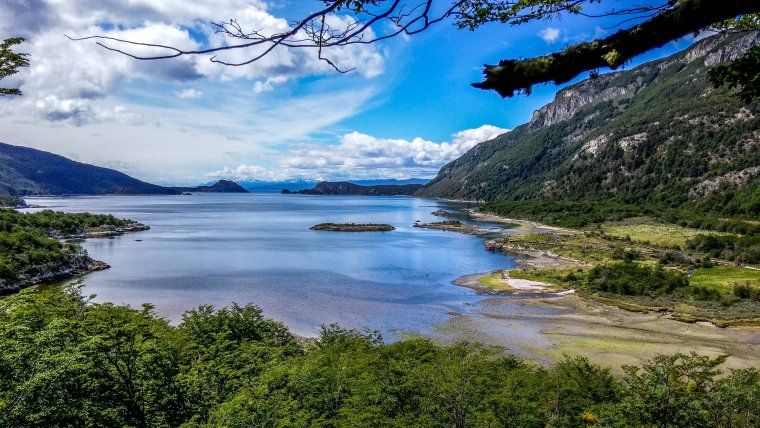 One of Ushuaia's best known natural wonders is Tierra del Fuego National Park. Tierra del Fuego is a picture perfect, ecologically diverse national park known for its scenic beauty, epic hiking trails and vast wildlife. Nature lovers can explore the dense forests, pristine lakes and impressive mountain peaks that make up this 240 square mile park, while discovering foxes, beavers, guanacos, numerous bird species – including the Andean condors.
We recommend canoeing from Lake Roca, along the waters of the Lapataia River, to the Ovando River. The Ovando River runs into Laguna Verde which is one of the most beautiful panoramic spots in the national park. From there, you can head to Lapataia Bay to see some of the most beautiful seabirds in Southern Argentina.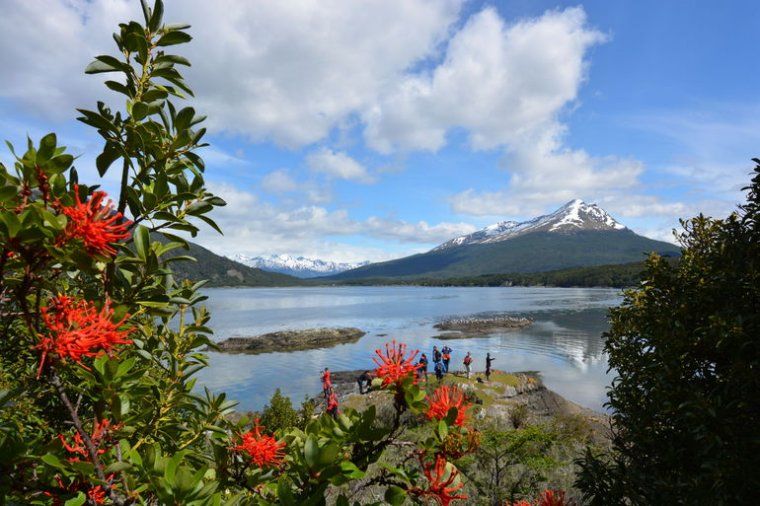 While embarking on your adventures, you'll witness panoramic views of the dramatic coastline along the Beagle Channel in Ushuaia, another must-see natural wonder in Patagonia. The Beagle Channel is a natural waterway located at the southern tip of South America that connects the Atlantic and Pacific oceans.
The waterway is around 149 miles long with a width that varies from 3 to 8 miles. It is renowned for its pristine landscapes, including snow-capped peaks, glaciers, fjords and lush forests. It is also known for its rich wildlife, such as sea lions, seals, penguins and humpback whales.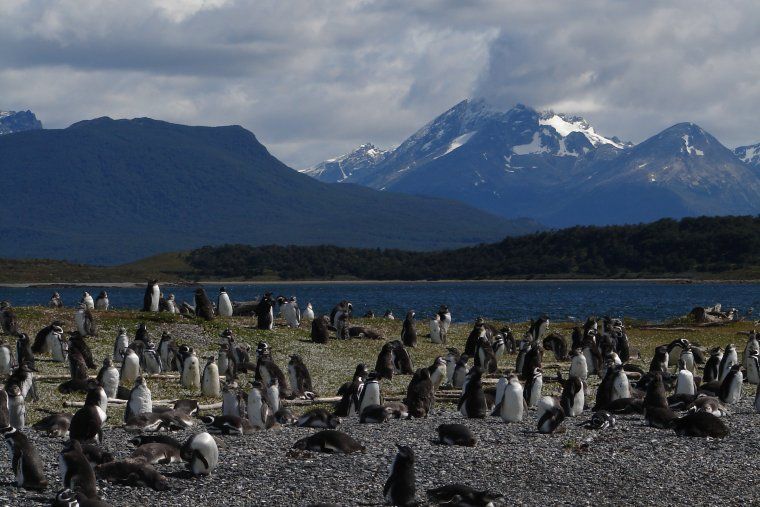 For the ultimate adventure on your luxury tour of Patagonia, we recommend a boating excursion on the Beagle Channel, stopping by islands inhabited by wildlife native to the region like the Magellanic cormorants. Then, visit Gable Island – the largest island in the Beagle Channel – which makes the perfect spot for a private picnic, before a guided hike.
Preferred luxury accommodation: Arakur Ushuaia or Los Cauquenes
Blue Parallel bespoke tour: Tailor-made Patagonia tours in Argentina
6. Chilean Lake District
The Chilean Lake District is characterized by stunning and diverse landscapes, which include lush forests, sparkling lakes, snow-capped volcanoes and a beautiful coastline. The region is situated in the southern part of the Andes Mountains and stretches from the city of Temuco in the north to Puerto Montt in the south.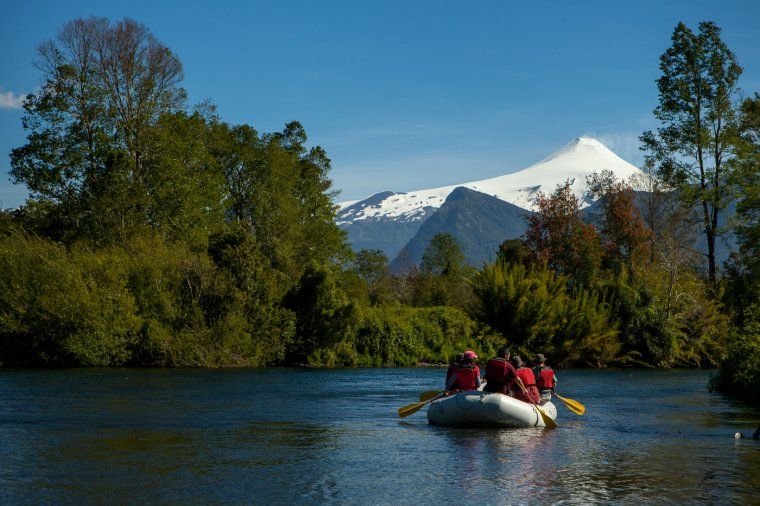 In the charming city of Pucón, you'll find several awe-inspiring glacial lakes, such as Lake Llanquihue, Lake Villarrica, Lake Ranco and Lake Puyehue, as well as active and dormant volcanoes, like Osorno, Villarrica, and Calbuco. These spectacular landscapes provide plentiful opportunities for exciting outdoor activities, from fishing, kayaking and boating to swimming and hiking.
One of the region's highlights is Huerquehue. Huerquehue is one of Chile's oldest protected areas and was given national park status in 1967. It has a wealth of hiking trails that take you across the Andean foothills, along the shores of the striking Lake Tinquilco and through lush forests that are dotted with waterfalls and rivers. Our recommended luxury property, Hacienda Hotel Vira Vira, is just a stone's throw away from this park and makes the perfect base for the excellent Los Lagos hike to the Green Lagoon.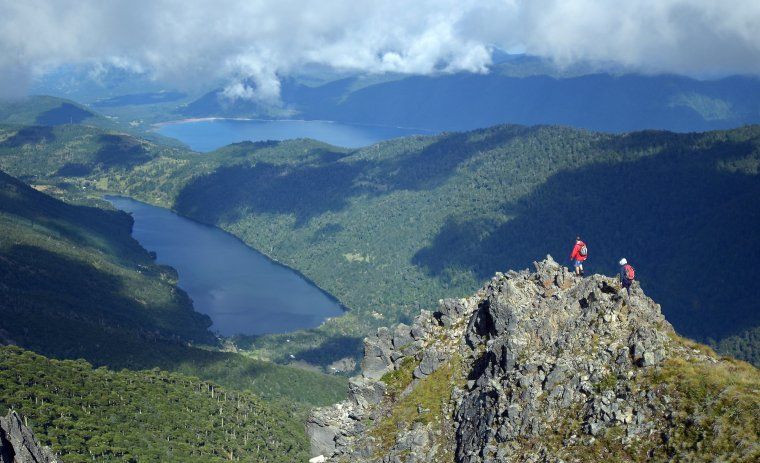 To the south, you'll find the beautiful Pacific coastline. The coastal region of the Chilean Lake District is relatively unknown, but it is rich with natural beauty and exciting activities, particularly in the Mari Mari Natural Reserve. Mari Mari is a luxury property spread over 9,000 acres, including 13 miles of Pacific coastline.
Its endless coastal and forest trails are suitable for hiking and horseback riding and offer access to diverse native flora and fauna. You can also embark on a tranquil kayaking excursion along the protected Surgidero River which is surrounded by rugged Patagonian landscape.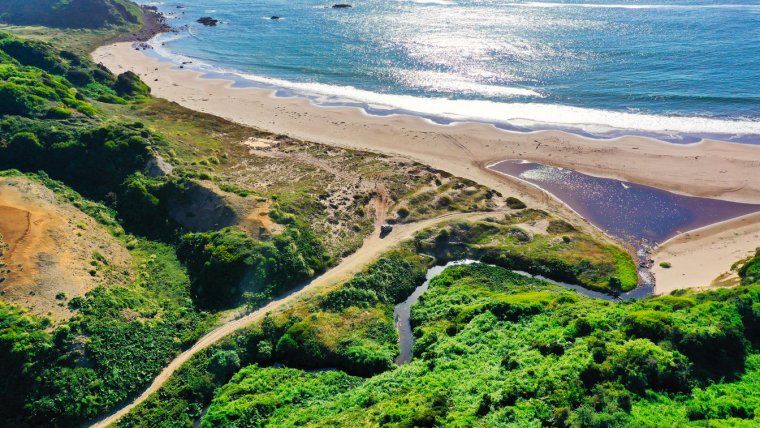 Make the most of the coastal region with a private boating excursion in search of penguin colonies, crowded sea lion isles, and migratory lanes for the humpback and blue whales.
Preferred luxury accommodation: Hacienda Hotel Vira Vira or Mari Mari Natural Reserve
Blue Parallel bespoke tour: Tailor-made Patagonia tours in Chile
Visit Patagonia's Best Natural Wonders
Patagonia is a captivating region of untamed natural beauty. Its vast landscapes and diverse flora and fauna will leave a lasting imprint on you and guarantee unique and unforgettable travel experiences.
For more information on bespoke luxury tours to Patagonia, contact one of our travel experts today.
Tailor-Made Itineraries To Patagonia

Discover the best natural wonders of Patagonia with a bespoke, luxury tour…