June 07, 2023 — By

Alessandra Motola
A Guide To Private Yacht Charters In The
Galapagos Islands
The Galapagos Islands are known for their incredible biodiversity and captivating landscapes and were once a source of inspiration for Charles Darwin's ground-breaking theory of evolution. A fascinating UNESCO World Heritage Site with a breathtaking range of endemic species, it's no wonder the islands have long been a sought-after destination for discerning travelers.
The islands can be explored from a base on the land or sea and sea-based travelers can choose between a cruise on a shared vessel or a privately chartered yacht. However you decide to journey the Galapagos though, you'll encounter an unfathomable variety of wildlife, from albatrosses, penguins and boobies, to giant tortoises, whales, and dolphins. You'll also have the opportunity to embark on unforgettable outdoor adventures, including hiking the Humedales trail to a flamingo lagoon and tortoise breeding site, snorkeling with sea lions, world-class scuba diving and swimming at the iconic Pinnacle Rock.
In this article, we delve into unforgettable private yacht journeys through the Galapagos Islands, from the benefits of private charters and our favorite vessels, to expert advice on how to make the most of your private charter.
Galapagos Island Tour Itineraries
Due to the islands' unique biodiversity and endemic wildlife both on land and in the water, the archipelago is protected by the National Park. Unlike private charters in the Caribbean or the Mediterranean, every ship chartered in the Galapagos Islands must follow an itinerary approved by the National Park in order to preserve the flora and fauna.
While your itinerary won't have as much flexibility as tours in different countries, the unique resources and amenities available to you on the yacht are there to provide opportunity for different, fun activities during downtime.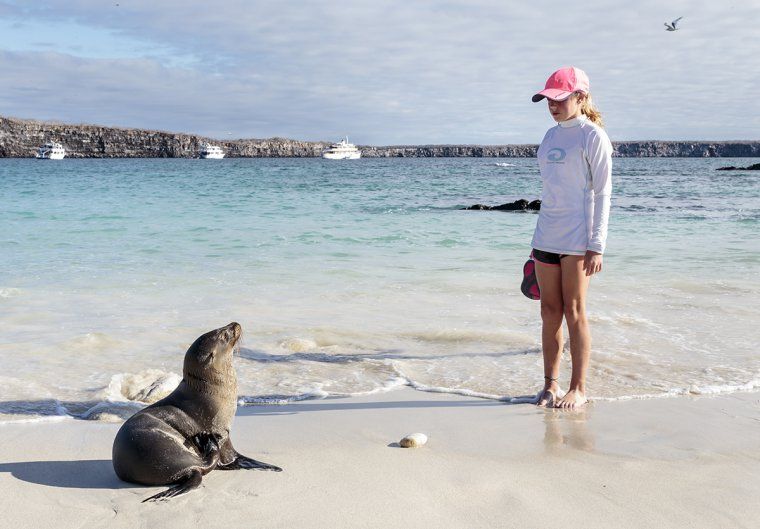 The Benefits Of Private Yacht Charters
Exploring the Galapagos by private charter is one of the best ways to immerse yourself in the beautiful archipelago that surrounds you. You'll have the freedom to explore at your own pace, based on an action-packed itinerary, without worrying about moving luggage or uprooting from your accommodation throughout your tour.
Yacht sizes in the Galapagos Islands vary; we choose to work with vessels that cater between 12 and 32 passengers, however we have also chartered private, luxury yachts for parties of up to 60 people. All of the yachts we charter have hydraulic stabilizers to ensure a smooth ride and ample outdoor and indoor lounge space for when you want to slow down and relax.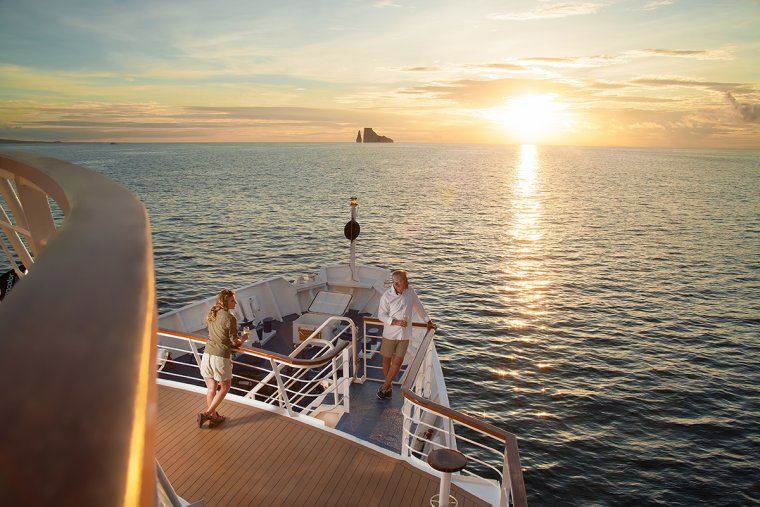 As they offer the utmost privacy, they make an ideal option for multigenerational families or groups of friends who want to disconnect from the rest of the world and enjoy an intimate island getaway with their loved ones.
Chartering a private yacht also gives you and your group exclusive access to top-tier amenities and personalized, five-star service. Each vessel comes with an attentive captain, expert crew and private chef, as well as onboard naturalist guides who will customize the activity level according to your profile as they accompany you exploring the islands' famous wildlife.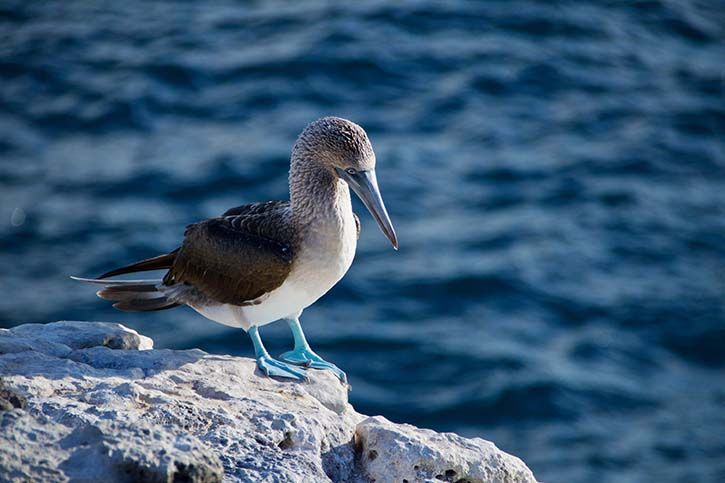 Your yacht will be staffed to the unique requirements of your group, typically with a ratio of one staff member per guest. You'll enjoy luxury accommodations, elegant living spaces, bespoke excursions and exceptional gourmet cuisine prepared by a private chef who will customize their menu for you.
Upon request, it may be possible to arrange access to additional staff, such as a childminder or specialist chef. The best guides and biologists in the Galapagos will also be available to share their deep knowledge of the destination's unique flora and fauna and their expert knowledge of the archipelago will help forge remarkable encounters with iconic species.
Galapagos Islands Private Yacht Charters

View our bespoke private yacht itinerary and download a summary journey PDF
The Best Private Yacht Charters In The Galapagos Islands
The yachts we charter for our travelers vary in size and style so whether you're seeking an intimate and cozy yacht for a small group, or a vessel to accommodate extended families or groups of friends, there is a suitable option for you.
Our team of luxury travel experts visit the Galapagos to vet all of the private yachts we recommend. Here, we have selected some of our favorites…
Aqua Mare
The Aqua Mare is a 16 passenger yacht complete with 7 elegant suites, several spacious living areas and a relaxing outdoor jacuzzi.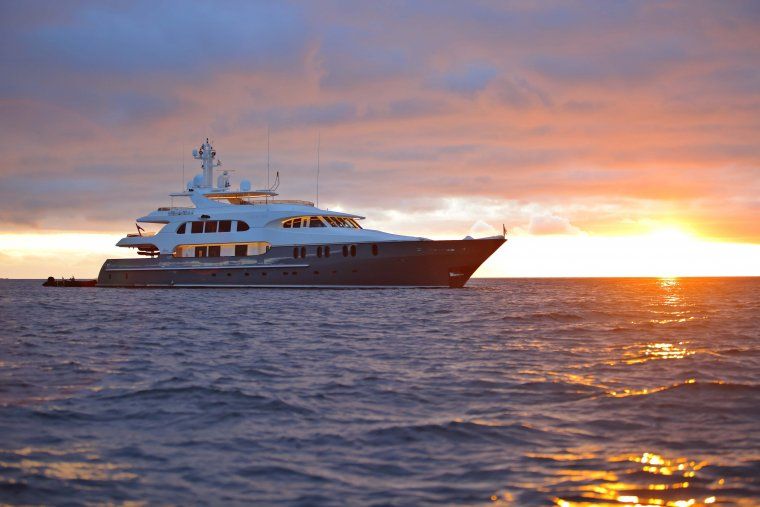 The cabins are spacious and equipped with en-suite bathrooms and air conditioning, as well as panoramic views of the breathtaking surrounding landscapes. Combined, this creates a comfortable environment in which you can relax and unwind after a day of activities and exploration.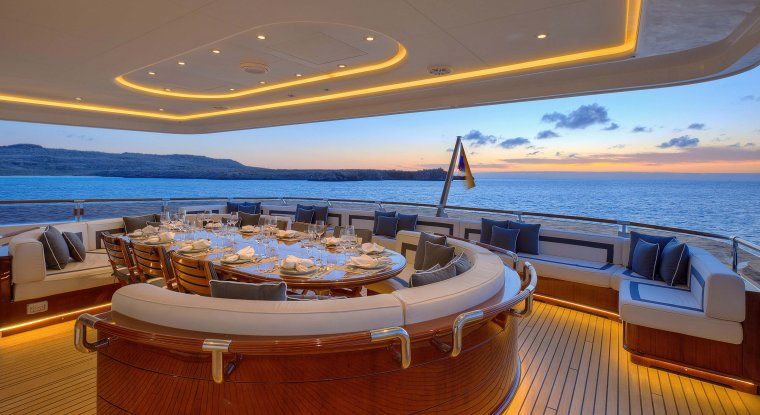 This design is synonymous with opulence, boasting sleek interiors, modern furnishings and must-need amenities. However, as one of the middle-range yachts in terms of capacity, it also creates a naturally intimate setting and a sense of exclusivity.
Origin, Theory & Evolve
The Origin, Theory and Evolve are sister ships that sleep 20 guests, with 10 deluxe ocean-view suites located on the main deck. You'll also find a scholarly library, outdoor jacuzzi-hot tub, a stylish bar and a high-end boutique with local handicrafts and souvenirs.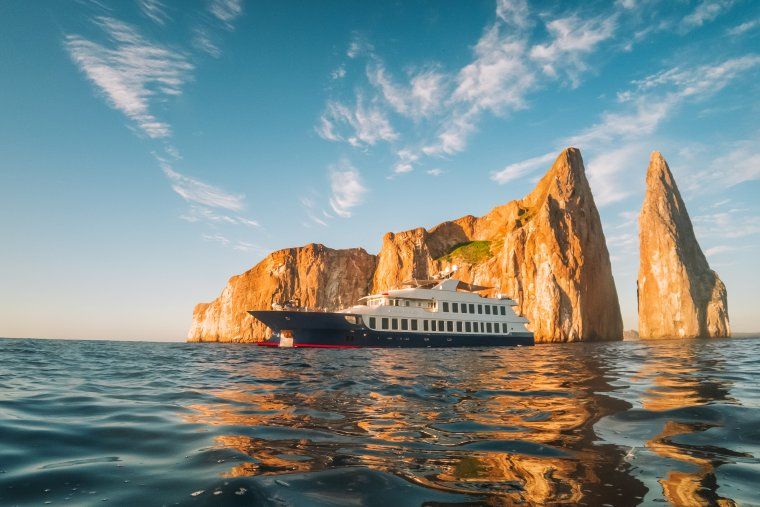 The sister yachts are equal in design and quality and have been designed with contemporary elegance in mind, and the living areas remain spacious to ensure optimum comfort throughout your journey.
The Galapagos promotes sustainable travel and over 95% of the original flora and fauna is now protected. These ships operate in line with this, utilizing the latest environmentally friendly technologies like solar panels, an advanced water treatment system, and energy-efficient engines. By choosing the Origin or Theory, you can experience the Galapagos Islands while minimizing your impact on the delicate ecosystem.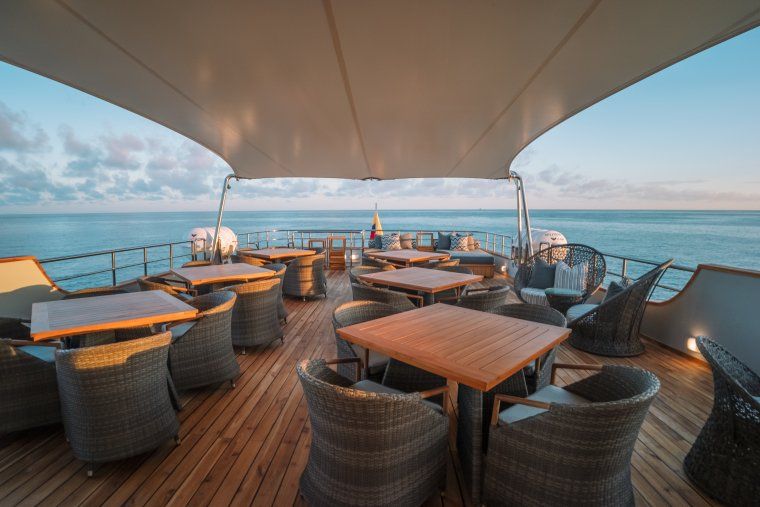 They also offer a zodiac with a glass bottom for excursions, giving you another spectacular perspective of the Galapagos and its incredible sealife.
Grace
The Grace is an award-winning 16 passenger, luxury yacht with 9 cabins, an expansive deck space, outdoor jacuzzi and elegant interiors.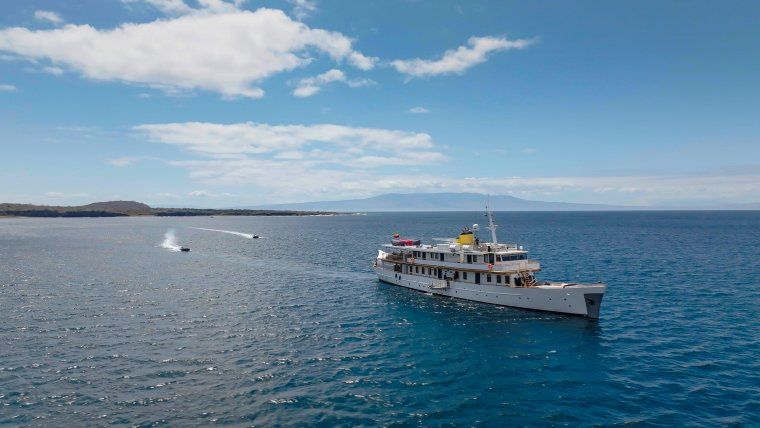 Named after Princess Grace Kelly who boarded this ship for her honeymoon, refurbishment to restore the Grace for private charters began in 2006. Its newly polished and remarkable design compliments its classic charm and timeless elegance, while the stabilizers ensure smooth cruising throughout your journey.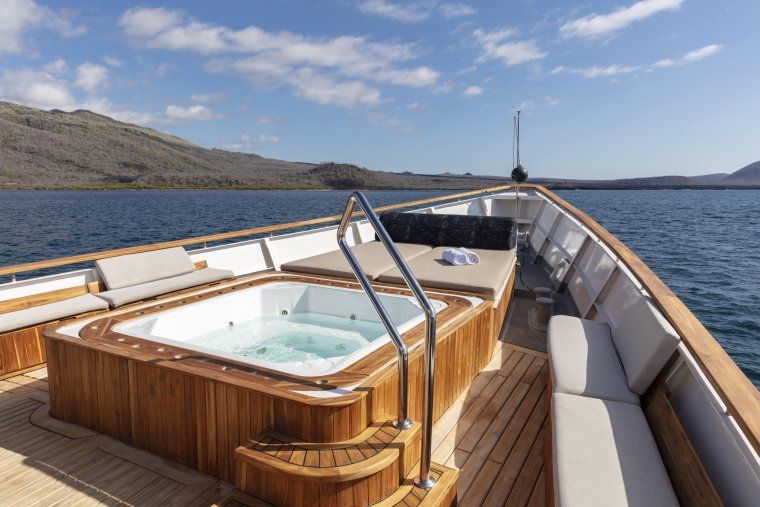 Stella Maris
The Stella Maris sleeps 14 guests in total, with 7 suites to choose from. While all of the cabins benefit from ensuite bathrooms and elegant finishes, the Master Suite also boats spectacular views of the Galapagos.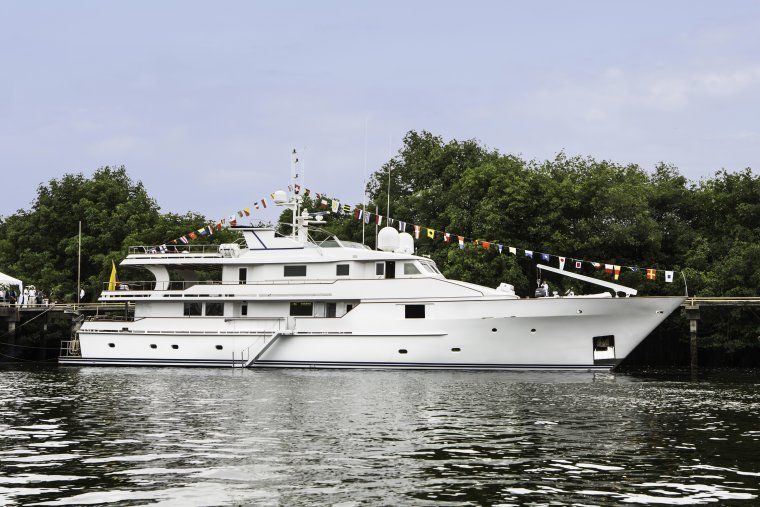 Complete with a jacuzzi and comfortable communal areas both indoors and outdoors, the Stella Maris offers an intimate yet spacious option for your Galapagos private yacht tour. This yacht also comes with snorkeling gear, kayaks and stand-up-paddle boards, as well as two zodiacs for bespoke excursions.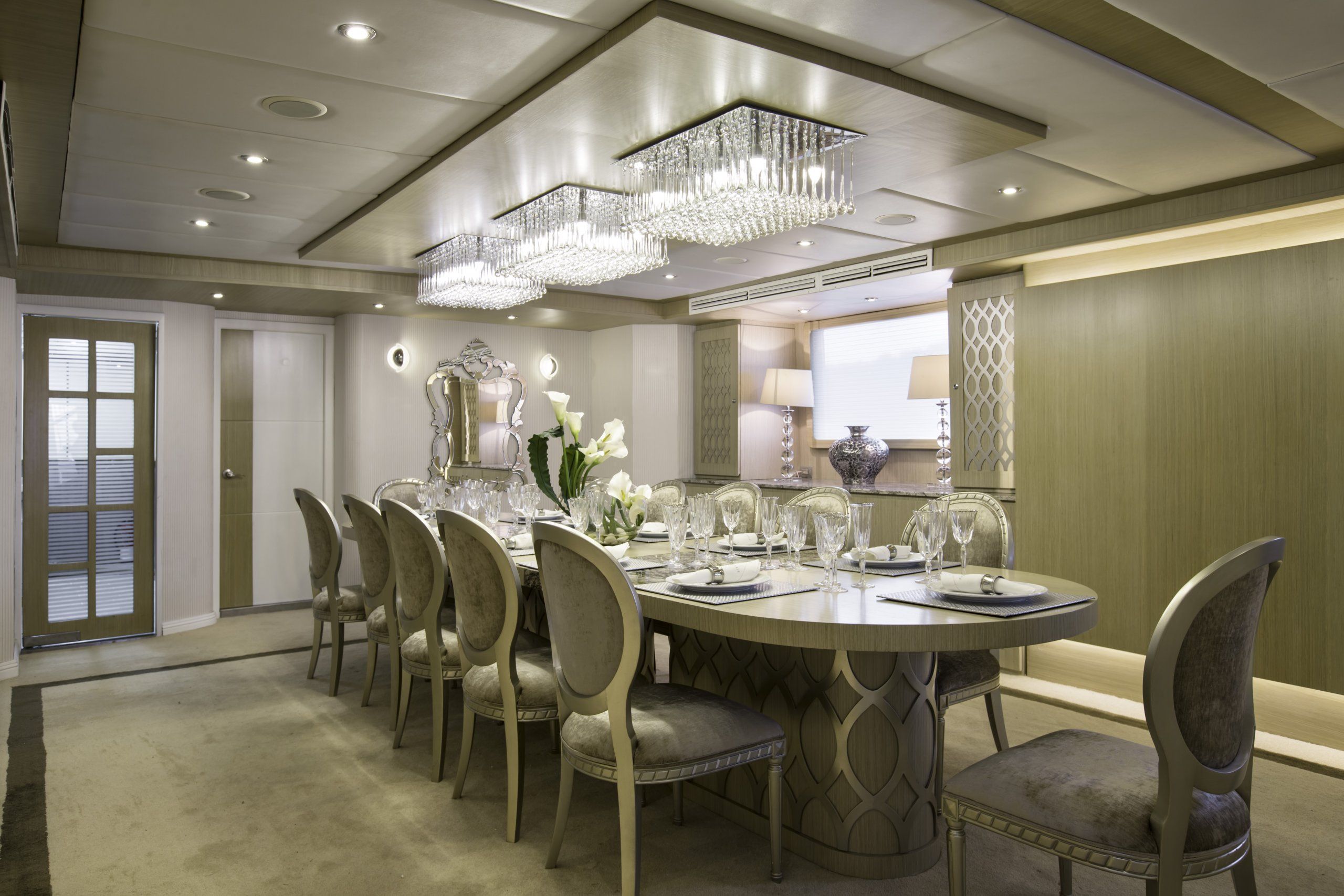 Alya Catamaran
The Alya is a luxury motor catamaran that sleeps 16 guests across 9 cabins. Inspired by the Galapagos, the unique design of this catamaran beautifully incorporates the colors of sky, sea and earth.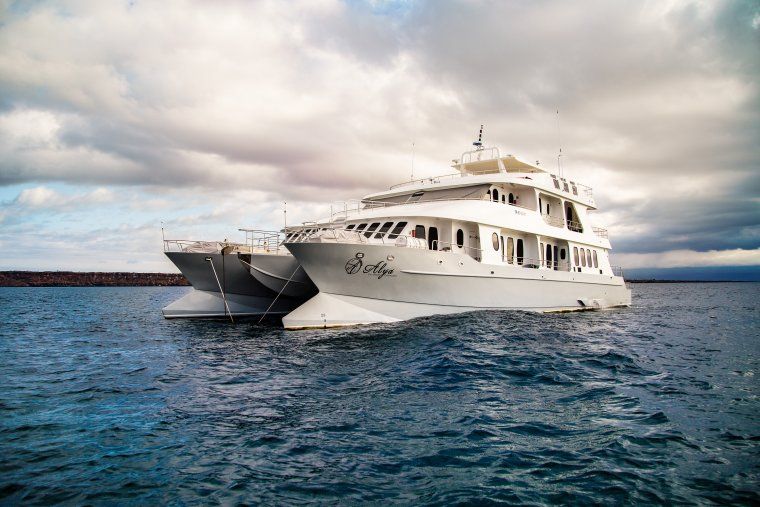 All of the cabins benefit from an en-suite bathroom and eight of the nine rooms boast private balconies. Complete with bright, open living spaces both indoor and outdoor, and an outdoor jacuzzi, when you're not embarking on a unique excursion around the islands, you can relax in complete comfort onboard.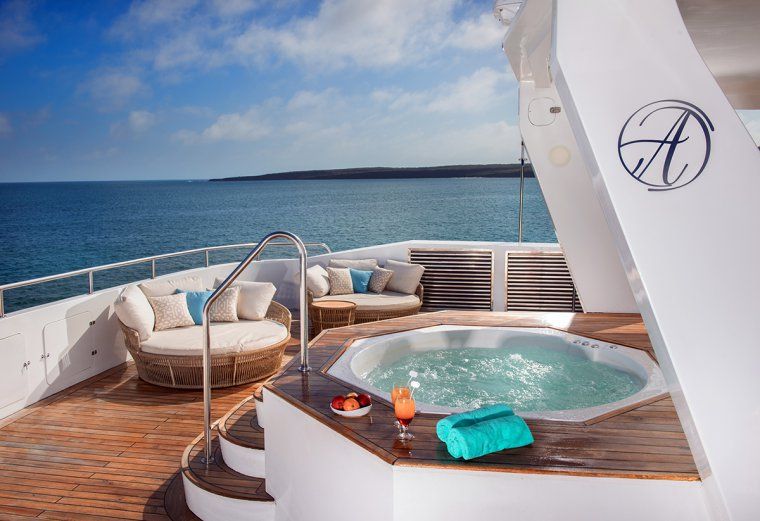 Galapagos Sea Star
Another of the 16 passenger yachts we work with is the Galapagos Sea Star which has 8 spacious suites onboard. To ensure you enjoy views of the unparalleled natural landscapes, the suites come equipped with panoramic windows.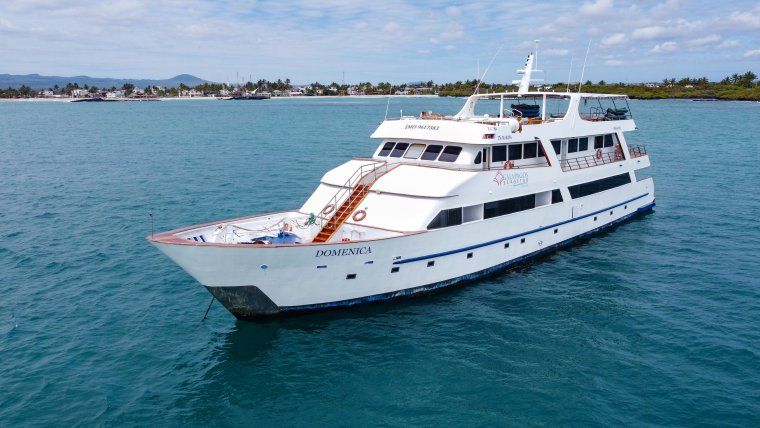 The ship has two jacuzzis, a saloon, a mini-library and a video library, as well as snorkeling equipment and kayaks, so you have plenty of activities to choose from when you're not exploring the nearby islands.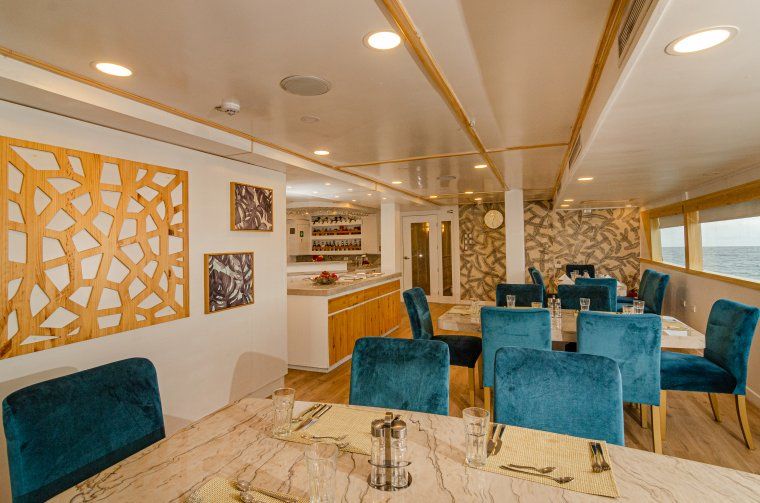 Evolution
The Evolution is another award-winning yacht. With 16 cabins, the Evolution can host up to 32 travelers. Boasting an oversized jacuzzi, triple cabins and dive deck, we recommend this yacht for large multigenerational families exploring the Galapagos Islands.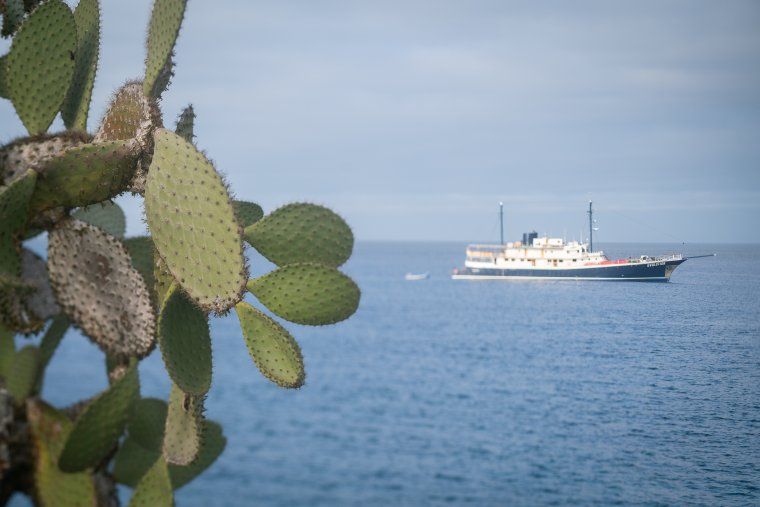 When you're not exploring the islands on a private excursion, take in the breathtaking views from the yacht's 360˚ exterior walkaround, or relax and unwind in the comfortable suites and spacious communal areas.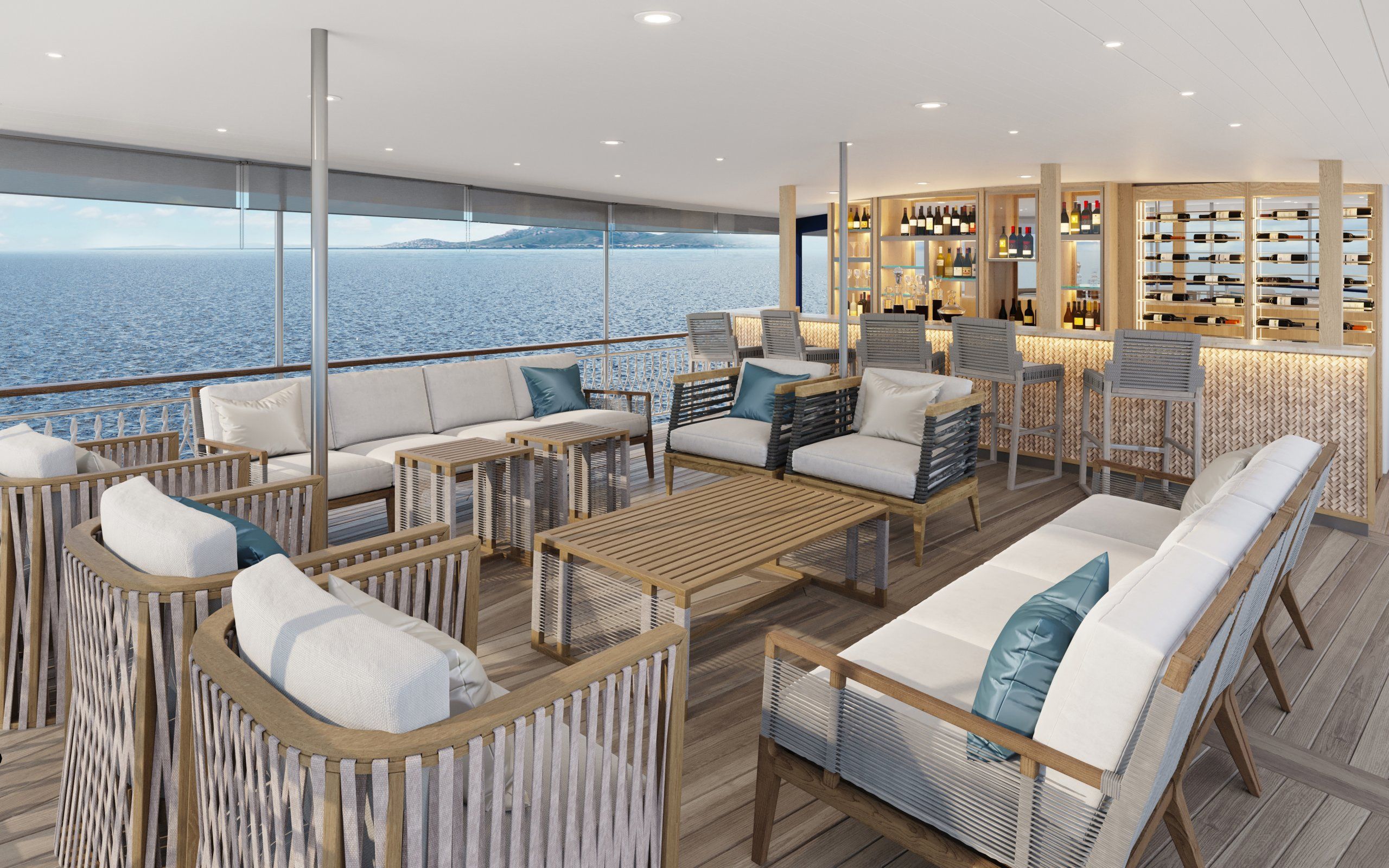 Hermes Mega Catamaran (New)
The Hermes Mega Catamaran, a vessel said to come complete with unique features and unparalleled service for a truly unforgettable experience in the Galapagos Islands, has recently been unveiled. It is not scheduled to debut until after 2025, yet is one of the most anticipated luxury vessels.
The Hermes Mega Catamaran will accommodate 20 guests in 10 spacious suites that each come complete with walk-in closets, a mini bar, a private balcony and jacuzzi. The suites and ensuites also boast outstanding window views so you can admire the surrounding landscapes throughout your charter.
In addition to the luxurious suites available to every traveler, the ship offers five lounge areas including a library, a hammam and a massage service. You can also utilize the kayaks and stand up paddle boards when you're not out on an excursion.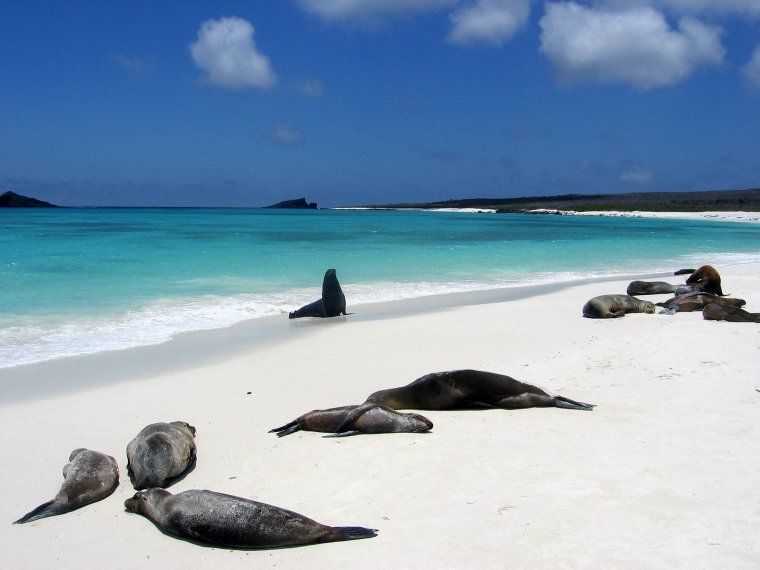 Elevate Your Experience With A Bespoke Yacht Charter
Private yacht charters offer a stress-free solution to action-packed adventures. While journeying through one of the most breathtaking regions of the world and embarking on a diverse range of exciting outdoor excursions, you can immerse yourself in the stunning natural beauty, enjoy optimum comfort and complete privacy, and benefit from an experienced crew and expert guides who are dedicated to delivering a fully immersive experience.
For more information on private yachts in the Galapagos Islands or to discuss your bespoke tour, contact one of our Travel Experts today.
Tailor-Made Itineraries To The Galapagos Islands

Contact us to start planning your next once-in-a-lifetime journey