Iguazu Falls Luxury Tours, Brazil & Argentina
Combine Rio de Janeiro with the most spectacular falls on Earth
LUXURY TRAVEL IGUAZU FALLS
Your Iguazu Falls luxury tour in Brazil and Argentina begins in the spirited city of Rio de Janeiro. Enjoy an unforgettable introduction to the city's peaks and beaches as you soar above the iconic Christ the Redeemer statue in a private helicopter. Spend the following days biking along Rio's famous beaches, visiting the bohemian neighborhood of Santa Teresa, and learning about Brazil's fascinatingly diverse history with a trip to the colonial center. Your luxury tour of Brazil continues in the south, where you will experience the majestic Iguazu Falls, located in a lush sub-tropical rainforest that is home to 500 butterfly species and over 2,000 types of plants. Get up close and personal to the falls during a thrilling zodiac ride before visiting the catwalks of the national park after it has closed to the public. Your private tour of Iguazu Falls will also allow you to witness the incredible vistas of the Argentine side of the falls, including the "Circuito Inferior" and famous "Devil's Throat" cascade, so that you can experience everything this natural wonder of the world has to offer.
A Taste of Blue Parallel's Insider Access
After-hours access to certain museums, churches & synagogues in Rio

Private train ride to the Devil's Throat at Iguazu Falls

Private high-speed zodiac rides up-close to Iguazu Falls

Private helicopter rides over Rio and Iguazu Falls

Exclusive eco-adventures in the rainforest
The Discovery
Rio de Janeiro
Iguazu Falls
Sub-tropical rainforest
The Adventure
High speed Zodiac ride

Rappelling

Biking

Eco-adventures

Helicopter rides
PRIVATE TOUR IGUAZU FALLS
Note: This private tour to Brazil & Argentina is an example, as all of our luxury journeys are custom-made.
Note: This private tour to Brazil & Argentina is an example, as all of our luxury journeys are custom-made.
Rio de Janeiro (3 nights)
Upon arrival in Rio de Janeiro, you will be greeted by your personal host and transported by private vehicle to one of Rio's 5-star luxury properties. Options include the iconic Copacabana Palace or the avant-garde Fasano hotel in Ipanema.
Accompanied by your personal guide, start off your luxury Rio tour by biking along the picturesque beaches of Ipanema, Leblon and Copacabana. The next day, enjoy a hiking excursion on one of the many accessible mountains that surround Rio, such as Pedra Bonita, Pico da Tijuca and Pedra Gavea. Later, head to the Lagoon of Rio where you will board your private helicopter to tour the "cidade Maravilhosa." Circle around Christ the Redeemer (Mount Corcovado) and end your trip at the base of Sugarloaf Mountain where you will continue by cable-car to this landmark which offers incredible views of the city and bay.
On your third day, learn about Rio's colonial past which was originally the seat of the Portuguese Empire and later visit the eclectic artists' neighborhood of Santa Teresa. Continue your discovery of this great city with a visit to the Pequena Africa neighborhood, where you can visit a number of sites that highlight the African history and legacy in Rio de Janeiro.
Without a doubt, no tour of Rio is complete without music! On one of your evenings, stop at Rio Scenarium to enjoy Rio by night and listen to soothing live bossa nova or lively samba music.
Read less
Read more
Iguazu Falls (2 nights)
Upon arrival at the domestic airport, you will be greeted by your personal host and escorted to the Hotel das Cataratas on the Brazilian side of the falls. Your luxury Iguazu Falls tour starts with an exhilarating high-speed zodiac ride as you edge close to the roaring rapids of the San Martin and Three Musketeer Falls and see the mist dissipate. The adventurous may choose to rappel down a small waterfall on the way to the river before the zodiac ride. Later, after the park is closed to the public, explore the Brazilian side of the falls providing panoramic views of the natural wonder.
The next day, continue your luxury Iguazu Falls tour on the Argentine side; cross the border into Argentina and experience up close and personal views from the Circuit Inferior. Here you will also have the option to enjoy a private train ride to the spectacular Devil's Throat. After the excursions, relax by the pool and enjoy delicious meals.
On your final morning, take your tour of Iguazu Falls into the sky as you embark on a thrilling helicopter tour. This offers breathtaking aerial views of the 275 cascading waterfalls belo. Seeing the falls from above is one of the most rewarding ways to end your journey in the jungle!
Read less
Read more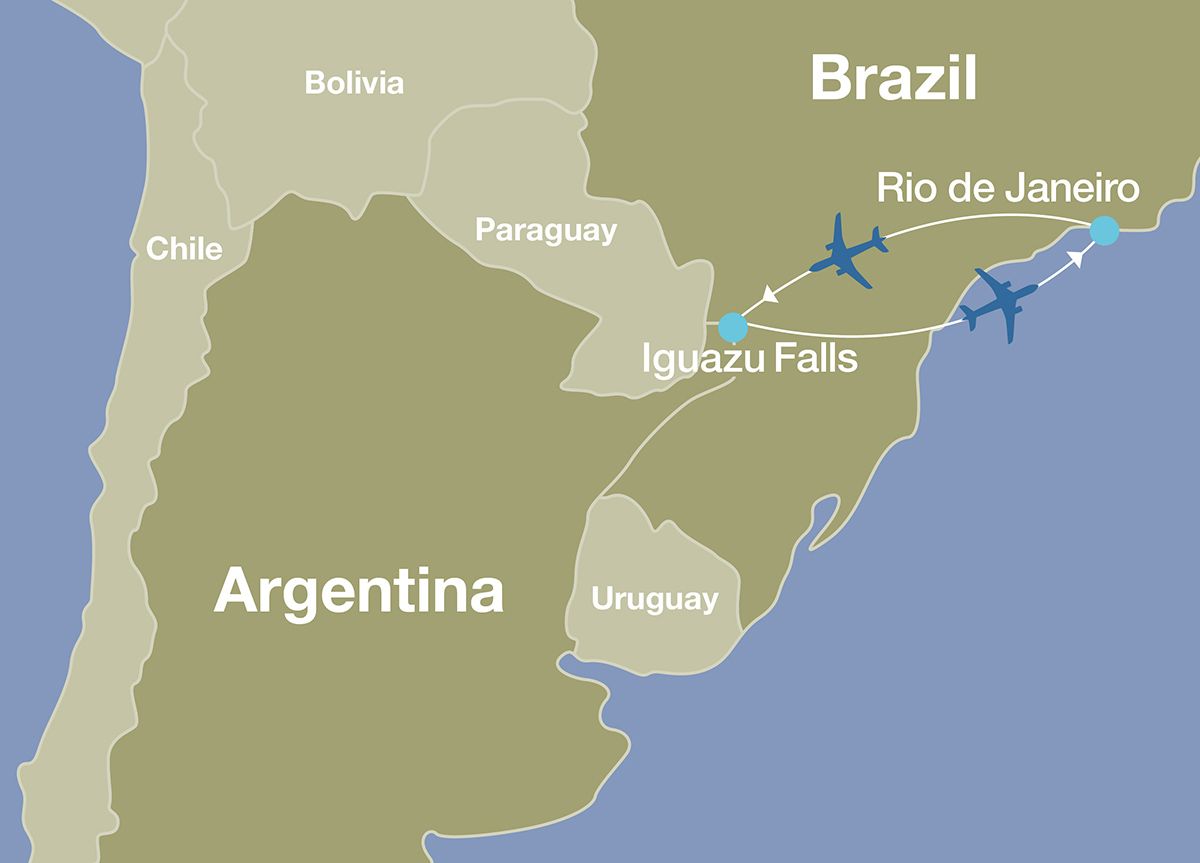 DESTINATIONS
TRAVEL TIME
RIO DE JANEIRO
IGUAZU FALLS
2 hrs
IGUAZU FALLS
RIO DE JANEIRO
2 hrs
MAKE THIS ITINERARY YOURS
Contact us to tell us more about your preferences and your ideal trip to Iguazu Falls.
We will create a tailor-made itinerary for your review.
START PLANNING
PRICE REFERENCE
Recommended stay
5-7 days
Price reference


(6 days, private party of 2)

Starting at $12,500 per passenger
Price reference


(6 days, private party of 4)

Starting at $9,500 per passenger
Price reference


(6 days, private party of 6)

Starting at $9,500 per passenger
Note: Prices will vary based on the specifics of your itinerary and the number of passengers in your party.
What is included in your private tour to Brazil & Argentina:
Luxury accommodations at

Belmond Copacabana Palace or Fasano Hotel (Rio de Janeiro)
Belmond Hotel Das Cataratas (Iguazu Falls)

Internal flights
Services of Blue Parallel hosts and private specialized guides throughout the journey
All special events, private guided tours, private excursions, private outdoor activities, entrance fees
A Blue Parallel team composed of a personal travel expert, private hosts in each destination, and a "behind the scenes" logistical expert who monitors every step of your luxury Brazil and Argentina tour. The team is on call 24-hours a day during a trip
All internal transportation
Some meals
A Blue Parallel customized travel kit that you will receive prior to departure
RECOMMENDED EXTENSIONS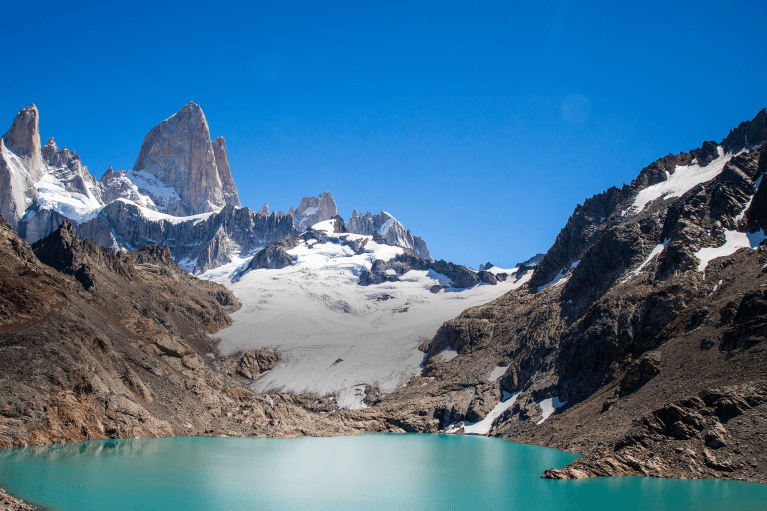 Argentina Luxury Tours
Visit the Esteros del Ibera, one of the largest wetlands in the world.
Tour the dynamic and cosmopolitan city of Buenos Aires.
Discover Mendoza, the heart of the Argentine wine country.
Spend time at a traditional countryside estate in Córdoba.
Explore the Northwest provinces of Jujuy & Salta in our Northern Chile & Argentina journey.
Discover Patagonia, home to Los Glaciares National Park and the Perito Moreno Glacier in Argentina as well as Chile's awe-inspiring Torres del Paine National Park.
Explore Tierra del Fuego, the southernmost point of the Americas.
See the rich marine life of Peninsula Valdés, including whales and sea elephants.
Marvel at the breathtaking natural beauty of the lakes and snow-capped mountains in the Argentine Lake District.
Read less
Read more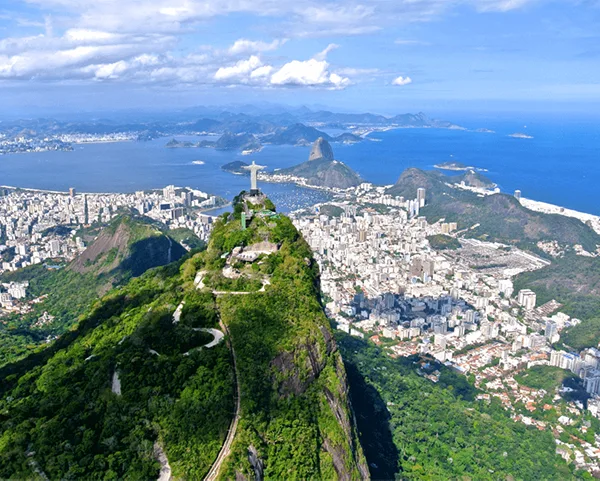 Brazil Luxury Tours
Explore the Amazon Basin, home to the world's largest remaining rainforest.
Visit the quaint colonial beach towns of Trancoso and Corumbau, Bahia.
Don't miss Fernando de Noronha – a pristine archipelago of natural beauty, 215 miles off the Northeastern coast of Brazil.
Relax and indulge on Southern Brazil's Emerald Coast.
Read less
Read more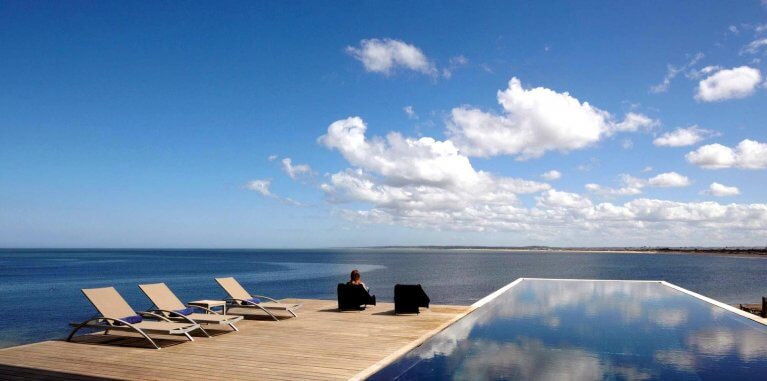 Uruguay Luxury Travel
Stay at an elegant resort or private villa in the tranquil seaside town of Jose Ignacio, where you can horseback ride through sand dunes or go kayaking.