August 05, 2022 — By

Alexis Prego
Animal Encounters: Spring Break 2023 in Latin America
Do you have a family full of animal-lovers? Then this one's for you! We've put together the top locations in Latin America to get up-close and personal with wildlife over next spring break. From the world-famous Amazon jungle and Galapagos islands to the lesser-known but equally as impressive Iguazu Falls, there is no shortage of opportunities to have incredible wildlife experiences. So read on for our favorite family friendly animal-focused destinations below.
CENTRAL AMERICA
Costa Rica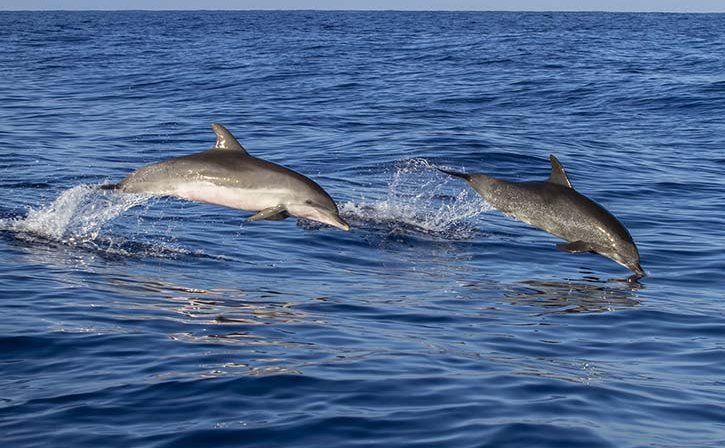 Costa Rica is one of our favorite spring break destinations for families! There are direct flights available from many US cities and the first two months of spring are great months to visit in search of wildlife experiences as it is just before the rainy season begins. While the entire country is known for its incredible biodiversity, the Osa Peninsula is the premiere destination for animal-lovers. Our favorite luxury eco-lodge in the region, Lapa Rios Lodge, overlooks the meeting point of Golfo Dulce and the Pacific Ocean. At the lodge itself and when exploring the surrounding forest, wildlife-loving children (and parents!) will delight in seeing a wide variety of animals. Keep an eye out for sloths, toucans, scarlet macaws, iguanas, poison dart frogs, geckos and four species of monkeys. At night, uncover unusual nocturnal creatures and their habitats with an evening hike, an expert guide and a flashlight! This is a great opportunity to see bats, insects, kinkajous, and other wonders of this hidden, nocturnal world. A boat excursion on Golfo Dulce will bring visitors close to marine life including dolphins, crocodiles, and possibly even whales.
Belize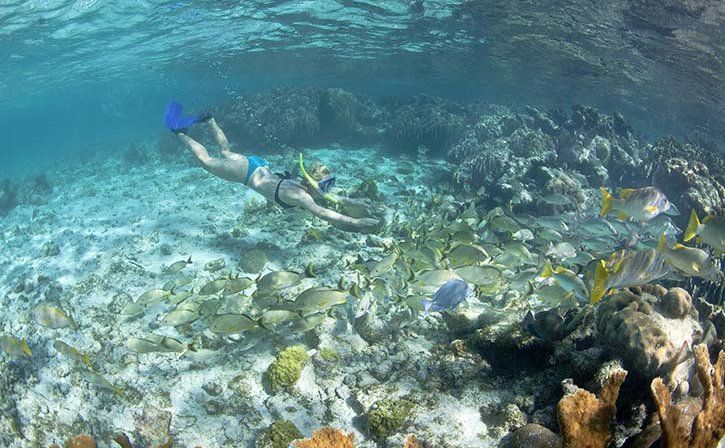 The spring months are a terrific time to enjoy the beautiful Caribbean country of Belize from the  sandy cayes of the coast to the lush greenery of the rainforest. In the sea, visitors of all ages can snorkel and scuba dive in the incredibly biodiverse Belize Barrier Reef, which is home to over 100 coral species and as many as 500 species of tropical fish. In the jungle, Chaa Creek's 400-acre nature reserve is an adventure in itself and offers a range of exciting and educational activities for nature bound adventurers of all abilities. The luxurious Ka'ana Resort is another of our favorite properties within the rainforest. From here, visitors can also horseback ride through the Mountain Pine Ridge Forest Reserve to encounter an entirely different tropical ecosystem along with its unique flora and fauna. Rare bird species such as the orange-breasted falcon and the king vulture, may be sighted through the trail as well as some eccentric orchid and fern species.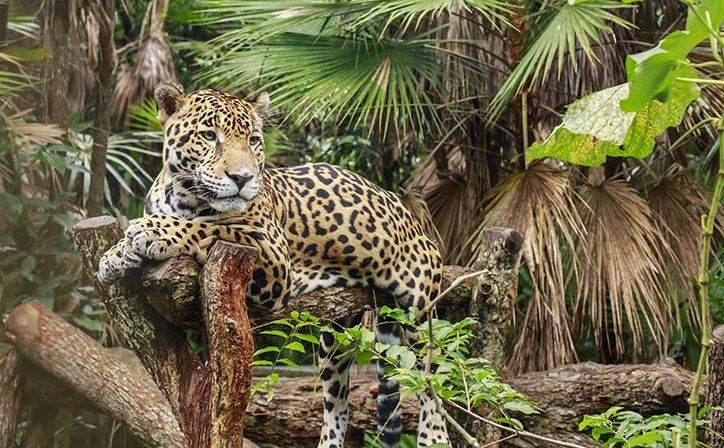 While traveling between the rainforest and the coast, a visit to the Cockscomb Basin Wildlife Sanctuary & Jaguar Preserve is well worth the time. The scenic 3 hour drive begins through the Maya Mountains with majestic views of the lush jungle and rocky ridges. From there, travelers will continue on to the Hummingbird Highway which dips and swoops through some of the most beautiful scenery in the country. Upon arrival at the sanctuary, visitors can hike, birdwatch and enjoy tubing down the river (a favorite of our younger travelers) before taking a refreshing swim at the waterfall. This unique sanctuary in southern Belize covers an area of about 150 square miles of tropical forest, and is the world's only jaguar preserve that features well maintained trails. Wildlife that calls the reserve home includes jaguar, jaguarundi, peccary, howler monkey, gibnut, agouti, snakes, coatimundi and over 300 bird species.
Panama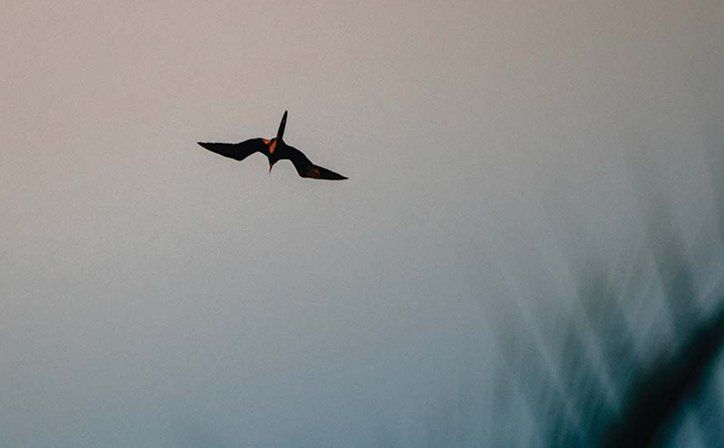 Located on a 14-island archipelago in the Gulf of Chiriquí, lies one of our favorite luxury accommodations, Islas Secas which is located on the Pacific coast of Panama. Visitors have the chance to immerse themselves in a protected marine environment and to explore the richness of the rainforests with its thriving flora and fauna. From their island base, guests can enjoy diving, kayaking, and snorkeling in one of the world's richest and least explored marine ecosystems, where encounters with sea turtles, dolphins, manta rays, and more are common. On land, there are over 100 species of birds and an exquisite diversity of land creatures and plants, including Panama's second-largest colony of soaring frigate birds, that visitors can also enjoy while birding and hiking. The staff is also happy to accommodate families with younger children, offering activities such as nature bingo and scavenger hunts.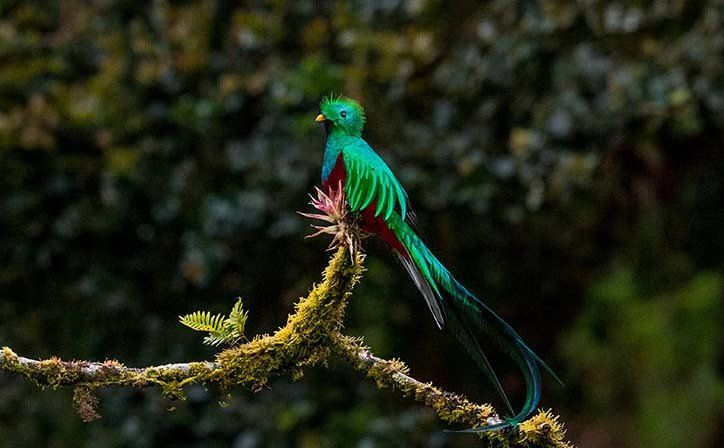 Back on the mainland of Panama, the district of Boquete is another must-visit for wildlife lovers. Spring is an ideal time to visit for birding enthusiasts as it is the mating season for the rare and colorful resplendent quetzal. Nestled in the highlands of western Panama and a microcosm of bliss, Boquete is surrounded by mountains that offer incredible views of rich greenery and colorful flowers. From here, one can depart with an expert guide for Baru Volcano National Park to enjoy a hike along the beautiful Quetzal trail. As you walk along the picturesque trail, be sure to take advantage of ample opportunities for birdwatching in one of the best places to spot a quetzal in all of Central America.
SOUTH AMERICA
Ecuador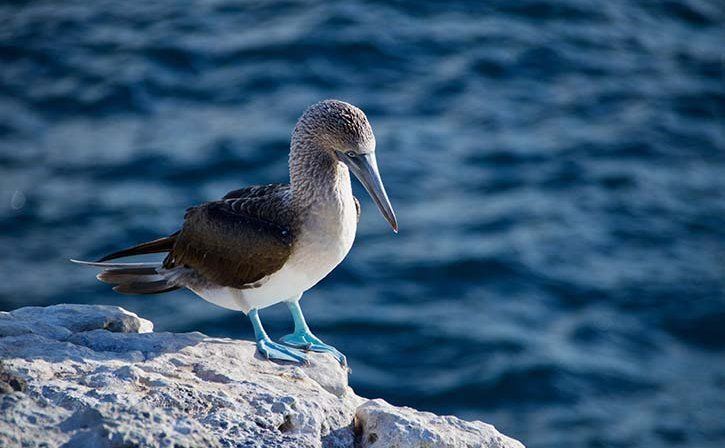 While any season is a great time to visit the Galapagos Islands, spring offers a few particularly fascinating wildlife encounters. This time of year, waved albatross and the famed blue-footed boobies perform their unique courtship dances as they search for mates. Penguins will also be nesting in caves and crevices created by lava flows on Fernandina Island. An early spring visit may also offer the opportunity to see giant tortoises hatching from their tennis ball-sized eggs. 
Visiting families have two options of how to experience these incredible animals up close, a land-based journey or a sea-based journey. For our travelers who want the best in luxury lodges, the always fantastic Pikaia Lodge is our favorite option. Families with children who love  a little more adventure yet still want sophisticated accommodations will find the perfect combination in the luxurious glamping tents at Safari Camp. Of course, using either of these options doesn't limit travelers to one island, and there are opportunities for boating excursions to visit other islands and to snorkel or scuba dive. For those looking for a sea-based experience, Blue Parallel has vetted a variety of luxury yachts in a range of sizes. Depending on the size and needs of a group, we will help select from privately charts or larger, shared vessels.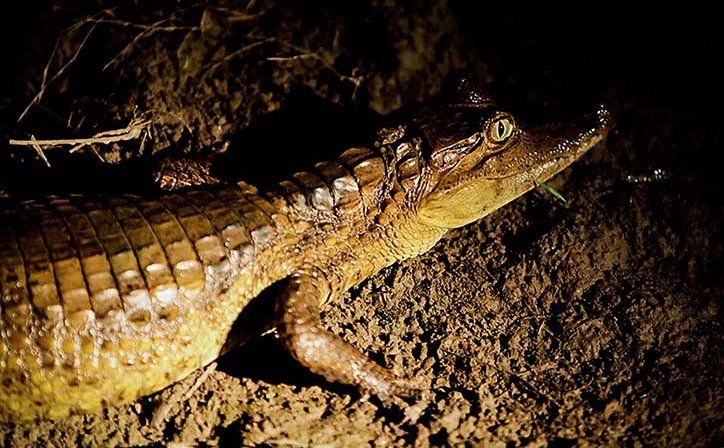 In the heart of the Ecuadorian Amazon, families can spend quality time together reconnecting with nature at the luxury eco-lodges La Selva and Napo Wildlife Center. During the spring months of the Northern Hemisphere, the rainfall of the jungle will be in full effect, but it is also the best time of year to spot wildlife. From the lodges, travelers can discover the stunning diversity of plants and animals by hiking many different trails that wind through the dense rainforest or by gliding down river on a canoe. On these excursions, take in the peculiar nooks and grooves of the huge tropical giant ceiba tree that is home to many species of frogs, birds (over 610 species!), and bromeliads. With an expert guide, travelers can even explore the rainforest at night to encounter nocturnal animals such as bats, various insects, toads, and caiman.
Brazil
The Brazilian Amazon is a dense and diverse destination on its own, and the best way to experience life within it, in our opinion, is with a stay at our favorite luxury eco-lodge, Anavilhanas. During spring, the nights in the jungle are cooler, while the days are warm and humid. From the lodge's location deep within the Amazon, travelers can head down the river at dawn to watch as colors creep into the sky as tropical birds flit through the air. During the day, children will delight in exciting excursions including piranha fishing in wooden canoes or pink dolphin watching. In the later spring months, female pink dolphins give birth so travelers may be lucky enough to see a gray baby swimming alongside its mother. For more active families, hiking trails are an exciting option this time of the year! Led by experts, guests can explore the firm or dry-land forests to learn about different trees, fruits and wild fruits, survival strategies and medicinal herbs as well as spot animals in the wild!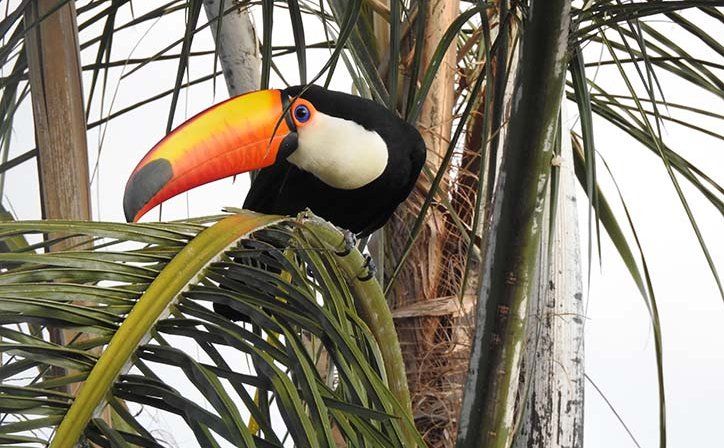 The Northern Hemisphere's spring is an ideal time to visit Iguazu Falls, located on the border of Argentina and Brazil, in search of wildlife. While the weather in the surrounding sub-tropical rainforest is warm year round, March, April, and May avoid the rainy season and the crowds that descend on the area during local summer holidays. The falls themselves are, of course, spectacular at over a mile and half wide and with a nearly 270 foot drop. To make the most of a visit, our favorite property is Hotel Das Cataratas, located on the Brazilian side of the falls and within the national park. This gives guests access to the park before and after public opening hours.
In the jungle around the falls, visitors will encounter a variety of wildlife ranging from mammals to colorful birds to beautiful butterflies. Seeing coatis with their long, ringed, raccoon-like tails is virtually guaranteed as they've become accustomed to visitors at the national parks. Other mammals travelers may spot include black capuchin monkeys, agouti (similar to guinea pigs), and red brocket deer. Especially lucky visitors might also see tapir or an elusive jaguar. Birders will be thrilled at the abundance of avian species around the falls, including various types of toucans, social plush-crested jays, and brilliantly colored green-headed tanagers and many more.
Argentina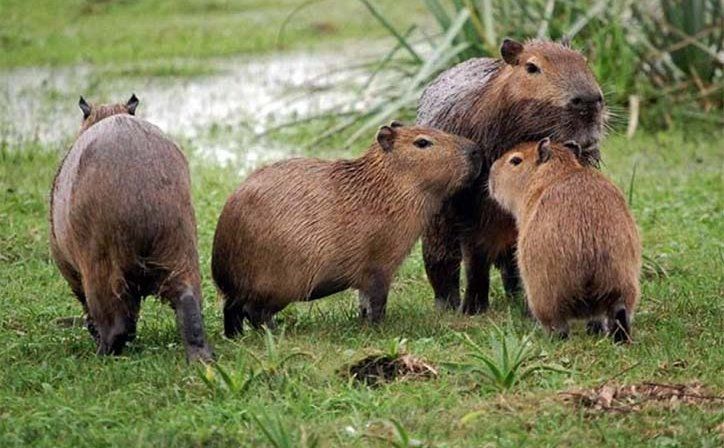 From the Iguazu Falls, we encourage travelers to extend their journey to visit the Ibera wetlands, a protected area in northeast Argentina made up of a mix of swamps, bogs, lakes, and lagoons. With an area totalling more than 3.2 million acres, the Ibera Wetlands are the second largest wetland area in South America and an important freshwater reservoir. Additionally, the area is home to abundant wildlife, incredible biodiversity, and more than 360 species of birds. Visitors may spot animals such as caimans, capybaras, pampa deer, marshland deer, and neotropical otters. The Ibera Provincial Reserve is the largest protected area in the country of Argentina. This is an ideal destination for lovers of nature, adventure and beautiful landscapes, and for those who want to learn about the reintroduction of endangered species such as jaguar and giant anteaters in Argentina.
Chile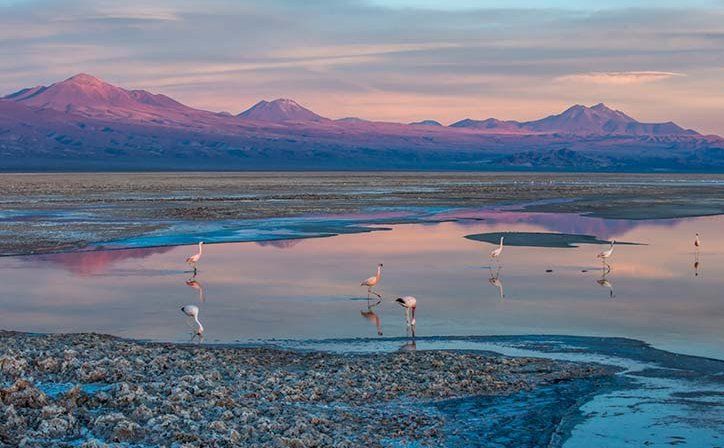 During the first third of any year, Chile is a great place to visit as the country transitions from summer to autumn. The Atacama Desert is known as the driest place in the world (apart from the Poles), and the oasis community of San Pedro de Atacama lies at an altitude of 8,000 feet above sea level. Here, visitors will marvel at the dramatic open landscape with the backdrop of the cordillera bordering Bolivia and Argentina, made up of striking volcanoes perched on the high plateau or "altiplano" under the cloudless sky. A wildlife adventure begins at the Atacama salt flats, to spot wild flamingos, vicuñas and culpeo foxes native to the area. After the excitement of a day's adventure, visitors will return to the luxury oasis at Nayara Alto Atacama Desert Lodge & Spa, to indulge in one of the mineral hot spring pools or say hello to one of their llamas at the property´s llama corral.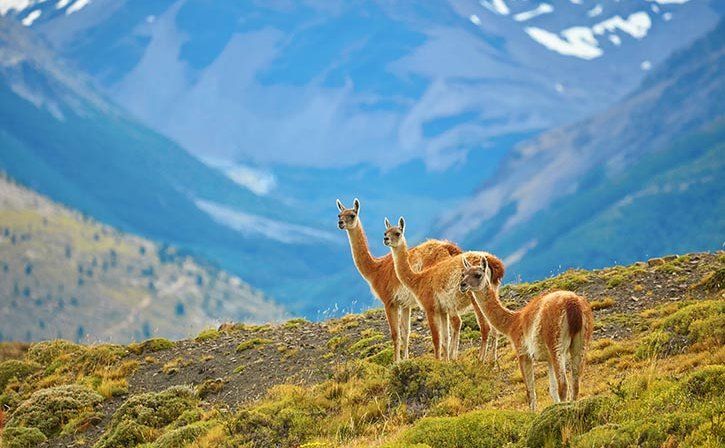 Spring break is a great time to visit Chilean Patagonia as it is the beginning of autumn in the Southern hemisphere, which means avoiding the peak season crowds. As there are fewer humans visiting at this time of year, puma tend to come closer to areas of activity giving lucky visitors more opportunities to spot this rare animal. Of course, travelers will likely also see the llama-like guanacos and Andean Condors.
Colombia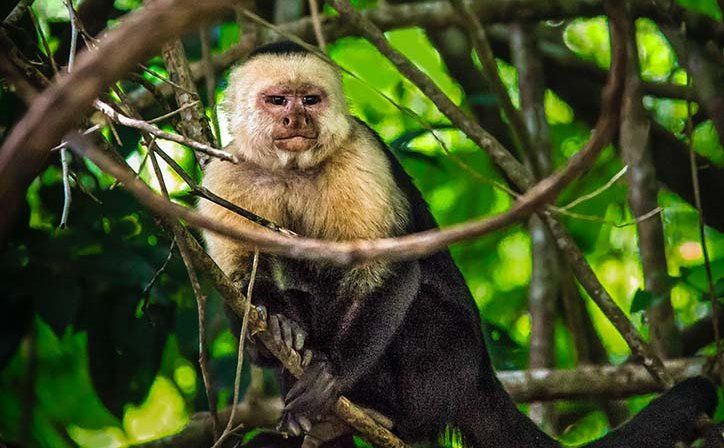 With its diversity of climates and landscapes, any time is the perfect time to visit Colombia! It's also an ideal spring break destination as there are convenient flights from many major US cities. While late spring begins to get into the rainy season, the rains are not typically long or heavy enough to greatly affect any adventures visitors may want to enjoy. One of our favorite Colombian destinations to visit for incredible wildlife experiences is Tayrona National Park. Birding enthusiasts will delight at the stunning variety of avian species, such as white eagles, blue-headed parrots, and lance-tailed manakin. As for mammals, visitors will also likely see howler monkeys, giant anteaters, mountain tapir, and more.
Tailor-Made Itineraries to Latin America

Contact us to start planning your next once-in-a-lifetime journey