June 20, 2023 — By

a Blue Parallel Travel Expert
6 Luxury Spa Experiences For Every Adventure Traveler
Epic outdoor adventures and luxurious spa experiences go hand in hand. When combined, you can spend your days immersed in nature and embarking on exhilarating excursions before returning to your luxury, remote accommodation for some pampering in the form of a spa treatment or wellness experience.
Outdoor activities give you the opportunity to get up close and personal with wildlife and witness breathtaking and serene natural landscapes and luxury spa experiences often offer an extension of this unique experience. Offering outdoor pools, panoramic views and treatments with local, natural ingredients, you have the chance to connect with nature while enjoying the tranquility and serenity of your environment.
From traditional, ​​local treatments to familiar five star spas, unwinding after a busy action-packed day is a wonderful way to rejuvenate your body and prepare yourself for more days exploring the wonders that surround you. Here are six luxury spa experiences around the globe that you're not going to want to miss…
Hammam Treatment, Morocco
Morocco – home to the incredible High Atlas Mountains, the breathtaking Mount Toubkal National Park and the beautiful oasis of Skoura – is renowned for its traditional hammam treatments.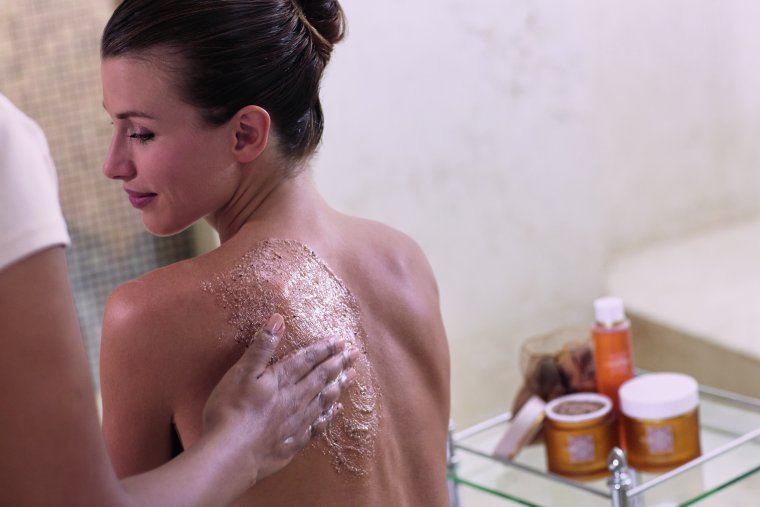 A hammam is a traditional Moroccan spa which promotes detoxification of the body through heat, soaps, salts, massage and exfoliation. The use of steam helps soften the skin and relax the mind while encouraging a deep cleanse of your body, making it the perfect treatment after a day of adventures, whether you were mountain biking through the Ouirgane Valley, hiking the High Atlas Mountains or enjoying a nature walk through the Almond Valley.
In Marrakesh, we recommend staying at La Mamounia Hotel or the Royal Mansour, two luxury hotels offering a slice of calm in a bustling, vibrant city. Both of these accommodations boast exceptional spas which offer traditional hammam treatments.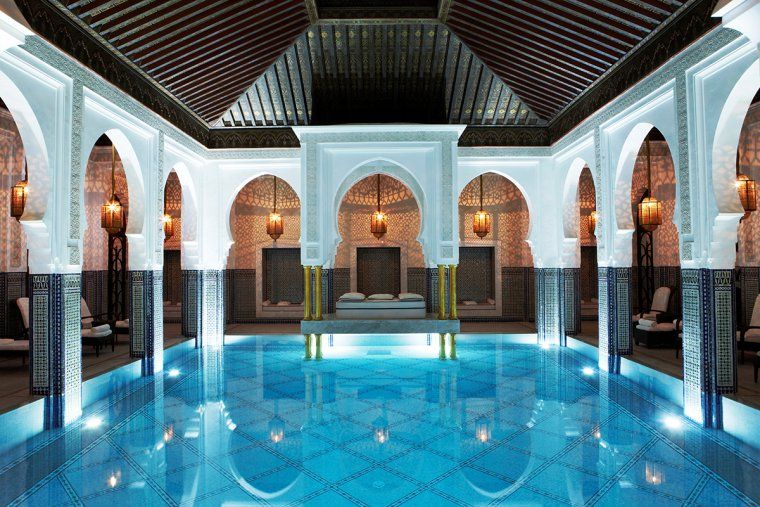 The spa at La Mamounia is a sanctuary dedicated to wellbeing and their hammam offers a subdued atmosphere, sheltered from the outside world, where you can truly switch off and unwind. After your steam, you can indulge in their range of local ingredients from Ghassoul clay and Argan oil to rose water and black soap. The spa also offers massages, facials and holistic body care, as well as a heated indoor pool and jacuzzi.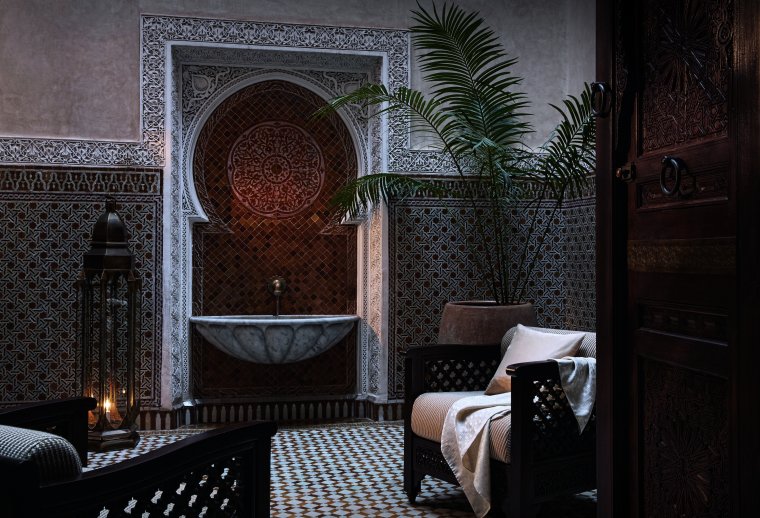 The Royal Mansour spa oozes opulence and tranquility. Nestled in stunning white marble and surrounded by gentle fountains, their hammam promises an immersive and sensual experience that helps you reach your inner equilibrium. They enhance their hammam with kessa glove exfoliation, orange blossom soap, steam and floral waters, ghassoul treatment and black soap wraps, and offer additional spa treatments including massages and facials.
Luxury Spa Experiences In Morocco
Blue Lagoon, Southern Iceland
Iceland has a rich bathing culture. It is considered a national pastime, with communities seeking rest and rejuvenation for the mind, body and soul at various hot springs and geothermal pools around the country.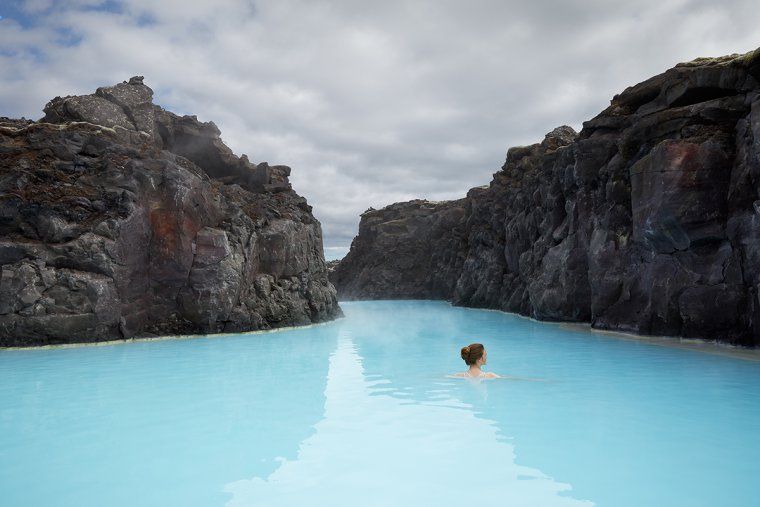 One of Iceland's most iconic bathing spots is set amid moss-covered lava fields in Southern Iceland: the spectacular Blue Lagoon. This famous natural wonder is a mineral-rich geothermal spa that boasts many health benefits, including collagen production, hydration and deep-cleansing.
Located in a country that is renowned for its outdoor adventures, from hiking and snowmobiling to horseback riding and scuba diving, an afternoon in the Blue Lagoon is the perfect way to wind down and rejuvenate after an exciting day of activities.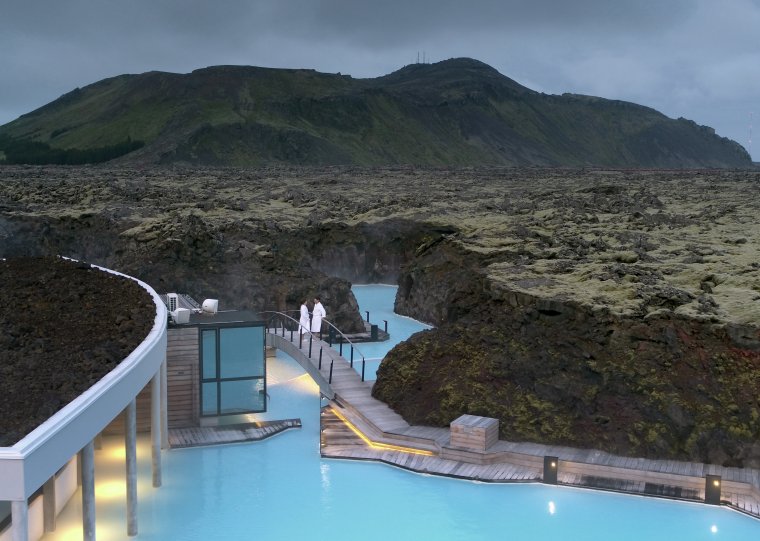 The Retreat Hotel, which is tucked away in a centuries-old lava field and surrounded by volcanic rocks, homes its own secluded extension of the Blue Lagoon that reaches deep under an 800-year-old lava flow. Filled with mineral-rich water, silica, algae and mineral salt, the healing waters catalyze circulation while moisturizing the skin.
The hotel also boasts a subterranean spa which aims to transport your mind and body to new dimensions of serenity and relaxation. Gaze out at the mesmerizing blue waters via floor-to-ceiling windows, listen to sounds of water falling within the earth at the lava spring, or recline and unwind in the sauna.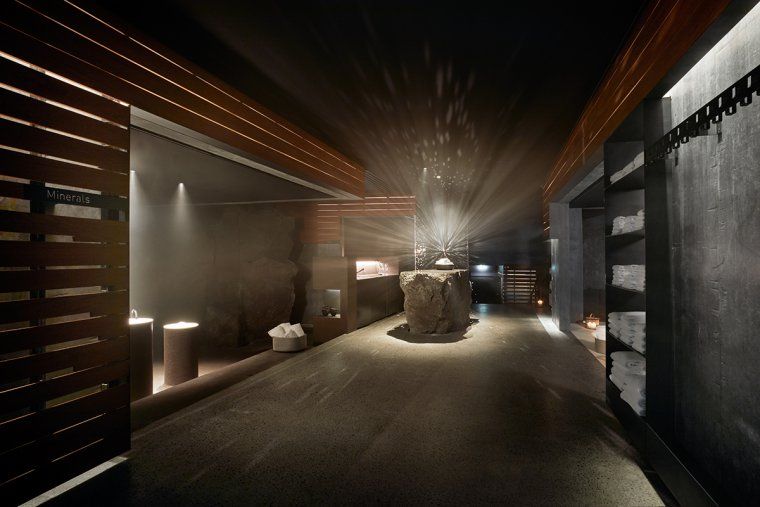 The spa makes the most of the surrounding landscape by incorporating natural ingredients into massages and facials, offering floating therapy in the Blue Lagoon, and encouraging guests to take shelter in an earthen chamber of moist heat.
Luxury Spa Experiences In Southern Iceland
Vinotherapy, Portugal
Portugal is home to several beautiful regions, including the Douro Valley which is renowned for its spectacular wines and pristine natural landscapes. Here, you can embark on 18-mile biking adventures through the countryside, hike past local vineyards or boat down the Douro River to a private wine estate.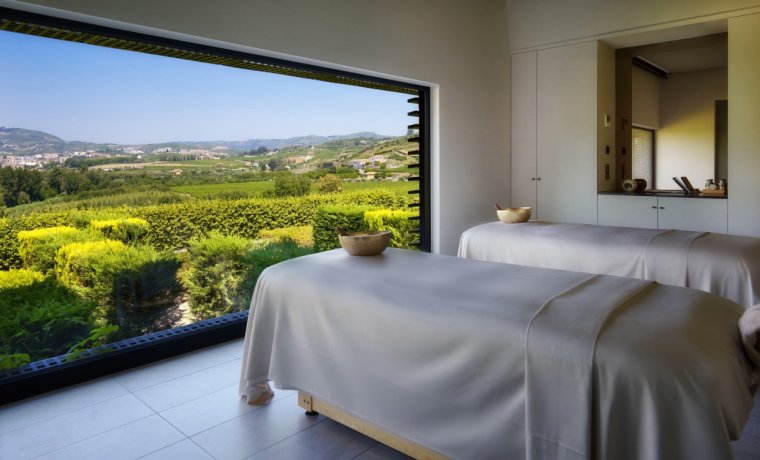 A region renowned for its incredible wines and ports, it makes sense these ingredients have also been incorporated into local spa experiences. Six Senses' world-class spa, for example, offers warming schist vinotherapy which starts with a full body exfoliation using grape seed pearls and port, before a massage using schist stones and a mini facial using local ingredients.
They also have a grape rejuvenation treatment which exfoliates your body using grape pulp and grape seed oil before you're wrapped in a vineyard soak.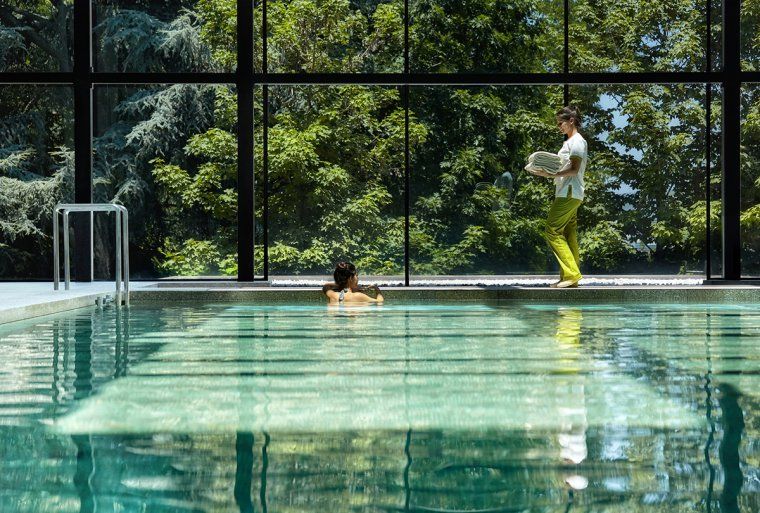 As well as these unique treatments, the Six Senses offers a vast menu of luxurious therapies that seek to blend Portuguese tradition with rural elements of the surrounding natural landscapes. From an indoor pool with garden views and underwater sound therapy, to forest bathing and color therapy, there is something for everyone to enjoy after a day of outdoor adventures.
Luxury Spa Experiences In Portugal
Sauna Experiences, Sweden
Sweden is one of the healthiest countries in the world, with an evident fitness culture and strong focus on health and wellbeing. As well as maintaining high levels of activity, prioritizing health and wellbeing also relies on adequate recovery and relaxation. So it's no surprise that saunas – also known as 'bastu' – are in abundance across Sweden.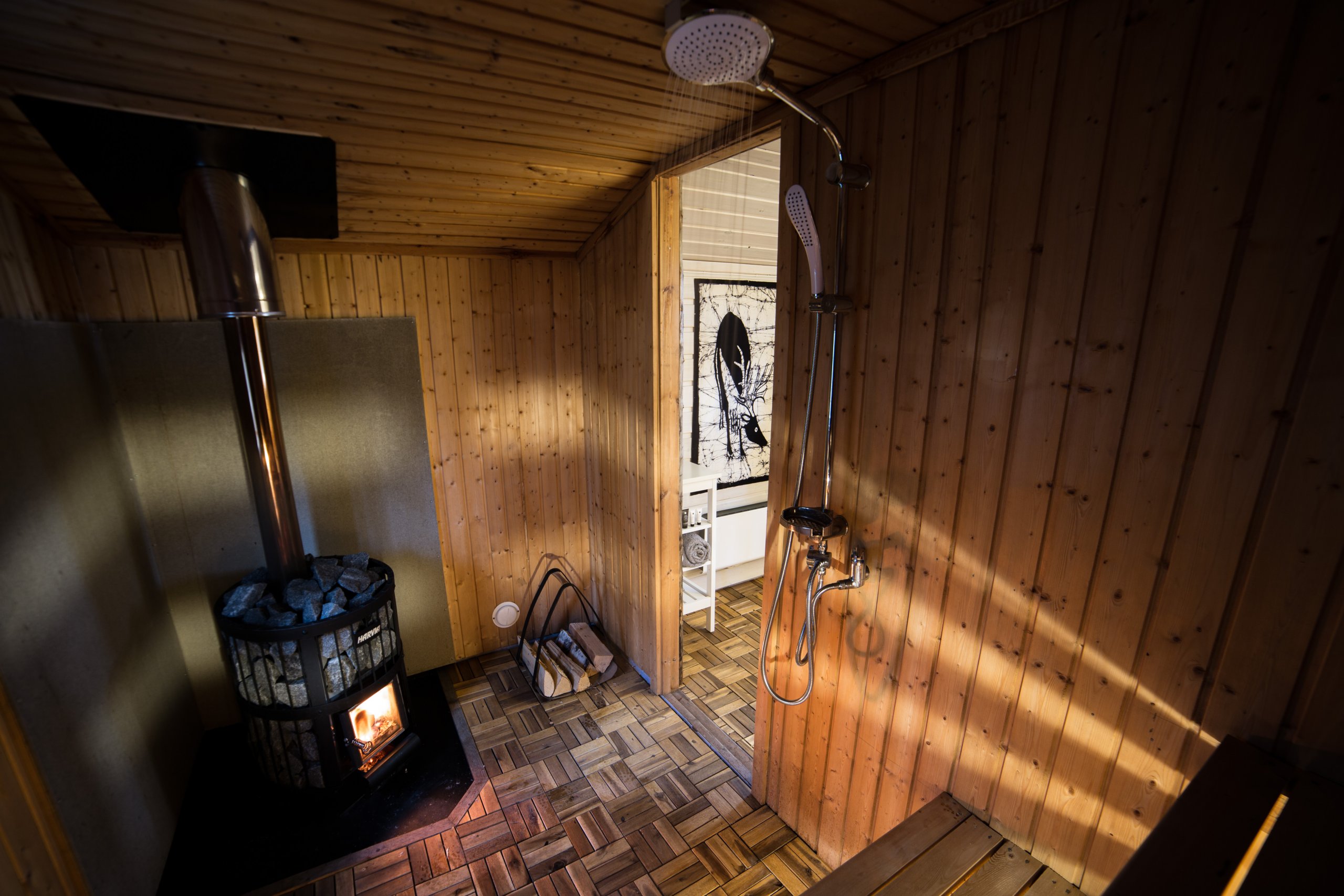 Our bespoke itineraries for our luxury tours of Swedish Lapland are often packed with a range of exciting outdoor adventures, from Nordic ski tours and snowmobile rides, to dog sledding and arctic fishing. Therefore, setting time aside to enjoy a spa treatment or wellness experience is always recommended.
We recommend staying at a private wilderness lodge nestled in the secluded forest away from light, sound and air pollution, as well as crowds. Here, you can fully immerse yourself in unspoiled landscapes while making the most of the outdoor excursions available.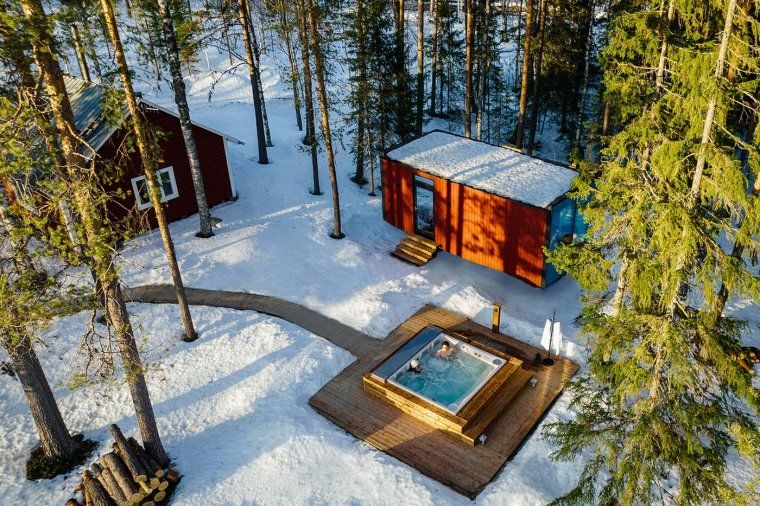 After a day of exploring, relax in the private facilities and unwind in the sauna which is surrounded by rolling, snow-covered plains. If you enjoy this treatment during the evening, you might also see the northern lights fill the skies above.
Luxury Spa Experiences In Sweden
Holistic Healing, Greece
Greece has a rich history and is known for birthing some famous personalities over the years, including Hippocrates. Hippocrates was a Greek physician most known for his work in the history of medicine. He based his methods on the healing power of nature and promoted a holistic approach to medicine and holistic healing.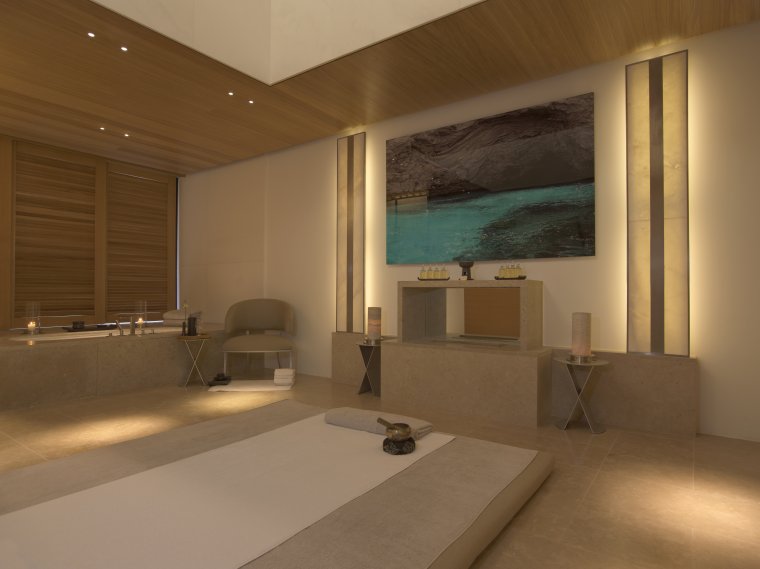 One of the benefits of holistic treatments is that they aim to heal the whole person: mind, body and soul. So whether you're tired after visiting various historical sites in Athens, climbing 1,000 steps of the Palamidi fortress, or hiking through rural Peloponnese to the Avgo Monastery, holistic treatments can bring your energy levels back up and prepare you for your next excursion.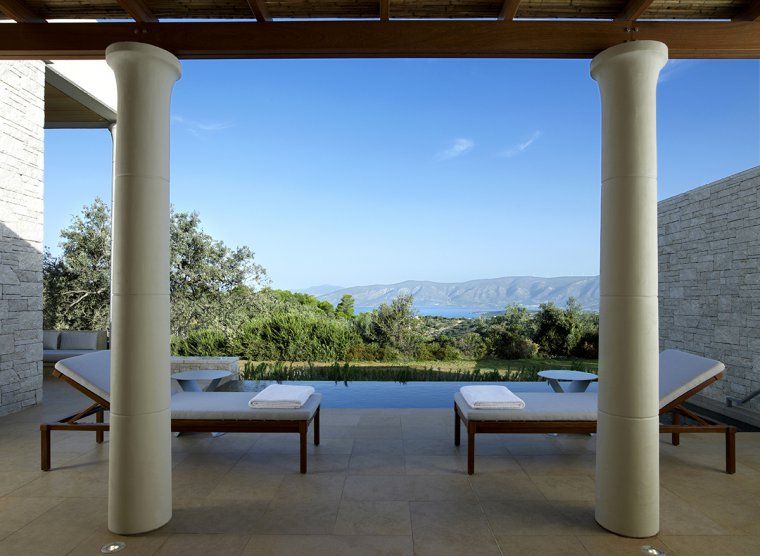 The Amanzoe Resort, located in the spectacular Peloponnese region of Greece, is a fantastic example of a luxury holistic spa. Their light-filled Greek spa only uses all-natural products and blends spa treatments with diet, exercise and sea bathing.
The spa boasts five indoor and two outdoor treatment rooms, as well as two hammams with 100% natural black soap, a kessa glove and natural rock clay. You can also enjoy massages, facials, body scrubs and wraps.
Luxury Spa Experiences In Greece
Geothermal Pool, Northern Iceland
Northern Iceland is geologically fascinating thanks to the glaciers that carved its landscape and its extensive mountain range. From Nordic skiing excursions and dog sledding, to hiking at the foot of snow-capped mountains and whale watching through the impressive Eyjafjörður fjord, there are plenty of authentic, arctic adventures to be enjoyed here.
Deplar Farm, an award-winning adventure hotel and world-class spa located in the Fljót Valley of the Troll Peninsula, is a wonderful base from which you can make the most of the unique surroundings and endless outdoor activities available. Following the day's activities, you can unwind with a treatment or wellness experience at their spa.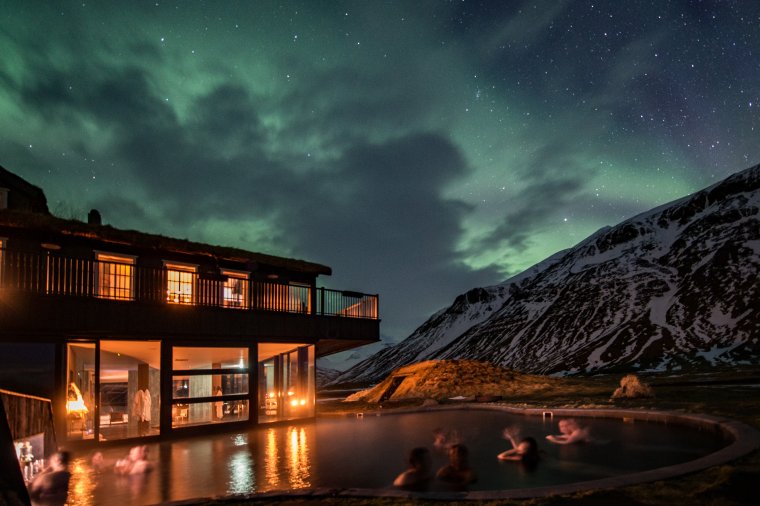 Boasting low light pollution, you may get lucky with a glimpse of the elusive northern lights while enjoying the spa's incredible geothermal indoor/outdoor pool. Complete with semi-submerged beds and a bar, it's the perfect place to relax and unwind post-adventure.
One of Deplar Farm's more iconic spa experiences is the Viking Sauna which combines a traditional sauna with a cold plunge to improve circulation, reduce muscle soreness and improve relaxation.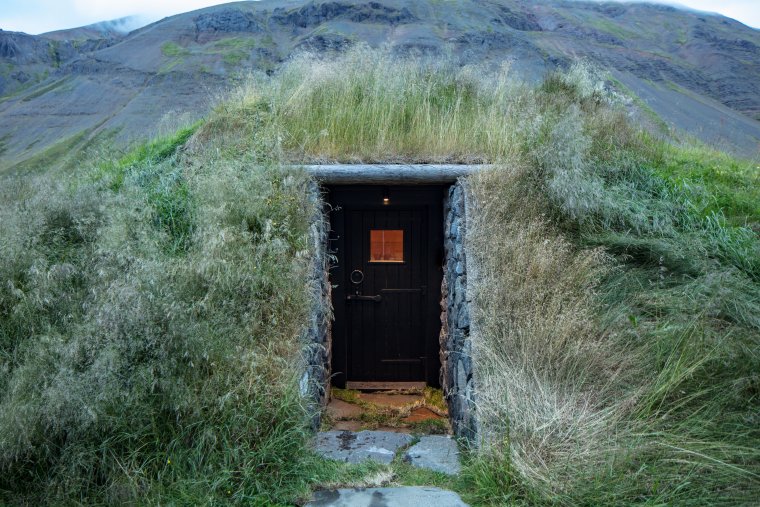 Built into the earth and incorporating smooth stones from a nearby beach that are chilled in the snow before being used in the sauna, the Viking Sauna gives you an opportunity to connect with the incredible landscapes around you. The treatment also incorporates traditional Icelandic medicinal plants, like Arctic thyme and birch branches.
Deplar Farm also offers traditional spa treatments, sound healing sessions, Isopod floatation tanks and ethereal sauna and steam rooms.
Luxury Spa Experiences In Northern Iceland
Enjoying Luxury Spa Experiences As Part Of A Complete Journey
Combining epic outdoor adventures with luxury spa experiences creates a well-rounded travel experience that can satisfy both your desire for thrill and action, as well as your longing for complete relaxation and rejuvenation. This way, you can enjoy the best of both worlds, all while taking in the incredible natural landscapes available to you.
For more information about the different spa experiences we can offer, or to find out more about our bespoke tours, contact one of our travel experts today.
Tailor-Made Itineraries In Latin America, The Mediterranean & The Polar Regions

Contact us to start planning your next once-in-a-lifetime journey