June 01, 2020 — By

Alessandra Motola
Dreams Of A Getaway: 8 Destinations With Epic Outdoor Adventures
Every bucket list destination is best experienced when you're immersed in the settings and culture that surround you, and outdoor adventures allow you to do just this. As well as being an exhilarating way to explore the world—providing adrenaline-pumping experiences and unforgettable memories—adventure travel engages all of your senses and gives you the chance to fully appreciate the wonders you encounter.
From ice trekking on a glacier or scuba diving in crystal clear glacial waters, to hiking up active volcanoes and horseback riding across sand dunes, outdoor adventures are a gateway to new experiences and supports a deeper connection with natural and cultural wonders.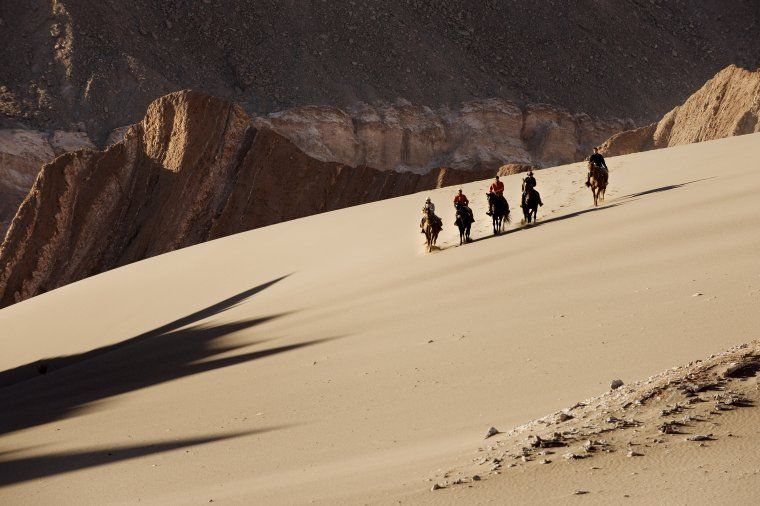 Here are eight destinations in Latin America and the Mediterranean and our favorite activities that cater to the intrepid spirit of adventure travelers…
Swimming In The San Blas Islands, Panama
Just off the coast of Panama, you'll find 365 small remote islands, coated in coconut palms and white sand beaches. Boasting pristine coral reefs and crystal clear waters, the San Blas Islands have some incredible outdoor water activities for adventure travelers and nature lovers.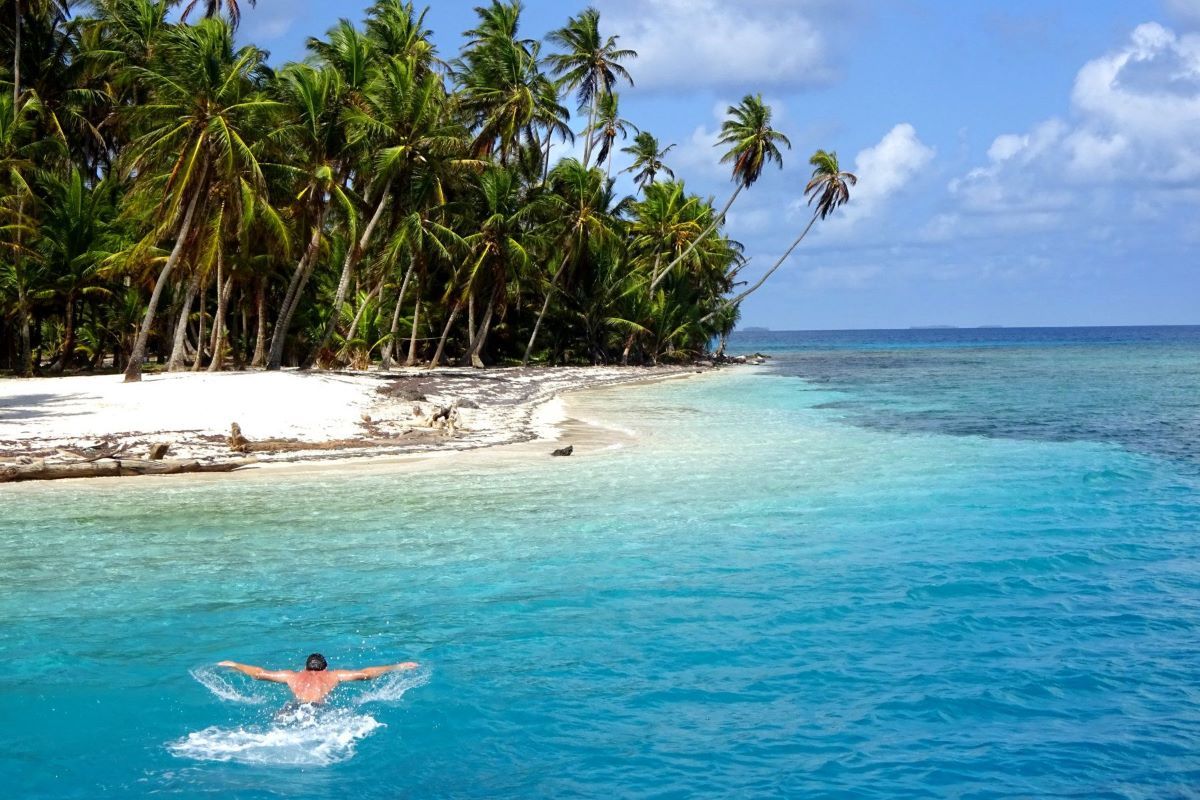 Our San Blas Islands tour journeys around these unique isles on a fully staffed private catamaran with the option to sail from island-to-island at a whim's notice. Spend your days exploring the remarkably remote paradise and learn first hand the culture of the Guna, an indigenous people of the San Blas who embrace a deep connection with their customs and are one of most well-preserved indigenous cultures in all of Latin America.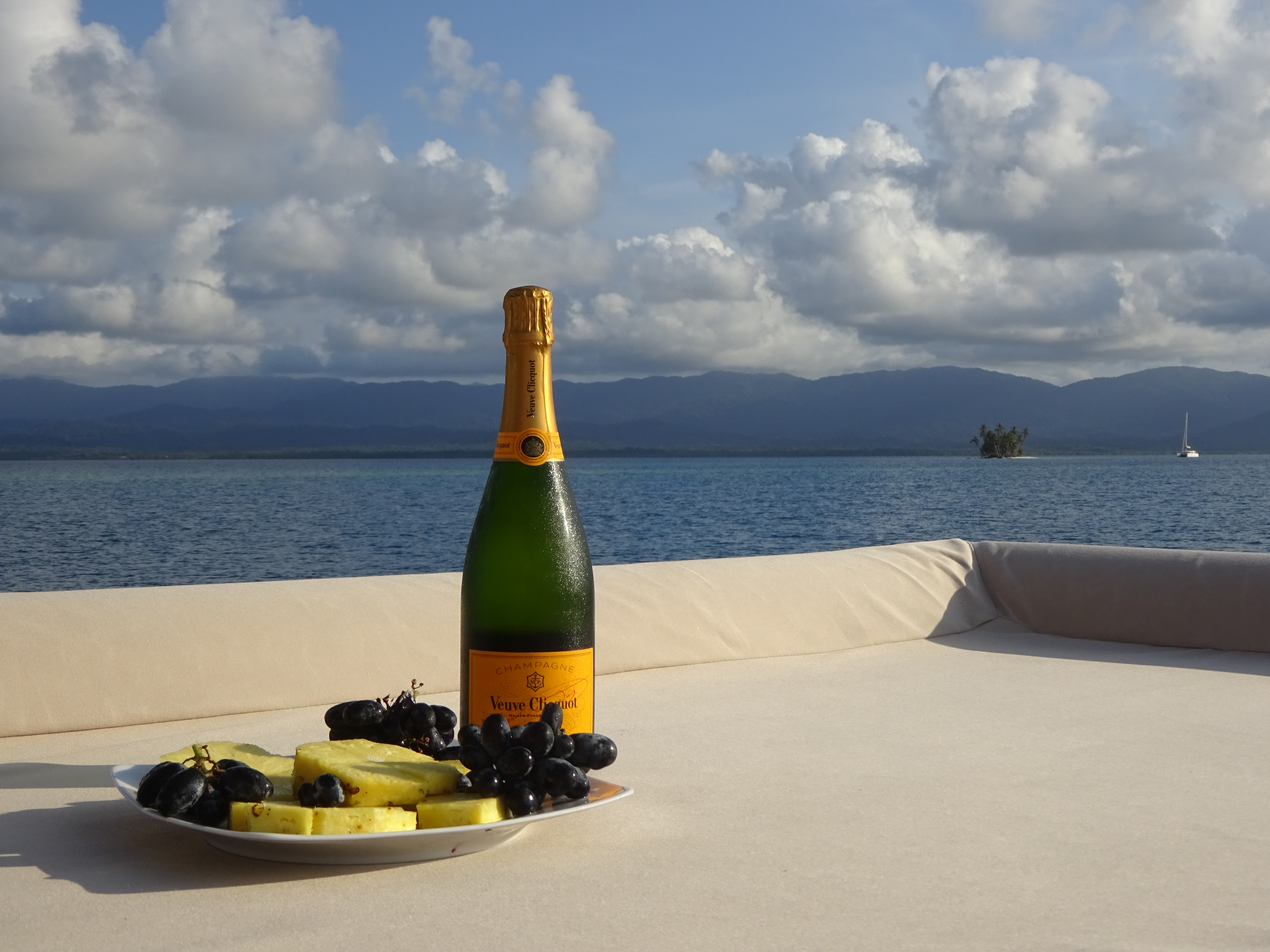 Outdoor adventures are plentiful in the San Blas Islands, but one of our favorites activities here is swimming. As you explore the breathtaking turquoise waters of the Caribbean on your catamaran, decide where and when to anchor for a swim. We recommend a peaceful sunset swim around the islands after a tranquil cocktail hour aboard the boat.
Downhill Biking In The Atlas Mountains, Morocco
If you're in search of adrenaline pumping activities in jaw-dropping natural settings, look no further than Morocco's Atlas Mountains. Located just outside of Marrakesh, the Atlas Mountains are home to some of the country's most incredible landscapes.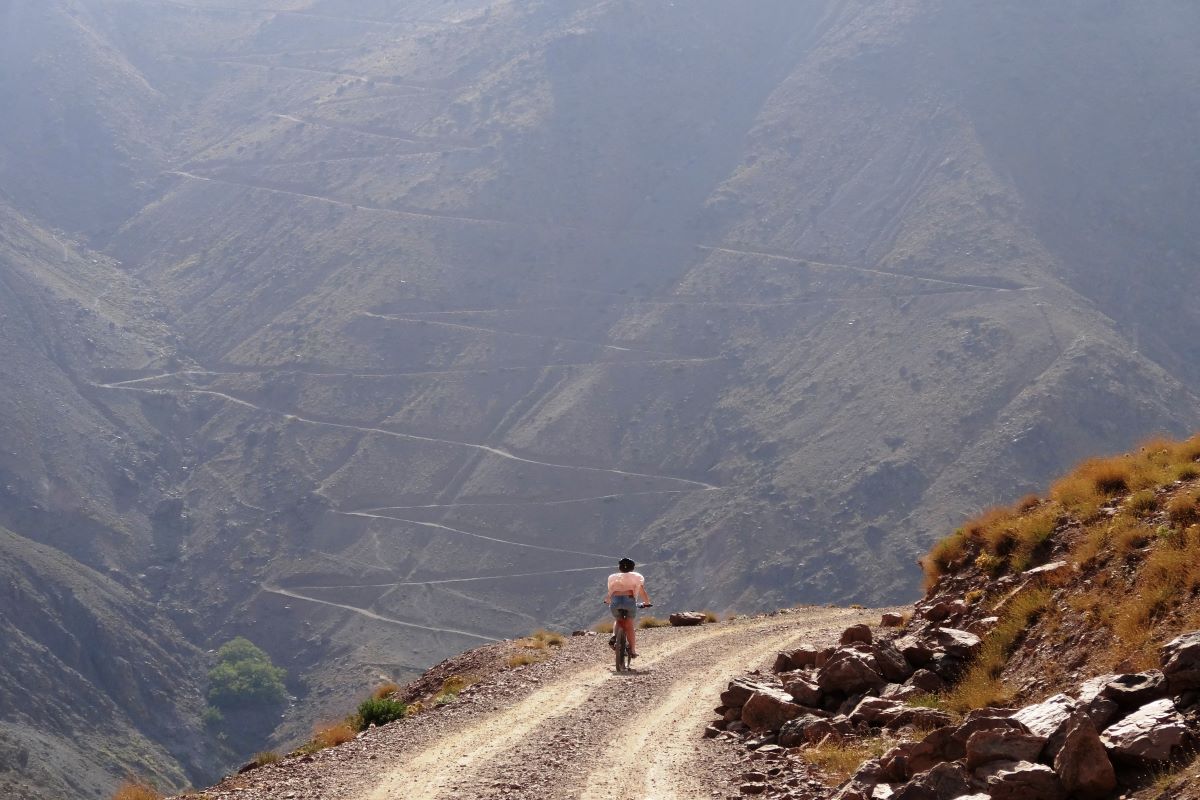 One of our favorite activities on our luxury Morocco tour is an active downhill biking excursion over the red clay formations with incredible views of the Atlas Mountains soaring above. As you enter the Toubkal National Park, home to the highest peak of North Africa, you will feel as though you are biking alone through a remote and isolated valley.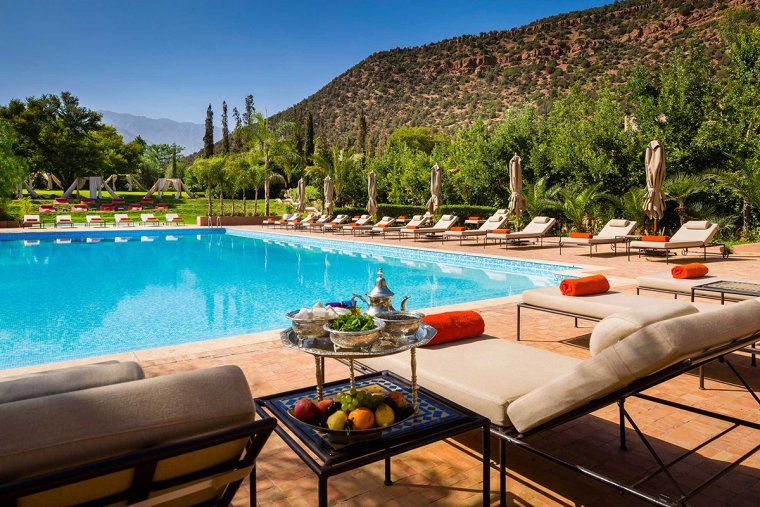 After stopping to enjoy afternoon tea in the home of a local Berber family, return to your hotel—Richard Branson's luxurious Kasbah Tamadot—and relax with a soothing hammam treatment. Afterward, we recommend a dip in Kasbah Tamadot's legendary infinity pool, with views facing the marvelous Atlas Mountains themselves. After all, nothing beats a luxury spa experience after a tasking outdoor adventure.
Sandboarding In The Atacama Desert, Chile
Epic adventures are a thrill, but there is something special about outdoor activities in places so remote they don't feel as though they belong on planet earth, such as the other-worldly landscapes of the Atacama Desert in Northern Chile.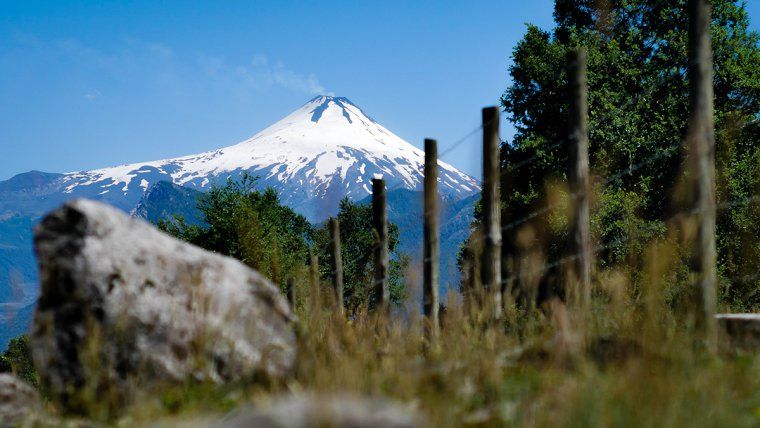 The Atacama Desert is the driest place in the world (apart from the Poles), and the oasis community of San Pedro de Atacama lies at an altitude of 8,000 feet above sea level. One of our most recommended activities in our Chile luxury tours is the private guided trek along the top of the cordillera which provides panoramic views of San Pedro, the salt flats, and the snow-capped Andean mountains that stretch up to 19,000 feet.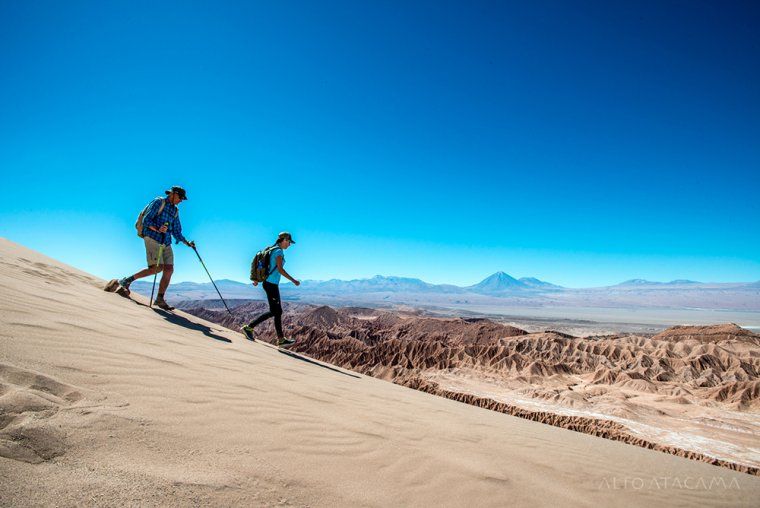 The return journey is just as exciting as you have the opportunity to descend the iconic dunes of the Mars Valley with an exhilarating sandboard ride.
Salsa Dancing In Cartagena, Colombia
Stepping out of one's comfort zone and immersing yourself into the local culture is one of the many joys of traveling. While salsa dancing in Colombia might not seem as exhilarating as mountain biking or sandboarding in the great outdoors, it is one of the highlights of our Colombia luxury tour and is a sure-fire way to get the heart racing.
Take part in a private salsa class with a professional salsa teacher in the beautiful colonial coastal city of Cartagena.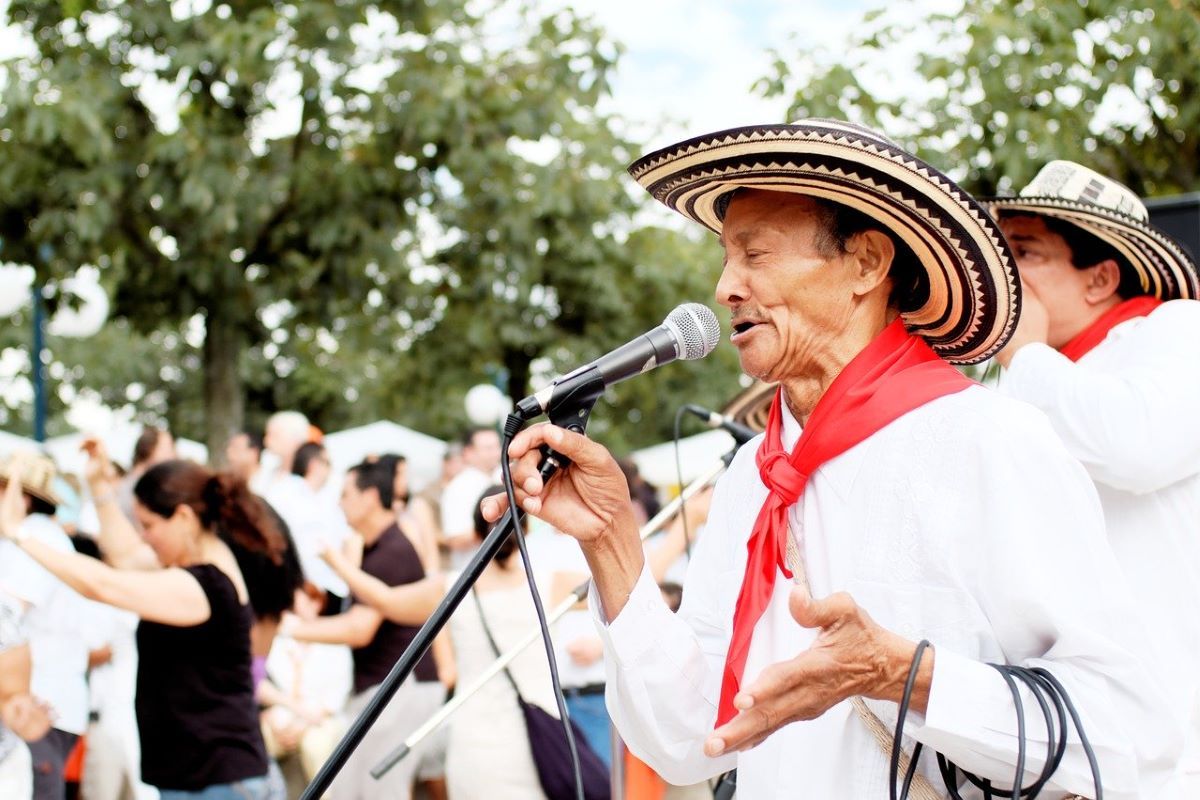 Our salsa dancing classes take place in a stunning privately owned 16th century home where you can relax and enjoy learning and dancing intricate and beautiful traditional movements as you watch the experts in action In the evening, enjoy dinner out at one of Cartagena's fantastic restaurants and sip on a traditional rum cocktail before continuing to a top salsa club in the city to witness the professionals. If you feel inspired, you'll even have the opportunity to try some of your new moves yourself.
Hot Air Balloon Ride In Cappadocia, Turkey
With fairy chimneys and pillars, river valleys and cliffs, Turkey's Cappadocia region is certainly a dream-like destination. Initially shaped by volcanic eruption and erosion, locals worked the already-stunning landscapes into a remarkable network of underground tunnels thousands of years ago.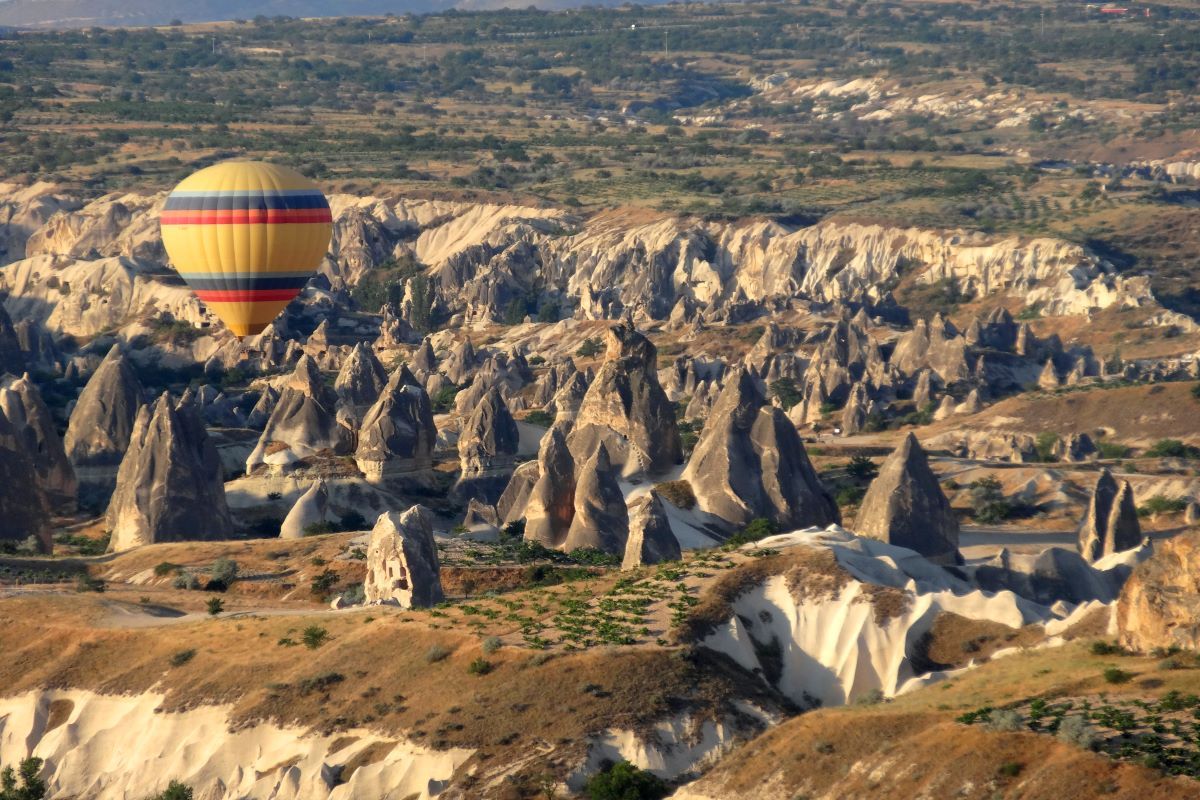 From above, the endless valleys, breathtaking geological formations and the site of floating hot air balloons, is a must-see spectacle. That's why we recommend taking a hot air balloon over this beautiful region during your luxury tour to Turkey.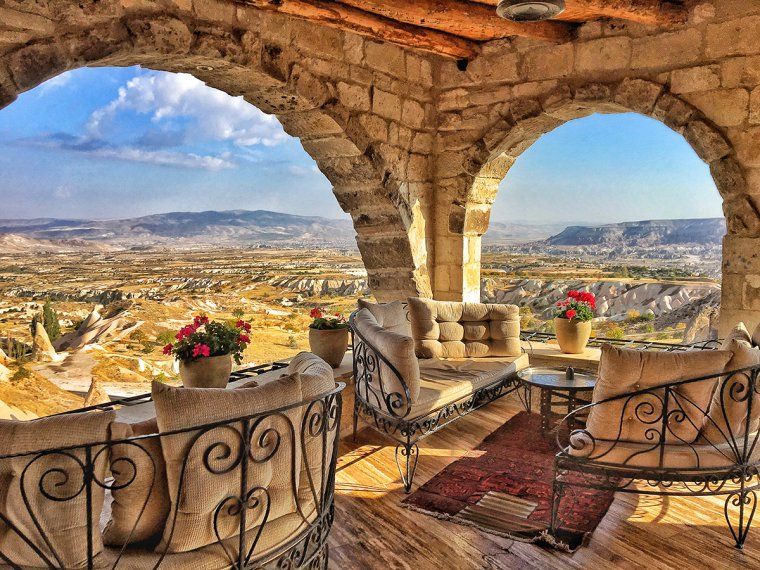 If you're looking for something more adventurous and active, after your private hot air balloon ride you can visit the expansive and lush Ihlara Valley for various hiking excursions. Afterward, return to relax in your historic lodging, the Museum Hotel, located right in the restored ruins of the houses and caves of an ancient cliffside village in Cappadocia.
White Water Rafting In Rio Pacuare, Costa Rica
Costa Rica is the ideal destination for nature-lovers and adventurous travelers craving an adrenaline rush. Particularly Rio Pacuare which offers some of the best white water rafting in all of Latin America. If you stay at Pacuare Lodge, a unique property with striking, elevated luxury bungalows in the middle of the rainforest, you can raft directly to your accommodation.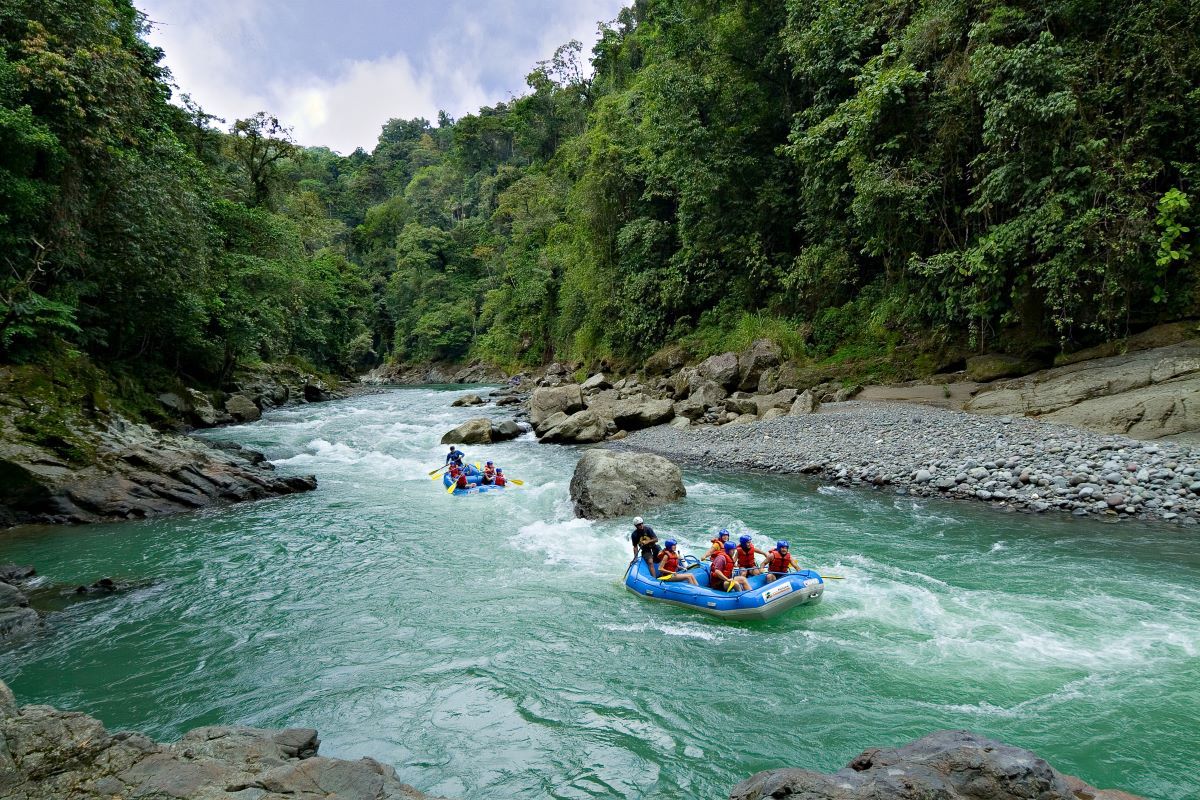 During your luxury Costa Rica tour, you'll arrive in the Pacuare region where you will be greeted by your host who will take you to the river to board your raft for a 1 hour 30-minute private rafting expedition. This exhilarating rafting trek is over 4 miles and through class-II and class-III rapids.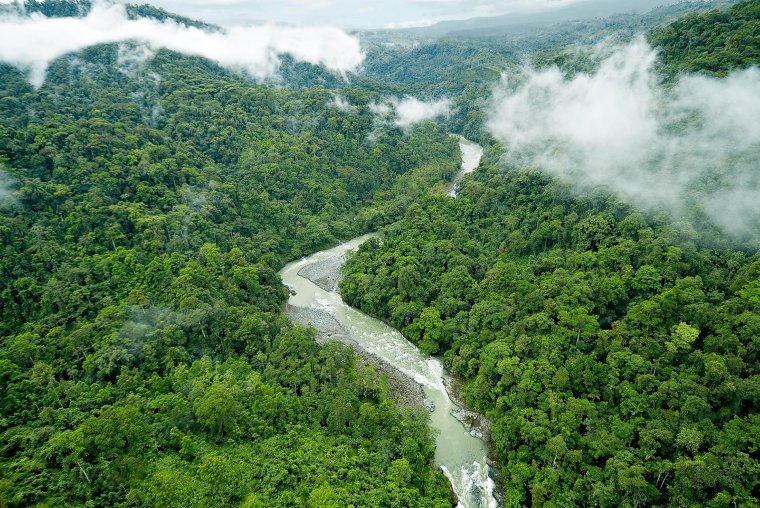 Afterwards, you'll be invited to enjoy a well earned welcome drink at the lodge before retreating to your riverfront bungalow surrounded by lush tropical foliage.
Ice Trekking In Patagonia, Argentina
No Patagonia tour is complete without marveling in awe of Patagonia's magnificent glaciers; and perhaps no glacier is more inspiring than the massive Perito Moreno, located in Argentina's Los Glaciares National Park.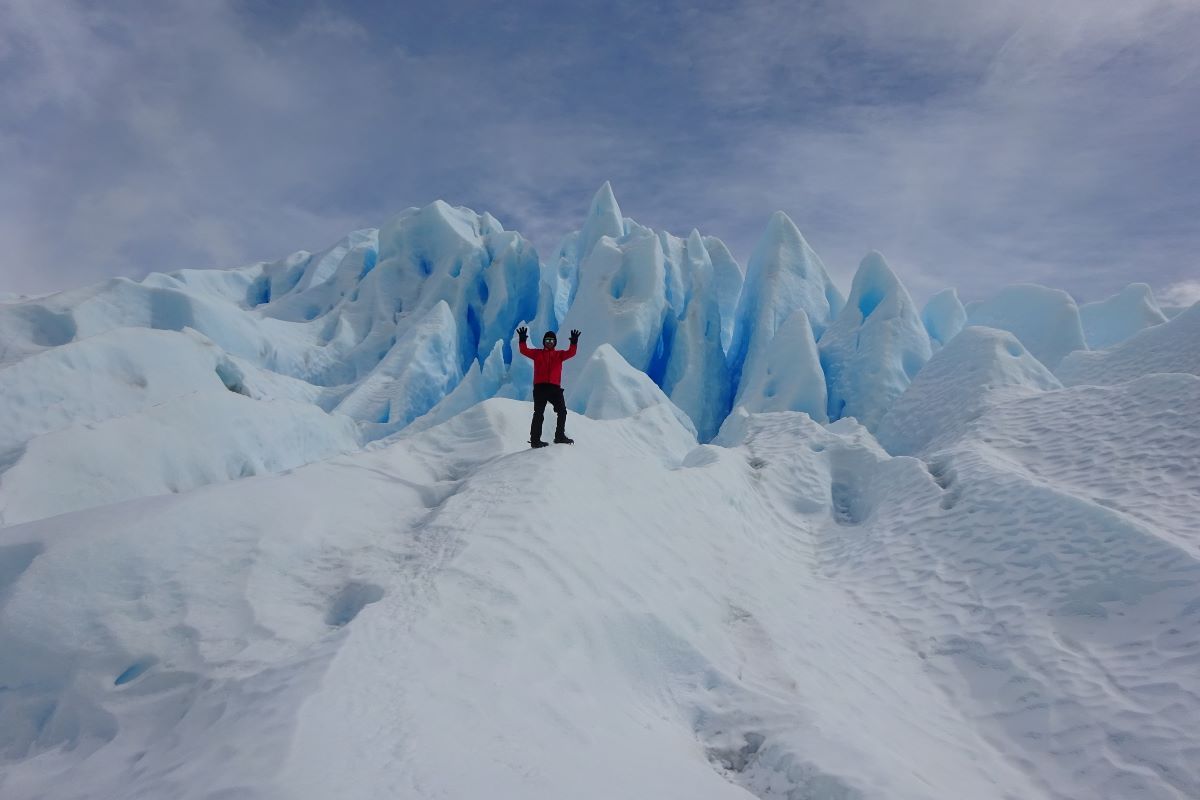 The Perito Moreno Glacier is unusual in that it is advancing (not retreating!) and produces a cyclic phenomenon of forward and backward movement with spectacular ice ruptures from its frontal walls which jut out 200 feet above the water.
Your ice trekking experience will start with crossing the glacial lake to the face of the glacier where you will be fitted for crampons and begin your thrilling ice trek. This unique hike will introduce you to the captivating landscape of the glaciers, including small lagoons, crevasses, and various ice formations in distinct shades of blue. After the ice trek, return to solid land and enjoy a private picnic perched in front of the glacier itself.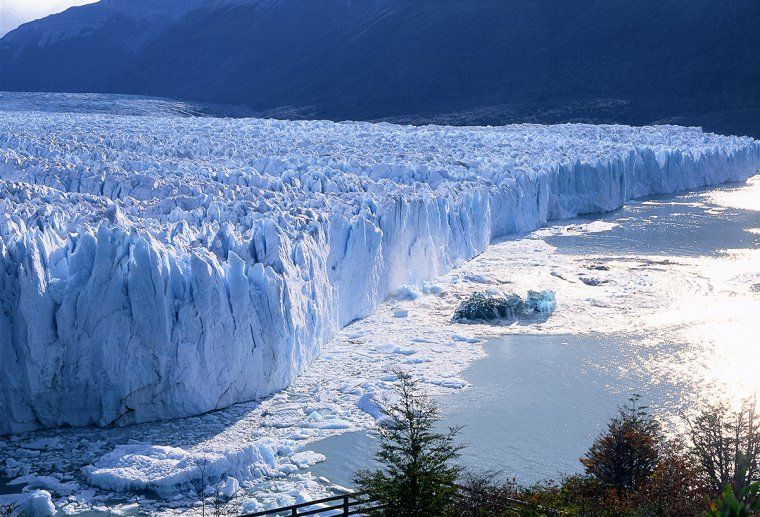 After lunch, continue to explore the myriad of catwalks on foot to fully appreciate all sides of the Perito Moreno, before returning to your luxury lodge located in the remote Patagonian steppe where you'll have time for a much-deserved glass of Argentine malbec.
Sea Kayaking In The Adriatic Coast, Croatia
If your ideal outdoor adventure involves spending time out on the water, you'll enjoy getting acquainted with Dubrovnik while kayaking around the old city walls.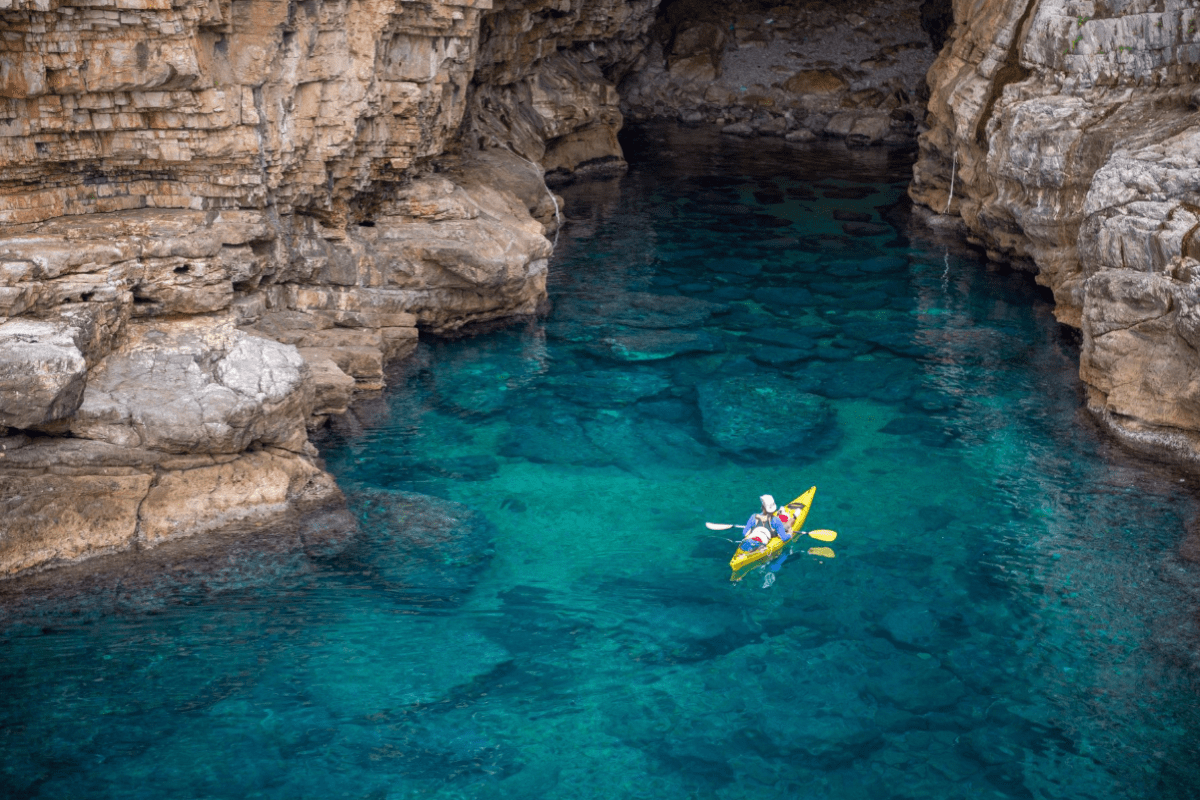 While our luxury Croatia tours are packed with a range of exciting outdoor excursions, this is one of our favorites as it allows you to explore a cultural wonder while admiring the stunning natural landscapes. The magnificent 16th-century walls that famously surround Dubrovnik, rising from the sea against the view of the old harbor, make for an unforgettable sight.
After paddling around the walls, you will reach the hidden cave beach Betina, located close to the city, and enjoy time to relax and sunbathe. From there, head back to your luxury hotel located right along the water overlooking Dubrovnik Old Town.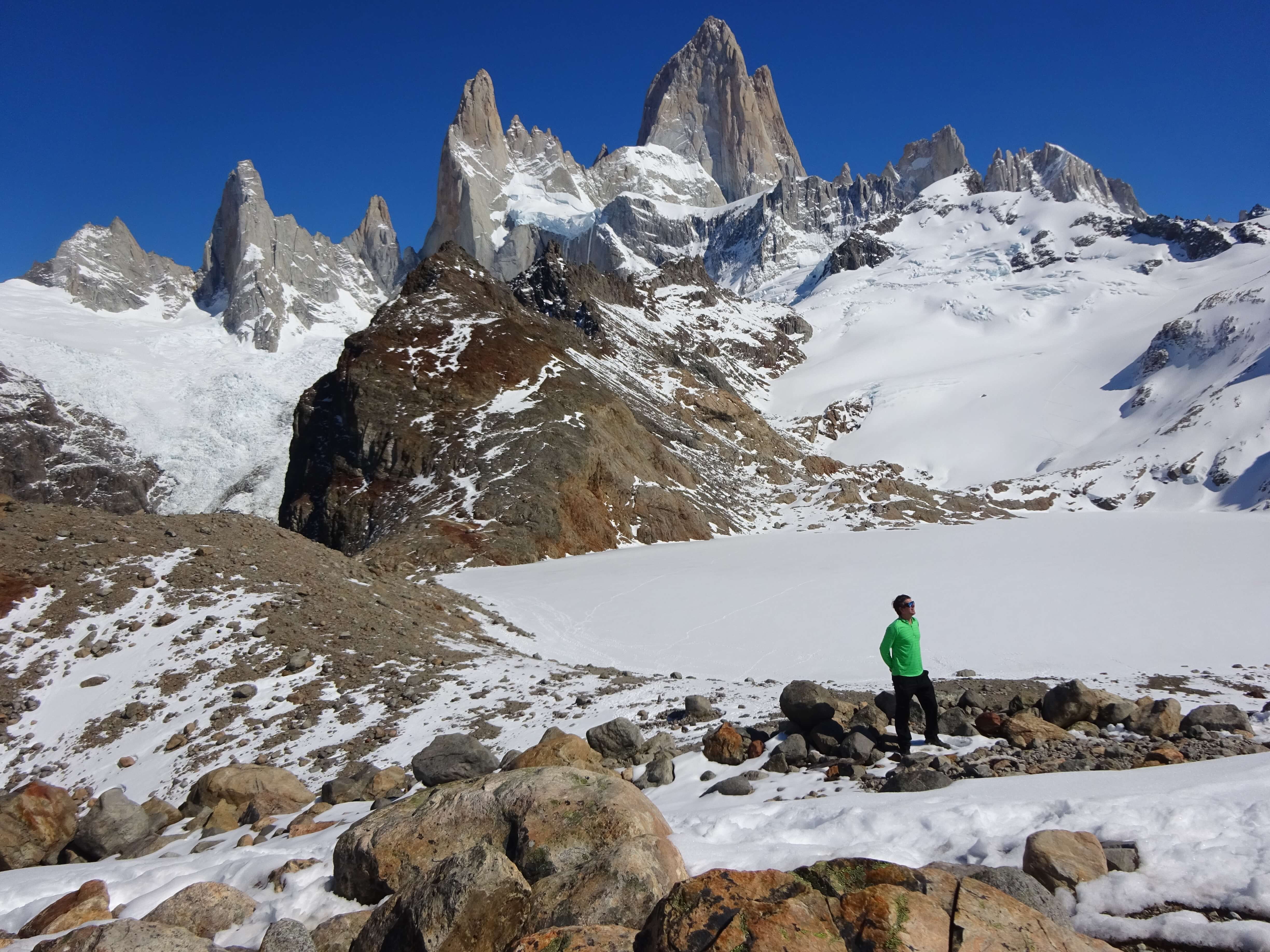 Luxury Outdoor Adventures
From the rugged mountains of Patagonia to the wilds of Costa Rica and the captivating landscapes of Morocco, Latin America and the Mediterranean offer thrilling experiences for adventure travelers. Embrace the spirit of adventure and embark on journeys that will leave you with lifelong memories and a sense of fulfillment.
For help booking an adventure-filled luxury tour or for more information on any of these destinations, contact one of our Travel Experts today.
Tailor-Made Luxury Tours

Contact us to start planning your next once-in-a-lifetime journey