January 20, 2023 — By

Alexis Prego
Argentina For The Luxury Traveler: The Insider
Guide to Argentina's Famous Regions (part 2)
There's a reason Argentina proves to be such a popular destination for travelers year on year. Alongside its rich, storied history and charming culture, Argentina is teeming with breathtaking landscapes, delicious culinary delights and unique experiences for every type of traveler.
As one of the first destinations in Blue Parallel's vast portfolio of private, luxury tours, we have a number of exclusive recommendations for Argentina's famous regions.
In part one of our three-part blog series, we spotlighted Argentina's Northeast and Northwest regions. Here, we take a closer look at two of Argentina's most popular areas: Buenos Aires and Mendoza…
Spotlight: Buenos Aires
Coined as the "Paris of South America," Buenos Aires is strikingly different from most other South American cities and neighboring regions of Argentina. However, its charm goes beyond its thriving European influence with native Argentines and immigrant Portenos giving the city a traditional edge where local passions run deep.
The Landscapes
Buenos Aires is Argentina's cosmopolitan capital city, lined with stately 19th-century buildings, museums, lively cafes, leafy avenues and Belle Epoque architecture.
It's hard to miss the city's vibrant green glow, with trees lining almost every street and stunning parks at almost every corner. A fairly unique trait of a large city such as Buenos Aires – but very typical of French architecture – these vast green spaces offer an escape from typical city life and allow residents and visitors to reconnect with nature.
Agriculture is a significant part of Argentina's economy, with major crops of soybean, wheat and maize accounting for over 80% of the total crop area; in southern Buenos Aires province you will see blankets of golden wheat fields brightening endless fields.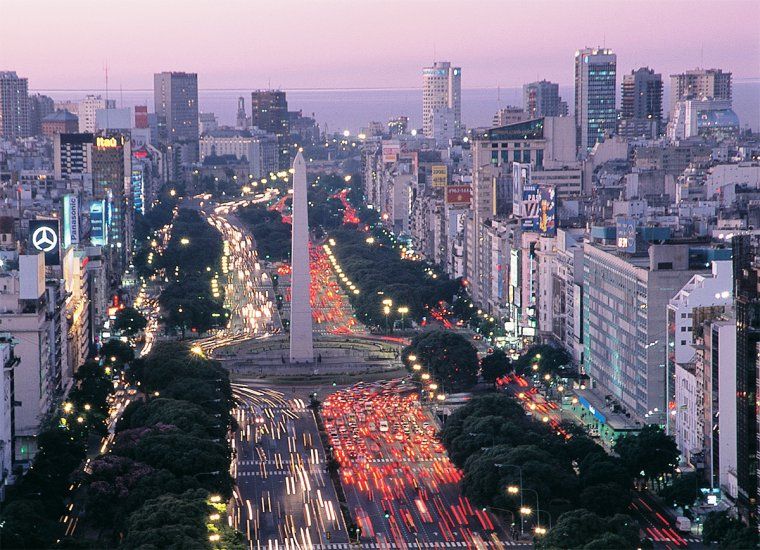 The Culture
Founded by the Spanish in the 16th century, Buenos Aires' European heritage is still evident in its culture today. It is the birthplace of the tango and Latin America's polo capital and has long been the center of non-stop action for residents and visitors alike.
The city offers a rich and varied culture which has been a magnet for immigrants for many years, particularly Italians, Germans and Spanish. As you walk through the different neighborhoods and interact with locals along the way, you will get a real feel of the Latin and European culture-blend that exists here.
Buenos Aires is home to 48 neighborhoods, each one taking influence from a different range of countries like Spain, Italy, France, Poland, Germany and more. More recently, there has also been significant migration from bordering countries, including Peru and Bolivia.
Each bringing their own popular celebrations in honor of their history to the table, Buenos Aires has a unique and varied culture that adds to the magic of the city.
We recommend private tours to the sophisticated Recoleta neighborhood which is predominantly Paris-style townhouses, luxury boutiques and extravagant former palaces; charming San Telmo which boasts picturesque cobblestone streets, a popular Sunday market and a variety of antique shops; vibrant Puerto Madero where you'll find high-end bars and restaurants, as well as art galleries and bohemian-style street art; and trendy Palermo which is home to chic fashion boutiques, stunning gardens and popular eateries.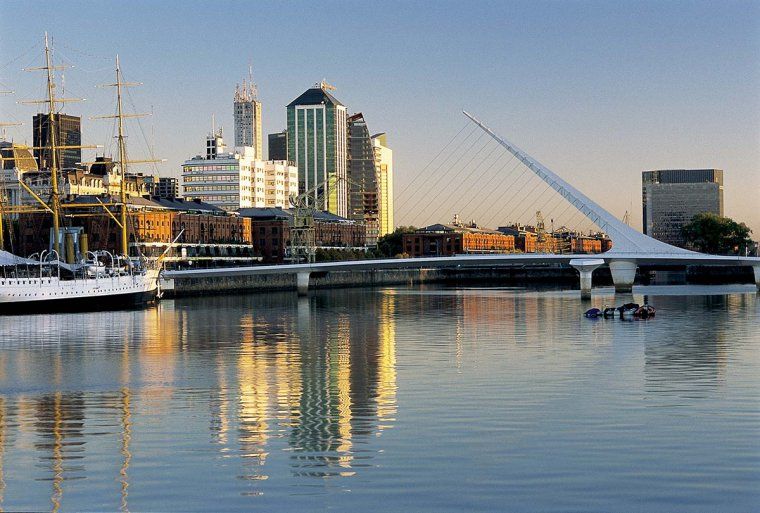 The Food
The waves of immigration have influenced Buenos Aires gastronomy scene, with the strongest influences coming from Italy and Spain. The city blends traditional indigenous dishes with European flavors for a unique menu that boasts many must-try culinary delights.
Of course, Argentina is famous for its delicious grass-fed beef and Malbec wine, and you will find incredible parrillas (steak houses) dotted around the city, but there are plenty more local dishes that shouldn't be overlooked.
We recommend trying empanadas, baked or fried dough stuffed with different fillings which make a classic on-the-go snack; faina, a traditional Italian savory pancake made from chickpea flour and olive oil; chorpian, a popular chorizo sausage sandwich; and pastel al barro, a mix of potato, squash, corn and onions that has been baked in a deep clay casserole pot.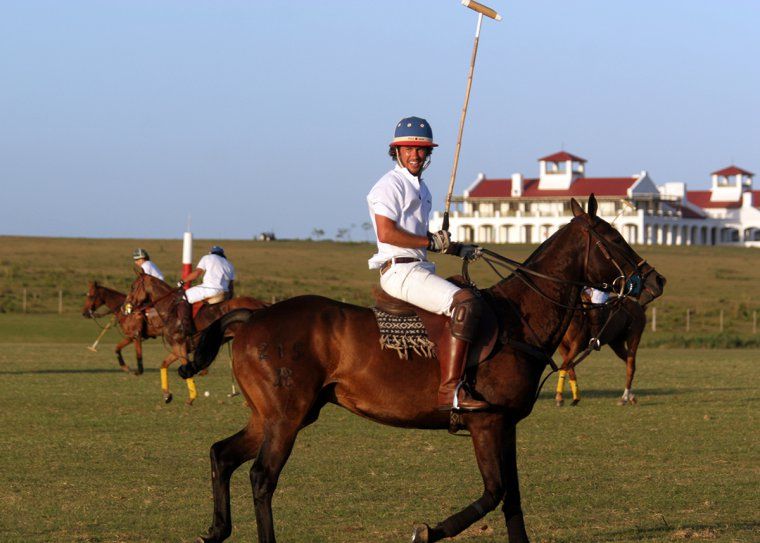 The Activities
As one of Argentina's most colorful and lively areas, drenched in architectural wonder and vibrant, Latin spirit, it's no surprise that Buenos Aires is home to an incredible variety of activities, excursions and luxury travel experiences.
The Plaza de Mayo is a great starting point for any journey through Buenos Aires. As the city's main foundational site, formed in 1884, the square will open your eyes to the city's rich history. From here, take a custom tour of the local, trendy neighborhoods with a private guide. Whether you want to explore nearby artisans and antique shops on foot, take a private biking tour through the stunning parks, enjoy a high-end Argentine shopping experience with a personal shopper, or learn to tango with a professional dancer, there are plenty of bespoke options to choose from.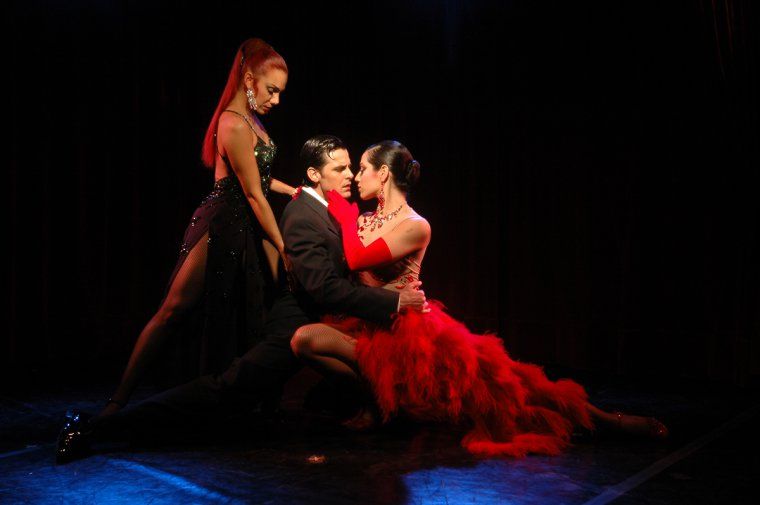 A visit to Buenos Aires wouldn't be complete without watching one of the best tango shows in town after a traditional Argentinian meal at one of the city's finest restaurants. You'll find some of the best live tango performances in Puerto Madero. We also recommend visiting Palermo if you want to immerse yourself in Argentina's bustling nightlife.
Buenos Aires is also home to the famous Teatro Colón, one of the best and most important opera houses in the world. Enjoy a private tour of this iconic landmark and discover its rich prestigious history, exceptional acoustics and fascinating architectural features.
Recognized as Latin America's polo capital, Buenos Aires is the perfect place to watch a match or even take private polo lessons with professional players.
With close proximity to popular destinations in Argentina, Buenos Aires also makes the perfect base for bespoke day trips such as private tours to Tigre, a quiet respite from Buenos Aires' bustling day-to-day city life. You can take a private boat ride around the many islands, walk along the beautiful riverbanks or enjoy a delicious lunch while taking in the natural life.
Tigre also boasts plenty of local art galleries, workshops, and studios that can be explored at your own leisure.
Luxury Travel In Buenos Aires

Explore Buenos Aires, the "Paris of South America," and witness one of Argentina's most colorful and lively areas, drenched in architectural wonder and vibrant, Latin spirit.
The Accommodation
Buenos Aires is home to a number of 5-star hotels and we have an extensive portfolio of luxury accommodations to choose from. Depending on your travel preferences and specific requirements, we will work with you to find the most suitable accommodation for your private tour:
Four Seasons, Buenos Aires: combining a striking early-20th-century mansion with a contemporary high-rise, the Four Seasons is an elegant European hotel with a unique Argentine twist. As well as ultimate comfort and glamor, this accommodation boasts superb eateries and a beautiful, secret garden.
Palacio Duhau, Park Hyatt, Buenos Aires: set within an aristocratic palace but boasting upscale, contemporary design, the Palacio Duhau feels like the epitome of opulence. Here, you can enjoy an impressive private art collection, a luxury spa, incredible gardens and more.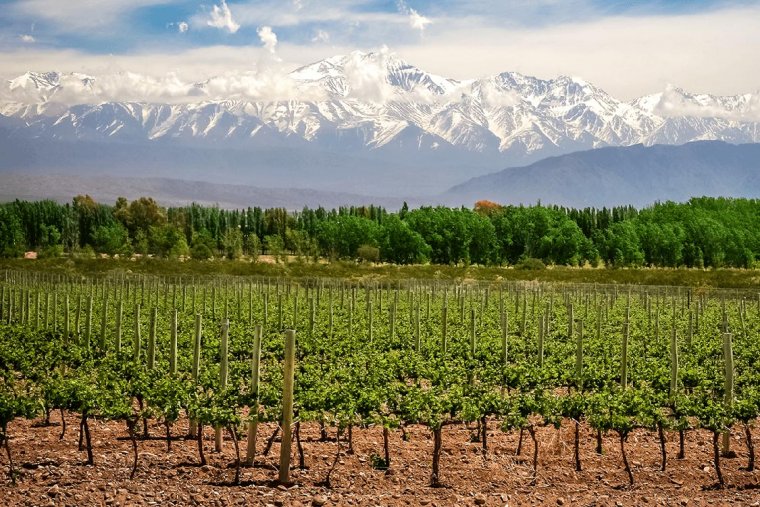 Spotlight: Mendoza
The heart of Argentina's wine country, Mendoza, is home to some of the best vineyards in South America and arguably, the world. On top of its incredible vineyards, the area also benefits from striking views of the dramatic Andes mountains. Here, travelers can indulge in unparalleled culinary experiences and wine tastings while taking in the region's natural beauty during bespoke outdoor adventures.
The Landscapes
From semi-arid flatland and lush vineyards, to snow-capped mountains and deep valleys, Mendoza's natural beauty will captivate even the most discerning of travelers.
Endless rows of twisted vines juxtaposed against the imposing Andean peaks will imprint in your memory as you journey through the region on foot, bike or horseback.
The Culture
Prior to the arrival of the Spanish, Mendoza was occupied by various indigenous groups including the Incas, Puelches and the Huarpes. The Huarpes were responsible for the region's system of irrigation and agriculture, which is still prominent today.
Outside of its rich indigenous heritage, Mendoza has taken significant influence from Italian immigrants who helped shape the wine industry into what it is today. Upon arriving in Mendoza during 'the great immigration' in the 19th century, many Italians started working on farms and shared their winemaking skills with the local communities.
The region's iconic wine culture would not be what it is today without the combination of indigenous and European influences.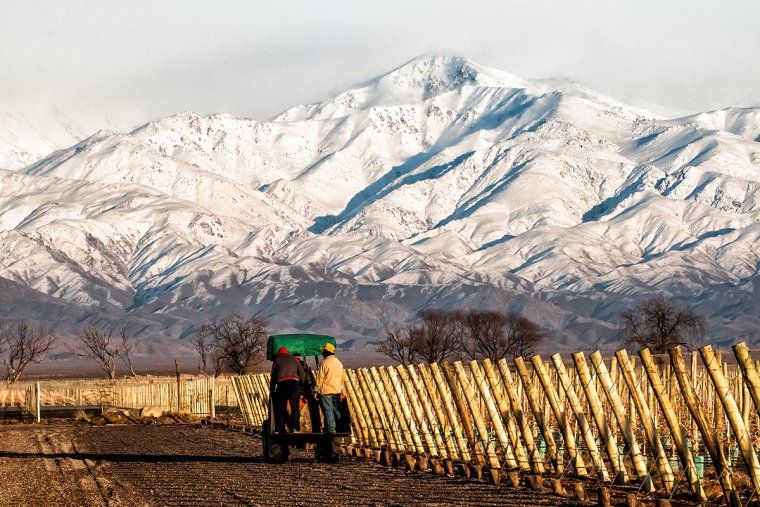 The Food
Of course, as home to some of the best vineyards in the world, we encourage all travelers to try the various wines available in the region. Although best known for Malbec, the vineyards in Lujan de Cuyo and Uco Valley produce incredible Cabernet Sauvignon, Cabernet Franc, Syrah, and more.
Mendoza's culinary delights compliment the region's spectacular wine. Like most regions of Argentina, the traditional asado, or barbeque, is extremely popular and goes perfectly with the delicious red wines that are so readily available.
Due to the high altitudes, freshwater from the Andes and temperature disparities, the tomato is one of the most celebrated ingredients in this region and delivers intense flavor. The tomatican, a traditional local take on tomato soup, is definitely a must-try for visitors.
Found throughout Argentina, travelers will likely come across a diverse variety of humitas, a creamy corn-based chowder. As an Andean dish, they can also be found in Peru, Bolivia and Chile, however they are a specialty of Mendoza and certainly worth a try during your visit.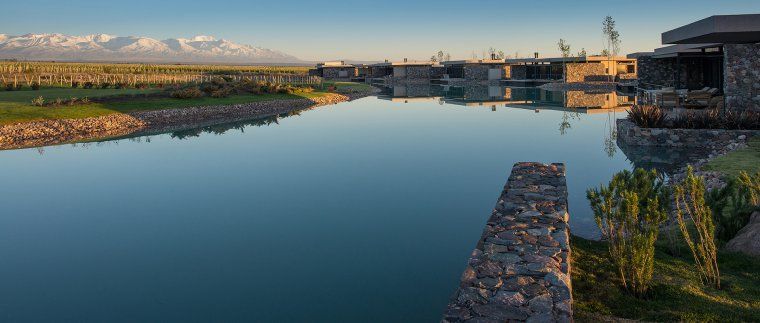 The Activities
The most popular activities in Mendoza are private culinary experiences and exclusive wine tastings and tours.
Our connections with sommeliers at both large, iconic and smaller, boutique vineyards mean our travelers can experience bespoke, luxury wine tours across Mendoza. Enjoy exclusive tours around the vineyards and discover the traditional and modern techniques in use, as well as the science behind winemaking.
Private wine tastings with expert sommeliers can also be arranged at the top bodegas and paired with delicious lunches for a 5-star experience.
Home to Mount Aconcagua, the tallest mountain in both the western and southern hemispheres, among other famed mountains and hills, Mendoza is a great destination for adventure travelers and outdoor enthusiasts.
It takes 18 days to summit Aconcagua, so we recommend several nearby hikes and horseback riding trails at Rancho e Cuero in the La Carrera Valley. Here, you can explore the breathtaking Andean foothills with your personal, local guide and take the time to spot wildlife like guanaco, red deer and the mythical Andean condor.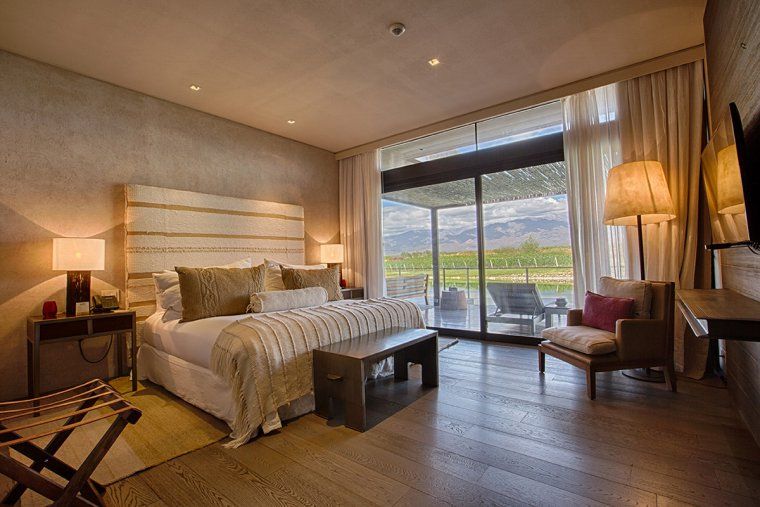 The Accommodation
We have a portfolio of luxurious accommodations across Argentina's wine country, including:
The Vines Resort & Spa, Mendoza: nestled at the base of the majestic Andes in the Uco Valley, this rustic luxury resort promises incredible views of the surrounding mountains and offers access to private vineyards.
Luxury Travel In Mendoza

Indulge in unparalleled culinary experiences and wine tastings while taking in striking views of the dramatic Andes mountains.
Discover Argentina
With so much variety across the different regions of Argentina, there really is something for everyone to enjoy.
Whether you want to immerse yourself in nature, enjoy endless outdoor adventures or discover the rich history of the country, we can create a bespoke luxury tour designed for you and your travel interests.
For help booking your insider Argentina tour or for more information, contact one of our Travel Experts today.
Next week, in the final part of our Argentina blog series, we will take a closer look at Northern and Southern Patagonia.
Tailor-Made Itineraries to Argentina

Contact us to start planning your next once-in-a-lifetime journey