Wine Tours in Argentina & Chile
Exclusive connoisseur tour of the best vineyards in South America
LUXURY TOUR IN THE VINEYARDS OF ARGENTINA & CHILE
Begin your luxury wine tour through Argentina and Chile in Buenos Aires, a modern city known for its architectural gems and delicious cuisine. Explore the city's distinct neighborhoods with your local expert guide, including sophisticated Recoleta, charming San Telmo, and trendy Palermo. From there, take a domestic flight to Mendoza which is at the center of Argentina's storied winemaking tradition and home to some of the best wine tours in the country. Spend the following days of your private wine tour visiting our favorite vineyards in the Luján de Cuyo and Uco Valleys, hand-selected by Blue Parallel based on your tastes and interests. Your luxury wine tour in Argentina and Chile continues at the exclusive Vik Chile property in the Chilean Wine Country. There, embark on gentle active excursions through the scenic valley on foot, bike, or horseback, before attending exclusive private tastings at top vineyards in the famed Colchagua Valley. In the afternoons, relax at the property's infinity pool or marvel at the avant-garde architecture. Finally, return to Santiago by private transfer, where you will visit the cultural and historical highlights of Chile's modern capital before your international departure back home.
A Taste of Blue Parallel's Insider Access
Private tastings and tours at top bodegas in Argentina and Chile

Gourmet picnics with an elegant set up in the heart of Argentina and Chile's wine regions

Helicopter transfers to/from Vik Chile upon request

Private tour of Buenos Aires' iconic opera house

Visit the private kitchen of a local chef in Santiago for a unique culinary experience
The Discovery
Buenos Aires

Mendoza

Chilean Wine Country 

Santiago
The Adventure
Hiking

Biking

Horseback riding
PRIVATE WINE TOUR IN ARGENTINA & CHILE
Note: This private tour to the vineyards of Argentina and Chile is an example, as all of our luxury journeys are custom-made.
Note: This private tour to the vineyards of Argentina and Chile is an example, as all of our luxury journeys are custom-made.
Buenos Aires (2 nights)
Upon your arrival in the cosmopolitan city of Buenos Aires, your personal host will take you by private transfer to your 5-star hotel of choice. On the first day of your luxury Argentina tour, you will discover the chic neighborhood of Recoleta, home to the world-renowned Recoleta cemetery, with your expert guide. In the evening, dine at an authentic "parrilla" to savor some of the world's best steak and malbec wine.
Begin the following day with a private tour of the magnificent Teatro Colón. Next, visit the Plaza de Mayo with your private guide before continuing to the cobblestone streets of San Telmo with its artisans and antique shops. Alternatively, we can also organize a private biking tour through the gorgeous parks of the Palermo neighborhood, a personal shopper for insider access to the high-end Argentine shopping scene, or even a private tango lesson with a professional dancer. Following dinner, we will take you to the best tango show in town to watch this iconic dance firsthand.
Read less
Read more
Mendoza (3 nights)
From Buenos Aires, take a domestic flight to Mendoza, located in the heart of Argentina's wine country, to begin your private wine tour. Head to the Luján de Cuyo Valley by private transfer where you will enjoy private tours and tastings at wineries hand-selected by Blue Parallel. The first stop is Matervini Winery, which uses modern techniques and an experimental approach that showcases the science behind winemaking. Then arrive at Cheval des Andes Winery for a delicious lunch with your wine tasting before returning to your luxury hotel to spend the rest of the day relaxing at your leisure. From here, take in the expansive views of the Andes from the comfort of your private villa.
The following day, head to the Uco Valley for your first private tastings, with stops at Solo Contigo and Rolland wineries before a private lunch with wine pairings at DiamAndes. In the afternoon, return to your luxurious accommodations in the countryside. There, enjoy beautiful vineyard views with the Andes as a stunning backdrop, along with a gourmet restaurant helmed by famed South American chef Francis Mallmann.
During your final day in Mendoza, head to a local estancia, or ranch, for a morning of outdoor adventures in the Andean foothills. First, explore the property's trails on foot or horseback, spotting local wildlife such as guanaco, red deer, or even the mythical Andean condor along the way. Then, stop for a traditional barbecue lunch, or asado, consisting of traditional appetizers, handmade empanadas, and the best cuts of famed Argentine beef before returning to your hotel to enjoy the property's many amenities.
Read less
Read more
Chilean Wine Country (3 nights)
The following day, return to the airport in Mendoza for your nonstop flight into Santiago de Chile From there, embark on a 2-hour drive to unwind in Chile's spectacular wine country where you'll continue your luxury wine tour. Arrive at Vik Chile in the Millahue Valley, owned by Alexander Vik, whose aim was to produce the best wines in South America. Enjoy lunch at the restaurant terrace, overlooking the beautiful infinity pool and emerald green valley. In the late afternoon, enjoy a gentle hike or mountain biking excursion with your expert guide.
During your time in this region, you'll visit the famed Colchagua Valley for a full day of wine tasting at Chile's top vineyards. Here, you'll learn about the rich history of Chilean wine-making, which began in the 16th century by Spanish conquistadors and developed in the 19th century as French varietals were produced, including the iconic Carménère. As guests of Blue Parallel, you will have exclusive access to some of the region's best vineyards. Among the highlights is lunch at another one of Francis Mallmann's restaurants, set in the Viña Montes vineyards.
The following day, explore the expansive vineyards of Vik Chile with the estate's hosts. Then, tour beautiful La Cruz hill on horseback for panoramic views of the property before sitting down for a delicious private picnic. To relax, head to the infinity pool or request a rejuvenating spa treatment. Later, tour the state-of-the-art Vik winery, where you'll learn about the estate's different grape varieties.
Read less
Read more
Santiago (1 night)
From Vik, head north to the capital city of Santiago, the final stop of your luxury wine tour in Argentina and Chile. On your way, you'll stop for a private tour and wine tasting at the renowned vineyard Concha Y Toro. The modern metropolis of Santiago offers fantastic restaurants and is home to bohemian neighborhoods. Your tailor-made Santiago tour can include any or all of the following: the Plaza de Armas with its 18th-century cathedral in the heart of the city, Constitution Plaza and La Moneda Palace (the seat of executive power), the Chilean Museum of Pre-Columbian Art, and the attractive neighborhoods of París-Londres and Santa Lucía. You'll also get to visit La Chascona, the private home of Pablo Neruda, Chile's most celebrated writer.
In the late afternoon, stop by the San Cristóbal lookout point, a popular hangout spot for locals with breathtaking views over Santiago. For your final dinner in South America, we will recommend a top Chilean restaurant that serves local seafood paired with fantastic regional wines. For food lovers, we can arrange a unique culinary experience at the private kitchen of a local chef who will teach you about Chilean culture through the country's typical dishes. The following day, receive check-in and luggage assistance at the Santiago airport for your departing flight back home.
Read less
Read more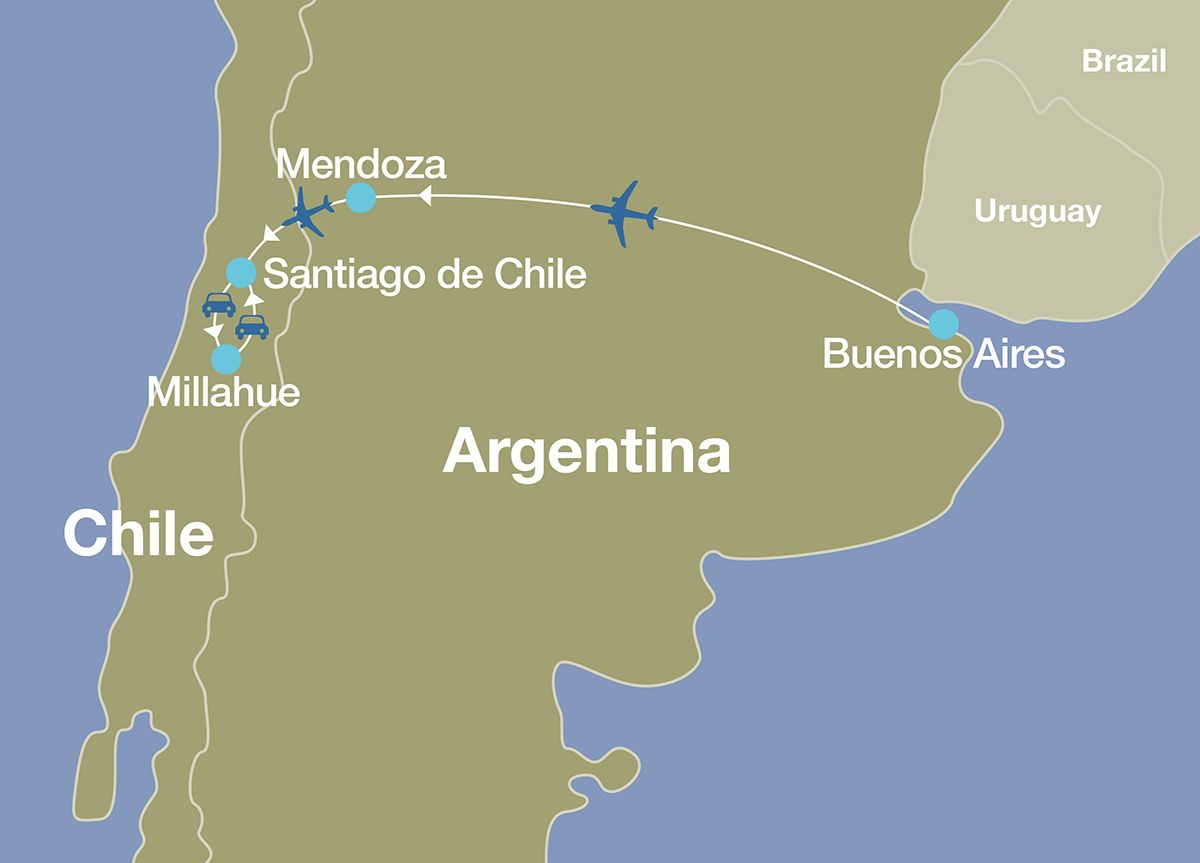 DESTINATIONS
TRAVEL TIME
Buenos Aires
Mendoza
1 hr 55 min
Mendoza
Santiago
1 hr
Santiago
Chilean Wine Country
2 hrs 15 min
Chilean Wine Country
Santiago
2 hrs 15 min
MAKE THIS ITINERARY YOURS
Contact us to tell us more about your preferences and your ideal trip to the vineyards of Argentina & Chile.
We will create a tailor-made itinerary for your review.
START PLANNING
PRICE REFERENCE
Recommended stay
9-11 days
Price reference


(10 days, private party of 2)

Starting at $21,500 per passenger
Price reference


(10 days, private party of 4)

Starting at $18,500 per passenger
Price reference


(10 days, private party of 6)

Starting at $17,000 per passenger
Note: Prices will vary based on the specifics of your itinerary and the number of passengers in your party.
What is included in your private wineries of Argentina & Chile tour:
Luxury accommodations at

A 5-star hotel of your choice in Buenos Aires

The Vines Resort & Spa (Mendoza)

Vik Chile (Chilean Wine Country)

Singular Hotel or Ritz-Carlton (Santiago)

Internal flights

Services of Blue Parallel hosts and private specialized guides throughout the journey

All special events, private guided tours, private excursions, private outdoor activities, entrance fees

A Blue Parallel team composed of a personal travel expert, private hosts in each destination, and a "behind the scenes" logistical expert who monitors every step of your luxury tour. The team is on call 24-hours a day during a trip

All internal transportation

Some meals

A Blue Parallel customized travel kit that you will receive prior to departure
RECOMMENDED EXTENSIONS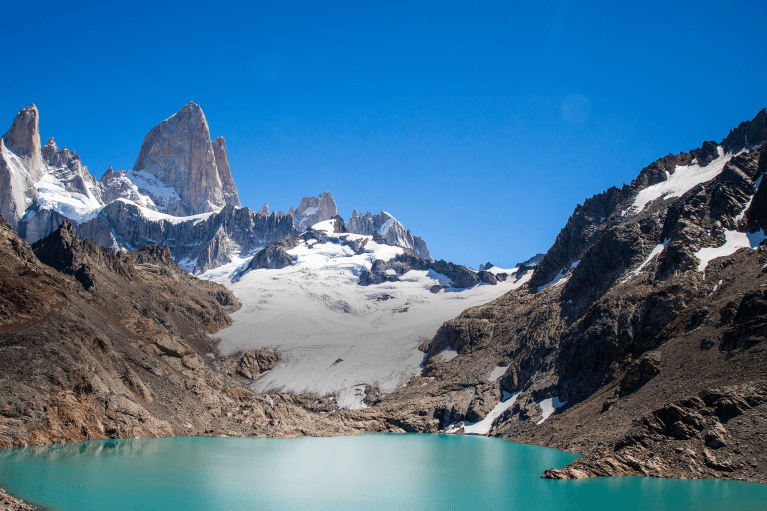 Argentina Luxury Tours
Discover Patagonia, home to Los Glaciares National Park and the Perito Moreno Glacier in Argentina as well as Chile's awe-inspiring Torres del Paine National Park.
Marvel at the breathtaking natural beauty of the lakes and snow-capped mountains near Bariloche in the Argentine Lake District.
Explore Tierra del Fuego, the southernmost tip of the Americas.
See the rich marine life of Peninsula Valdés, including whales and sea elephants.
Visit the impressive Iguazu Falls, declared one of the 7 natural wonders of the world.
Spend time at a traditional countryside estate in Córdoba.
Explore the Northwest provinces of Jujuy & Salta in our Northern Chile & Argentina journey.
Read less
Read more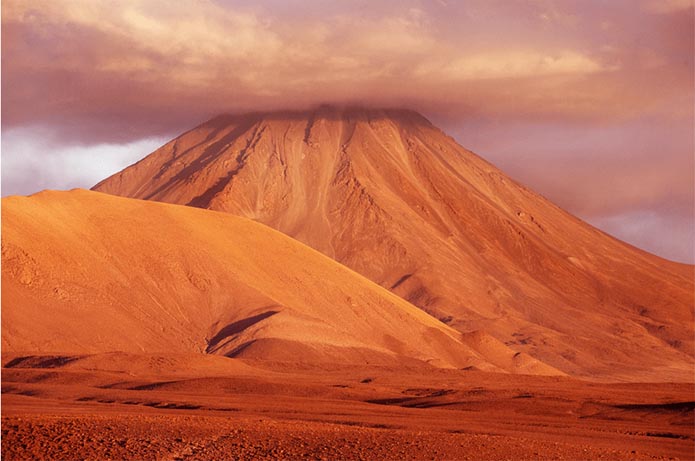 Chile Luxury Travel
Experience the Patagonian Andes in Torres del Paine National Park, widely regarded as one of the most awe-inspiring areas of Patagonia.
Explore the Chilean Lake District's beautiful Pacific coastline and numerous volcanoes.
Experience one of the driest places on Earth – the Atacama Desert.
Adventure among Moai in the most remote inhabited island in the world: Easter Island.
Read less
Read more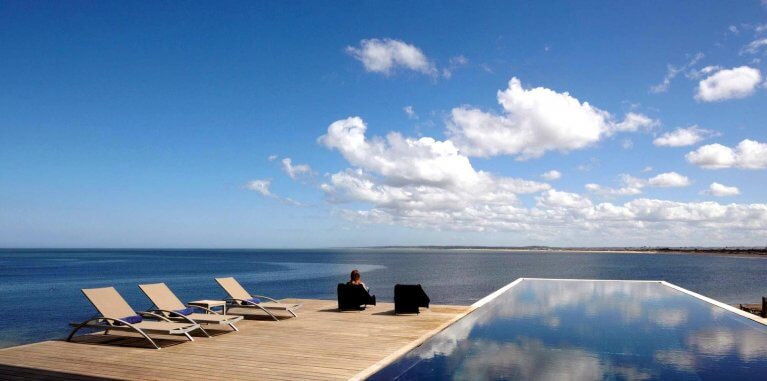 Uruguay Luxury Travel
Stay at an elegant resort or private villa in the tranquil seaside town of José Ignacio, where you can horseback ride through sand dunes or go kayaking.