July 04, 2019 — By

Saul Shelton
A spectacle in the sky:
2020 solar eclipse in Patagonia
When it comes to the wonders of the world, have you been there, done that? Then it's time to look to the sky for travel inspiration. What's more, the 2020 solar eclipse presents an excellent excuse to visit South America, and Blue Parallel takes you to nature-rich Patagonia to experience the natural phenomenon among spectacular surroundings.
This year's solar eclipse took place on July 2nd, with adventurous travelers across the globe planning trips to watch the big reveal in Chile's Atacama Desert, under the clearest skies in the world. But if you missed it this year, don't worry – the good news is it's happening again in 2020 and it promises to be longer next time, lasting around four minutes and 33 seconds at its climax. Plus, as its due to happen on December 14th (during South American summertime), there's less chance of cloudy skies and rain – bonus!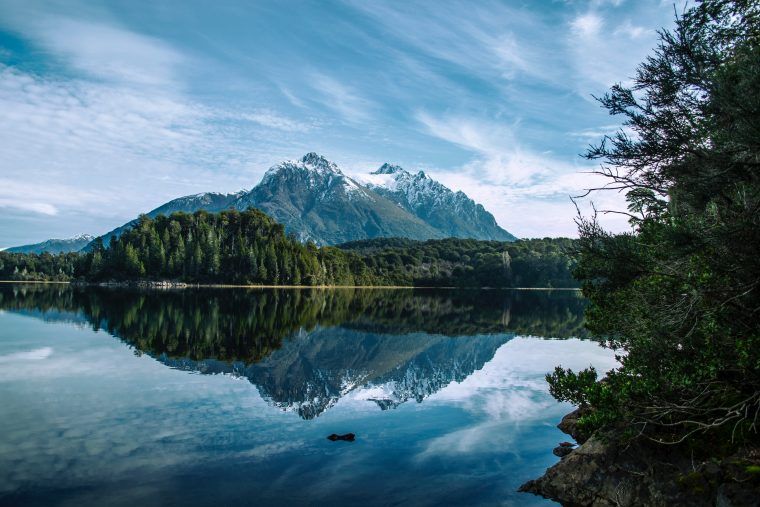 Blue Parallel's customized eclipse journey takes you to the otherworldly landscapes of Argentina's Patagonia, characterized by emerald green lakes and snow-capped mountains. We start in Isla Victoria, an island as big as Manhattan with views of the picture perfect Lake District. While in the region, we'll  go deer spotting during hikes through wooded forests to beautiful blue lagoons – the perfect introduction to life in the Lake District. Adding to this luxury Argentina travel experience are gourmet meals al fresco with shimmering lake views…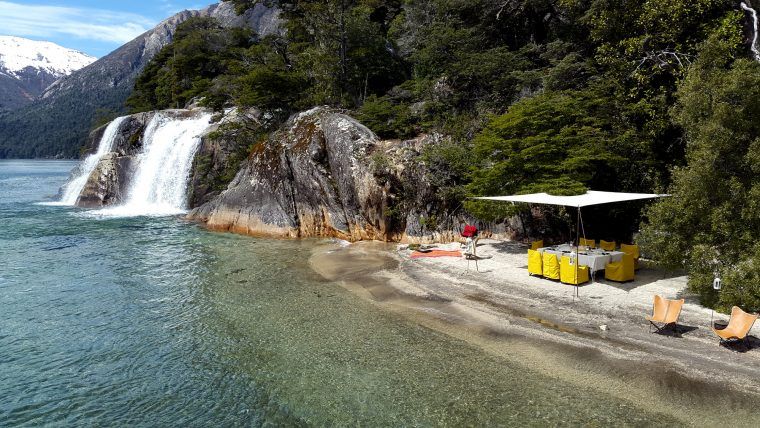 But that's just the start of it; the magic in the sky takes place during part two of the private Patagonia tour. Journey with us through the ethereal landscapes of Northern Patagonia to an exclusive campsite set up near Santo Tomas town. Here you'll dine under the stars ahead of the big day, which starts with an optional hike through forested trails for the early risers before meeting a personal eclipse concierge back at the luxury camp. The astronomy expert is on hand with eclipse glasses, yoga mats, and a high-tech telescope, making sure your view of the natural phenomenon is safe, comfortable and memorable. And drum roll please…the moment the moon begins to eclipse the sun happens at 11.45am, followed by the total eclipse at 1.07pm. By 2.35pm, the show is over. Or the part in the sky is, anyway. Your luxury Patagonia trip continues back in Bariloche, where you can spend more time exploring the shimmering shores of Lake Nahuel Huapi, hike to the beyond-picturesque look-out point in the national park, (and for those who dare, squeeze in a rappelling excursion over a giant boulder), always accompanied by your very own expert local guide.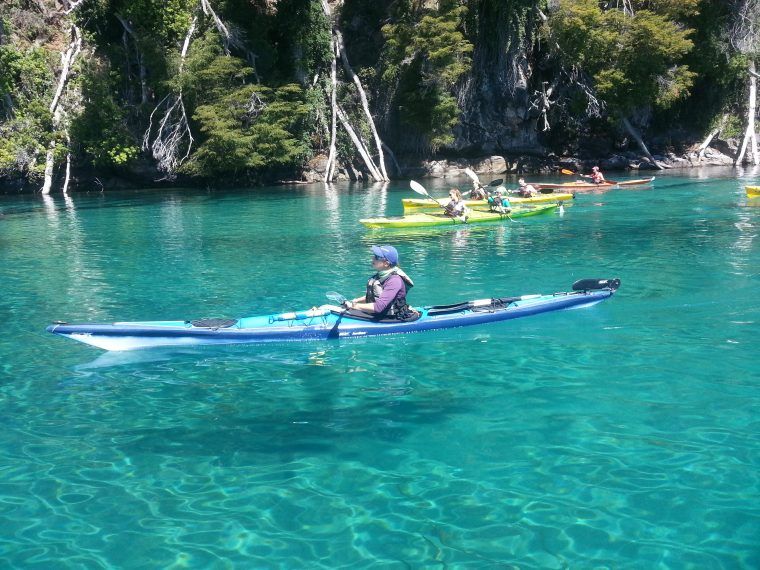 It turns out watching the sun and moon collide while simultaneously enjoying Blue Parallel's white glove service is an attractive prospect for many discerning travelers interested in luxury Argentina tours. Enthusiasm for Blue Parallel's customized solar eclipse tours has been huge, founder and President Emmanuel Burgio told Bloomberg. "It's a natural phenomenon [people] are going to be able to see and enjoy," he explains. "The fact that this only happens a few times in a lifetime makes it an item to check off their to-do list." 
In a world where things can sometimes feel out of control, perhaps the greatest luxury of all is watching nature continue to do it's thing – a reminder of Earth's immense beauty and power. So, see you in December 2020?
Tailor-Made Luxury Tours

Contact us to start planning your next once-in-a-lifetime journey