August 17, 2023 — By

Megan Turner
6 Exclusive Insider Experiences In Portugal & Spain
Two enchanting countries in their own right, Spain and Portugal have long captivated travelers with their rich history, vibrant cultures and breathtaking landscapes. Go deeper and explore these wonders further with our insider access and exclusive experiences in Portugal and Spain.
Over the years, we have developed invaluable relationships with esteemed scholars, acclaimed artists, renowned chefs and directors of historical and natural landmarks, as well as local families and expert guides. These connections mean we can open doors to unique opportunities across the globe.
For a truly immersive and transformative journey, enjoy hidden treasures and experience exclusive encounters across these six Iberian treasures…
Exclusive Luxury Travel Experiences In Portugal
Portugal has a myriad of unique luxury travel experiences, private openings of historical sights to exclusive culinary experiences at world renowned locations. Whether you seek relaxation, cultural enrichment, or adventure, the exclusive experiences included in your tour of Portugal can be tailored to your preferences.
Here are three of our favorite insider experiences in Portugal:
1. Private Opening Of Pena Palace, Sintra, Lisbon
Pena Palace is a colorful, fairytale-like castle located in Sintra in Lisbon. Its location atop a hill in the Sintra Mountains provides the iconic landmark with breathtaking views of the surrounding landscapes and the Atlantic Ocean.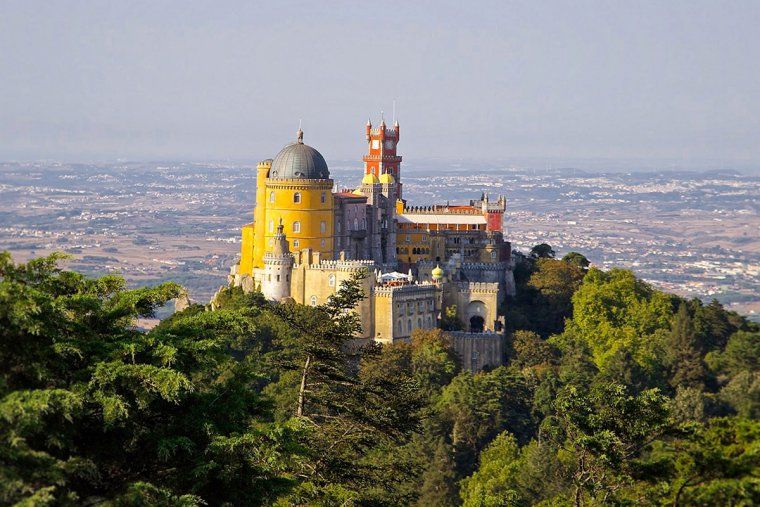 Originally constructed in the 19th century, Pena Palace is a prime example of Romantic architecture, characterized by its whimsical design and vibrant colors. This UNESCO World Heritage Site combines various architectural styles, including Neo-Gothic, Neo-Manueline, Neo-Islamic and Neo-Renaissance.As well as the unique exterior of decorative tiles and intricate stonework, Pena Palace boasts stunning interior design with period furniture, historical artifacts and opulent artwork. Not to mention its lush and extensive forested area, including charming lakes and winding paths.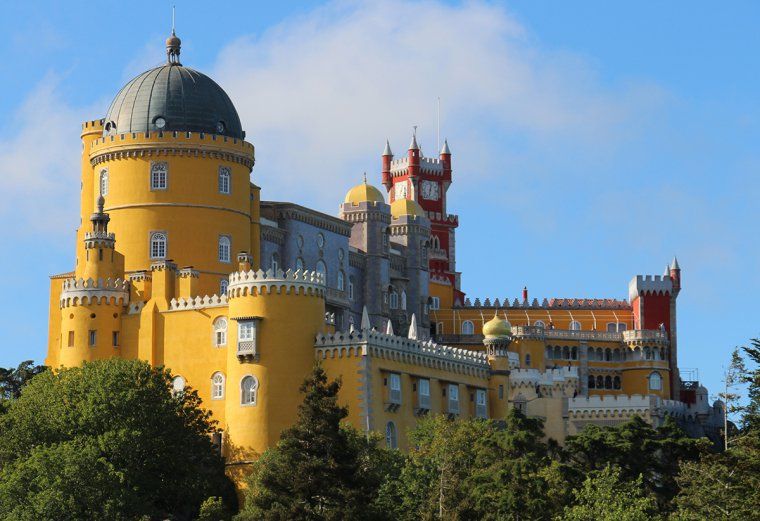 Blue Parallel's insider access to Pena Palace gives you exclusive entry before the site is open to the public. Your driver will transfer you to the landmark where you will be invited to explore the grounds in private with your expert guide.
2. Private Opening & VIP Access To University Of Coimbra Library, Coimbra
The University of Coimbra is considered Portugal's greatest university and dates back to 1290. Its library, Biblioteca Joanina, is equally as remarkable and believed to be one of the most well-preserved Baroque libraries in the world.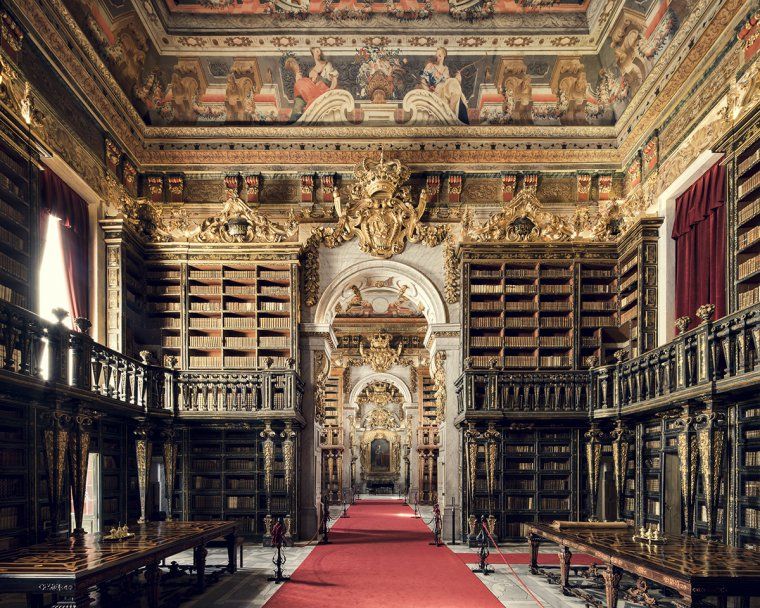 The library was built between 1717 and 1728 and is located in the university's historical complex. The interior is lavishly decorated with gilded woodwork, intricate frescoes, and ornate bookcases and has a grand and opulent ambiance.
The collection of books here includes over 250,000 volumes, with a focus on classical literature, philosophy, theology, and various other subjects.
The São Miguel Chapel is another significant structure within the University of Coimbra's campus and an exquisite example of Portuguese style Manueline architecture, boasting intricate stone carvings, maritime motifs and elements inspired by the Age of Discovery. Dating back to the early 16th century, the chapel features delicate sculptural details, while the interior showcases beautiful stained glass windows, a magnificent altarpiece and an impressive rib-vaulted ceiling.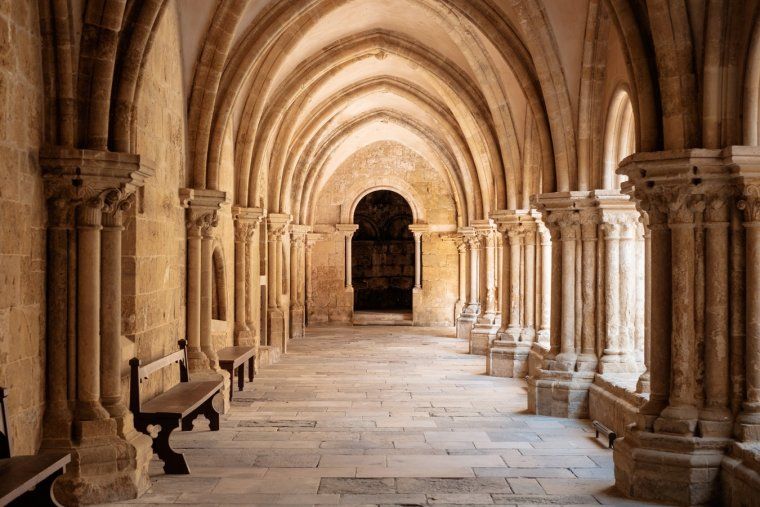 Blue Parallel's insider access to the University of Coimbra Library and São Miguel Chapel allow you to witness Portugal's rich cultural and academic history in privacy. We can arrange a private opening of both landmarks so you can avoid the crowds and enjoy an intimate private tour with an expert guide.
You will also have exclusive access to the books and materials within the library; a selection of books will be hand-picked for you to look at based on your interests and preferences.
3. Exclusive Access To Vintage Ports, The Douro Valley
The Douro Valley is the birthplace of Port, one of the world's most famous fortified wines. The region's unique geographical and climatic conditions, as well as its steep terraced vineyards along the Douro River, give port wine its distinctive rich and complex flavors.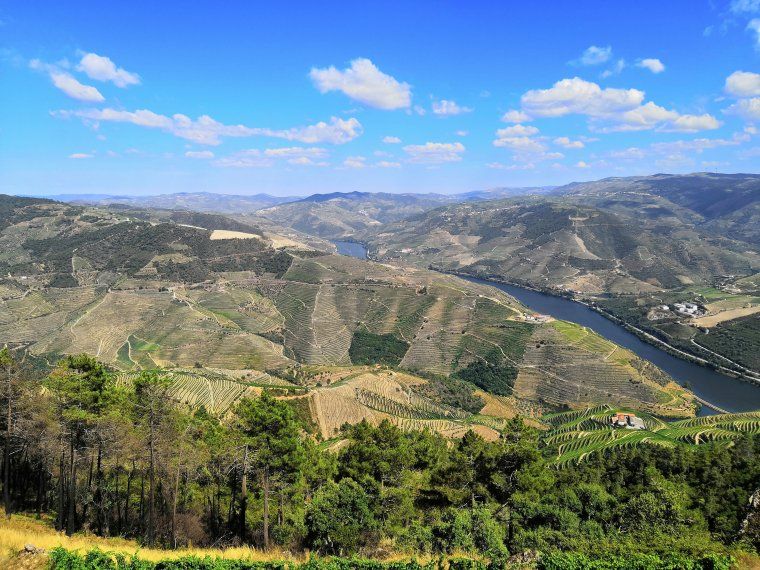 There are a number of exceptional port tours and tastings to be enjoyed in the Douro Valley, but we have insider access to an exclusive estate and private tastings of a 100-year-old, rare vintage Port.
You'll enjoy a light hike to the vineyard and private port estate, a cool wine cellar with aging ports, from your luxury hotel. Upon arrival, the owner of the property will guide you through a tasting straight from the source. Tasting port wines that have been aging for 10, 20, 40, or even 100 years, is a unique and memorable experience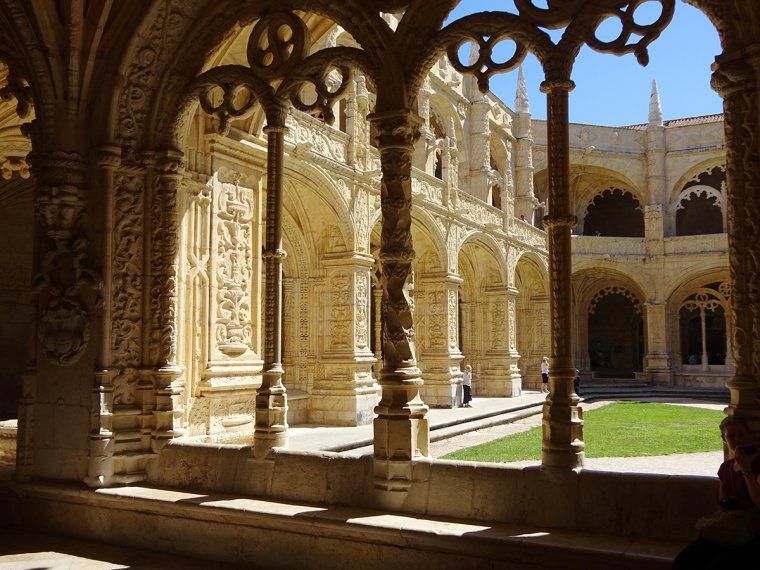 For more information on our exclusive insider experiences in Portugal, like VIP tours of a historical quinta once owned by King João V, exclusive access to Lello Bookstore—one of the most beautiful bookstores in the world—and private openings of Jeronimos Monastery, contact one of our travel experts today.
Tailor-Made Itineraries To Portugal

Discover Portugal's historical wonders and iconic landmarks with a bespoke luxury tour…
Exclusive Luxury Travel Experiences In Spain
Spain is home to a collection of unique luxury travel experiences, including private museum openings for culture enthusiasts, closed cooking classes for food lovers and much more. Your bespoke tour of Spain can be tailored to your preferences and interests.
Spain's larger size and population mean it has a slightly higher number of cultural attractions overall. Here are three of our favorite insider experiences in Spain:
1. Private Opening Of The Alhambra, Granada
The Alhambra, a magnificent palace in Granada, Andalucia, is one of the most visited landmarks in Spain due to its immense historical and architectural significance. As well as being a UNESCO World Heritage Site, the Alhambra is also one of the "New Seven Wonders of the World."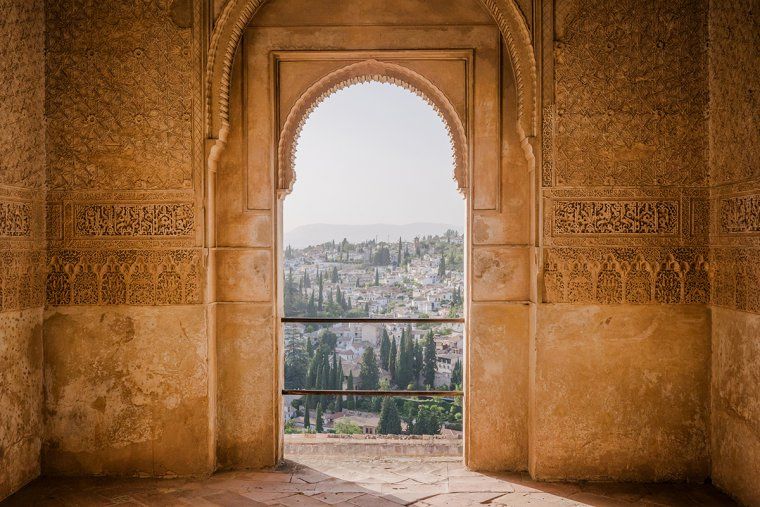 Constructed during the mid 10th century by the former Kingdom of Granada and later used by the Christian rulers after the Reconquista in 1492, it is an excellent example of Spain's Moorish architecture. Alongside its intricate stucco work, beautiful tile mosaics and ornate wooden ceilings, you'll also find 16th-century and later Christian style additions, and splendid gardens with fountains and pools.
Blue Parallel's connections with directors of historical and natural landmarks and expert guides in Spain means we have insider access to a number of Spain's most iconic UNESCO World Heritage Sites, including the Alhambra. Our exclusive access includes a private tour before the landmark opens to the public.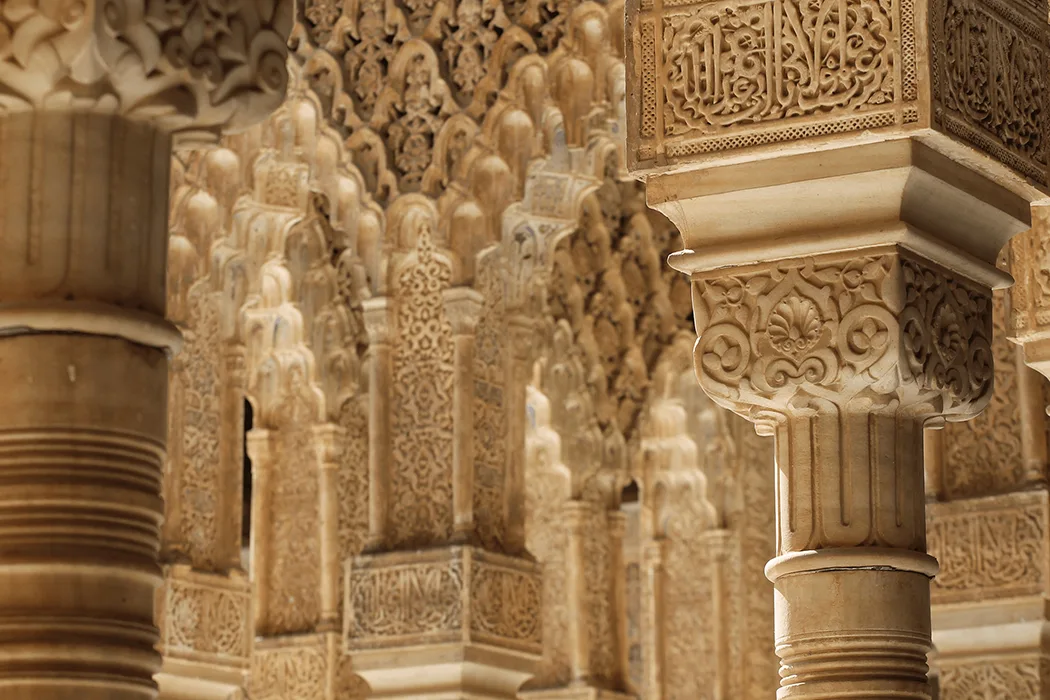 We also have insider access to other palaces in Spain, including exclusive openings of Palacio del Marqués de Salvatierra and private dining experiences at Liria Palace:
The Palacio del Marqués de Salvatierra is one of the most notable palaces in Ronda, Spain. The palace dates back to the 18th century; its breathtaking architecture is an excellent example of Andalusian Baroque architecture. Alongside its elegant façade, you'll find decorative elements and an imposing entrance, while inside you can admire beautiful courtyards, ornate ceilings, and striking historical details.
Palacio de Liria is a grand, 18th century palace with an eclectic architectural style and an extensive art collection in Madrid. The architecture blends neoclassical, baroque, and rococo elements, with stunning façades, intricate details and unique sculptures. It remains the private residence of the House of Alba, however Blue Parallel can arrange for a private dinner or event for a unique and intimate experience for you and your group.
2. Private Opening Of The Mezquita, Cordoba
The Mezquita, also known as the Mosque-Cathedral of Cordoba, is a magnificent architectural marvel and one of Spain's many UNESCO World Heritage Sites. Its fascinating history reflects the religious and cultural transitions of Spain from Islam to Christian to Renaissance.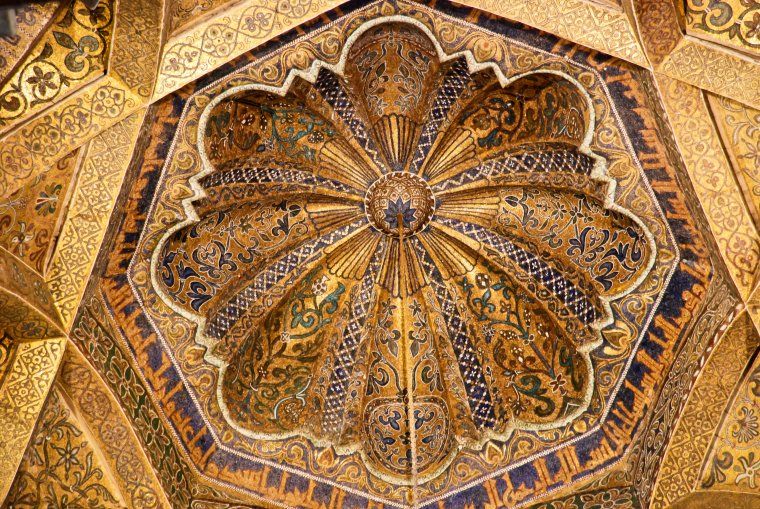 Its stunning architecture is a journey through Spain's history: stunning columns and arches in jasper, onyx and marble, and the exquisite mihrab remain from the original mosque in the 8th century; while chapels, the choir and the Renaissance-era nave stand from the cathedral conversion after the Reconquista of Cordoba in 1236.
Blue Parallel's insider access to the Mezquita includes a private opening of this historical landmark without crowds of bustling tourists.
3. Private Openings Of Museums In Spain
Spain's vast number of museums add to the country's rich cultural and artistic heritage. The country's museums showcase an extensive range of exhibits, including fine arts, archaeology, history, science, and specialized collections.
Blue Parallel's relationships with esteemed scholars and guides in Spain means we have insider access to a number of Spain's most famed museums, including the Prado Museum, the Guggenheim Museum, the Reina Sofia Museum and the Thyssen Museum. Our exclusive access includes a private tour before the museum opens to the public.
The Prado Museum, Madrid
The Prado Museum in Madrid is one of the most famous and prestigious art museums in the world. It was founded by King Ferdinand VII of Spain as a royal museum and opened to the public in 1819; today, it is one of the most important cultural institutions in Spain.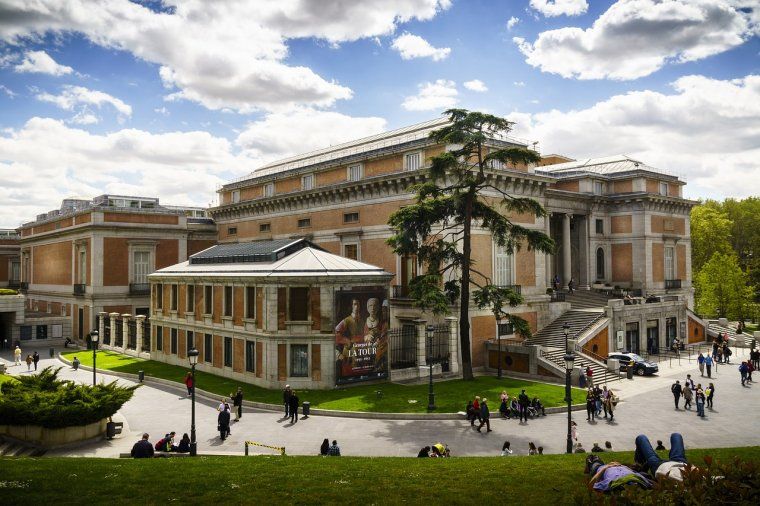 The Prado Museum has an extensive collection of European art, housing a collection of over 8,000 paintings and thousands of other works of art, including sculptures, prints, and decorative arts. The collection includes masterpieces from renowned artists such as Velázquez, Goya, Titian, Rubens and Bosch.
The museum building itself is also incredibly striking, with a magnificent neoclassical structure that reflects the grandeur and cultural significance of the institution.
The Guggenheim Museum, Basque Country
The Guggenheim Museum in Spain is located in the city of Bilbao in the Basque Country. It is one of the most iconic contemporary art museums in the world and has unique and striking architecture. Its innovative design, with curved and angular shapes, titanium panels, glass curtain walls, flowing lines and metallic surfaces have become an architectural landmark and a symbol of modern Bilbao.
The museum is home to an impressive collection of modern and contemporary art, including collections of paintings, sculptures, installations, and multimedia art from both Spanish and international artists.
Reina Sofia Museum, Madrid
The Reina Sofía Museum in Madrid is a significant destination for modern and contemporary art enthusiasts. The museum's collection focuses primarily on 20th-century art, with a strong emphasis on Spanish art from the early 20th century to the present day. Most notably, the Reina Sofia Museum houses one of the most important art treasures: Pablo Picasso's famous mural "Guernica".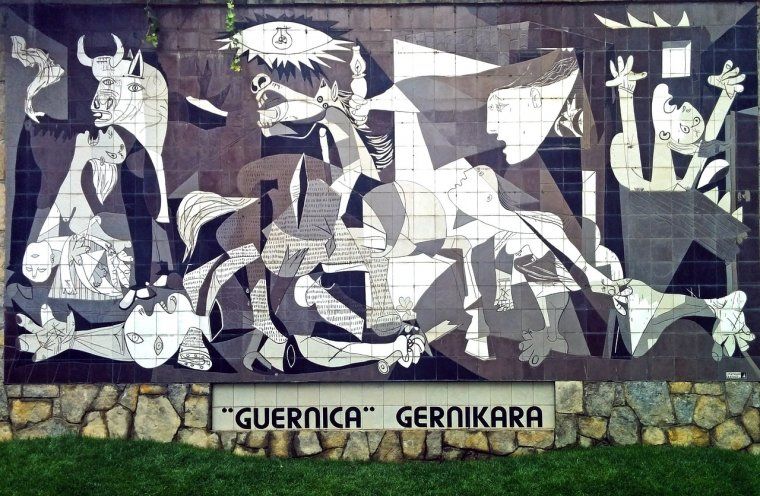 The museum is set within a renovated, 18th century hospital building with distinctive architecture, including spacious galleries, several open spaces and vertical gardens.
Thyssen Museum, Madrid
The Thyssen-Bornemisza Museum in Madrid houses one of the most exceptional private art collections in the world, with a mixture of European art from the early Renaissance to the 20th century. Its many works include pieces from renowned artists like Jan van Eyck, Raphael, Titian, Rembrandt, Caravaggio, Van Gogh, Monet, Picasso, Kandinsky, and Hopper.
Set within the historic Villahermosa Palace, an 18th-century neoclassical building that serves as a fitting backdrop for the remarkable art collection. It is located along the Paseo del Prado, Madrid's prominent cultural avenue.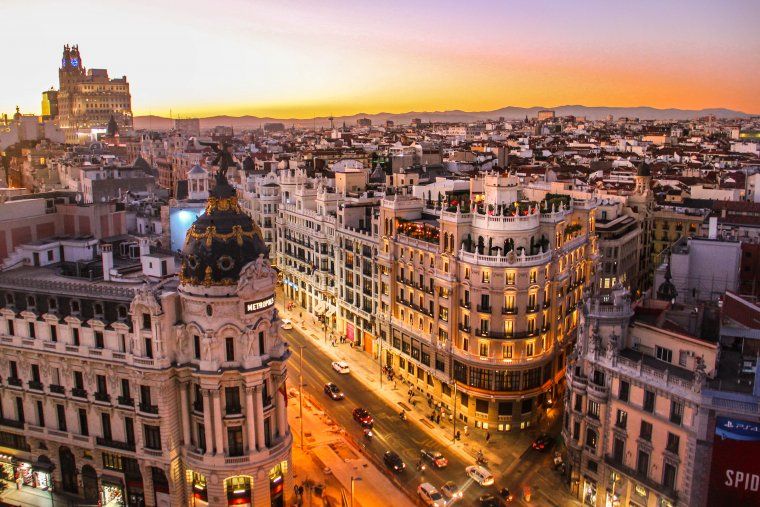 For more information on our exclusive insider experiences in Spain, such as an exclusive tour of the C5J Iberican ham factory, access to Txoko—closed gastronomical societies in Basque Country—and VIP seating at the Jerez horse show, contact one of our travel experts today.
Tailor-Made Itineraries To Spain

Discover Spain's historical wonders and rich culture with a bespoke, luxury tour…