May 23, 2023 — By

Megan Turner
Eat Your Way Through Portugal:
The Best Restaurants In Lisbon, Porto And The Douro Valley
Portugal has long been an endearing destination for food and wine lovers. Its privileged coastal locale, thriving vineyards, and high quality local produce blend together to offer a unique culinary awakening to anyone who visits.
While gastronomy is constantly evolving in Portugal, there is an inherent devotion to the country's authentic flavors and cooking techniques. Portuguese gastronomy is all about spices and bold flavors and this is evident in the country's top restaurants.
From Lisbon to Porto to the Douro Valley, you can enjoy different sensory food experiences exclusive to the region. What's more, with a tremendous collection of UNESCO World Heritage sites and breathtaking landscapes around every corner, you can indulge in more than just the culinary delights.
Here, we share our favorite restaurants from the different regions in our bespoke, Portugal tour.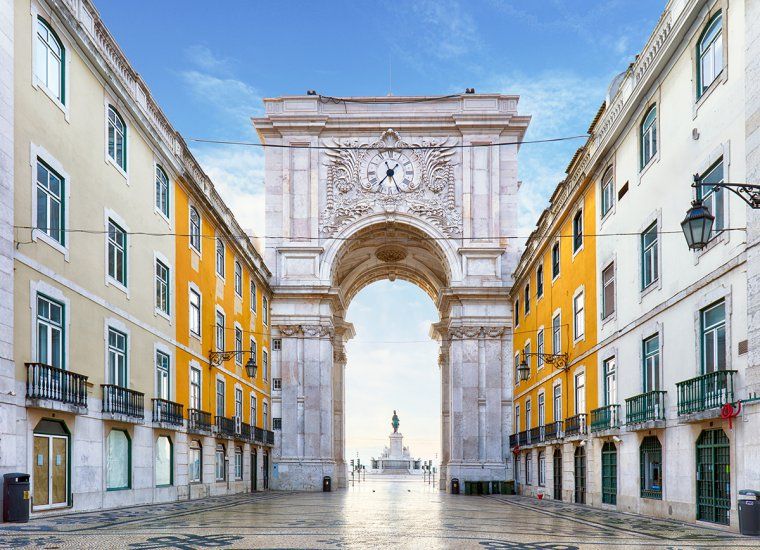 Top Three Restaurants in Lisbon
Lisbon is a haven for foodies. A new wave of Portuguese gastronomic masters forced the culinary world to take notice and now the city hosts a variety of Michelin star restaurants.
Cura
At Cura, a Michelin starred restaurant located within the beautiful Four Seasons Hotel Ritz in Lisbon, you are invited to enjoy a vast range of artisanal Portuguese dishes that are created around Lisbon's rich regional palette of locally sourced and seasonal ingredients.
While this wonderful fine dining restaurant takes an intense minimalistic approach to its menus, every dish delivers great depth, taste and meaning. As well as an al-a-carte menu, Cura offers three elegant tasting menus, one of which is vegetarian.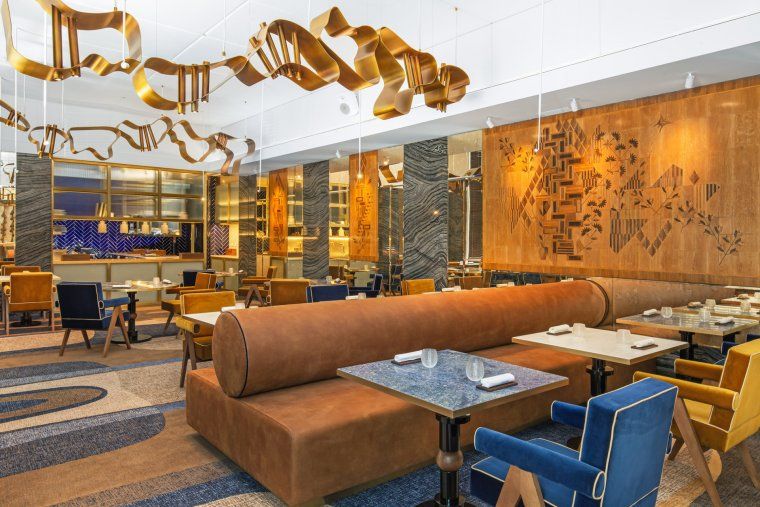 The culinary experience is further enhanced by the restaurant's beautiful setting; witness the chefs at work via the open-view kitchen while admiring the gourmet dining space in the stunning Four Seasons.
Alma
Alma is another example of magnificent Portuguese cuisine. The fine dining, Michelin star restaurant in Lisbon claims to "serve more than just a meal: we serve emotions, identity, knowledge."
One of the most captivating qualities of Alma is its innovation, both in regard to the techniques and flavors, and its approach to service. While the food is refined and luxurious and the ambience sophisticated, the service is informal which all comes together to deliver a unique touch to the standard fine dining experience.
The food can be described as a cuisine of flavor, taking influences from traditional Portuguese dishes, world travel, the chef's passion for Asia and life in Lisbon. You can pick from three menus: Coast to Coast, Soul and their al-a-carte menu.
Bespoke Luxury Portugal Tours

View our bespoke luxury tours to Portugal and download a summary journey PDF
JNcQUOI
JNcQUOI is a first for Lisbon: a historic theater on Avenida da Liberdade that was converted into a fashionable trifecta, with a high-end men's store, a bar, and a restaurant serving a range of delicious Portuguese and international options.
Its name derives from the French expression je ne sais quoi which translates to a quality that cannot be described or named easily…
Housed in a stunning building from the 1930s, the restaurant boasts the iconic high ceilings from this era while highlighting a classy yet contemporary decor. Its location alone is enough to create a highly sophisticated atmosphere, but its unique take on Portuguese cuisine and international bestsellers with surprising twists are what make experiences at JNcQUOI so enjoyable.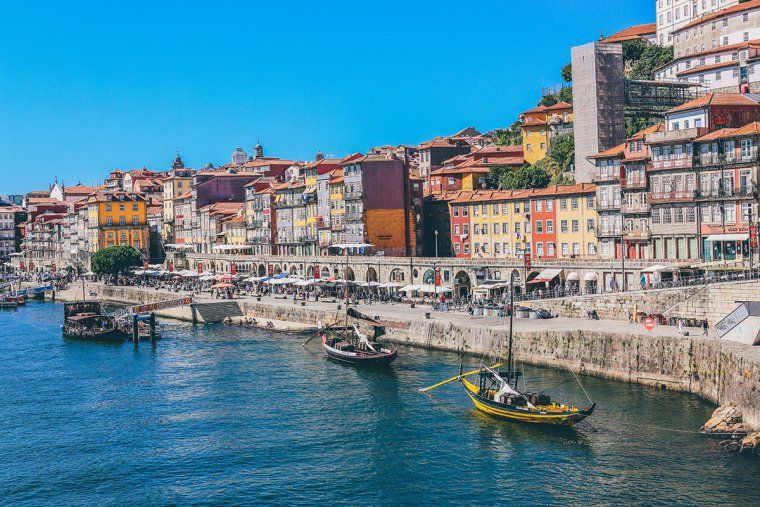 Top Three Restaurants in Porto
Porto is known for its gastronomical delights and no Portugal trip would be complete without a culinary awakening at some of Portugal's best fine dining restaurants with some of the most impressive views of the Douro River.
The Yeatman Gastronomic Restaurant
The Yeatman Gastronomic Restaurant is one of three restaurants located in the luxurious Yeatman Hotel.
The restaurant has been awarded two Michelin stars for its imaginative Portuguese cuisine which presents the nation's traditional flavors with a contemporary twist. The restaurant also celebrates Porto's incredible seafood beautifully, offering a huge range of fish dishes.
While the food is the epitome of fine dining, the understated service, comfortable setting and warm welcome all make for a unique dining experience. What's more, it boasts an extraordinary panoramic view of the River Douro and the historic center.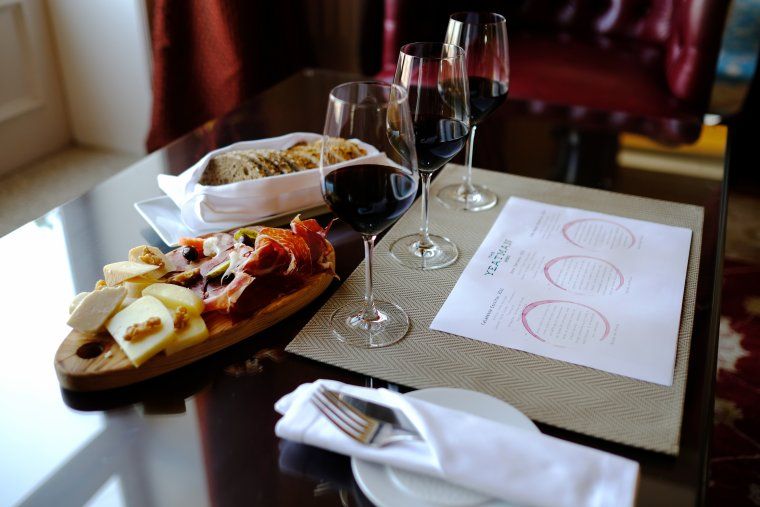 Of course, the food menu is complimented by a comprehensive choice of Portugal's finest wines which will help take you on a journey through Portugal's diverse and varied wine regions.
Barão Fladgate
Barão Fladgate is tucked away in the grounds of Taylor's Port cellars, providing an atmospheric setting and magnificent views of the Douro River or the restaurant's beautiful gardens.
Despite not having a Michelin star, this is a culinary experience you won't want to miss. This fine dining restaurant invites you to indulge your senses while enjoying a modern take on classic and authentic Portuguese flavors that utilize fresh, local ingredients. Each dish is enhanced by the best of Portuguese wines and of course, Taylor Fladgate Port.
The restaurant also has a cozy private room with direct access to the stunning gardens, perfect if you're looking for a more intimate dining experience.
Bespoke Luxury Portugal Tours

View our bespoke luxury tours to Portugal and download a summary journey PDF
Cantina 32
Cantina 32 was started with the intention of creating a space with something a little different to the alternative dining options in Porto.
Despite being located on one of the city's busiest streets and colorful historical alley – the Rua das Flores – Cantina 32 has a relatively laid-back environment with an equally informal menu. Mismatched crockery, verdant plants and vintage adornments blend well with the creative yet modest culinary delights that are served to guests at a long, communal table.
Whether you want something light and easy to share, or something more filling, you'll find what you want at this trendy bistro. The warm environment is hard to leave and you'll find yourself losing track of time as you enjoy this unique dining experience.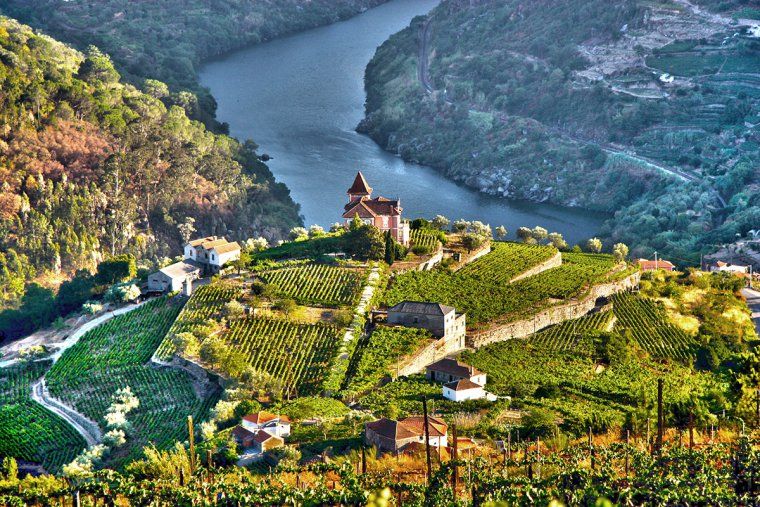 Top Three Restaurants in the Douro Valley
The Douro Valley is renowned for its beautiful wines and immaculate natural landscapes. However, this breathtaking region is also home to some incredible restaurants.
Vale de Abraão
The Vale de Abraão is the flagship restaurant of the extraordinary Six Senses Hotel in Portugal's Douro Valley.
You can choose from three dining experiences: an interior dining room complete with 18th central azulejo tiles, cork ceilings and a traditional walk-in fireplace, an open-view kitchen, or an outdoor terrace with stunning views of the surrounding vineyards.
The menu here is seasonal and inspired by the local markets, blending the best of regional gastronomy with the finest, freshest ingredients. The dining experience mirrors the hotel's ethos of environmental sustainability, wellness, and local and global sensitivity. You'll notice this in the menu which prioritizes the nutritional richness of each ingredient with minimal processing.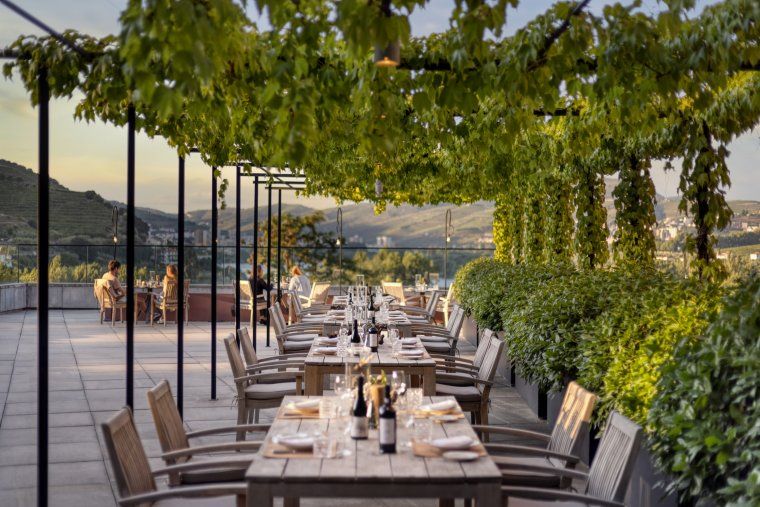 The restaurant also features a full bar with an extensive wine list that compliments the various dishes available.
DOC
DOC – sister to DOP restaurant in Porto – focuses on recreating traditional Portuguese dishes with modern techniques and concepts. It strives to awaken your senses by creating a space to "taste, dare and communicate."
The kitchen here can be considered a historical laboratory, with every meal promising a unique and special moment. The menu takes inspiration from the Douro region, bringing a unique twist to regional produce as well as highlighting the best fish from Portugal's coast.
Located in Folgosa, on the road along the river between Régua and Pinhão, DOC is nestled away on one of the most beautiful and romantic scenic routes in the country. It also boasts some of the most incredible views of the region with the suspended terrace over the river overlooking terraces of vineyards and quaint villages.
Bespoke Luxury Portugal Tours

View our bespoke luxury tours to Portugal and download a summary journey PDF
Cozinha da Clara
Boasting breathtaking views over the Douro River and surrounding picturesque landscapes, Cozinha da Clara is more than just a culinary experience. Here, you can tantalize all of your senses: enjoy the best of the region's cuisine while taking in the beautiful, contemporary setting.
The restaurant has three dining areas and experiences to choose from, from an open-view kitchen that allows you to watch the chefs' mastery to an outdoor terrace with views of the property's working vineyard.
The chefs strive to honor the tradition of the Trás-os-Montes cuisine and so their dishes celebrate vegetables from their own vegetable garden, as well as other locally sourced ingredients. Named in honor of Claire Bergqvist, who was famous for her hospitality and generosity, Cozinha da Clara includes some of her favorite recipes to allude to the family's heritage.
They also offer a "Claire's dining table" experience which invites you to dine with other guests while enjoying an expanded prix fixe menu.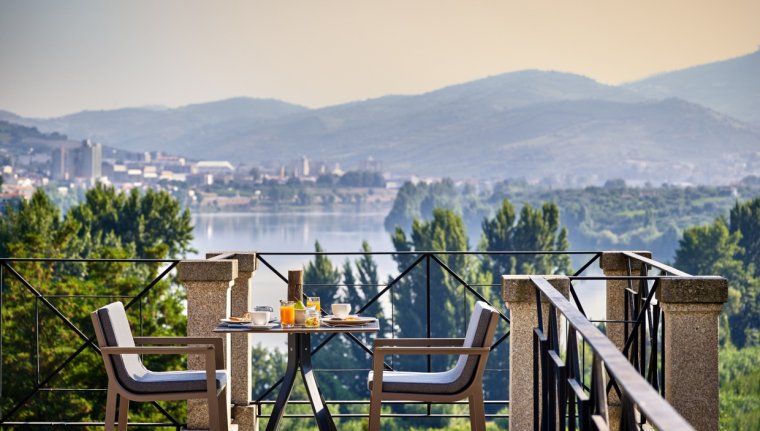 Eating Your Way Through Portugal
This is just a selection of the incredible restaurants dotted throughout Portugal. If your taste buds have been tantalized or you want to find out more about our bespoke luxury Portugal tours, contact one of our Travel Experts today.
Tailor-Made Itineraries to Portugal

Contact us to start planning your next once-in-a-lifetime journey