Patagonia Lakes Luxury Tours, Argentina
Private adventures in Argentina's Lake District, "the little Switzerland of South America"
LUXURY TRAVEL PATAGONIA LAKES
Your private Patagonia Lakes luxury tour in Argentina will begin in Buenos Aires, a modern city known for its architectural gems and delicious cuisine. With your local expert guide, explore the city's distinct neighborhoods, including sophisticated Recoleta, charming San Telmo, and trendy Palermo. Then, head to the alpine paradise of Bariloche in Argentina's Lake District, located in northern Patagonia. This is the dream destination for those who love both outdoor adventures and luxury travel. During your private tour, hike through the dense forests of the Llao Llao peninsula, or to a scenic viewpoint in the mountains at Los Palotinos. Spend an afternoon kayaking on the picturesque Lake Nahuel Huapi, or unwind with a day of private yachting, stopping on Victoria Island for a gourmet picnic. Depending on your specific interests, Blue Parallel can also organize horseback riding, biking, golfing, rafting, fly-fishing, and more. You will also have ample downtime to enjoy the amenities of your luxurious lodge, such as the pool area or luxurious spa. In the evenings, Blue Parallel will make reservations at Bariloche's best restaurants so that you can sample the local delicacies.
A Taste of Blue Parallel's Insider Access
Access to exceptional private villas and ranches
Surprise 

private music performances in stunning surroundings

Private motor yacht excursions
Gourmet picnics in spectacular outdoor settings specially prepared by a personal chef
Private access to mountain refuges for chocolate or cheese fondues and stunning views
The Discovery
Buenos Aires
Bariloche
Lake Nahuel Huapi
Victoria Island
Road of the Seven Lakes
The Adventure
Hiking
Horseback riding
Mountain biking
Boating
Fly fishing
Kayaking
Rappelling
PRIVATE TOUR PATAGONIA LAKES
Note: This private Argentina tour is an example, as all of our luxury journeys are custom-made.
Note: This private Argentina tour is an example, as all of our luxury journeys are custom-made.
Buenos Aires (2 nights)
Upon arrival in the cosmopolitan city of Buenos Aires, your personal host will take you by private transfer to your 5-star hotel of choice. On the first day of your luxury Argentina tour, with your expert guide, you will discover the chic neighborhood of Recoleta, home to the world-renowned Recoleta cemetery. In the evening, dine at an authentic "parrilla" to savor some of the world's best steak and malbec wine.
Begin the following day with a private tour of the magnificent Teatro Colón. Visit the Plaza de Mayo with your private guide before continuing to the cobblestone streets of San Telmo with its artisans and antique shops. Alternatively, we can also organize a private biking tour through the gorgeous parks of the Palermo neighborhood, a personal shopper for insider access to the high-end Argentine shopping scene, or even a private tango lesson with a professional dancer. Following dinner, we will take you to the best tango show in town to watch this iconic dance firsthand.
Read less
Read more
The Lake District (4 nights)
Continue your private Argentina tour with a non-stop flight to Bariloche, where your personal host will take you to your luxury accommodation set in the heart of Argentina's Lake District. Choose from a variety of lodging options, including the Llao Llao Resort & Spa, a historic, full-service hotel designed by famed architect Alejandro Bustillo; or the boutique Villa Beluno, a luxurious, lakefront, Italian-style villa with impeccably designed suites throughout.
On the afternoon of your first day, explore the Llao Llao Peninsula on a gentle hike through the Cohihue forest to a lookout point with beautiful views of the surrounding lakes and forests. The next day, take a short transfer to the base of Los Palotinos to begin a hike to a lookout point with panoramic views of Lake Nahuel Huapi and the surrounding peaks. Then descend either via rappel or on foot to a private picnic set up with gorgeous lake views. Afterwards, return via kayak along the Llao Llao Peninsula with your expert guide straight to the dock in front of your hotel, where you can rest after your active day.
Your luxury Lake District tour continues the following day with a private boating excursion on the magnificent Lake Nahuel Huapi to Victoria Island, located in the middle of the lake. Here you will hike up to a viewpoint with your expert guide before enjoying a gourmet picnic on a secluded beach on the island. Delight in the Argentine Lake District's finest wines as you take in the spectacular landscape around you, before returning on your private boat to your hotel, stopping to swim in the crystal clear water of Lake Nahuel Huapi along the way.
On your last day, head to a local estancia where you may go horseback riding and kayaking at the lake on the ranch's private property. Explore forest and mountain trails, canyons, waterfalls, accessing nearby hilltops with stunning views over lakes and mountains of the Continental Divide. Whilst at the property, enjoy a delicious gourmet picnic lunch. Alternatively, we can arrange fly-fishing on the Limay River, golfing on one of the most spectacular courses in South America, mountain biking and much more.
Throughout your visit, you can relax by the outdoor heated swimming pool of your luxury resort. Every evening, experience Bariloche's world-class cuisine in one of the town's many fantastic restaurants, which highlight the region's fusion of immigrant traditions from Central and Eastern Europe.
Read less
Read more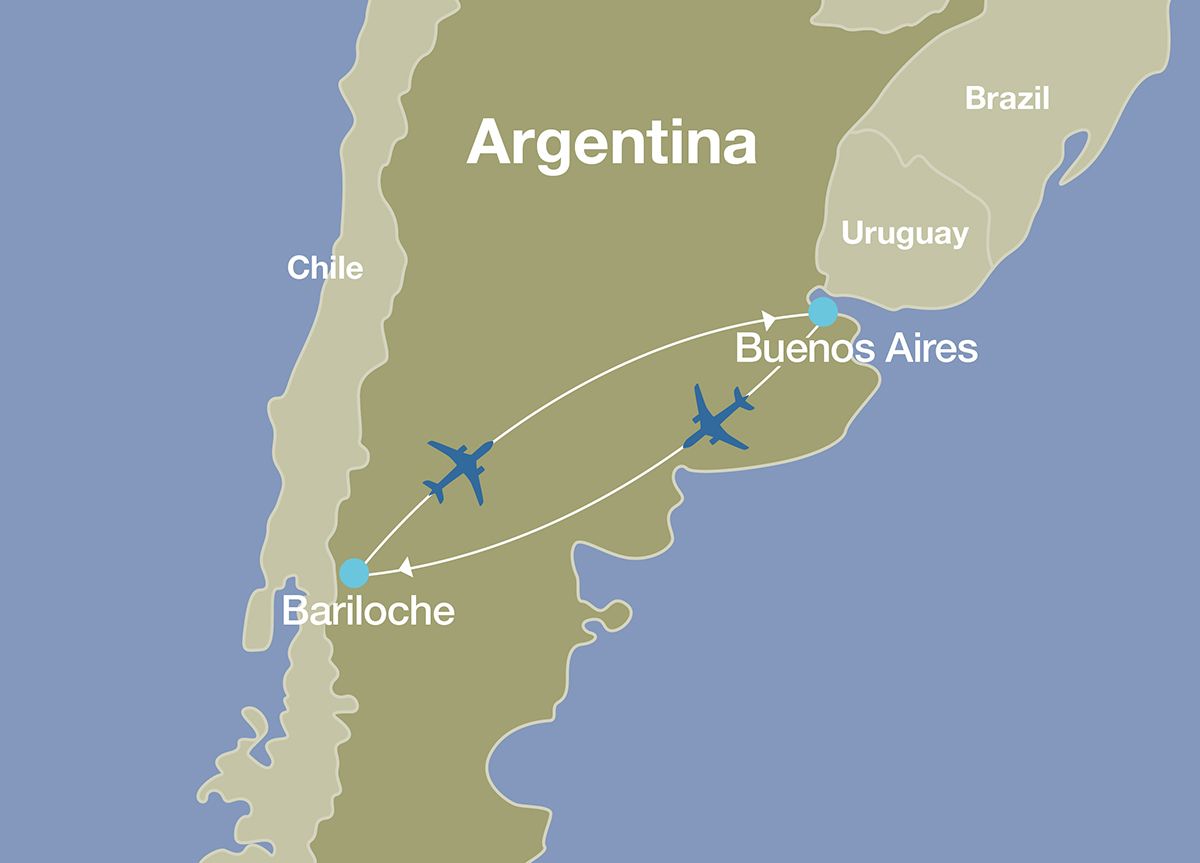 DESTINATIONS
TRAVEL TIME
BUENOS AIRES
BARILOCHE
2 hrs 15 min
BARILOCHE
BUENOS AIRES
2 hrs 15 min
MAKE THIS ITINERARY YOURS
Contact us to tell us more about your preferences and your ideal trip to Argentina's Lake District.
We will create a tailor-made itinerary for your review.
START PLANNING
PRICE REFERENCE
Recommended stay
6-10 days
Price reference


(7 days, private party of 2)

Starting at $11,000 per passenger
Price reference


(7 days, private party of 4)

Starting at $9,000 per passenger
Price reference


(7 days, private party of 6)

Starting at $8,000 per passenger
Note: Prices will vary based on the specifics of your itinerary and the number of passengers in your party.
What is included in your private Argentina tour:
Luxury accommodations at

5-star hotel of your choice in Buenos Aires
Llao Llao Resort & Spa or Villa Beluno (Bariloche)

Internal flights
Services of Blue Parallel hosts and private specialized guides throughout the journey
All special events, private guided tours, private excursions, private outdoor activities, entrance fees
A Blue Parallel team composed of a personal travel expert, private hosts in each destination, and a "behind the scenes" logistical expert who monitors every step of your luxury Argentina tour. The team is on call 24-hours a day during a trip
All internal transportation
Some meals
A Blue Parallel customized travel kit that you will receive prior to departure
RECOMMENDED EXTENSIONS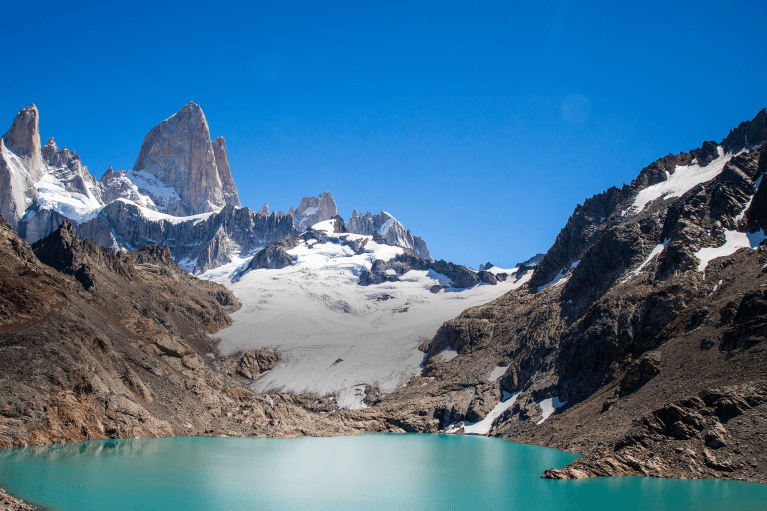 Argentina Luxury Tours
Discover Patagonia, home to Los Glaciares National Park and the Perito Moreno Glacier in Argentina as well as Chile's awe-inspiring Torres del Paine National Park.
Explore Tierra del Fuego, the southernmost tip of the Americas.
See the rich marine life of Peninsula Valdés, including whales and sea elephants.
Discover Mendoza, the heart of the Argentine wine country.
Spend time at a traditional countryside estate in Córdoba.
Explore the Northwest provinces of Jujuy & Salta in our Northern Chile & Argentina journey.
Visit the impressive Iguazu Falls, declared one of the 7 natural wonders of the world.
Visit the Esteros del Ibera, one of the largest wetlands in the world.
Read less
Read more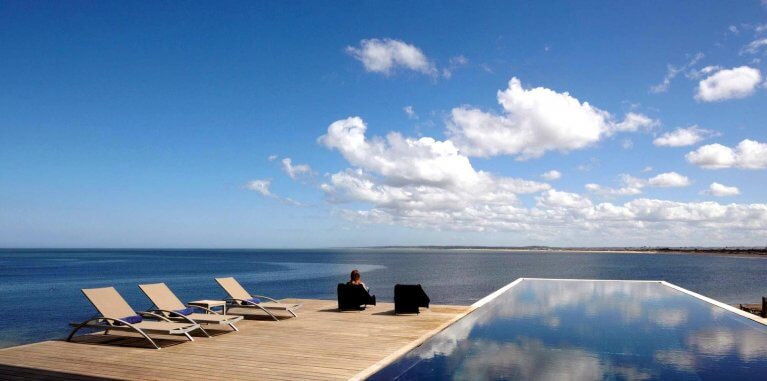 Uruguay Luxury Travel
Stay at an elegant resort or private villa in the tranquil seaside town of José Ignacio, where you can horseback ride through sand dunes or go kayaking.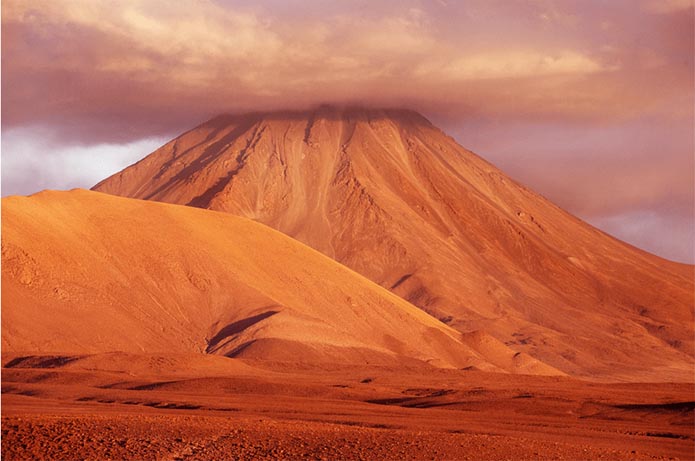 Chile Luxury Travel
Experience one of the driest places on Earth – the Atacama Desert.
Experience the Patagonian Andes in Torres del Paine National Park, widely regarded as one of the most awe-inspiring areas of Patagonia.
Explore the Chilean Lake District's beautiful Pacific coastline and numerous volcanoes.
Taste the famed wines of Chile and immerse yourself in the natural beauty of Chilean Wine Country on a variety of outdoor adventures.
Adventure among Moai in the most remote inhabited island in the world: Easter Island.
Read less
Read more