July 10, 2023 — By

a Blue Parallel Travel Expert
The Best Private Experiential Lodging Experiences In The Polar Regions
Today, the concept of luxury travel goes beyond five star experiences. We believe luxury travel is about escaping to the most remote corners of the earth for unforgettable, immersive encounters with the most breathtaking natural and cultural wonders the destination has to offer.
Experiential lodging is about celebrating the unique location of the property; luxury and modern amenities are complemented by insider access to the local communities, exclusive and epic outdoor activities with the best local guides, and private luxury accommodation in remote settings.
We regularly scout out and vet properties in Latin America, the Mediterranean and the Polar regions that combine privacy, luxury, and exceptional experiences. For each region, we have access to a portfolio of incredible experiential lodging experiences. Here, we share some of our favorites in the Polar regions…
Treehotel, Sweden
The Treethotel is an innovative accommodation in Lulea, Sweden. Its unique treehouse-style rooms offer a once-in-a-lifetime experience in the midst of nature while still maintaining a high standard of comfort, luxury and service.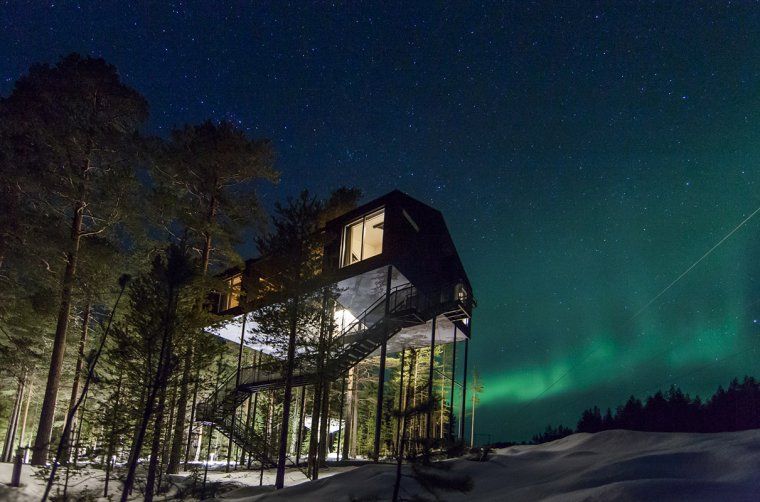 Perched atop Swedish pines, each suite – or tree room – is unique in design and based on its own individual concept. Many boast panoramic views of the breathtaking winter forest scenery and with a bit of luck, the famed northern lights.
Despite being suspended 4-10 meters above the ground, the suites are highly accessible with the option of a bridge, ramp or electric stairs. One of our favorite suites is the 7th Room which features an indoor terrace around a naturally growing pine and a life-size photo of the pine tree tops as they looked before the room was constructed.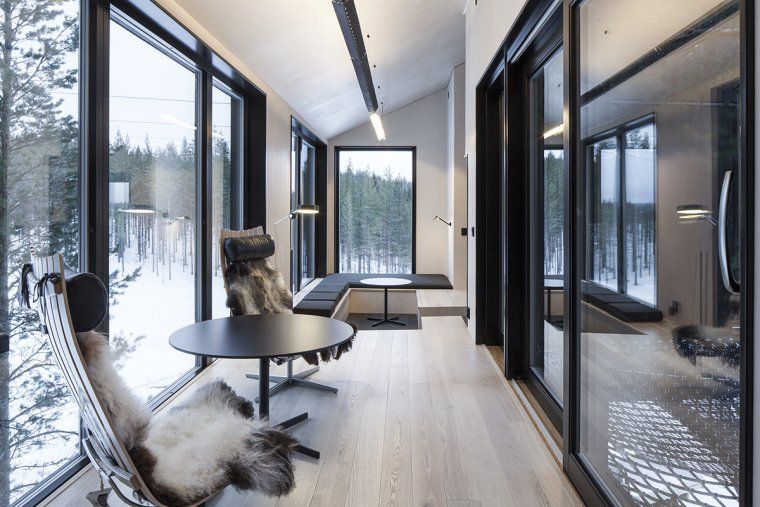 Their newest addition, Bisophere, is wrapped with an ecological habitat of 350 bird nests. You'll find yourself in the epicenter of nature while helping facilitate the conservation of the local bird population. This tree room boasts a roof terrace close to the treetop canopies that offers a 360 view of the forest during the snow-free months.
This luxury accommodation in Sweden aims to provide an immersive experience in nature and will enable you to disconnect from the hectic pace of everyday life life while reconnecting with the serene beauty of the Swedish wilderness.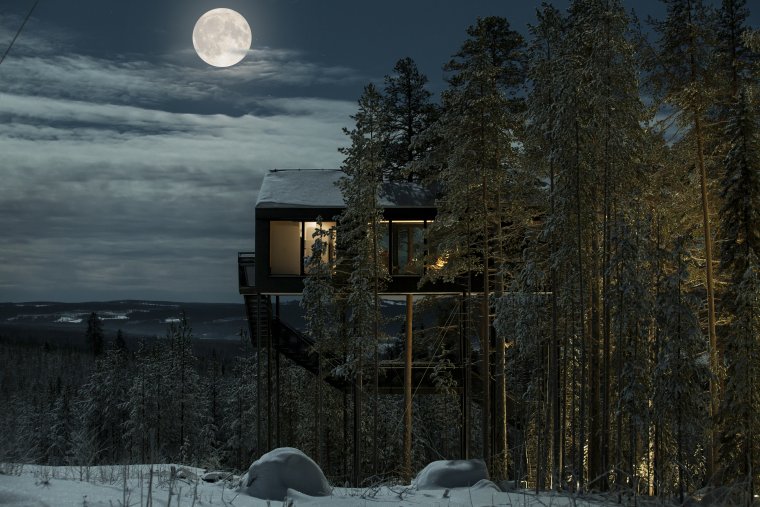 When you're not admiring the natural beauty from your private suite, step outside and enjoy a close encounter with your surroundings. From horse riding, Nordic skiing and dog sledding, to snowmobiling, ice fishing and ice dining, the Treehotel is a gateway to the vast outdoor adventures, iconic northern lights tours and breathtaking wintry landscapes the region has to offer. Then, return to the forest spa or sauna to unwind and relax.
Experiential Lodging In Sweden
Private Lighthouse, Norway
Experiential lodging is all about accommodations that facilitate exclusive encounters with unforgettable activities in a remote and private setting. This refurbished lighthouse located on a private island off the coast of Norway embodies this.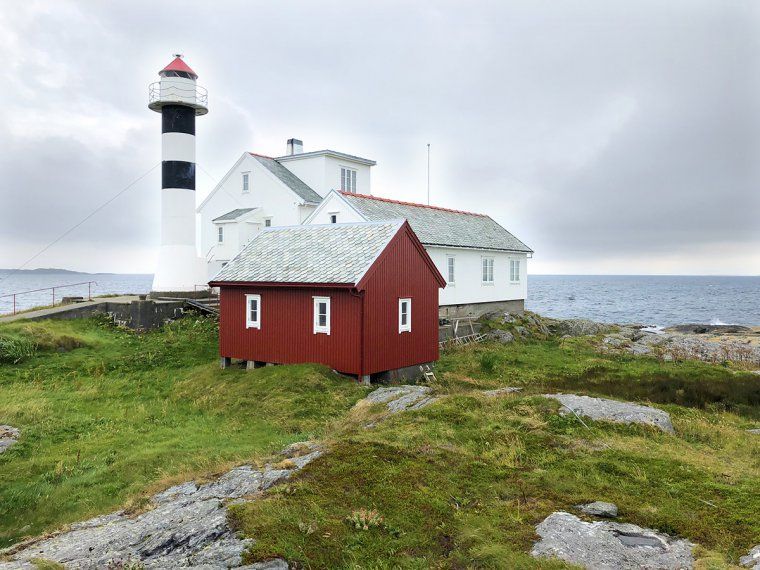 Located on a private island less than 0.6miles long, this outstanding accommodation promises a cozy and remote experience. Complete with a dedicated team of staff, including a personal chef, an outdoor wood-fired hot tub, a natural seawater pool, a sauna and a relaxation room, you can enjoy a peaceful retreat far from civilization with 360 views of the ocean.
This region of Norway is renowned for its king crab; with the guidance of an expert fisherman, you can try your hand at crabbing on the shore just outside the lighthouse and later, enjoy your catch in a delicious meal prepared by your chef.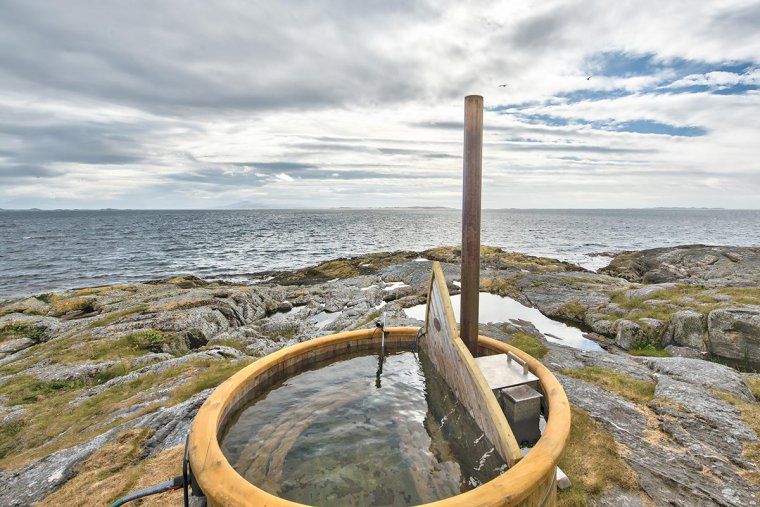 This private accommodation offers you the chance to relax after an adventurous exploration of Alesund in the days prior. Whether you embark on a wildlife sea safari, a kayaking excursion through the fjords, a hike to a historic mountain farm, or a biking excursion towards the Norangsdalen Valley, the luxury amenities on this private island will help you unwind while enjoying the tranquility and serenity of your environment.
Experiential Lodging In Norway
Deplar Farm, Iceland
Tucked away in the Fljót Valley in Northern Iceland's Troll Peninsula is the award-winning adventure hotel, Deplar Farm. The embodiment of off-the-grid living, Deplar Farm is located on a converted sheep farm and is surrounded by Iceland's most extensive mountain range. Its remote location means you can immerse yourself in the region's outstanding beauty and make the most of the adventures it has to offer.
Those with an adventurous spirit will feel alive here as this remote region provides a gateway to exciting outdoor activities. In the winter, you can explore the pristine snow-covered landscapes while Nordic skiing excursions, hiking, or dog sledding, or enjoy a whale watching tour in the surrounding fjords. While Icelandic summers offer ideal conditions for hiking, mountain biking and horseback riding adventures through the Fljót Valley and across the peaks.
Deplar Farm offers the best of both worlds, however, and after a day of excursions, you can return to the lodge and enjoy the property's spa. Relax with a massage or in the unique outdoor "Viking sauna", unwind in the Isopod flotation tank, or take a dip in the invigorating geothermal indoor/outdoor pool.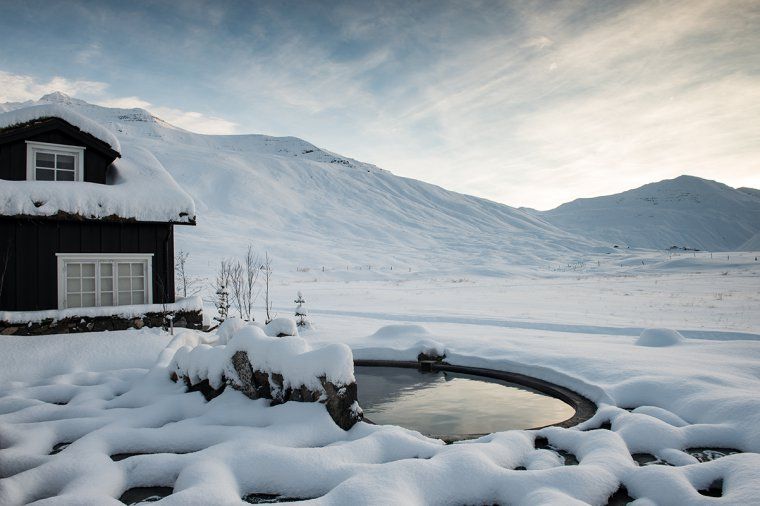 The property itself is deeply connected with the beautiful landscapes that surround it. As well as boasting traditional Icelandic architecture, Deplar Farm is designed with floor-to-ceiling windows that frame the imposing peaks and provide an optimal viewing point for the elusive northern lights. The chefs also prepare gourmet meals focusing on locally sourced and seasonal ingredients.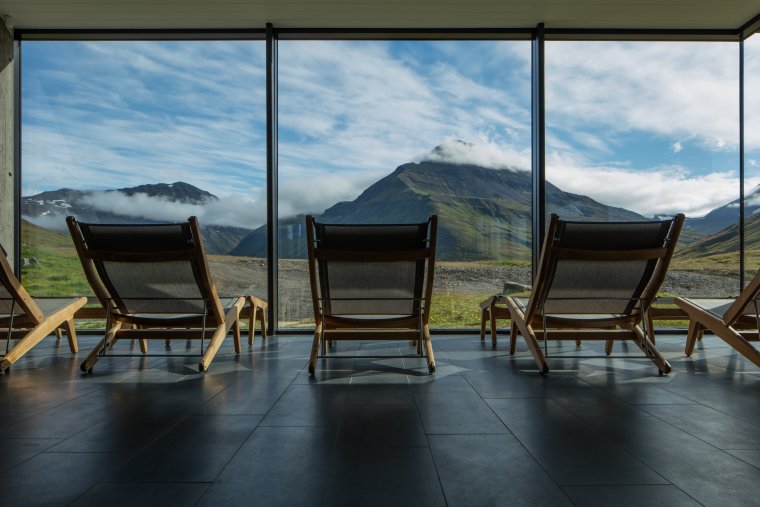 With just 13 suites, the property can only accommodate a limited number of guests at one time which ensures you enjoy a personalized and intimate experience during your stay. Each suite features modern amenities, private bathrooms, and stunning views of the surrounding mountains and valleys so you can witness the jaw-dropping landscapes throughout your stay.
Experiential Lodging In Iceland
Fjellborg Arctic Lodge, Sweden
Fjellborg Arctic Lodge is a stunning lodge located in the remote and pristine Arctic wilderness of Kiruna in Swedish Lapland. Owned and operated by the Fjellborg family, you'll benefit from a personalized and attentive experience, as well as access to a deep knowledge of local culture and the environment.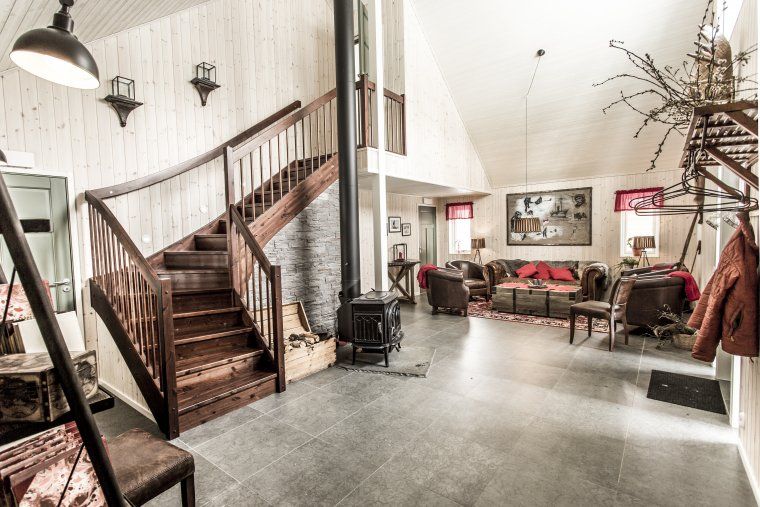 The lodge boasts traditional Sami-style luxury cabins that have been designed with comfort in mind. Their cozy and rustic interiors are complimented by panoramic views of the breathtaking surrounding landscapes and include a luxurious sauna that has views of the lake. A true oasis of comfort, Fjellborg's experiential lodging offers you a space in which you enjoy the great silence of the Arctic wilderness.
Kiruna is a playground for outdoor adventurers. Snowmobiling, cross-country skiing, ice fishing, wildlife safaris, and northern lights adventurers are all accessible from Fjellborg Arctic Lodge. However, a visit here would not be complete without the adventure of dog sledding, of which Fjellborg Arctic Lodge specializes in.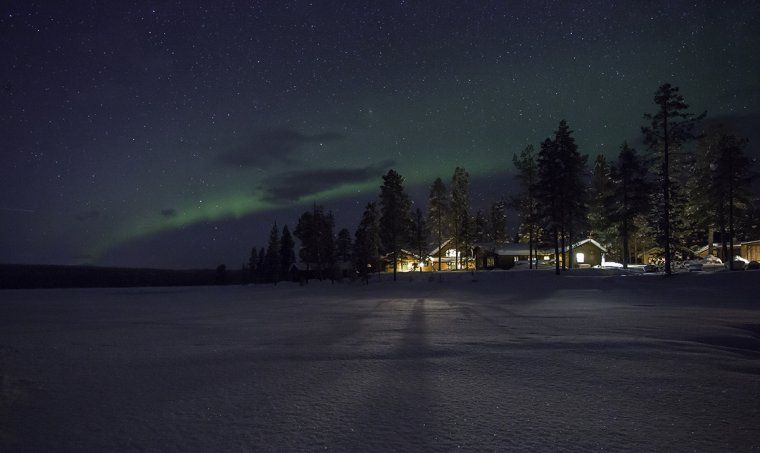 One of the unique aspects of Fjellborg Arctic Lodge is its focus on Sami culture and traditions and during your stay, you'll have the opportunity to learn about the indigenous Sami people, their reindeer herding lifestyle, and their traditional way of life. The lodge also offers exceptional cuisine, with meals featuring local and organic ingredients, including traditional Sami dishes prepared with a modern twist.
Experiential Lodging In Sweden
Hattvika Lodge, Norway
The Lofoten Islands are an archipelago located in the northern part of Norway, within the Arctic Circle. Known for their dramatic landscapes, picturesque fishing villages, and unique cultural heritage, the Lofoten Islands are a popular destination for nature lovers and outdoor enthusiasts.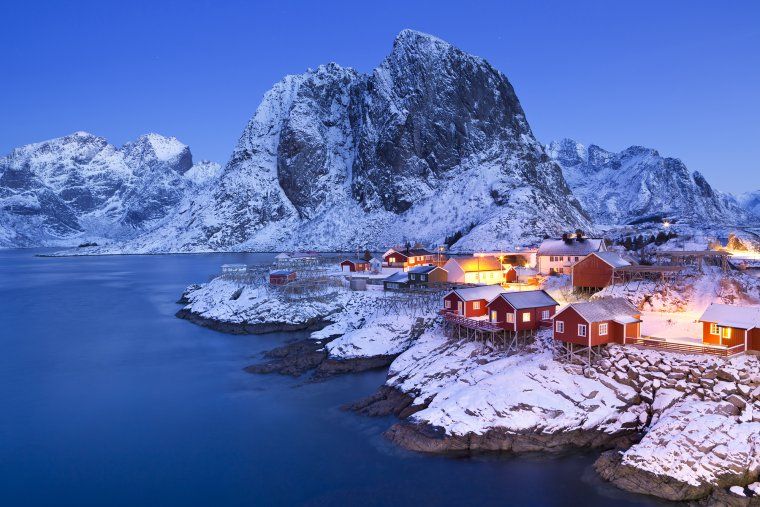 Nestled between rugged mountains and the Lofoten coast lies Hattvika Lodge, a collection of authentic fishermen cottages that have been rebuilt with modern facilities. Hattvika Lodge's experiential lodging experience is a great example of the region's charming character, providing a glimpse into the region's intriguing heritage and local culture.
With just 16 traditional fisherman cottages, Hattvika Lodge offers intimate and private accommodation options. You can also enjoy the property's restaurant which produces excellent, traditional dishes using seasonal and local ingredients.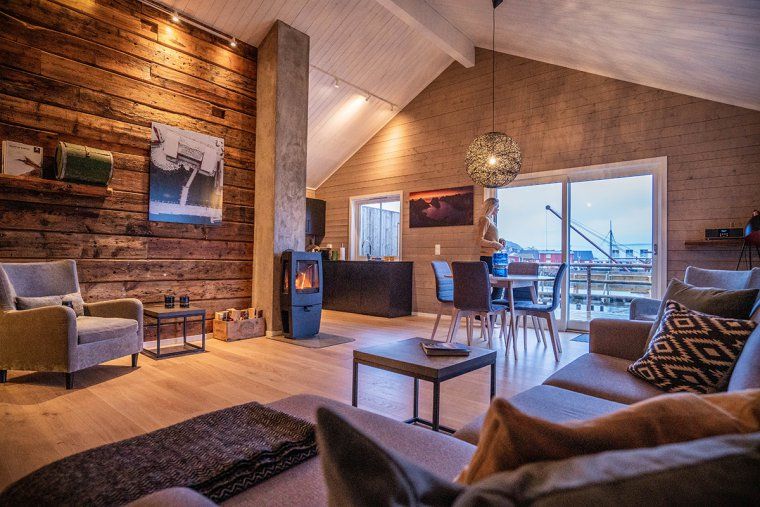 Settle into this remote area and take in natural and cultural wonders that surround you. This beautiful winter fairytale setting of snow-capped mountains, whimsical waterways and of course, the northern lights, can be explored during kayaking tours, guided hikes, scenic walks and traditional fishing excursions onboard an authentic fishing vessel.
Experiential Lodging In Norway
Retreat Hotel, Iceland
In Southern Iceland, the Retreat Hotel unlocks the door to one of the world's most sought after spectacles: the Blue Lagoon. The Blue Lagoon is a geothermal spa known for its mineral-rich waters which are believed to have incredible health benefits for the skin.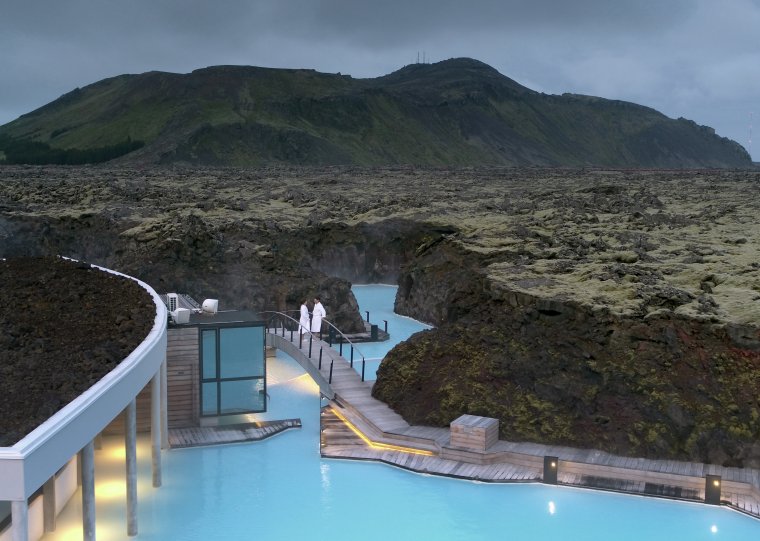 The Retreat Hotel, a five-star hotel located within an award-winning luxury resort alongside a subterranean spa and Michelin-starred dining, is located on its own secluded extension of the Blue Lagoon that reaches deep under an 800-year-old lava flow. Its unique location also provides stunning views of the surrounding volcanic landscapes.
The luxury accommodation combines the natural wonders of the Blue Lagoon with modern amenities and services that all come together to promote ultimate comfort and relaxation. Your suite will also benefit from a private terrace with direct access to the lagoon.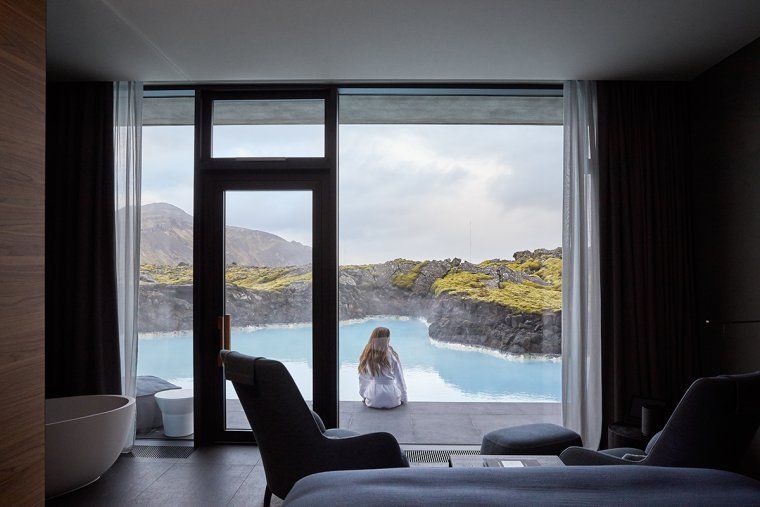 Immerse yourself into the Icelandic culture while visiting Southern Iceland. During the day, explore idyllic landscapes like snow-covered volcanoes, waterfalls and glaciers and embark on adrenaline-filled outdoor excursions, such as snowmobiling, glacier trekking, and snorkeling or scuba diving between tectonic plates. Then, return to your resort and enjoy treatments and rituals inspired by Icelandic nature and traditions, or a meal at the resort's fine dining restaurant which focuses on a contemporary Icelandic cuisine concept.
Experiential Lodging In Iceland
Experiential Lodging In The Polar Regions
There's no feeling quite like witnessing the breathtaking views of the northern lights from a secluded section of the Blue Lagoon, enjoying uninterrupted views of the ocean from a hot-tub on a private island, or embarking on a private dog sledding excursion with a team of Alaskan Huskies.
For more information on our private luxury tours to the Polar regions, contact one of our travel experts today.
Tailor-Made Itineraries In The Polar Regions

Contact us to start planning your next once-in-a-lifetime journey