Antarctic Peninsula Luxury Cruise
Classic 5-star expedition cruising to the Antarctic Peninsula
LUXURY CRUISING ANTARCTIC PENINSULA
A luxury cruise of the Antarctic Peninsula is the perfect opportunity to discover the awe-inspiring landscapes, history, and wildlife of one of the world's most remote and mysterious regions. Your luxury travel begins in Ushuaia, where you will explore the spectacular Tierra del Fuego National Park and walk the charming streets of the town "at the end of the world." Next, your time luxury cruising in the Antarctic Peninsula begins when you board your comfortable ship with spacious staterooms, luxurious amenities, and ample lounge space and common areas. Set sail across the Drake Passage to arrive in Antarctica, where you will embark on your first land excursion to witness the fascinating wildlife and unearthly landscapes of the polar region. You will explore the polar region with hikes, Zodiac rides, and kayaking excursions during the cruise.  Visit remote penguin colonies with an expert naturalist guide, kayak among a maze of building-sized icebergs, and encounter whales, seals, birds, and more as you explore stunning bays and inlets on a Zodiac.
A Taste of Blue Parallel's Insider Access
Private, custom-made adventures in Argentine Patagonia

Overall personal logistical assistance before and after cruise

Custom-made pre- and post-cruise extensions designed by experts in the region
The Discovery
Ushuaia

Drake Passage

South Shetland Islands

Antarctica
The Adventure
Hiking

Wildlife

Kayaking

Zodiac excursions
LUXURY TRAVEL ANTARCTIC PENINSULA
Note: This private tour to Antarctica is an example, as all of our luxury journeys are custom-made.
Note: This private tour to Antarctica is an example, as all of our luxury journeys are custom-made.
Ushuaia (2 nights)
Upon your arrival in Ushuaia, head straight to Tierra del Fuego National Park, where you will begin your discovery of the far southern latitudes with your expert guide. In the national park, canoe down the Lapataia River from Lake Roca. Along the way, admire the region's unique flora, such as evergreen beech, winter's bark, and fire bush, before arriving at Laguna Verde, one of the most breathtaking spots in the national park. 
The following day, head to the penguin rookery on Martillo Island, where you will marvel at the bustling colony of Magellanic Penguins at their breeding site. Then, continue to a delicious picnic lunch on Gable Island, the largest island in the Beagle Channel, before a light hike to spot seabirds such as petrels, skuas, cormorants, seagulls, and albatross. 
Read less
Read more
Antarctic Peninsula Luxury Cruise (10 nights)
After spending a final morning on land in Ushuaia, board the spacious ship that will be your base for the next ten nights. This ice-class ship features multiple dining options, comfortable lounge areas, a bar featuring live music, a heated pool and jacuzzis, a fitness area and spa, an auditorium for presentations made by expert naturalist guides, and more. In addition, the staterooms feature elegant designs and large picture windows so that you can marvel at the awe-inspiring landscapes of one of the most remote regions of the world.
The adventure begins as you traverse the legendary Drake Passage, which separates the Americas from Antarctica. While your captain will determine the exact route based on weather and wildlife conditions, your first landing may be in the South Shetland Islands. Highlights of this area include the breathtaking Elephant and Deception Islands. At Deception Island, you may visit the caldera of an active volcano, where it's possible to hike around the unearthly landscape before taking a dip in a geothermal pool. Elephant Island is best known as the site where Ernest Shackleton and his crew survived a brutal Antarctic winter in 1916.
You will have ample opportunities to discover the Antarctic Peninsula on foot, kayak, and Zodiac during your cruise. Accompanied by expert naturalist guides, visit the resident Adelie and Gentoo Penguins, hiking to their colonies to learn more about their breeding habits. Or, take a hike with a geologist who will explain how the otherworldly landscape of massive ice towers and jagged rock formations came to exist over millions of years. During your Zodiac excursions, you will explore the various bays and inlets of the area. Get a sense of the scope and scale of Antarctica as you keep your eyes out for wildlife such as penguins, whales, and seabirds. Kayaking on the arctic waters allows you to navigate among mazes of icebergs and ice floes, perhaps even stumbling upon a seal sunning itself on an iceberg. After exploring the Antarctic Peninsula, you will reverse course and return north, crossing the Drake Passage before disembarking in Ushuaia.
Read less
Read more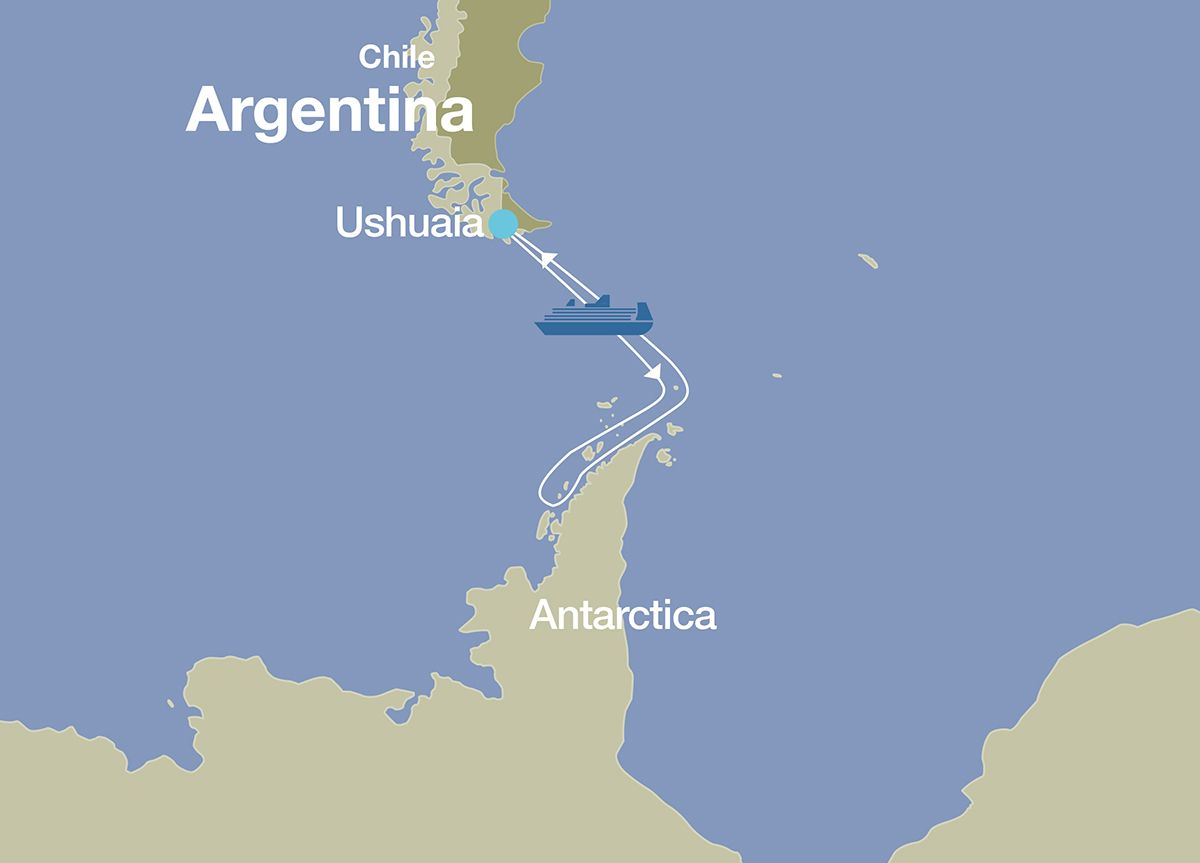 DESTINATIONS
TRAVEL TIME
USHUAIA
USHUAIA
10 nights / 11 days
MAKE THIS ITINERARY YOURS
Contact us to tell us more about your preferences and your ideal trip to the Antarctic Peninsula.
We will create a tailor-made itinerary for your review.
START PLANNING
PRICE REFERENCE
| | |
| --- | --- |
| Recommended stay | 13-16 days |
| Price reference | |
Note: Prices will vary based on the specifics of your itinerary and the number of passengers in your party
What is included in your Antarctic Peninsula Luxury Cruise, Antarctica tour:
Luxury accommodations at

Arakur Ushuaia Resort & Spa or Los Cauquenes Resort & Spa (Ushuaia)

Stateroom aboard the Le Commandant Charcot (Antarctica Cruise)

Internal flights 

Services of Blue Parallel hosts and private specialized guides throughout the journey

All special events, guided tours, excursions, outdoor activities, entrance fees

A Blue Parallel team composed of a personal travel expert, and a "behind the scenes" logistical expert who monitors every step of your luxury tour. The team is on call 24-hours a day during a trip

All internal transportation

Most meals

A Blue Parallel customized travel kit that you will receive prior to departure
RECOMMENDED EXTENSIONS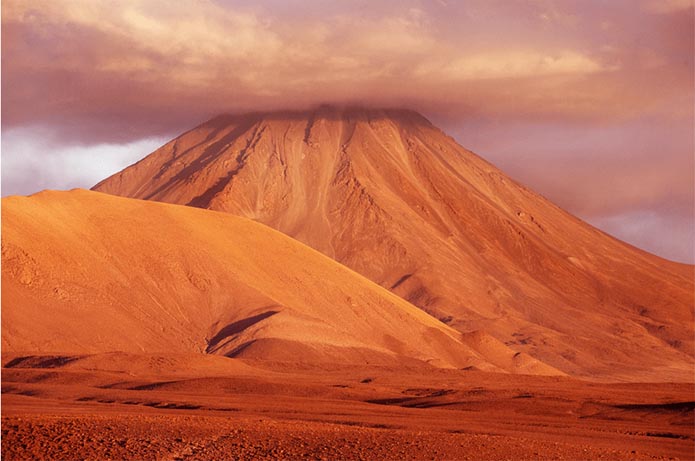 Chile Luxury Travel
Experience the Patagonian Andes in Torres del Paine National Park, widely regarded as one of the most awe-inspiring areas of Patagonia.
Explore the Chilean Lake District's beautiful Pacific coastline and numerous volcanoes.
Experience one of the driest places on Earth – the Atacama Desert.
Taste the famed wines of Chile and immerse yourself in the natural beauty of Chilean Wine Country on a variety of outdoor adventures.
Adventure among Moai in the most remote inhabited island in the world: Easter Island.
Read less
Read more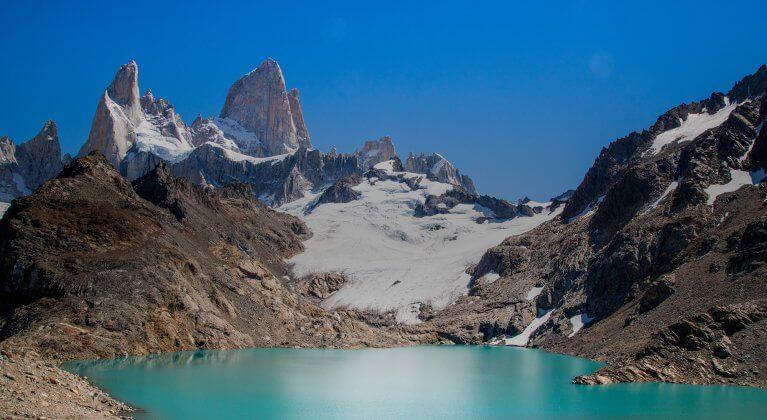 Argentina Luxury Tours
Discover Patagonia, home to Los Glaciares National Park and the Perito Moreno Glacier in Argentina as well as Chile's awe-inspiring Torres del Paine National Park.
Marvel at the breathtaking natural beauty of the lakes and snow-capped mountains near Bariloche in the Argentine Lake District.
See the rich marine life of Peninsula Valdés, including whales and sea elephants.
Visit the impressive Iguazu Falls, declared one of the 7 natural wonders of the world.
Tour the dynamic and cosmopolitan city of Buenos Aires.
Discover Mendoza, the heart of the Argentine wine country.
Spend time at a traditional countryside estate in Córdoba.
Explore the Northwest provinces of Jujuy & Salta in our Northern Chile & Argentina journey.
Read less
Read more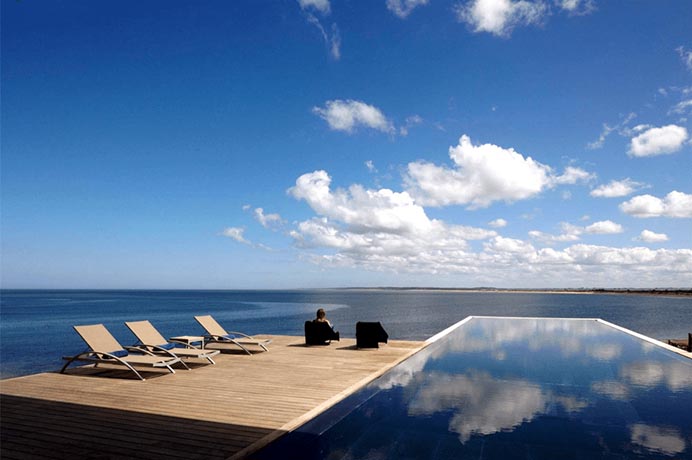 Uruguay Luxury Travel
Stay at an elegant resort or private villa in the tranquil seaside town of José Ignacio, where you can horseback ride through sand dunes or go kayaking.