October 29, 2018 — By

a Blue Parallel Travel Expert
STARGAZING IN
THE ATACAMA
Chile has long been a hotspot for visitors in search of stunning natural landscapes – from Patagonia's Torres del Paine national park in the south, to the rolling vineyards of Central Chile and onto otherworldly deserts in the North – but for Chile's most show-stopping spectacle, look up.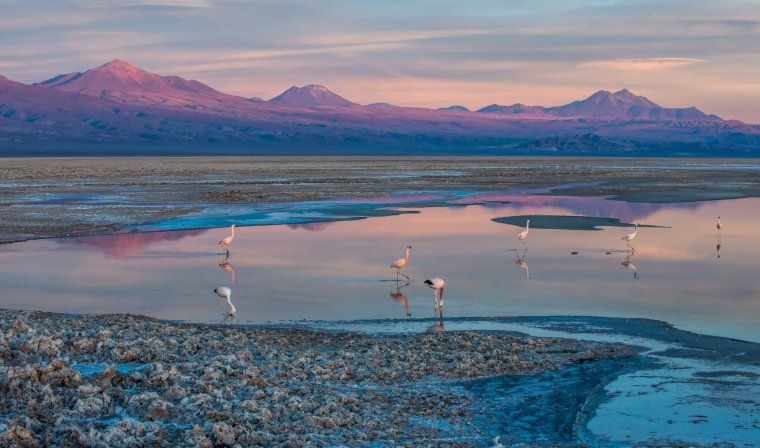 As far as travel inspiration goes, Chile's Atacama Desert ranks high, thanks to its lunar-like landscapes, brilliant white salt flats, bubbling geysers and lagoons speckled with resident flamingoes. But there's another reason to head north: the Atacama is one of the places on Earth to observe the starry skies. The Atacama is one of the world's driest regions, and has low-to-zero light pollution. These two factors, together with the high altitudes of 2410 to 4270m, are to thank for the clear, star-studded nights.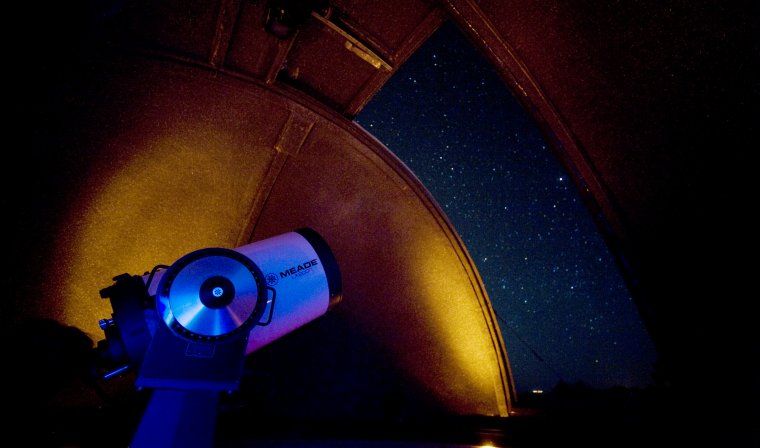 Since the mid-20th century, Chile has been a magnet for international astronomers in search of the perfect spot to set up telescopes. Back then, explorations on horseback eventually led to set up on the remote area north of Santiago, near La Serena. Some of these telescopes remain – such as European South Observatory's La Sillo Observatory, and Blanco Telescope at Cerro Tololo – but these days, most astronomical research happens in the north, where a cluster of high-powered telescopes have been built.
Visitors can tour the futuristic facilities of Paranal Observatory, run by the European Southern Observatory. Set at 266m above sea level in the desert, the tour includes a stop at the centre's literally-named Very Large Telescope, made up of four 8.2m diameter telescopes, allowing vision 25 finer than with an individual telescope.
"The ALMA telescope has revolutionized astronomy and can capture star and planet formations billions of light years away – with more clarity than ever before."
But the most impressive observatory by far is that of the groundbreaking Atacama Large Millimeter/submillimeter (or ALMA for short). Located 5000m above sea level on the Chajnantor plateau, ALMA is the largest land-based observatory ever built. With its 66 antennae – which, when combined, make up a 16-km-long telescope – the ALMA has revolutionized astronomy and can capture star and planet formations billions of light years away – with more clarity than ever before.
Unsurprisingly, this concentration of observatories and the rise of astronomy tourism in the region has led to some hotels offering star-gazing experiences too. Among them are the Nayara Alto Atacama and the Explora – both have their very own observatories. Staying at either of these luxury lodgings, Blue Parallel travelers can choose to observe the faraway planets through first-class telescopes with expert guides. Digital cameras can also be mounted onto these telescopes for spectacular astro-photography – the perfect souvenir from an Atacama adventure.
However, serious astrophiles might prefer a private star-gazing session on the outskirts of San Pedro de Atacama with French astronomer, Alain Maury. During this once-in-a-lifetime experience, Blue Parallel travelers will not only enjoy a one-on-one talk about the galaxy and the latest developments in astronomy research, but also get a fascinating insight as to what life is like as an astronomer working in the Atacama Desert.
A few things to know before you go…
Make sure you check the lunar calendar before heading out to see the stars. Blue Parallel will organize your luxury Chile trip to ensure you get optimal star-gazing conditions with your travel dates. It's best to avoid full moon nights.

Most of the Atacama's observatories are open one day a week, usually Saturdays. Blue Parallel will check the schedule of each observatory in advance before custom designing your trip and advise on the best days to visit. Our travelers can also enjoy tours of certain observatories in private.

Dress warm (as it can be windy at such high altitude), bring sun-glasses, make sure you wear high-factor sun-block, and pack a good moisturizer as the desert air is very dry. The luxury lodgings we work with will provide blankets for extra comfort during night-time star-gazing sessions.
For more information on our luxury Chile tours, please visit here.
Tailor-Made Itineraries to The Atacama

Contact us to start planning your next once-in-a-lifetime journey