May 19, 2018 — By

a Blue Parallel Travel Expert
BP ON THE GROUND IN PERU:
RETRACING THE STEPS OF THE INCAS
Nothing can quite prepare you for your first in-person encounter of Machu Picchu. It is often described as one of the most spectacular and awe-inspiring historical sites in the world, and rightly so.
On a recent familiarization trip to Peru, a team of Blue Parallel travel experts hiked, biked and weaved their way through this colorful South American country. They ended their visit with a tour of Machu Picchu, finally ticking the ancient Incan citadel off their bucket list. They also visited other Peruvian highlights during their Peru tour, such as the Sacred Valley, incredible Cusco and lively Lima.
Here, they share their experience, recalling the highlights of their adventure in Peru as they retraced the steps of the Incas…
EXPLORING EL VALLE SAGRADO
Surrounded by the Andean mountains along the Urubamba River and just 15km north of Cusco, the Sacred Valley (Valle Sagrado) once formed the epicenter of the Incan empire. Today it's home to colonial towns and small rural villages that provide an insight into the cultural evolution of its people.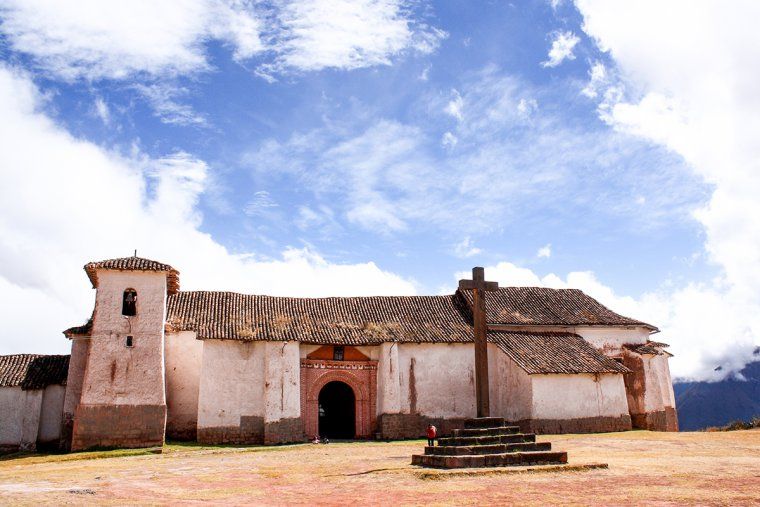 Upon arrival in the valley, we made a quick pit-stop for lunch at a traditional hacienda, home to a private collection of Pre-Columbian, Incan and colonial artifacts. But there was little time to spare, as a group of Peruvian Paso horses were waiting to take us on an unforgettable riding excursion. We passed clay homes and traditional villages surrounded by rugged mountains, experiencing the scenery in a way that felt completely natural.
Early the next morning, we cycled across the valley at 12,300 ft to take in its myriad landscapes, stopping to enjoy views of the snowcapped Andes in the distance. Along the way we saw farmers working the fields, as they have done all their lives, before eventually reaching the circular terraced ruins of Moray, located on a high plateau at about 3,500 m (11,482 ft). Following a quick tour, we continued to the salt terraces of Maras, carved into the hills.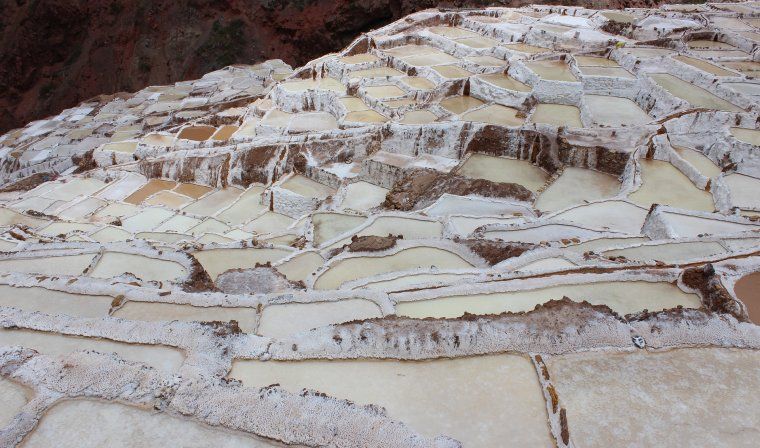 Believed to be constructed by the Wari civilization – an indigenous people that predate the Inca – the site is today made up of over 6,000 salt pans, each fed by an underground spring composed of salt deposits from prehistoric lakes. This process of salt cultivation utilizes a subterranean flow of salt water that bubbles to the surface. The water then evaporates in the pans, each of which is owned and mined by a local family in the Maras community.
Following our private tour, we continued to a private home nestled on the outskirts of town for lunch, where we ate the most incredible ceviche we'd ever tasted, prepared exclusively for our party.
VISITING MACHU PICCHU
The next stop on our visit to Peru was our private tour of Machu Picchu. Although local coca leaves helped calm our jitters from the change in altitude, nothing could quell our excitement.
As the morning light seeped in from the horizon, the Andes mountains materialized through the window pane of our bus. Then the ruins of this ancient city came into view…
"Trekking this ascent is akin to a musical crescendo culminating in one of the most rewarding experiences we have ever done."
In Quechua, Machu Picchu means Old Mountain, and it is truly magnificent standing at an altitude of 7,972 ft. We were one of the first groups to arrive and were greeted by warm sunshine and roaming llamas.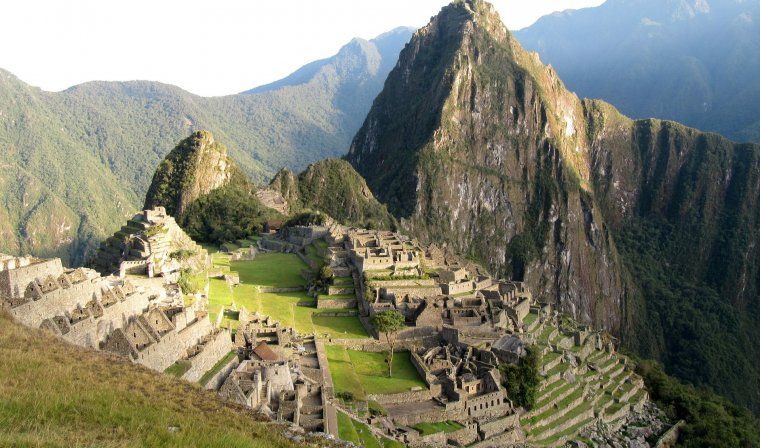 As we hiked up the ruins, we imagined the careful intensity with which each stone was laid to form steps to the summit, all those years ago by the Incas. Alone with our thoughts, our group ascended the mountain collectively in 1.5 hours where we were met with breathtaking views at 3,082m (10,111 ft). Trekking this ascent is akin to a musical crescendo culminating in one of the most rewarding experiences we have ever done.
Our Machu Picchu tour was, of course, a definite highlight of our journey to Peru.
DISCOVERING COLONIAL TREASURES AND CULINARY DELIGHTS IN CUSCO
The quaint city of Cusco took our breath away – literally. At an elevation of 11,200 feet, Cusco is often referred to as the gateway to the 15th-century Incan site of Machu Picchu and serves as a convenient base for trips to both the Sacred Valley and Machu Picchu. The historical capital of the Incan Empire, this city is a flourishing destination home to countless cosmopolitan pleasures including cooking classes, vibrant markets, and a lively blend of history and art set within its picturesque squares and neighborhoods.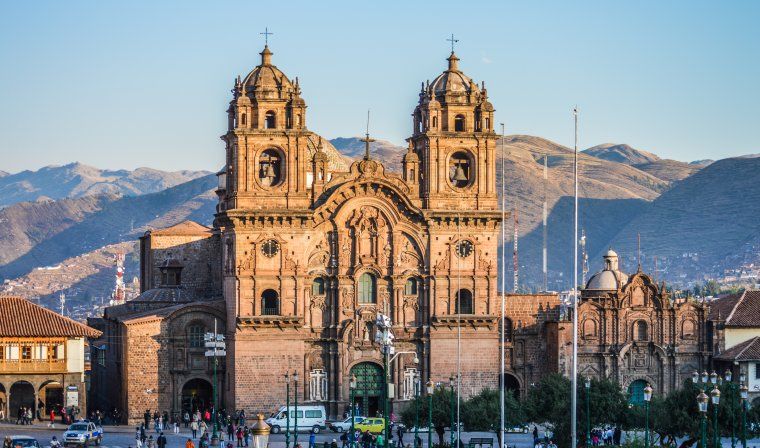 Cusco features colonial landmarks like La Merced, the city's third most important colonial church that was partially destroyed in an earthquake in 1650, as well as several other churches and monasteries. Ecclesiastical highlights aside, Cusco has an array of culinary experiences to charm foodie travelers, too. At Sol y Luna's Wayra restaurant, we feasted on an authentic family-style lunch while viewing a traditional Peruvian Paso horse show.
Equally as enjoyable was a visit to Cusco's main market with the head chef of Map Café, who gave us a first-hand account of the local market produce. Chocoholics won't want to miss the chocolate museum, either.
In the neighboring town of Chinchero, we spent an afternoon watching a Peruvian weaving demonstration at a women's cooperative, the Centro de Textiles Tradicionales del Cusco (CTTC). Started by Nilda Callanaupa in the 1970s, the cooperative was as a way to bond the women of her native Quechua community together, one thread at a time. Almost fifty years on, it continues to protect young girls while preserving a key cultural component.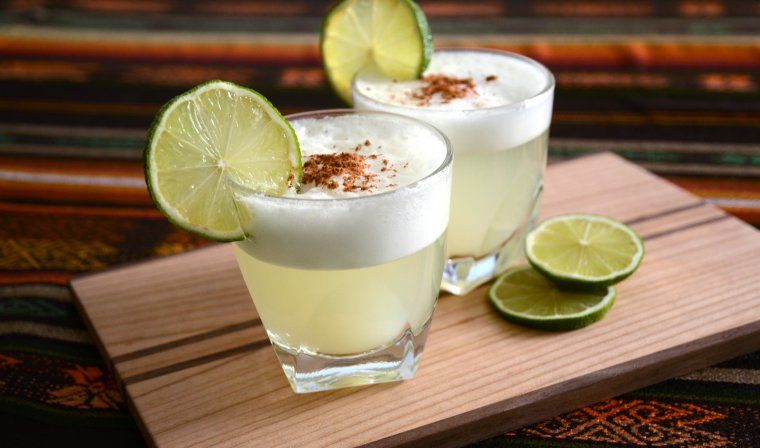 On our final evening, we hiked to the hilltop of San Cristobal to take in beautiful views of the starlit city, before sampling authentic Pisco Sours in Cusco's liveliest bars.
EXPERIENCING THE CULTURE IN LIMA
Our tour of Peru ended in Lima. We touched down in Lima to be greeted by our friendly Blue Parallel guide who took us by private transfer to see the main sights, including a tour of the capital's colonial highlights coupled with a visit to the LARCO museum of pre-Columbian art.
It was all too easy to while away an afternoon in the bohemian district of Barranco, where we had our final taste of authentic Peruvian ceviche before saying goodbye to Peru. Enchanted by Peruvian culture and traditions both ancient and modern, we vowed we'd return to the country that had fascinated us even before we'd ever visited.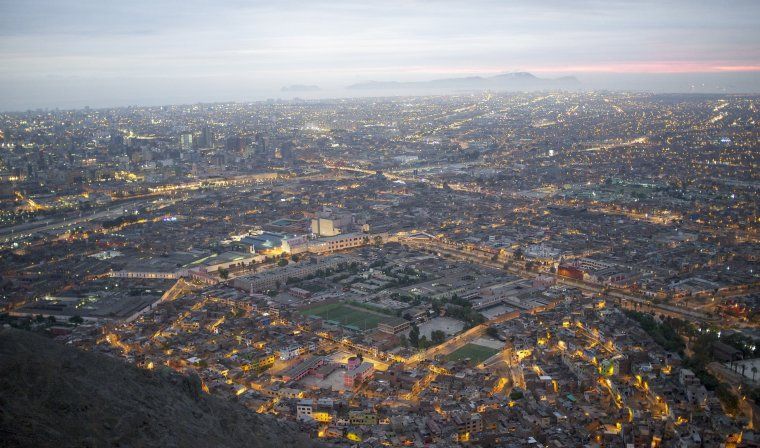 Find out more about our luxury Peru tours or contact one of our travel experts today…
Tailor-Made Itineraries to Peru

Contact us to start planning your next once-in-a-lifetime journey