November 22, 2019 — By

Alexis Prego
The Galapagos Islands:
Discover wildlife in privacy
Blue-footed boobies, Galapagos tortoises, Darwin's famous finches, Sally Lightfoot crabs—are any of these endemic Galapagos island species on your bucket list? If so, then it's time to book your luxury tour of this illustrious archipelago that is just a 2 hour flight from mainland Ecuador. Explore first-hand the islands that inspired Darwin's theory of natural selection and his famous book, On the Origin of Species!
From hiking through unique volcanic landscapes to snorkeling with fearless sea turtles and sea lions, the Galapagos have endless exploration possibilities. For most travelers, the renowned variety of flora and fauna of the Galapagos is what puts these famous islands firmly on their bucket lists. Besides the endemic species that can't be found elsewhere, the animals of the Galapagos are remarkable because they have no fear of humans. With no predators to fear, many animals will come right up to human visitors making for an unforgettable adventure on both land and sea.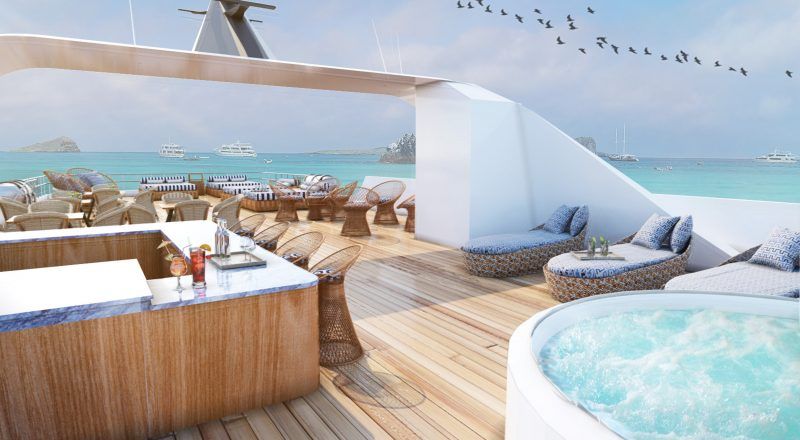 Exploring the Galapagos by sea is quite a popular option. There are many ships to choose from, and they can vary in size from 50 passenger shared vessels to 16 passenger privately chartered yachts. Luxury features can include a ratio of one staff member per guest, gourmet cuisine, jacuzzis, and wonderfully spacious and air-conditioned cabins with private bathrooms. Some ships are best suited for family trips, while other travelers may want the privacy and flexibility of a private charter. Blue Parallel specializes in privately chartered yachts and our team of luxury travel experts visit the Galapagos yearly to vet all of the private yachts we recommend. These private vessels have the added advantage of a personal private chef, the possibility to add other specialized crew members, as well as further customizing activities according to your interests. Whether you are interested in a shared or private ship, Blue Parallel's luxury travel experts are ready to help select the optimal ship for your group.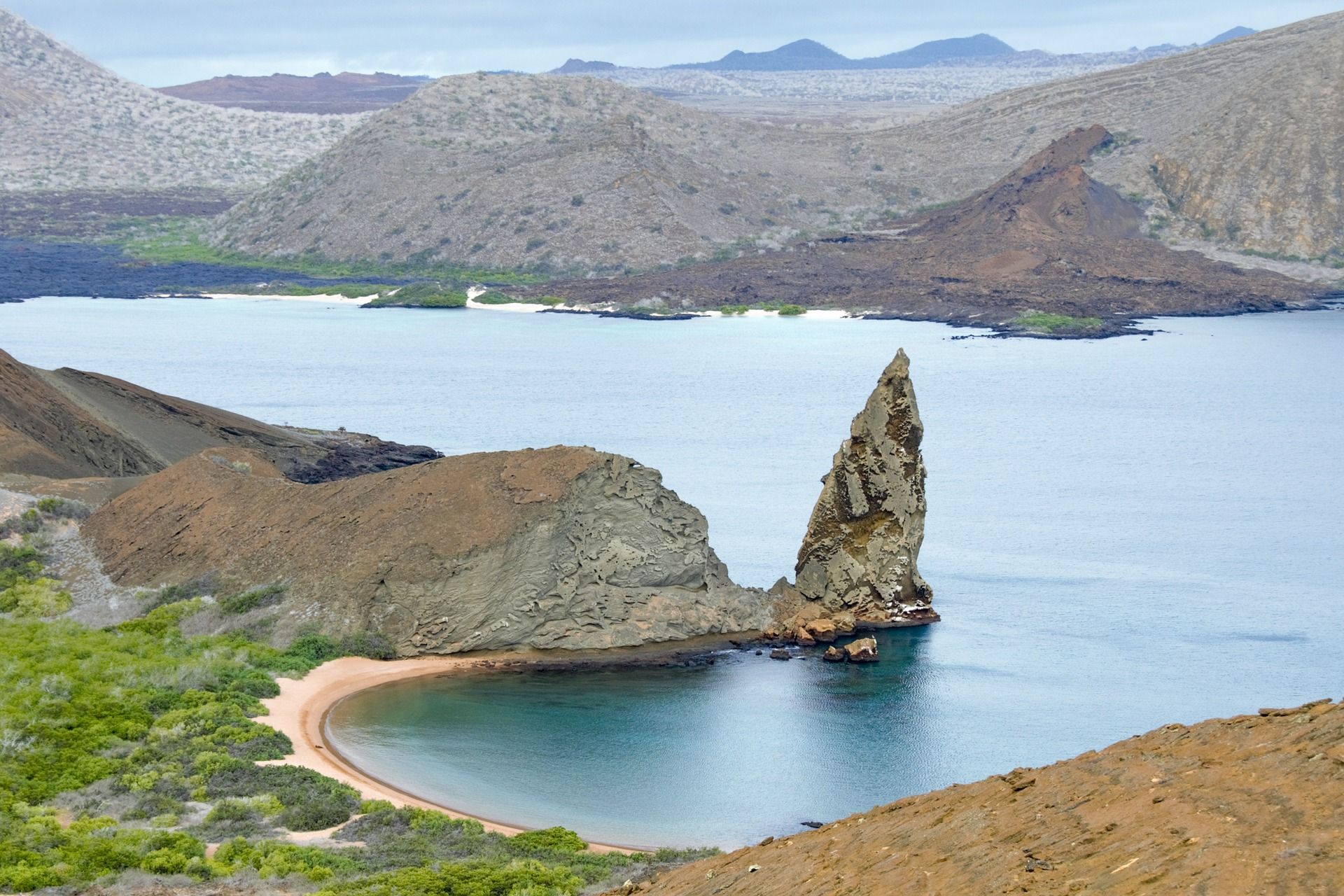 Cruise between the islands on your hand-selected luxury ship, while making stops to explore both the islands and sea. A naturalist guide will accompany you throughout your trip to bring you to the best locations to observe the extraordinary wildlife of the Galapagos. Hike through varied landscapes including uplifted coral reefs, hardened lava, and palo santo forests while your guide points out animals like blue-footed boobies, land iguanas, lava lizards, and more! Of course, you'll also have opportunities to swim, snorkel, or scuba dive to meet the marine life of the Galapagos. Go swimming with sharks and rays by South Plazas Island or even with sea lions off of Cerro Brujo on San Cristobal Island.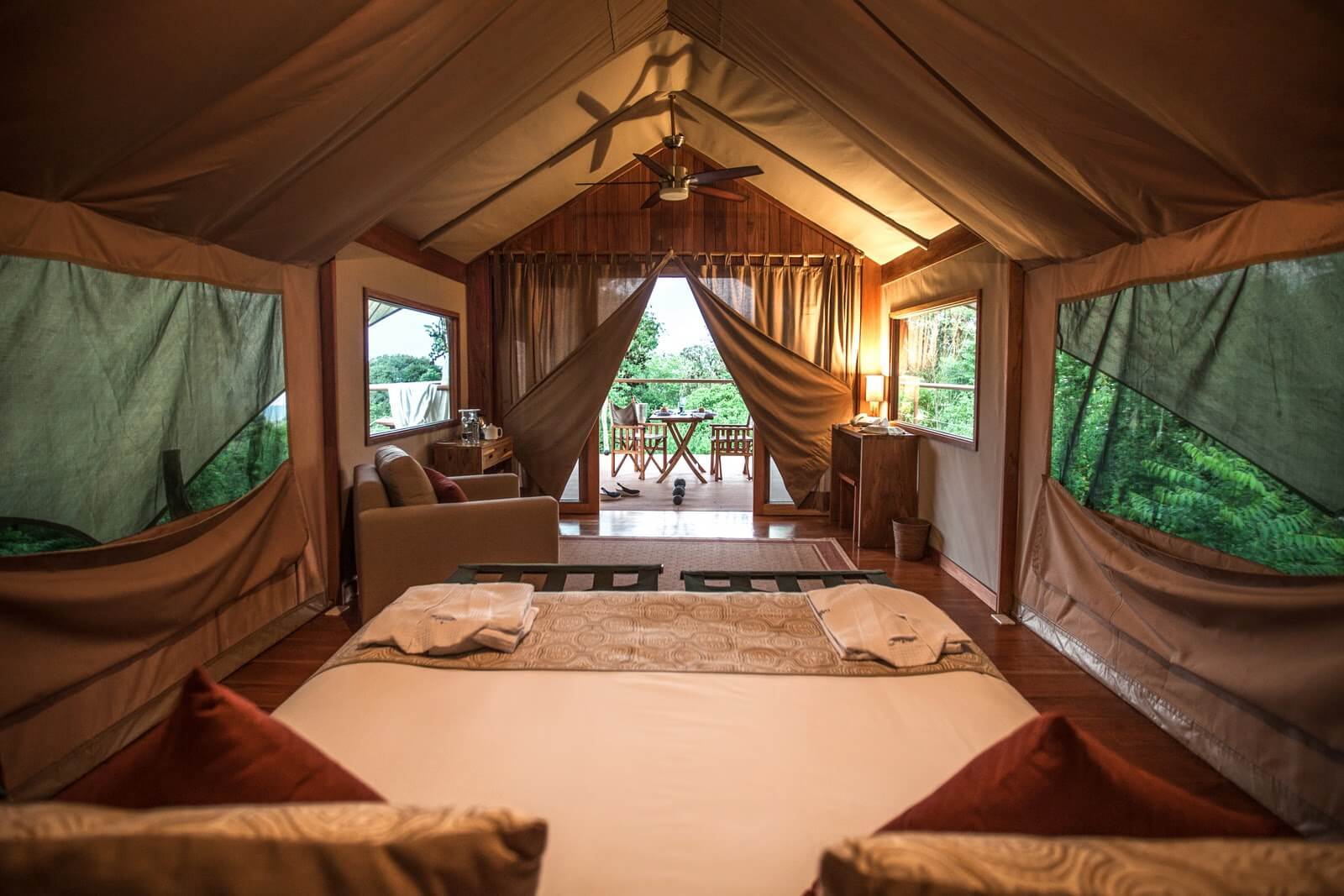 If you're not keen on spending your entire trip on the water, a land-based exploration of the Galapagos is an equally fantastic option. On Santa Cruz Island, the most populated island in the Galapagos, accommodation options range from the sleek, modern, and carbon-neutral Pikaia Lodge for the eco-conscious, yet sophisticated traveler to the luxurious glamping tents at Galapagos Safari Camp. For travelers who desire extra privacy while still being conveniently located near the main town, there is an option to rent an entire private villa that includes both an executive chef, in-house concierge, housekeeping staff, a pool, and more! While on Santa Cruz, explore the stunning highlands, wetlands, lava tunnels, and beaches where you'll run into more than a few of the famous Galapagos tortoises.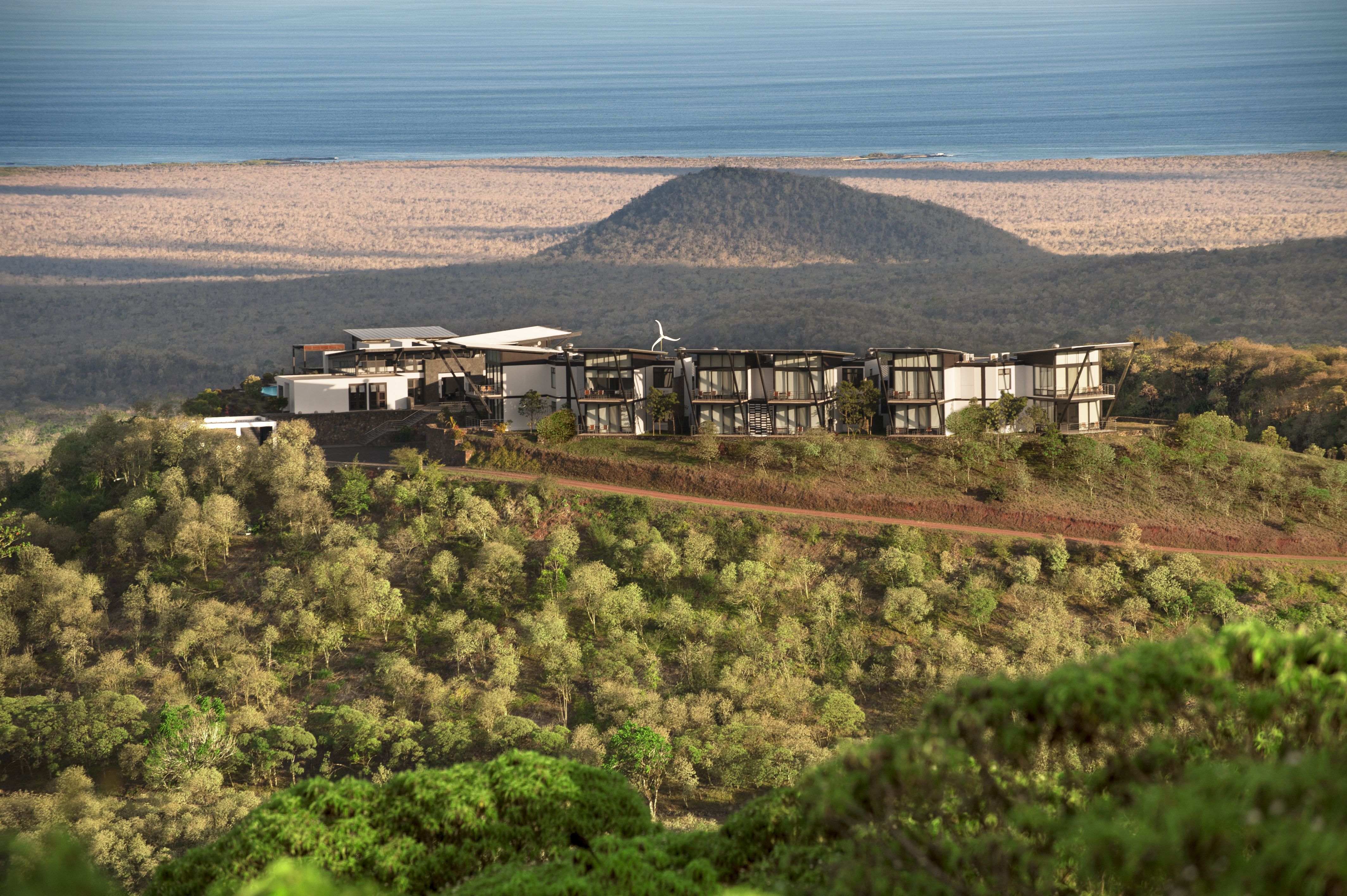 If you prefer to stay somewhere more "off the beaten path," travel by private plane to the minimalist Iguana Crossing on Isabel Island. This is the largest of the inhabited islands in the archipelago but has the smallest (human) population. Visit Tagus Cove on the island to see the unique namesakes of Iguana Crossing, marine iguanas. These endemic iguanas are the only living lizards that have adapted to sea life. They venture into the sea to feed on various species of algae and can stay submerged for up to an hour!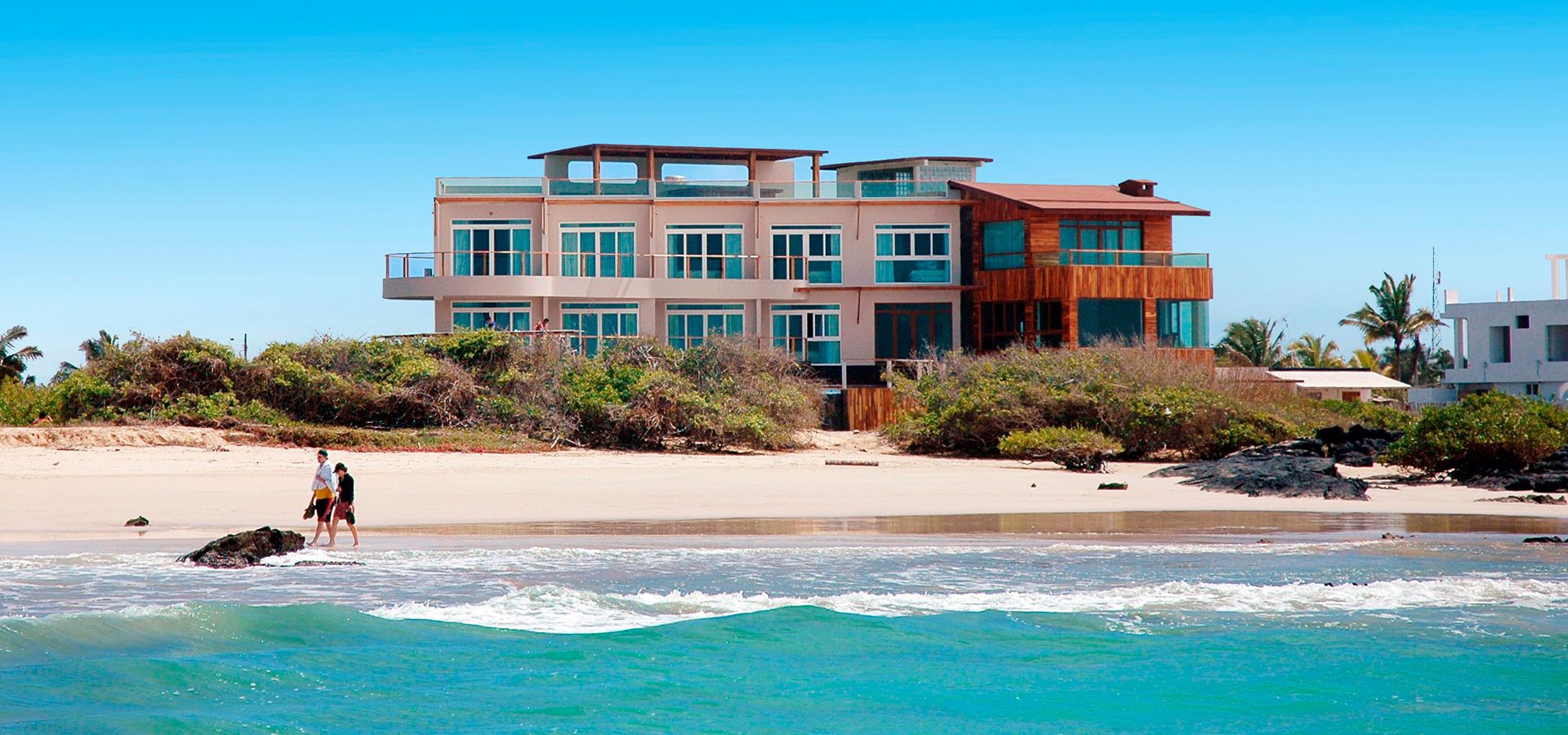 Whether you stay on Santa Cruz or Isabela Island, you are, of course, not restricted to activities on either island. Take day trips by boat or, in some cases, even by private plane to other islands to see the extraordinary sites like Los Tuneles, lava tunnels created by flowing lava crashing into the sea. This unusual geologic formation has shallow, clear water and attracts a wide variety of marine life such as white-tip reef sharks, rays, parrotfish, yellowtail surgeonfish, and green sea turtles.
How would you like to explore the Galapagos? By land or by sea?
The choice is yours, but Blue Parallel is here to provide the very best options in the archipelago.
Tailor-Made Itineraries to The Galapagos Islands

Contact us to start planning your next once-in-a-lifetime journey