April 26, 2023 — By

Emmanuel Burgio
BP On The Ground:
Private Adventures In Panama (Part 2)
Private adventures to Panama are becoming a favorite among discerning travelers seeking luxury travel while visiting spectacular natural and cultural wonders.
Panama's Pacific coast is an ideal getaway for those who love to spend time on the water as the region is known for its excellent surfing, kayaking, snorkeling, and sport fishing. It is also a fantastic destination for travelers interested in nature and is home to an impressive variety of flora and fauna, including monkeys, coati, and tropical birds.
At the beginning of this year, our President and Founder, Emmanuel Burgio, embarked on a private adventure to Panama. In part one, he shared an insight into his time on the Caribbean coast, including the San Blas Islands, Panama City and Bocas del Toro. In part two, he recounts his time in Isla Palenque and Islas Secas on the Pacific coast of Panama.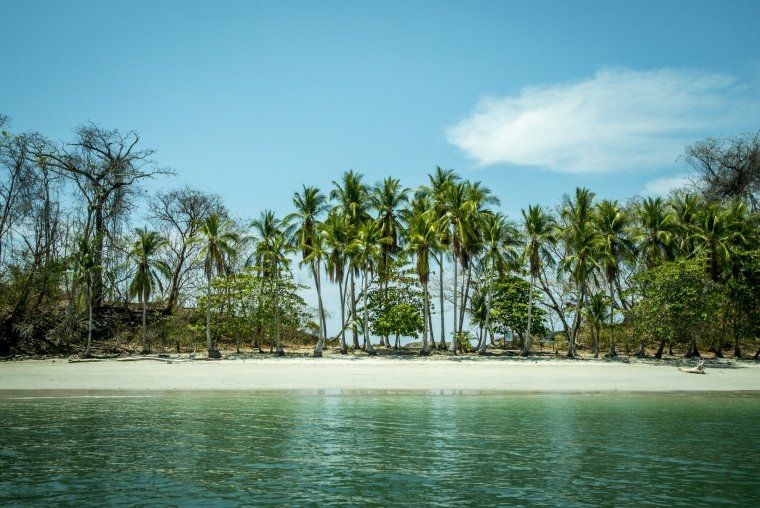 The Gulf of Chiriquí
My journey on the Pacific side of Panama started in the Gulf of Chiriquí, a pristine and secluded paradise that extends along Panama's Pacific coast from the Costa Rican border to the Azuero Peninsula. Known as "the lost coast", this enchanting destination is home to unspoiled, emerald isles, beautiful white-sand beaches, dense jungles and one of the largest coral reefs in the Pacific.
Its thriving coastal and marine environments make it a playground for an extraordinary amount of marine species, including sea turtles, giant rays, humpback whales and hammerhead sharks. From relaxing on idyllic beaches to exciting snorkeling excursions, there's plenty of natural beauty to be enjoyed here.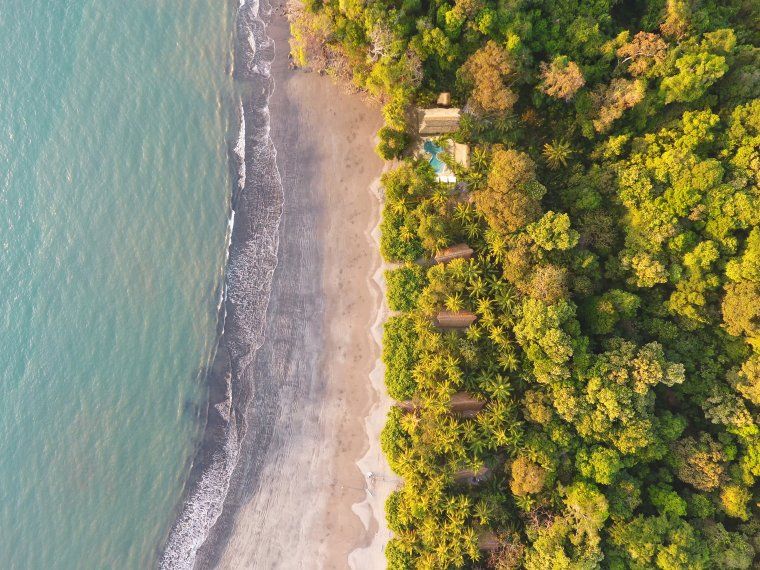 Isla Palenque
Upon arrival in the Gulf of Chiriqui, I took a private boat to Isla Palenque, a private island resort devoted to the beauty of its natural surroundings. Set among 400 acres of enchanting jungle, the resort boasts seven untouched beaches, wilderness trails, stunning ocean views, and a sacred history of archaeological significance.
Isla Palenque has just eight beachfront casitas and a Villa Estate. Each casita is tucked away in the rainforest with a private path that leads straight to the ocean and Playa Palenque, making it easy to connect with and enjoy the surrounding nature.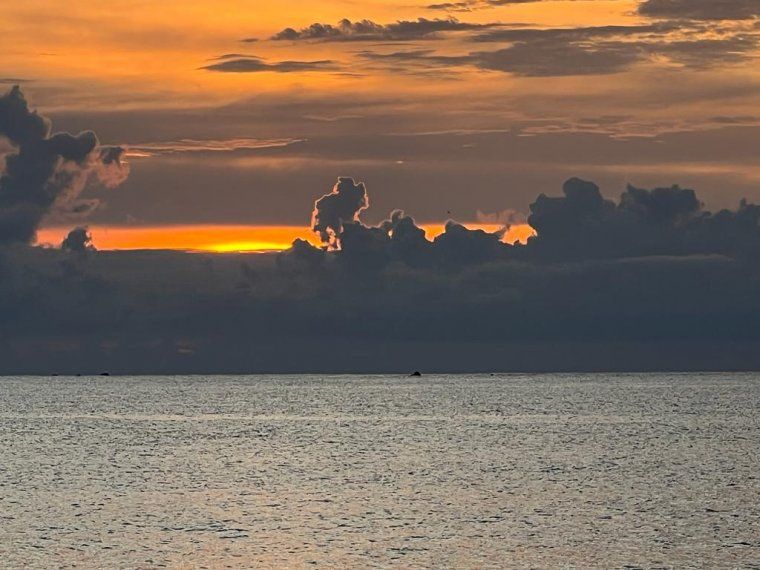 Isla Palenque: The Highlights
When I wasn't stargazing from my private casita, relaxing on the beach, or enjoying a delicious meal of fresh and organic island ingredients served on the beachfront, I was exploring the untouched tropical island on land and on water.
On my first day, a private boat took me on a tour of the nearby islands and islets that surround Isla Palenque. I discovered hidden beaches, secret snorkeling spots and incredible flora and fauna. I also had the option of kayaking and paddle boarding.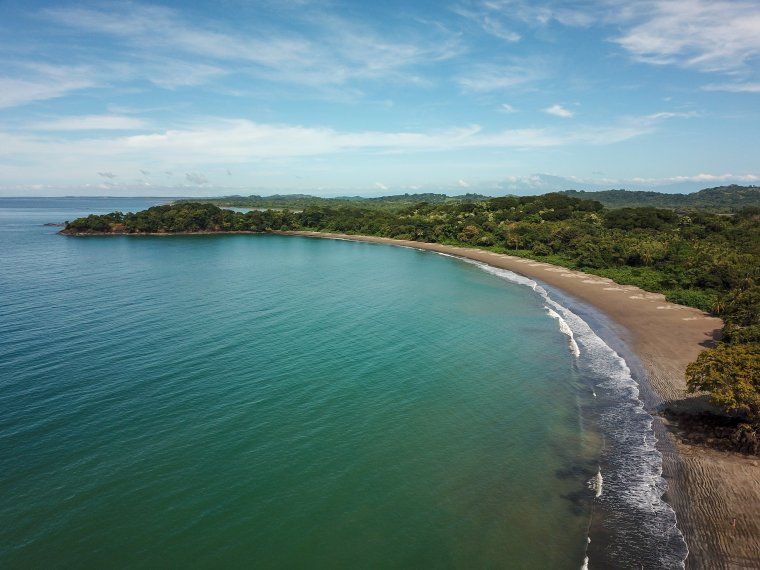 For the foodies, there is the opportunity to learn about Panama's culinary traditions with a hands-on cooking class; you can join the chefs of Isla Palenque behind the scenes for an introduction to the fine, flavorsome art of Panamanian cooking.
We also recommend hiking around the island with a local, private guide. Trek through the jungle and witness the unique flora and fauna that populates the land, including white mangroves, bird-filled lagoons, treasure-filled tide pools, coconut groves and lush hillsides. You'll also be able to listen to the loud roars of howler monkeys as they move through the jungle.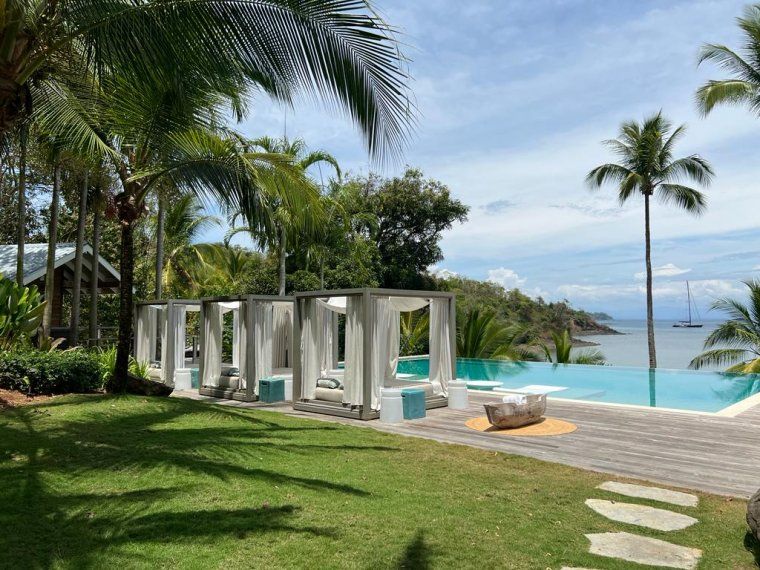 Islas Secas
The final destination in my bespoke, luxury Panama tour was Islas Secas, an archipelago of 14 islands – 13 untouched. Nestled into the forest are luxury casitas with ocean views, private plunge pools and tropical gardens. The resort also boasts a wellness spa influenced by the islands and the environment and divine restaurants specializing in ocean-to-table gastronomy.
I was impressed by the staff-to-guest ratio and their attentiveness throughout my stay at Islas Secas. Also, this exclusive island resort is dedicated to the conservation of its pristine natural surroundings, from iguanas and rare species of birds to vibrant flowers and endemic plants. With so much to see, I had plenty of opportunities to get up close and personal with the raw, natural beauty of Panama's wild Pacific Coast.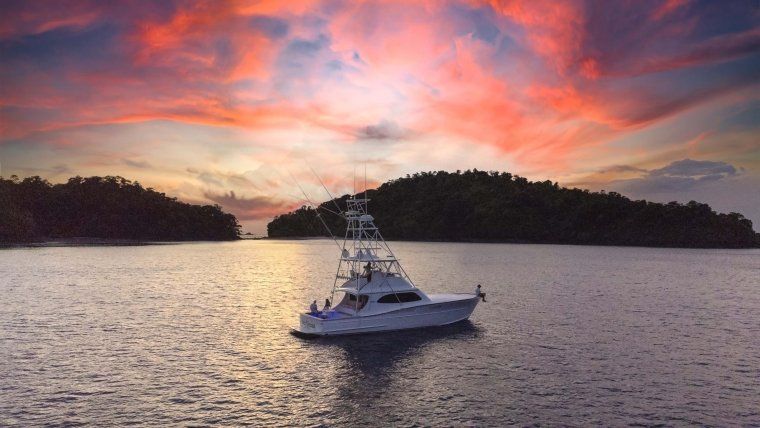 Islas Secas: The Highlights
This breathtaking area of the world is known for being one of the best places to enjoy snorkeling, diving and fishing. Particularly in the Coiba National Marine Park which could be described as Panama's alternative to the Galapagos Islands with 750 species of fish, 80 bird species and 128 species of plants.
I recommend an all-day private excursion to the park, a UNESCO-designated Protected Marine Area; we recommend hiking through the island's ancient forest before snorkeling or diving in the second-largest coral reef in the eastern tropical Pacific.
It's also home to a world renowned fishing spot – Hannibal Bank – which is known as one of the best places to catch marlin and tuna.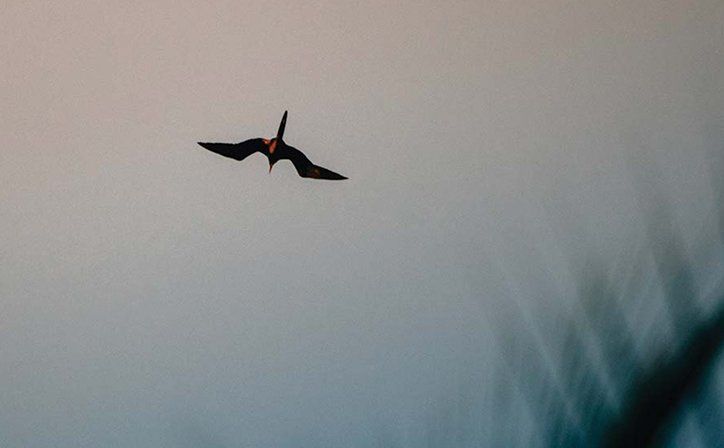 Private Adventures in Panama
Panama is an incredible destination for travelers looking to enjoy some of the world's most spectacular natural and cultural wonders without the crowds. For more information on our Panama tours, contact one of our Travel Experts today.
Tailor-Made Itineraries to Panama

Contact us to start planning your next once-in-a-lifetime journey