November 07, 2023 — By

Fiona Davies
BP On The Ground: Luxury Travel Experiences In Morocco
Luxury travel in Morocco offers you the opportunity to experience an incredibly rich and vibrant culture while enjoying the finest accommodations, unique cuisine and mesmerizing landscapes.
To ensure we continue opening doors to unique opportunities in each of our destinations, our travel experts visit the destinations in which we operate to rigorously vet the guides, accommodations and experiences. In August, three members of the Blue Parallel team embarked on a research trip to Morocco in search of the most intriguing and up-to-date insider experiences for our bespoke luxury tours.
Here, they offer an insight into luxury travel in Morocco, including some of their favorite insider experiences…
Cultural Traditions In Fes
Our journey began in Fes, one of Morocco's most iconic and historically significant cities. Its well preserved medieval architecture is complimented by its centuries-old traditions, including traditional woodworking, leather tanneries and its artisan crafts, like ceramics, textiles, and metalwork.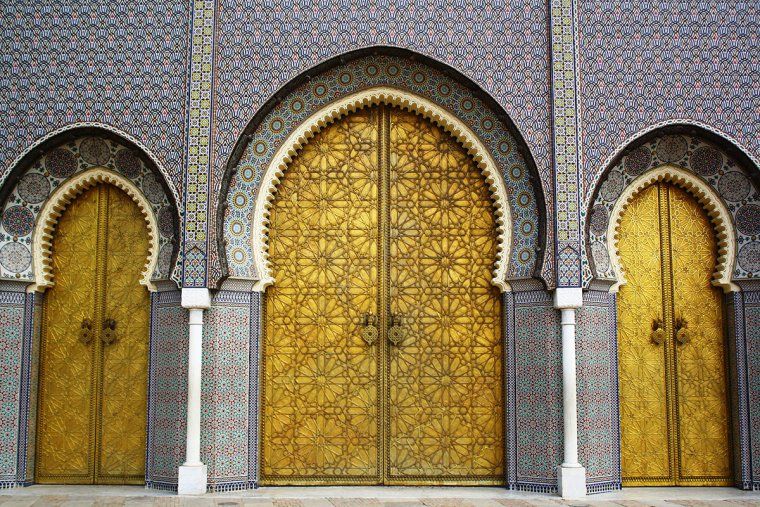 We began our visit to the Mellah, a Jewish quarter. Fes was the first city to build a Mellah which dates back to the 14th century when the Merinid dynasty ruled Morocco. As well as a unique cultural significance, the Mellah boasts fascinating architectural features; it is characterized by charming winding streets, ornate balconies, intricate tilework and wooden lattice, as well as numerous small synagogues.
We then continued on foot to Fes Medina, which is known for its artisanal craft shops, and we wandered by a variety of beautiful goods, including textiles, jewelry, ceramics, and spices.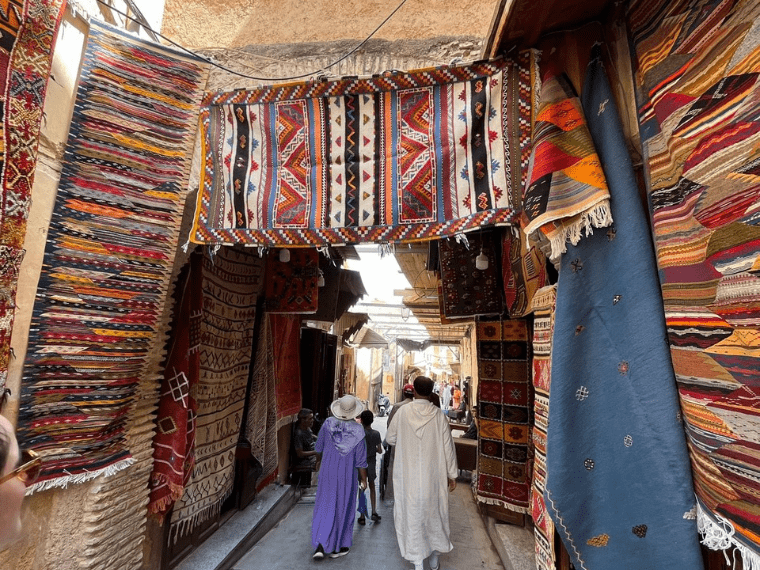 Fes Medina is a UNESCO World Heritage Site known for its many cherished historical highlights and during our time in Fes, we enjoyed some of the best cultural experiences in Morocco.
Our private guide took us to the famous Chouara Tannery where we witnessed the complex and intriguing process take place from a lookout terrace. The tannery processes and transforms animal hides into leather products.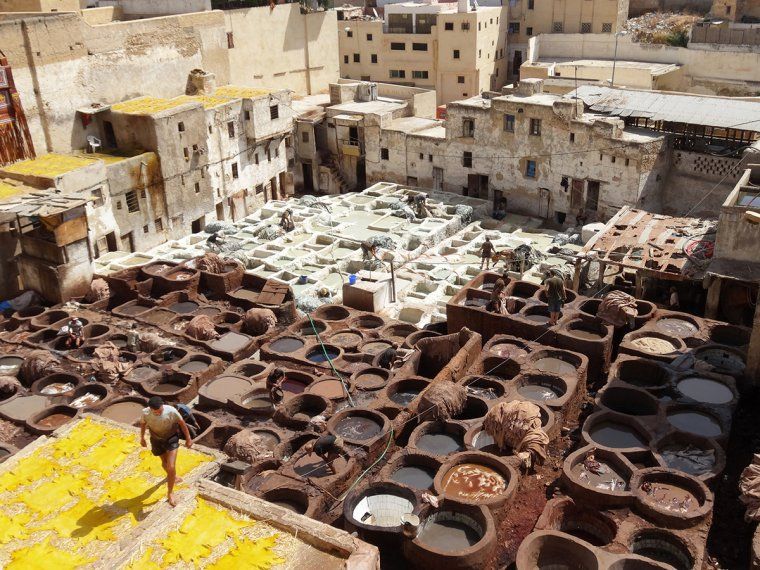 Finally, we enjoyed a private tour of Mosaique et Poterie de Fes, a leading ceramics studio in Morocco. During our private tour, we watched expert artisans at work during each part of the ceramics making process. From shaping the clay using a man-powered pottery wheel to fusing metal details onto the design and crafting the elaborate mosaics by hand, it was an fascinating and mesmerizing experience.
Outdoor Adventures In The Atlas Mountains
The Atlas Mountains are home to some of Morocco's most beautiful natural landscapes. Located outside of Marrakesh, the High Atlas Mountains boast some of Morocco's most striking landscapes.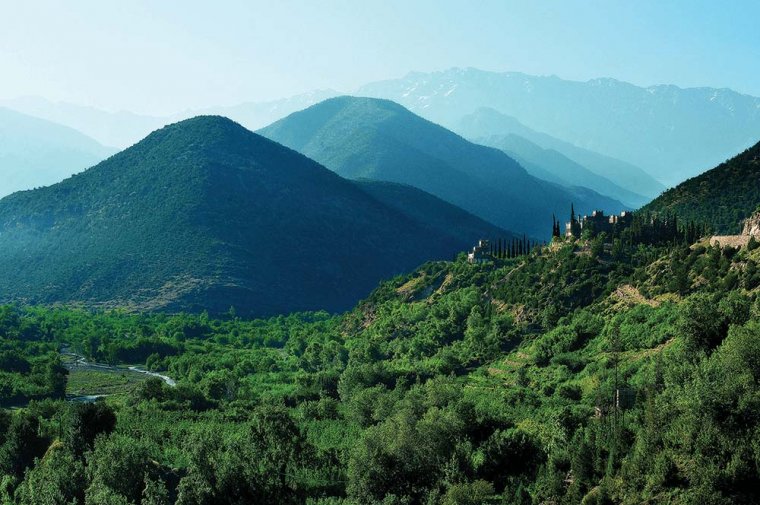 The region is known for its remote and rugged environments, and there are a selection of luxurious properties that make the most of these unique settings. Here are our preferred accommodations in the Atlas Mountains:
Kasbah Tamadot: owned by Sir Richard Branson, this sophisticated mountain retreat is tucked away in the High Atlas Mountains and boasts beautiful, panoramic views of the surrounding mountain range. Its ideal setting offers access to exhilarating outdoor adventures.
Olinto: opened by Prince Fabrizio Ruspoli, an Italian aristocrat known for establishing extravagant properties in Morocco, Olinto is a breathtakingly serene and modern mountain retreat situated in the Berber heartland of Morocco.
On route to the Atlas Mountains, we stopped by the whimsical Anima Gardens. Created by Austrian artist Andre Heller, these exuberant botanical gardens combine monumental sculptures by the likes of Auguste Rodin and Pablo Picasso, and showcase a colorful selection of plants and trees. With the peaks of the Atlas Mountains hovering on the horizon, walking along the lush paths of the garden was a magical experience.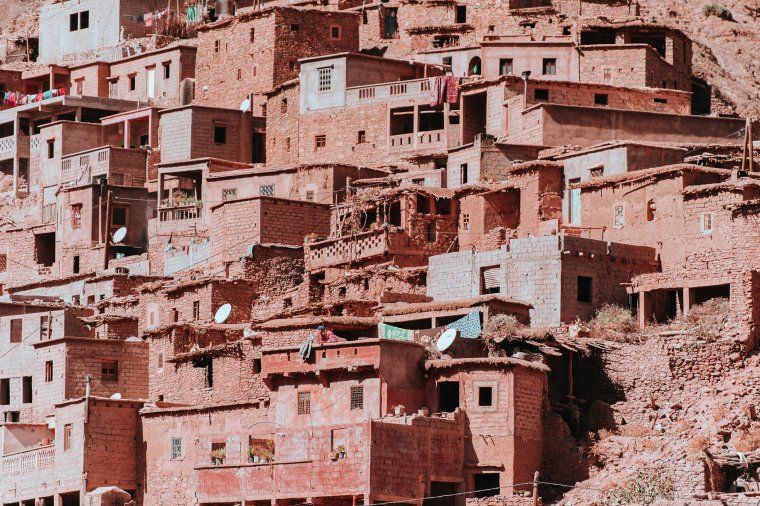 Our journey continued to our accommodation, where we then enjoyed a short guided walk to a local Berber village, and were invited to enjoy mint tea in a Berber house. This gentle hike was an ideal introduction to the beautiful countryside that surrounded us.
The next day, we embarked on an exciting outdoor adventure and one of the highlights of our Morocco tour: a full day hike from Imlil to Armed. We were greeted by our expert local guide and transferred to the village of Imlil, before starting our adventure through Toubkal National Park.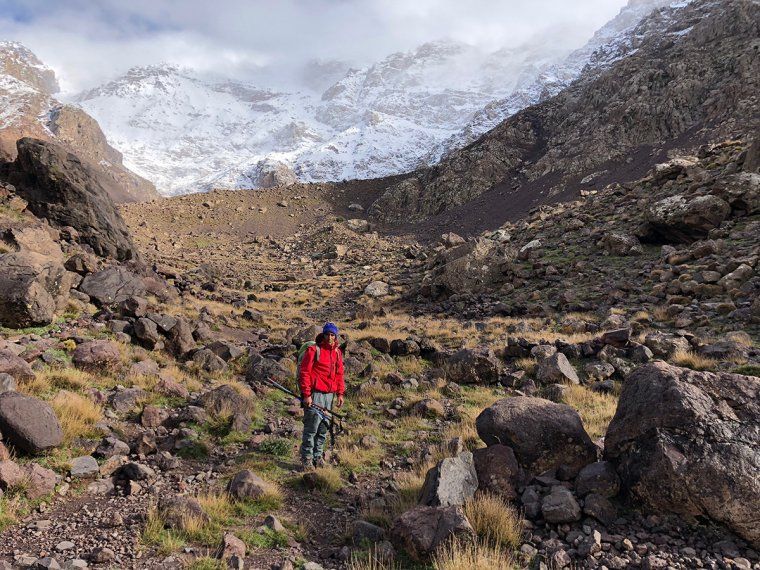 As we ascended the Atlas Mountains, we passed through tranquil forests of cedar and juniper trees and picturesque meadows populated by herds of grazing goats. As we rose above the trees, our efforts were rewarded with panoramic views of the Imlil Valley below, where you could almost hear a penny drop. After traversing the rugged slopes around the Valley, we descended into the small town of Armed, to enjoy a refreshing mint tea.
Cultural Highlights In Marrakesh
The next stop on our luxury tour of Morocco was Marrakesh, the Red City known for its treasured cultural highlights. From the intricately designed Saadian Tombs to the grand Koutoubia Mosque, Marrakesh's landmarks showcase the unique history of Morocco and Northern Africa.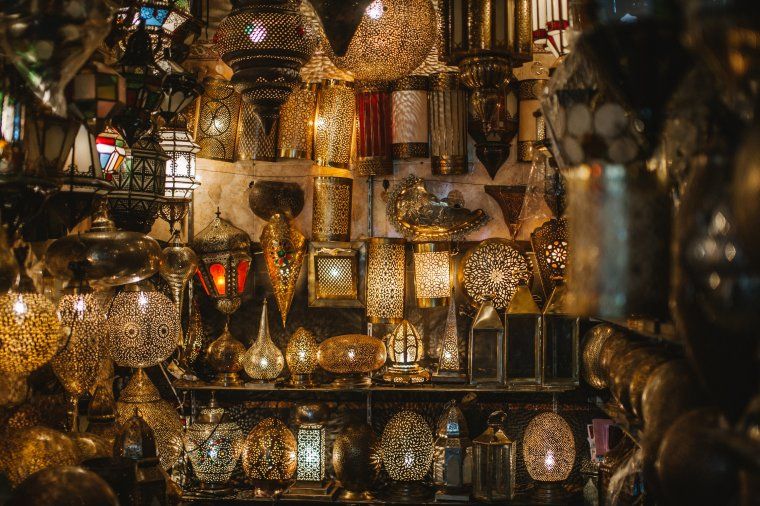 During our time here, we enjoyed an evening tour of the iconic souks with our private guide. We wandered through the labyrinth of souks in the old town and visited stalls recommended to us based on our interests. This experience was a unique insight into Morocco's diverse, traditional handmade crafts and music.
No visit to Marrakesh would be complete without visiting the famous 1000-year-old Jemaa el-Fna Square. Considered the heart and soul of Marrakesh, the square comes to life in the evening with vibrant artisan stands for original, hand-made crafts, story tellers, acrobats and dancing cobras.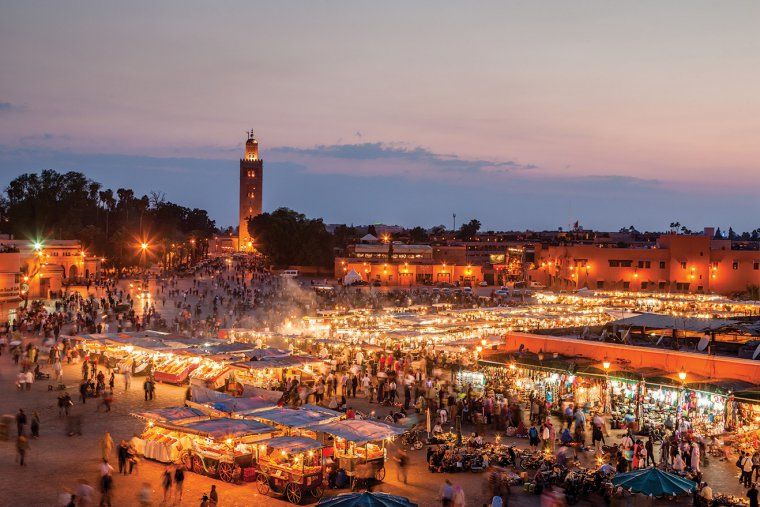 The following days, we explored other cultural highlights of Marrakesh with our local private guide, including the Medina, Jardin Majorelle and the Yves Saint Laurent Museum. We loved visiting the beautiful oasis of Jardin Majorelle which offered an enchanting respite from the bustling city atmosphere.
Natural Beauty In The Skoura Valley
The Skoura Valley is the gateway to the desert and features a number of beautiful valleys, spectacular canyons and lush green landscapes.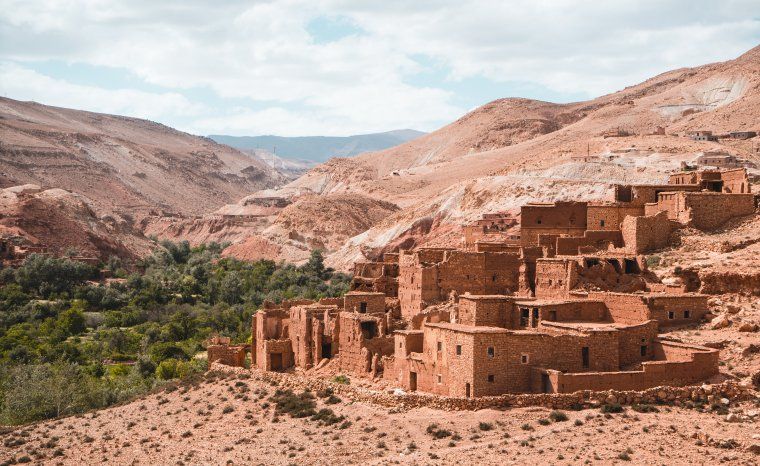 The breathtaking natural settings can be explored with a range of private tours, including a 4×4 transfer to Ksar Ali for 360° views of the valley and oasis while enjoying a Moroccan tea ceremony, a walk through a centuries-old kasbah nearby the Almond Valley, and a private dining experience surrounded by the impressive volcanic rock formations of the Sidi Fla gorge.
During our tour of the Skoura Valley, we stayed at the luxurious Dar Ahlam, a 200-year-old rammed earth kasbah tucked away in a private setting at the edge of the Moroccan desert. Their unique dinner services at Dar Ahlam were a highlight of our tour, from watching them bake us fresh bread for breakfast to gourmet aperitifs at sunset in the desert.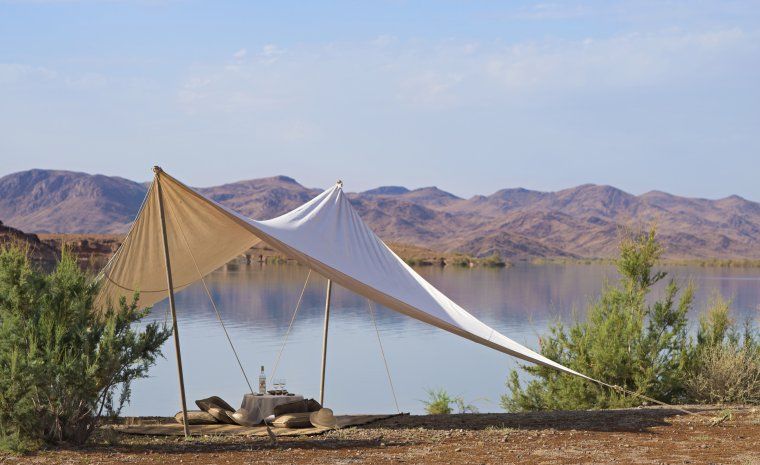 Luxury Travel In Morocco
Morocco is an incredible destination for travelers looking to enjoy some of the world's most spectacular natural and cultural wonders, and Moroccan hospitality truly makes luxury journeys unforgettable. For more information on our luxury Morocco tours, contact one of our travel experts today.
Tailor-Made Itineraries To Morocco

Discover the best natural and cultural wonders in Morocco with a bespoke, luxury tour…