Antarctica Private Yacht
Private chartered yacht expedition to Antarctica
LUXURY PRIVATE YACHT CHARTER IN ANTARCTICA
With a luxury private yacht charter in Antarctica, you will have the incredible opportunity to explore one of the most remote and little-visited regions on the planet in complete luxury and privacy. Beginning in Punta Arenas, located in Chilean Patagonia, you will fly to King George Island (approx. 2-hour flight), the largest of the South Shetland Islands, where you will board the M/Y Hanse Explorer. This luxurious yacht was specifically designed to withstand the harsh conditions of the Antarctic region. The vessel can accommodate up to 12 guests in 7 staterooms, was recently retrofitted in 2020 and is fully staffed with an experienced captain, crew, and chef. During your time private yachting in Antarctica, you will cruise southward toward the Antarctic Polar Circle, stopping along the way for zodiac excursions and landings on the continent itself. You will have the chance to discover wildlife such as penguins, whales, and seals as you marvel at the stark and majestic landscapes at the southern edge of the world. Other unforgettable experiences include a stop at Palmer Station, a hub of important scientific activity and research, and a night spent camping under the midnight sun on the Antarctic mainland. 
A Taste of Blue Parallel's Insider Access
Private, custom-made adventures in Chilean Patagonia

Overall personal logistical assistance before and after cruise

Custom-made pre- and post-cruise extensions designed by experts in the region
The Discovery
Punta Arenas

Antarctica

South Shetland Islands

Port Lockroy & Palmer Station

Antarctic Polar Circle
The Adventure
Hiking

Wildlife

Polar explorations

Zodiac excursions

Kayaking
Camping
PRIVATE YACHTING IN ANTARCTICA
Note: This private tour to Antarctica is an example, as all of our luxury journeys are custom-made.
Note: This private tour to Antarctica is an example, as all of our luxury journeys are custom-made.
Punta Arenas (2 nights)
A domestic flight from Santiago takes you to Punta Arenas, located in Chilean Patagonia. Upon your arrival, private transfer to your hotel, where you may spend the remainder of the afternoon relaxing at your leisure. You will spend the following day exploring the highlights of Punta Arenas, visiting lively penguin colonies or a scenic nature reserve featuring spectacular Patagonian landscapes. In the afternoon, attend a mandatory briefing that will provide you with important information for the upcoming expedition to Antarctica.
Private Cruise around Antarctica (9 nights)
From Punta Arenas, your Antarctica journey commences with a private flight to King George Island in Antarctica, where you will board your private yacht, the M/Y Hanse Explorer. The ship, recently retrofitted in 2020, can accommodate up to 12 guests in 7 staterooms and comes fully staffed with a captain, chef, and crew. The vessel features elegant interiors, indoor and outdoor lounge and dining areas, and an onboard sauna. The ship also comes with sea kayaks and Zodiacs for up-close access to the incredible landscapes and wildlife of the polar region.
Shortly after your departure, you will embark on your first zodiac excursion around the South Shetland Islands. There, get a glimpse of penguins at their breeding sites, playful fur seals, and perhaps even a whale or two. You will then continue south towards the Weddell Sea, passing by enormous stretches of icebergs on your way to the Emperor Penguin rookery at Snow Hill Island. The following day, take your first steps on the mainland of Antarctica when you land at Brown Bluff, a jagged expanse of volcanic rock. Next, stop at Port Lockroy, where you may pay a visit to Palmer Station to see where current scientists and researchers work and live. The following day, zip through Lemaire Channel on zodiacs, searching for marine life such as humpback whales, orcas, and sea lions before landing on Petermann Island to visit a thriving penguin colony. In the evening, enjoy a visit to Ukraine's Antarctic base – Verdansky Scientific Research Station.
On the sixth day of your cruise, you will cross the Antarctic Polar Circle, where you will have the opportunity to mark the occasion with a true "polar plunge" – not for the faint of heart! That night, those that wish will have the once-in-a-lifetime opportunity to set up camp on Antarctica, sleeping under the midnight sun in one of the most remote areas on Earth. After a day spent exploring the jaw-dropping landscapes south of the Antarctic Polar Circle, you will return northward through the Gullet, a stunning landscape that consists of winding channels filled with icebergs. After stopping at an eerily abandoned British Survey Base, continue northward through the Gerlache Strait, a common area for whale sightings. The expedition ends with a final stop at Deception Point in the South Shetland Islands, where you will cruise into the caldera of an active volcano. Upon disembarking the boat, fly back to Punta Arenas on a private plane.
Read less
Read more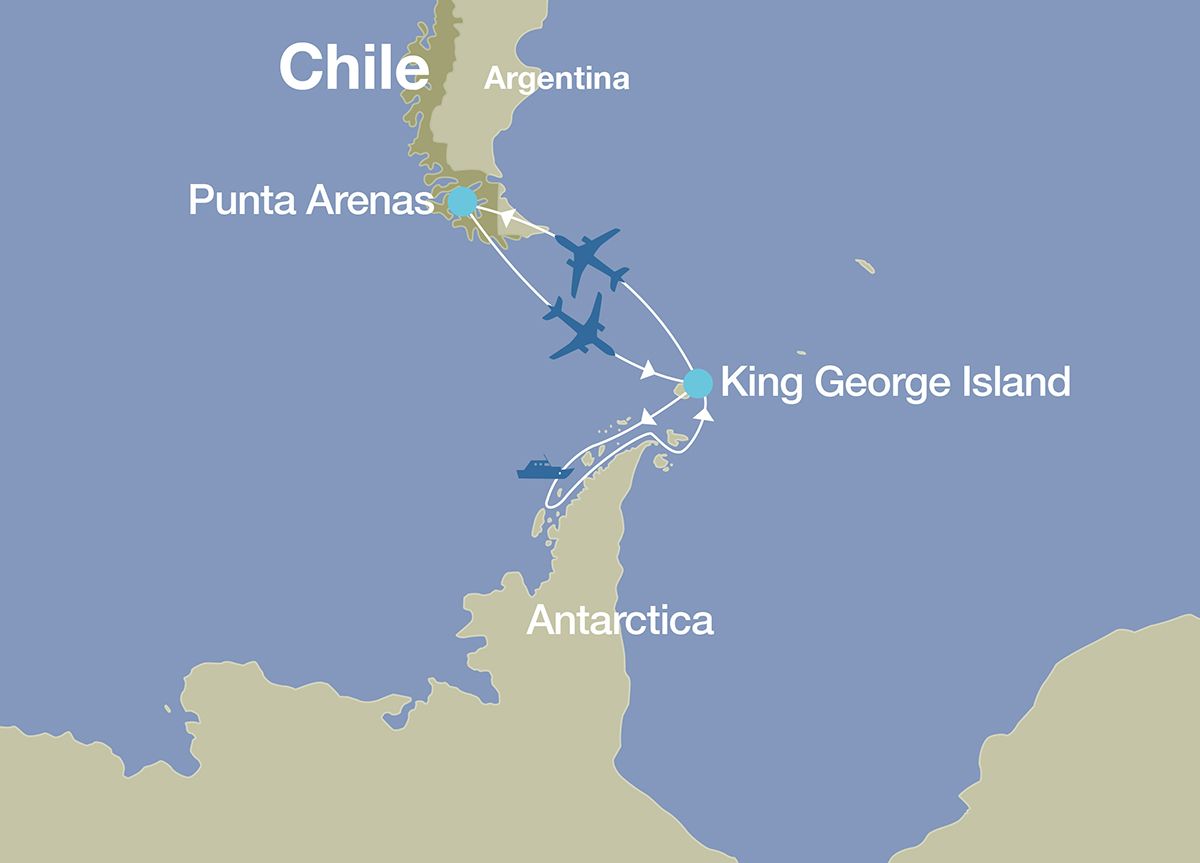 DESTINATIONS
TRAVEL TIME
PUNTA ARENAS
KING GEORGE ISLAND
2 hrs
KING GEORGE ISLAND
KING GEORGE ISLAND
9 nights / 10 days
KING GEORGE ISLAND
PUNTA ARENAS
2 hrs
MAKE THIS ITINERARY YOURS
Contact us to tell us more about your preferences and your ideal trip to Antarctica aboard a private yacht.
We will create a tailor-made itinerary for your review.
START PLANNING
PRICE REFERENCE
| | |
| --- | --- |
| Recommended stay | 12-15 days |
| Price reference | |
Note: Prices will vary based on the specifics of your itinerary and the number of passengers in your party
What is included in your Private Yacht Charter, Antarctica tour:
Luxury accommodations at

Cabo de Hornos Hotel (Punta Arenas)

S

M/Y Hanse Explorer, Private Charter (Antarctica)

Private plane between Punta Arenas and King George Island

Services of Blue Parallel hosts and private specialized guides throughout the journey

All special events, private guided tours, private excursions, private outdoor activities, entrance fees

A Blue Parallel team composed of a personal travel expert, private hosts in each destination, and a "behind the scenes" logistical expert who monitors every step of your luxury tour. The team is on call 24-hours a day during a trip

All internal transportation

Some meals

A Blue Parallel customized travel kit that you will receive prior to departure
RECOMMENDED EXTENSIONS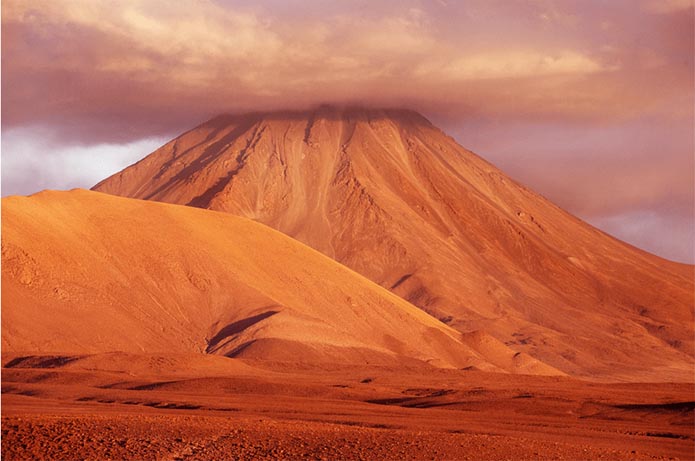 Chile Luxury Travel
Experience the Patagonian Andes in Torres del Paine National Park, widely regarded as one of the most awe-inspiring areas of Patagonia.
Explore the Chilean Lake District's beautiful Pacific coastline and numerous volcanoes.
Experience one of the driest places on Earth – the Atacama Desert.
Taste the famed wines of Chile and immerse yourself in the natural beauty of Chilean Wine Country on a variety of outdoor adventures.
Adventure among Moai in the most remote inhabited island in the world: Easter Island.
Read less
Read more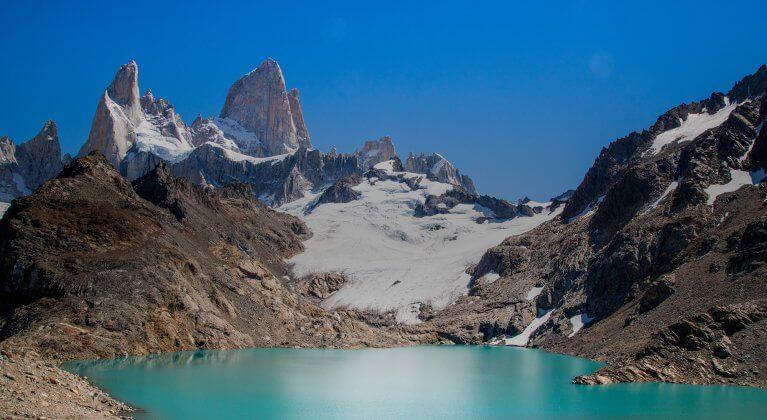 Argentina Luxury Tours
Discover Patagonia, home to Los Glaciares National Park and the Perito Moreno Glacier in Argentina as well as Chile's awe-inspiring Torres del Paine National Park.
Marvel at the breathtaking natural beauty of the lakes and snow-capped mountains near Bariloche in the Argentine Lake District.
Explore Tierra del Fuego, the southernmost tip of the Americas.
See the rich marine life of Peninsula Valdés, including whales and sea elephants.
Visit the impressive Iguazu Falls, declared one of the 7 natural wonders of the world.
Tour the dynamic and cosmopolitan city of Buenos Aires.
Discover Mendoza, the heart of the Argentine wine country.
Spend time at a traditional countryside estate in Córdoba.
Explore the Northwest provinces of Jujuy & Salta in our Northern Chile & Argentina journey.
Read less
Read more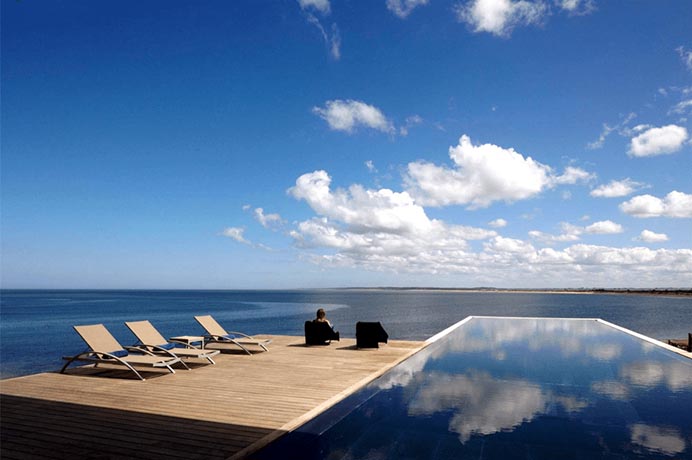 Uruguay Luxury Travel
Stay at an elegant resort or private villa in the tranquil seaside town of José Ignacio, where you can horseback ride through sand dunes or go kayaking.