March 21, 2018 — By

a Blue Parallel Travel Expert
RAISING A GLASS TO THE
CHILEAN WINE COUNTRY
Red, bold and full-bodied. We're talking about Chilean wines, and what better way to savor them that in the wineries themselves? Our team of travel experts journeyed into the heart of the Chilean wine country in search of the best viticultural experiences the country has to offer…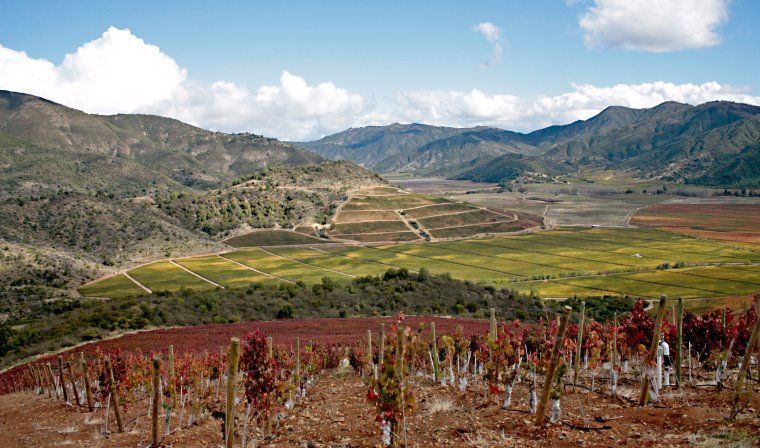 Chile has been producing wine since the 1550s, longer than any other country in the Americas, and today it's the seventh largest wine supplier in the world. With hot summers, moderate rainfall and cool Pacific winds, this long, skinny country stretching down South America's western coast has an optimal climate for growing grapes. The most famous varietals are Pinot Noir, Carménère, Cabaret and Sauvignon Blanc, while the lesser known Pais, Carignan and Petit Verdot are also typical of Chile.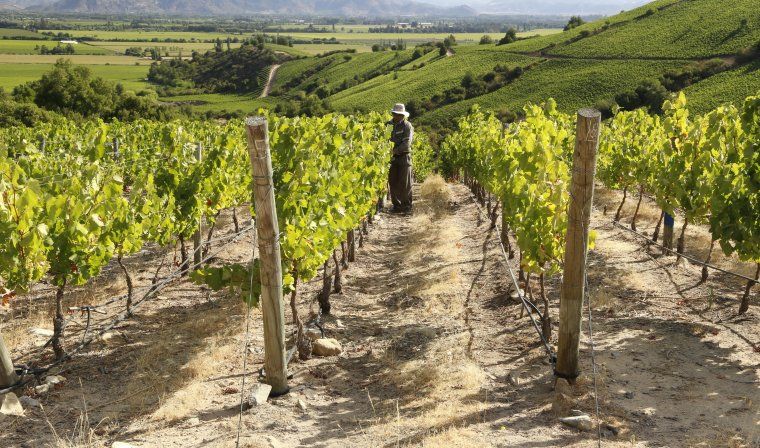 It's a relatively short drive to the wineries in the dry and sunny Central Valley region, just south of Santiago. Many of the best are scattered around the Colchagua Valley – dubbed the 'Napa Valley of Chile' – and are open to the public. After a few days exploring, swiveling and sipping, we bring you our favorite five Chilean wineries…
Viña Almaviva
One of the top wineries in Chile, Almaviva is a collaboration between Baron Philippe de Rothschild and Viña Concha y Toro. This chateau-style bodega releases one Bordeaux blend per year, which marries the unbeatable Chilean terroir with traditional French winemaking. Almaviva has received worldwide acclaim, including an outstanding rating of 95/100 from Wine Spectator for its 2005 Carménère, Cabernet Franc and Cabernet Sauvignon blend. We loved the modern wood-paneled rooms and doors made from oak barrels, and it's the closest on our list to Santiago.
"Many of the best wineries are scattered around the Colchuagua Valley – dubbed the 'Napa Valley of Chile' – and are open to the public."
Viña Vik
This boutique hotel-bodega in Millahue produces top-quality wine and features a unique avant-garde design – it's a must for modern architecture buffs. Nestled deep in the valley and surrounded by the Andes Mountains, it feels alluringly remote. The state-of-the-art facility uses advanced technology and progressive methods to produce excellent wines. Best of all, visitors can enjoy a tour of the expansive vineyards on horseback or mountain bikes, followed by lunch on the restaurant terrace overlooking the infinity pool and the green valley below.
Viña Lapostolle
This traditional Chilean hacienda-style winery produces world-class wine that unites French expertise with Chile's excellent terroirs. It was co-founded by Alexandra Marnier Lapostolle of France, whose family owns the world-renowned liqueur Grand Marnier. With 370 hectares spread across three separate vineyards, Viña Lapostolle produces a total of 200,000 cases a year of Chardonnay, Sauvignon Blanc, Merlot, Cabernet Sauvignon, Syrah, and Carmenère. Today, the winery's main focus is the production of its signature wine, Clos Apalta. At the superb on-site restaurant, resident chefs prepare a special menu for each wine, using organic vegetables gleaned from the winery's own garden.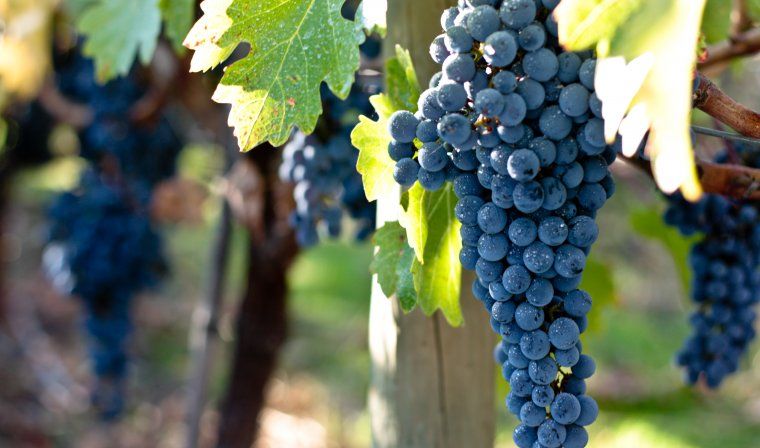 Neyen Vineyard
Nestled in a horseshoe-shaped ring of mountains in the Apalta Valley, Neyen is known for producing spectacular red wine. The 300-acre winery has an ideal location – the surrounding mountains keep it protected from harsh westerly winds. It's the oldest bodega in the Apalta Valley (we loved the original tiled walls) and one of the most atmospheric. They put on a gourmet picnic lunch for visitors and also host hikes into the valley that end, of course, with a private tasting of their wonderful wines.
Montes Winery
Located in the heart of Apalta in the Colchagua Valley, Montes is a large, modern winery with a choice of luxury tasting tours. Our favorite featured a 4×4 trip up a hilltop with panoramic views of the winery and surrounding rural landscape. In the barrel room, a quirky detail: Gregorian chants are played to the wine-filled barrels 18 hours a day, said to add soft vibrations to the wine and improve it. It must work, as the wine itself is phenomenal. Several Montes labels have been awarded scores of more than 90 points by the Wine Advocate and Wine Enthusiast. Yet another reason to visit is the on-site restaurant, its menu created by Argentina's most charismatic chef, Francis Mallmann himself. Here you'll sample his signature smoked and roasted meats, cooked on an open-air spit in front of you.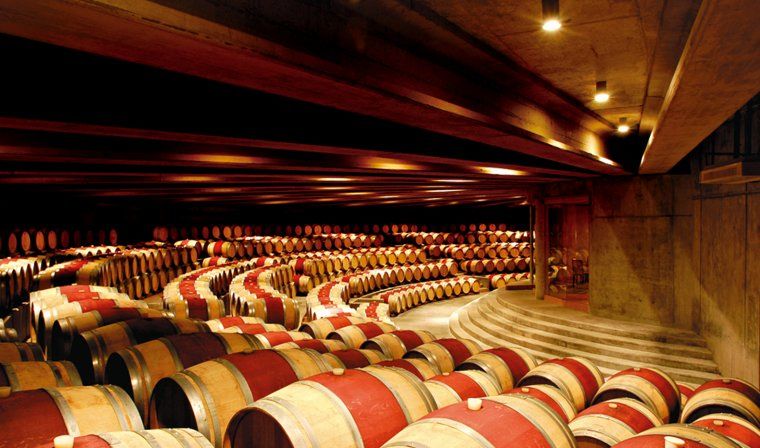 For more details on our luxury Chile tours, please see here. 
Tailor-Made Itineraries to Chile

Contact us to start planning your next once-in-a-lifetime journey